India
Get more with myNEWS
A personalised news feed of stories that matter to you
Learn more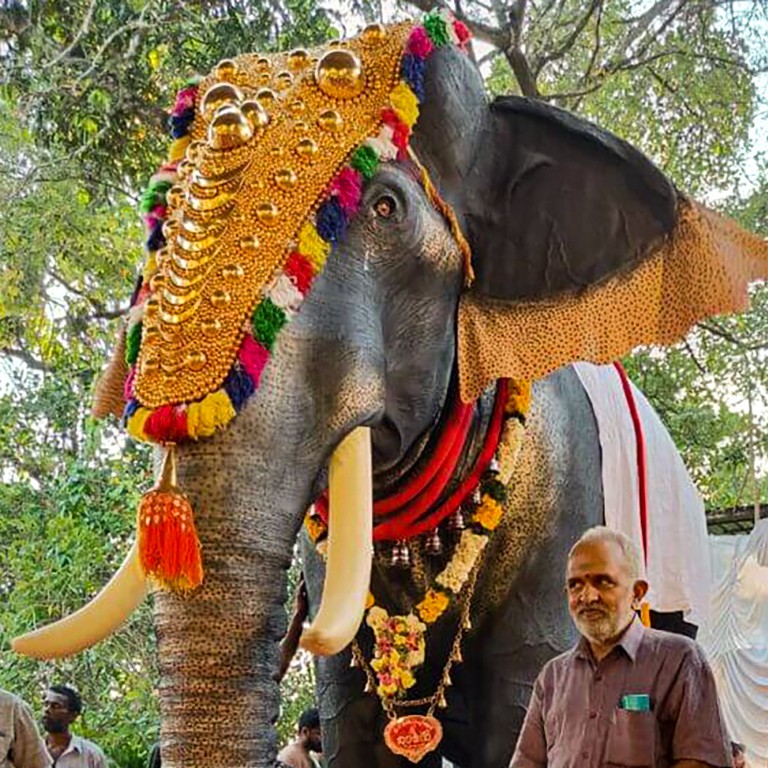 India activists look to replace live elephants with robots at Hindu festivals
People for the Ethical Treatment of Animals gave away a US$6,000 robotic elephant as part of its efforts to persuade temples to end animal cruelty
But critics say that using a mechanical animal eschews tradition and will destroy the culture of the Indian state of Kerala
In
India
, large Hindu rituals and ceremonies are often graced by elephants – believed to be sacred animals – and it is no different at the Shree Krishna Temple in Kerala state.
But this temple has a very special elephant named Irinjadappilly Raman who stands over three metres tall and has been described as handsome by some admirers.
He is also not real. Raman is a robot given to the temple by People for the Ethical Treatment of Animals (Peta) as part of its efforts to persuade all temples in Kerala to end animal cruelty.
The life-size mechanical creature, weighing 800kg, is made of iron and encased in rubber weights. Despite being fake Raman does have lifelike qualities - he can wag his tail, flap his ears, move his head, raise his trunk and has surprisingly expressive eyes. He can also move, thanks to the wheels attached to his feet.
Costing some 500,000 rupees (US$6,000) to make, the robot takes part in daily prayers and will be grandly decorated during festivals. Earlier this month, he was ceremonially "offered" to the gods.
Peta's prerogative for pioneering the programmed pachyderm is to phase out the use of actual animals in temples.
Animal rights activists say temple work can be hard on elephants because it involves standing for hours in the blazing heat. On special occasions, they are surrounded by large, noisy crowds and the sound of bursting firecrackers and beating drums can also startle them.
"The frustration of captivity leads elephants to develop and display abnormal behaviour. At their wit's end, frustrated elephants often snap and try to break free, running amok and so harming humans, other animals, and property," said Peta in a statement.
Rajkumar Namboothiri, the head priest at Shree Krishna Temple, told local media he was happy to conduct rituals without harming any living animals.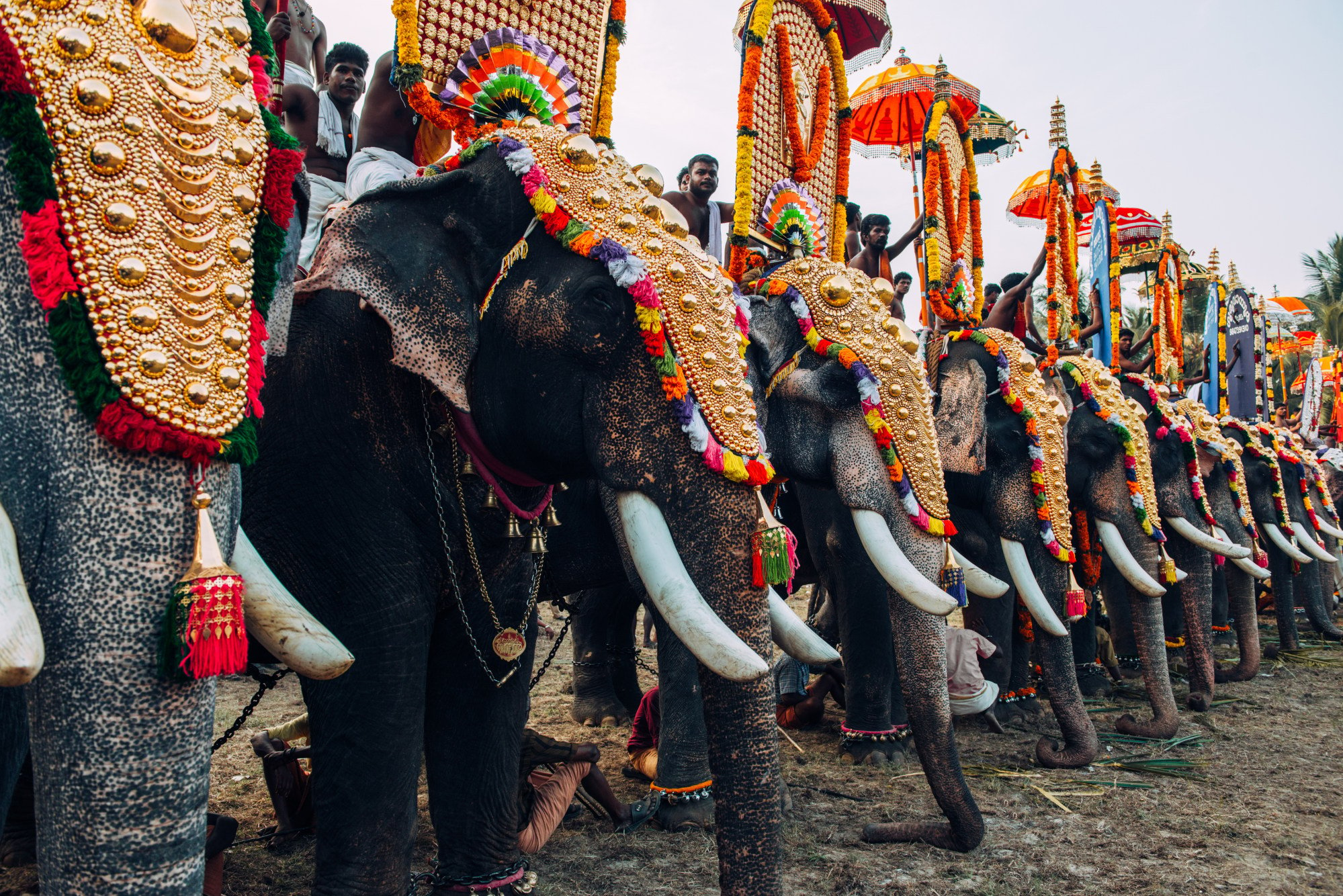 But some temple owners have ridiculed Peta's idea, pointing to the special place elephants occupy in Kerala culture.
The animals are woven into the state's daily rituals and celebrations. When people attain wealth, they are more likely to buy an elephant as a status symbol than get a Rolls-Royce car.
Some elephants are so famous, they have their own fan clubs and
Facebook
or
Instagram
pages. When they are expected to visit a town, posters go up on lamp posts and trees. An elephant's appearance and personality traits can be the topic of passionate discussions.
Rajesh Gopalakrishnan, secretary of the committee that organises the annual Thrissur Pooram festival in which 50 elephants lead a procession, refuses to eschew tradition.
"It's a joke," said Gopalakrishnan about the robot.
"In temples, the idols have to be carried on an elephant – a live elephant, not a mechanical contraption. This is an attempt to destroy the culture of Kerala and it won't work."