Malaysia
Get more with myNEWS
A personalised news feed of stories that matter to you
Learn more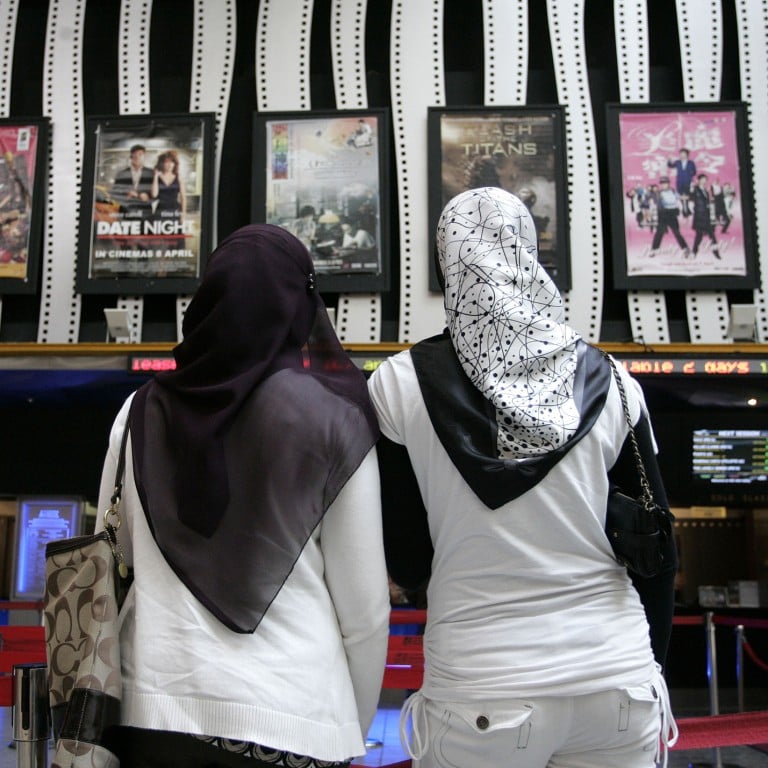 Malaysia filmmakers face fury of religious conservatives as Mentega Terbang becomes latest cultural war target
A belated backlash against 2021 film 'Mentega Terbang' on charges of coaxing schoolchildren to leave Islam has sparked debate on censorship's impact
Conservatives are pushing for state censors to extend their reach to streaming services, as the Malaysian film industry worries for its future
His movie has just been pulled by a video-streaming channel, but director Khairi Anwar still urges fellow filmmakers to buckle up and be brave no matter how concussive the criticism from
Malaysia
's religious conservatives.
For his peer Badrul Hisham Ismail, cinema releases are a non-starter if he wants to avoid the predictable public outcry that follows the censor's pen, while actor, writer, and producer Redza Minhat hopes censorship will eventually wither on its own as Malaysians consume more content from across the world.
Malaysia's creatives are in a bind: cave in to the bitterest culture wars in decades, or cede their creative freedom and potentially lose relevance to those seeking answers about the country's changing society.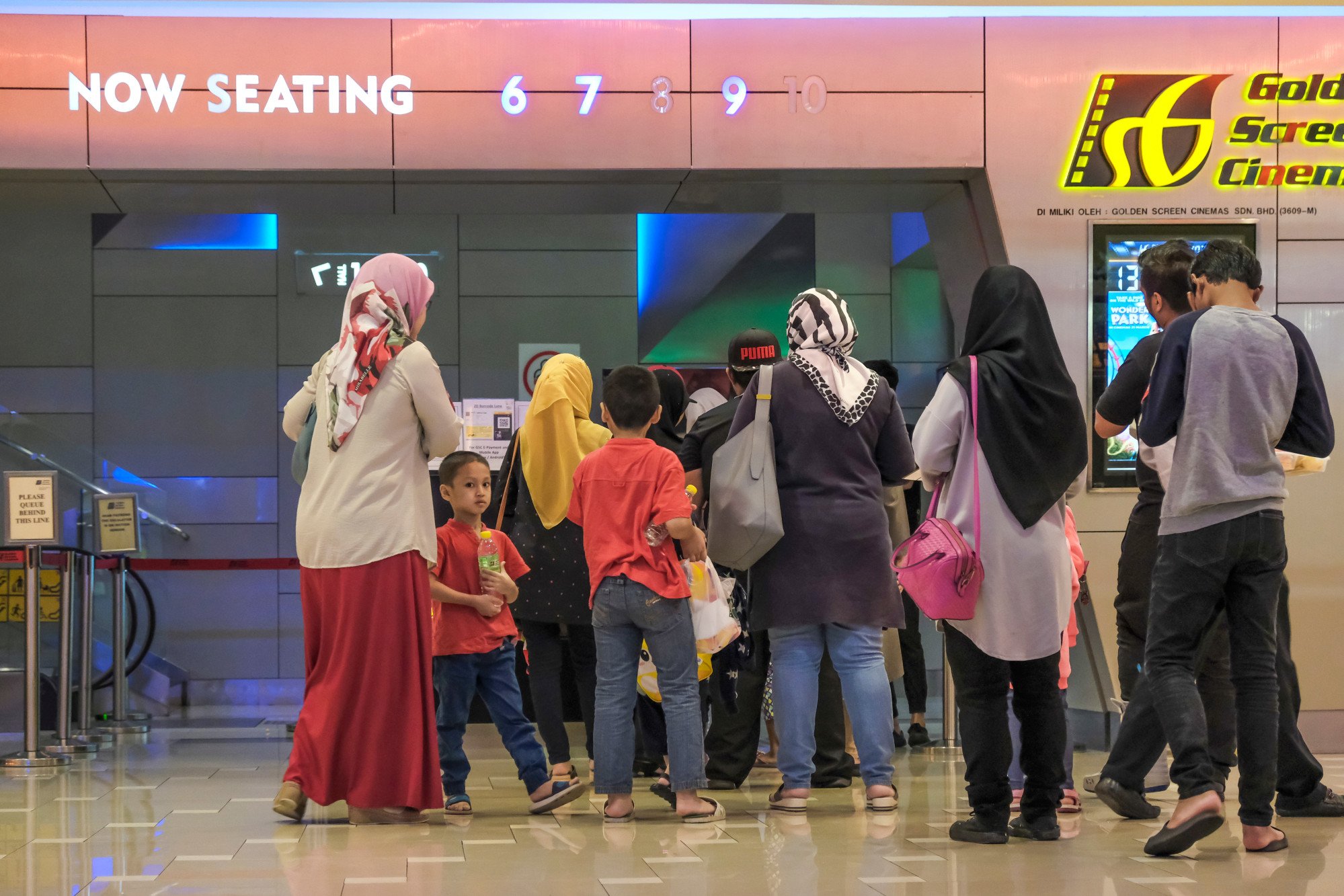 "I just wish that Malaysian filmmakers would be more courageous to tell real Malaysian stories," director Khairi Anwar told This Week in Asia after his film Mentega Terbang became the latest target of conservative opprobrium aimed at directors, actors and pop stars deemed too risqué for Malaysians.
The battle over who gets to show what has been brewing for years; curdled by politicians and Islamist preachers, and spiced up by a younger generation tired of their elders dictating what their taste, decency and values should be.
Mentega Terbang, the feature-length directorial debut of 31-year-old Khairi, was recently taken down from Hong Kong-based streaming platform Viu after receiving flak from vocal conservatives in Malaysia who claimed it blasphemes Islam.
The 104-minute film revolves around a young Malay Muslim girl coming to terms with losing her terminally ill mother and growing curious about reincarnation after researching what other religions say about life after death.
The backlash was led by conservative writer and scriptwriter Zabidi Mohamed, who described the experience of watching the film as akin to "seeing the Koran being stepped on" and urged authorities to drag Khairi and others involved in the film to court.
In a Facebook post that garnered more than 2,000 likes, he described the film as "concerted effort to make Malaysian Muslims leave Islam … and their target is school-going teenagers."
On Friday, Khairi was summoned for questioning by Malaysian police about the film.
In the helter-skelter world of Malaysian politics, the new administration of Prime Minister
Anwar Ibrahim
has leapt on the outcry, stepping away from its self-professed moderate reputation.
"We can't be hypocrites. The film was released in 2021 but is only now being played up by those trying to take advantage of the situation," said Communications Minister Fahmi Fadzil.
His comments come ahead of major state-level elections in the coming months and seemed to directly question the inaction of the opposition who were in power when the film first premiered in 2021.
Malay Muslim votes account for more than 60 per cent of the electorate.
The government led by the multicultural Pakatan Harapan coalition has been accused of
pandering to this demographic
at the cost of a reform agenda that has been the backbone of their decades-long struggle for political dominance.
Fahmi, a prominent name in Malaysia's art scene before his jump into politics, similarly threw the weight of his office behind
condemnation of local horror flick Pulau
, whose romantic subplot featuring bikini-clad influencer and pop star Ms Puiyi he deemed to be "unsuitable".
Yet
Pulau
eventually made it to cinema screens after 10 cuts recommended by the Film Censorship Board were made. In
Singapore
, the film is being shown uncut, while Brunei agreed to screen it with 17 cuts – seven more than Malaysia.
"So Malaysia is quite good now, Malaysia is very liberal and progressive," producer Fred Chong told the press at the premiere.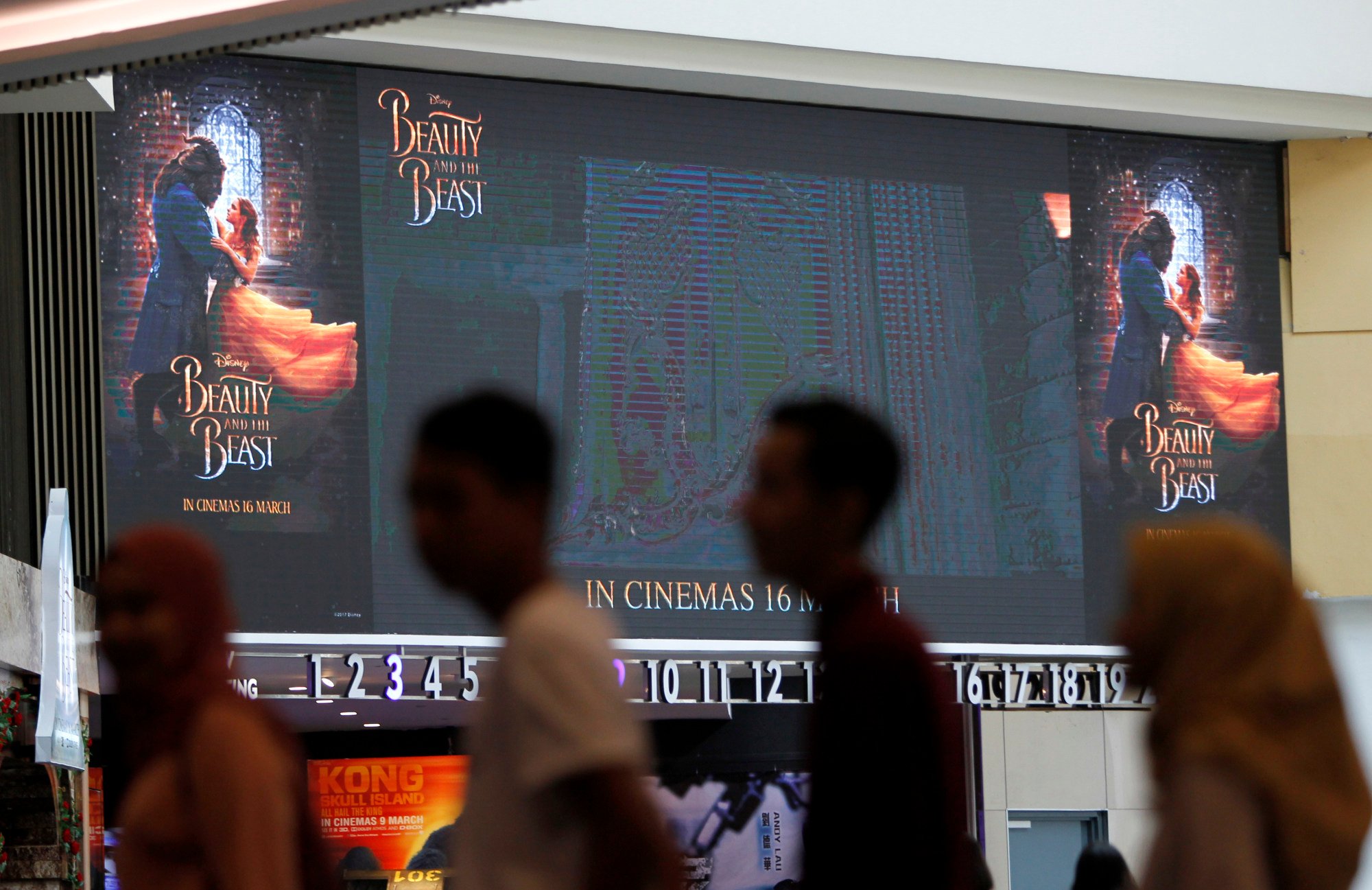 Rock and a hard place
Acutely aware of the vocal conservative portion of the population and the rise of reactionary politics, some Malaysian filmmakers have shied away from pushing boundaries or creating content that challenges social norms.
Recent box office numbers indicate that the safer bet for directors wanting to make a hit is to revisit old themes. Nationalistic film Mat Kilau – based on the exploits of a Malaysian folk hero born in the 19th century who fought against colonialism – topped the charts, making more than US$21.6 million in a market where films often struggle to break even.
For others, outside the mainstream, avoiding domestic cinema release altogether is a cleaner move.
Director and writer Badrul Hisham Ismail said he made his film Maryam Pagi Ke Malam for streaming services – beyond the direct reach of censorship rules – as he is fully aware that conservative society will have issues with the subject matter of the film.
"The chances of it being screened in Malaysian cinemas is zero," Badrul told This Week in Asia. "We are not even going to try to submit it to the censorship board."
Maryam Pagi Ke Malam is a commentary on the struggle of Muslim women to navigate Malaysia's sharia law bureaucracy, told from the perspective of a 50-year-old woman who is trying to marry her younger boyfriend from Sierra Leone.
Conjured up from the experience of pandemic lockdowns and a perceived overreach by the state into the people's lives, Badrul said that it was his intention to create a film that criticises institutions and bureaucracy.
"That's a global theme, but in the Malaysian context, we have religious institutions that have legal power, even when it comes to the most personal decision a person can make, to get married," he said.
The movie is currently making the rounds of the festival circuits following its premiere at the 2023 International Film Festival in Rotterdam.
Yet even streaming services are not safe from the increasingly sharp eye of Malaysia's censors.
Former Religious Affair Minister Zulkifli Mohamad Al-Bakri is among the advocates trying to close the loophole allowing films like Maryam Pagi Ke Malam to evade the long arm of the censorship board. In a piece published in local media on Monday, he also called for censorship guidelines for Islamic broadcasting materials to be given a full and binding legal status.
"For me, dignified art is an art that preserves tradition, religion, culture and local sensitivity," Zulkifli said, while praising the scrutiny of Khairi's Mentega Terbang.
Like Maryam Pagi ke Malam, Mentega Terbang also did not go through the censorship process as it is only available online – though that did not stop Viu from taking it down, presumably to avoid offending viewers in a key market.
But an outraged film world says the censors are guilty of hypocrisy by cherry-picking the values of Malaysia's public.
For example, they say Islamic-themed film Ombak Rindu shows a lead character raping a pious woman, but later being redeemed by marrying her.
"A movie literally glorifying rape, advocating for rape victims to marry their rapists, was put on a Malaysian stamp," filmmaker Zara Kahan tweeted.
Fellow Borneo-based filmmaker Nadira Illana says the outrage over a few scenes in Khairy's Mentega Terbang misses the wider message of the film.
"The film relatably shows a Muslim family that studies religions but in the end, remains steadfast to their faith," Nadira wrote, calling the film courageous.
'We all need each other'
Despite the prevalent notion of "local sensitivity", filmmakers believe audiences today are more mature and exposed to a myriad of experiences through unfiltered streaming platforms such as Netflix, HBO, Disney+ and even YouTube.
They want local content to compete with international platforms and say investment, support and encouragement for boundary-pushing cinema is the only way to drive Malaysian film forwards.
Imaginur, a non-linear science fiction drama tackling the topics of memory and dementia, recently beat the odds by making more than 3 million ringgit (US$663,300) in a matter of days, as its production company Lumatic Films extolled on Twitter.
The film's makers say that the people, if allowed to, can be the arbiters of their own taste.
"Let creativity flow, let people censor themselves," Redza Minhat, the film's co-writer and co-producer, told This Week in Asia. "That is the only way to find bearing for the society, as I see it."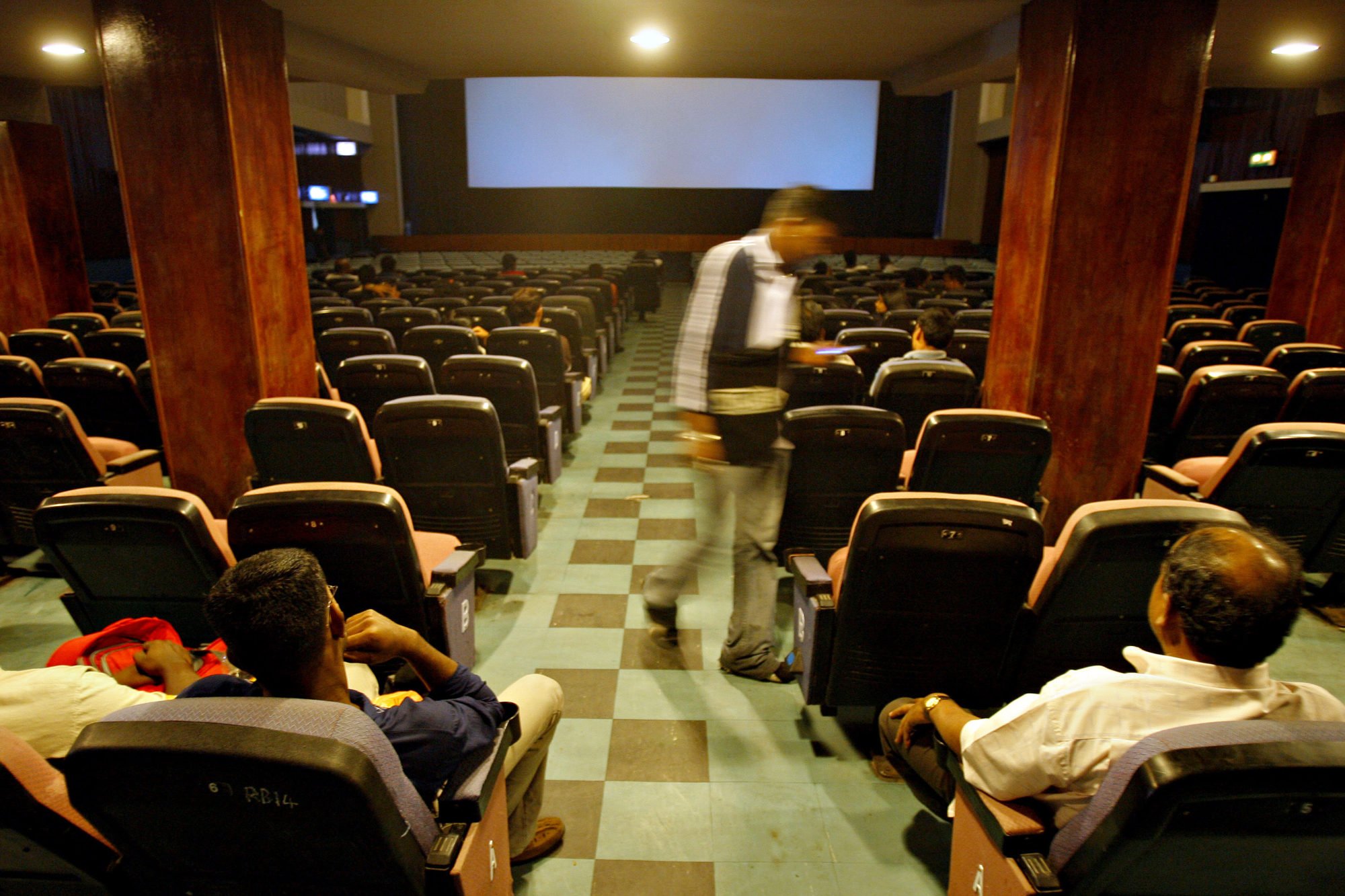 He says he is concerned about creeping conservatism, yet remains hopeful that common sense will ultimately prevail in Malaysia and that will mean the natural demise of the state censor.
"This is a long game, we don't get to see long-term change so you do what you can now and hope it goes toward that direction," Redza added.
As directors are singled out and shamed or pressured to stand up to their loudest critics, filmmaker Razaisyam Rashid says it is the duty of the entire filmmaking ecosystem – and the society it represents – to move forward in unison.
"How can a filmmaker push the boundaries if the public is not yet willing to talk about taboo matters? How do filmmakers plan to move forward if the studio or platform is still timid?" he asked.
"We are all reflections of our collective self, and we all need each other."