Shinzo Abe's congratulatory message after Donald Trump's surprise election victory stood out from the crowd of perfunctory ones from other world leaders for its generous praise: "As a very successful businessman with extraordinary talents, not only have you made a great contribution to the growth of the US economy, but now as a strong leader, you have demonstrated your determination to lead the United States." Soon after, Abe became the only world leader to venture into Trump Tower ahead of the inauguration. Aware of Trump's love for the game, Abe presented the future US president with a Japanese golf driver, and not just any golf club, but a gold coloured one to match Trump Tower's shiny penthouse.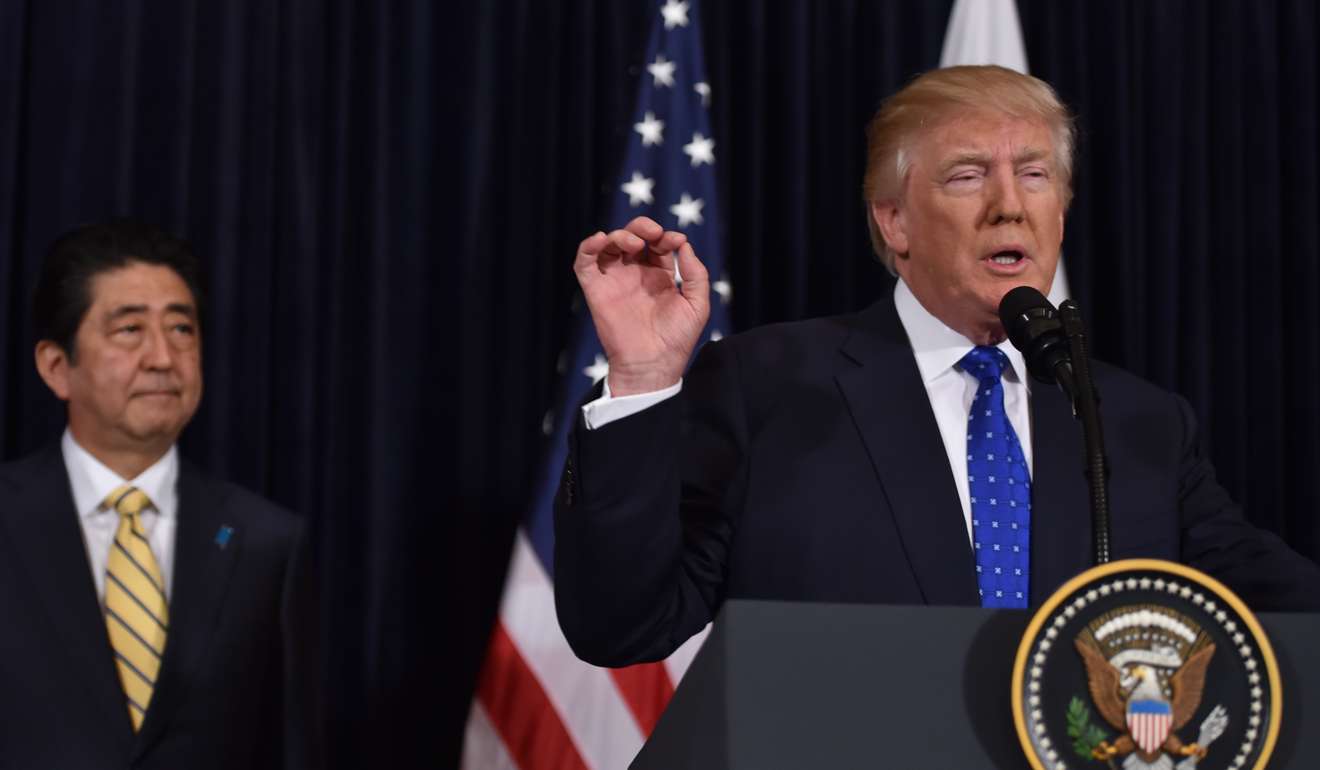 The Japanese government's cleverly tailored engagement of the new US president has paid off handsomely. Only three weeks into the new administration, Trump granted Abe a two-day summit that included a confirmation of US commitments to Japanese security and a round on a 27-hole golf course, giving them plenty of time to develop strong personal rapport.
Japan's personal diplomacy went into full swing as Abe called Trump by first name in the translated remarks at the White House joint press conference. But can Abe's personal touch lead to a "Don-Shinzo" friendship better than the "Ron-Yasu" bond between Cold Warriors Ronald Reagan and Nakasone Yasuhiro, or the more recent "George-Junichiro" one between Bush and Koizumi?
To be sure, Abe's personal chemistry with Trump stands in sharp contrast to the Abe-Obama frigidity. Abe wanted a more forceful China policy from the Barack Obama administration. Yet, especially between 2012 and early 2014, Abe confronted an aloof and cold US president worried about US entanglement in Sino-Japanese confrontations.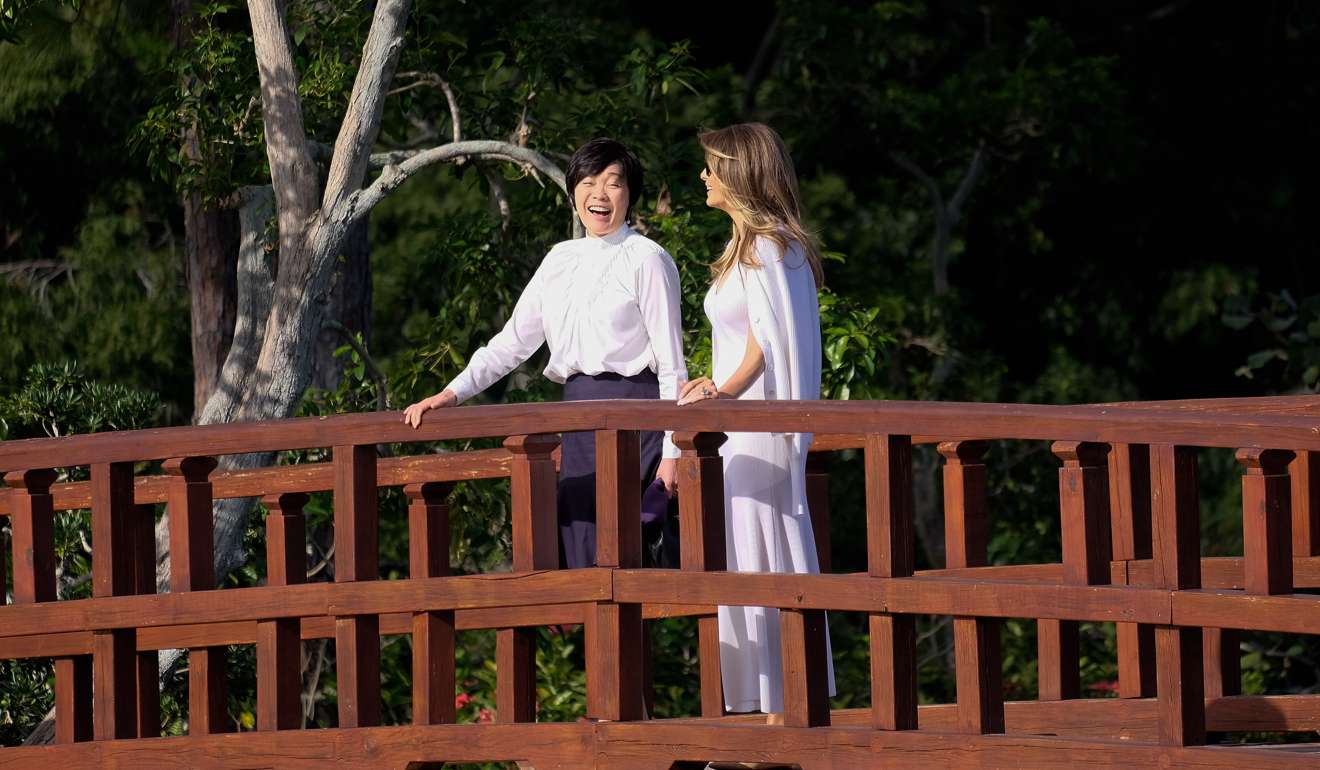 With Trump in the White House, Japan now has a clear advantage over its main strategic adversary, China. Trump has picked China hawks for prominent White House positions, reassured Tokyo of US security guarantees and welcomed Japan's more proactive security posturing. Personal chemistry with the mercurial Trump will be key, and Chinese President Xi Jinping (習近平), a soccer fan, will have fewer options than Abe in his dealings with Trump. Xi has incidentally cracked down on golf as part of his anti-corruption efforts, his government closing down 110 courses in China and labelling it a "sport for millionaires".
Still, Abe knows well he can't take Trump for granted. Trump's inauguration address made it abundantly clear that his administration will push for an "America First" doctrine aimed at the creation of domestic jobs and new infrastructure in the US economy. In that context, it is significant that Abe avoided economic hot potatoes during the summit. The White House conversations included no mention of Japanese currency manipulation, or unfair trade practices, or a bilateral Free Trade Agreement (FTA) so dear to Trump.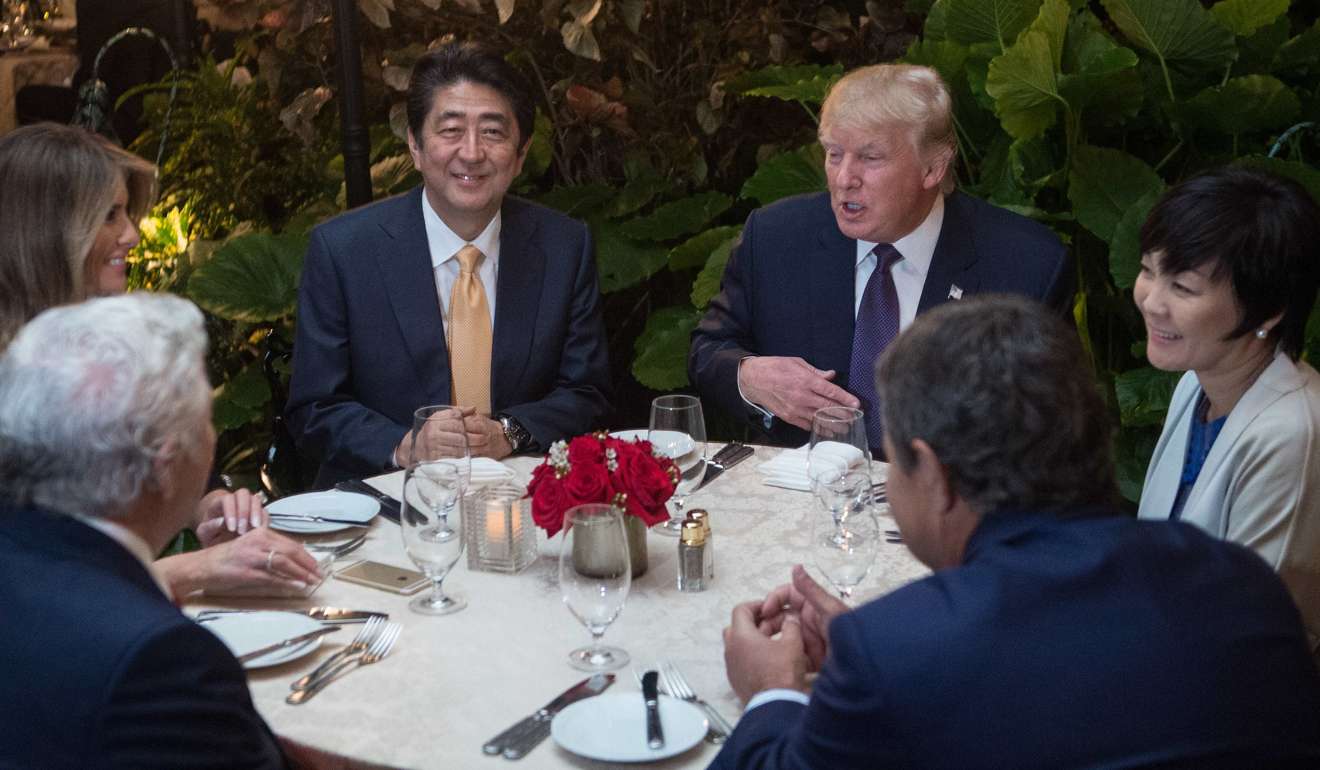 Nonetheless, the summit stood out for its transactional qualities: in return for the promise of substantial Japanese investments in the US, Abe gained confirmation of US protection in territories administered by Japan, vital for its interests in the Senkaku/Diaoyu Islands.
Abe is said to have thoroughly read a copy of Trump's Art of the Deal and prepared well ahead of the summit with a draft plan for a "US-Japan Growth and Employment Initiative" to generate as many as 700,000 jobs in the US and invest through government agencies, such as the Government Pension Investment Fund and the Japan Bank for International Cooperation. Many of the projects and figures come from pre-existing private sector initiatives, but these two government organisations have acted as Abe's purse, financing domestic initiatives, such as Abenomics, and international ones, such as engagement with Russia.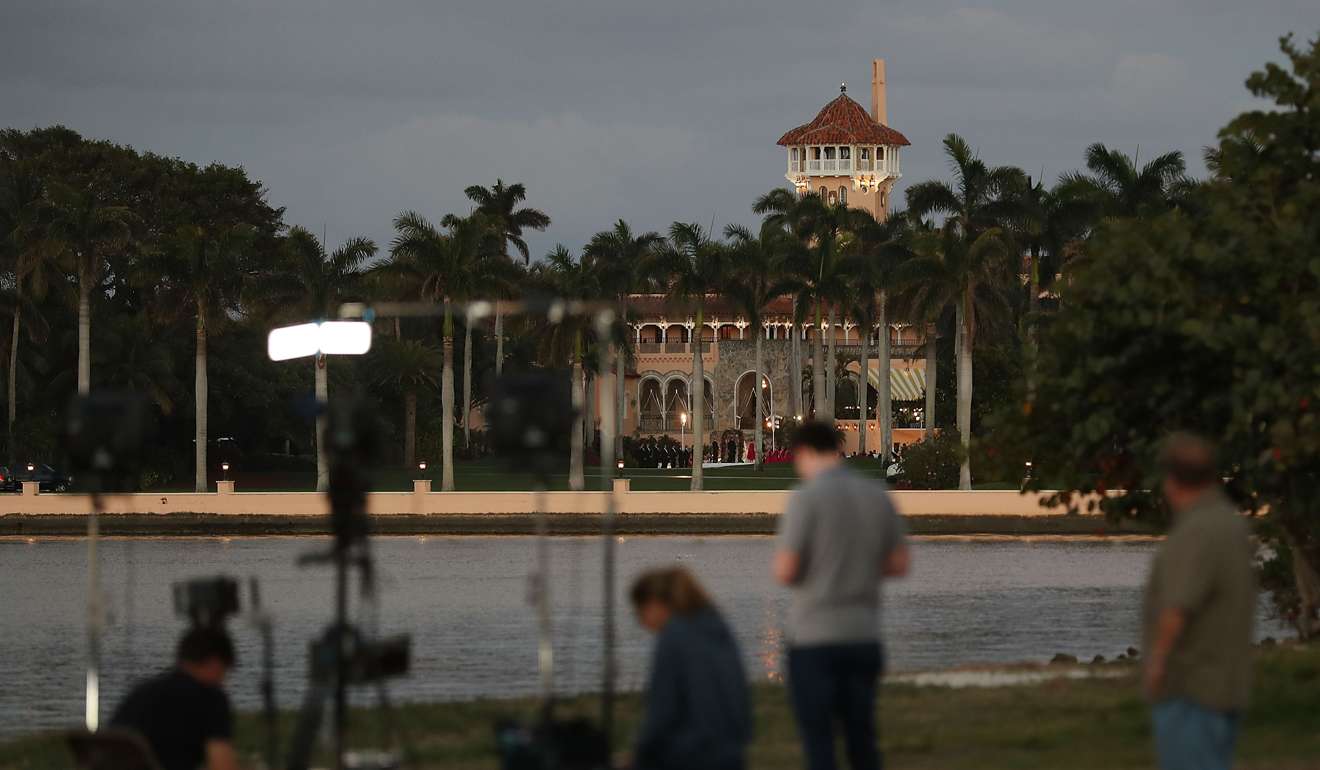 Abe has taken full advantage of the Japanese government's financial muscle for political and security gains. While Abenomics has prolonged Abe's political mandate and provided the much-needed political stability to stand up to the China challenge, Japan's engagement of Russia has the potential to drive a wedge between China and Russia. But Abe is tackling a US president who might act on the opposite logic. Trump could use political and security issues as ransom for extracting economic concessions from adversaries and allies alike, seeking Japanese investment by manipulating its insecurity vis-a-vis China. In pursuing his America First policy, Trump's commitments to Japan could well depend on the deal he is getting in return.
Abe's golf diplomacy has consciously overlooked the economic issues central to Trump's political mandate. But how long will it be before the Don asks Abe to cough up the protection money? ■
Giulio Pugliese is a lecturer in war studies at King's College London and co-author of Sino-Japanese Power Politics: Might, Money, and Minds