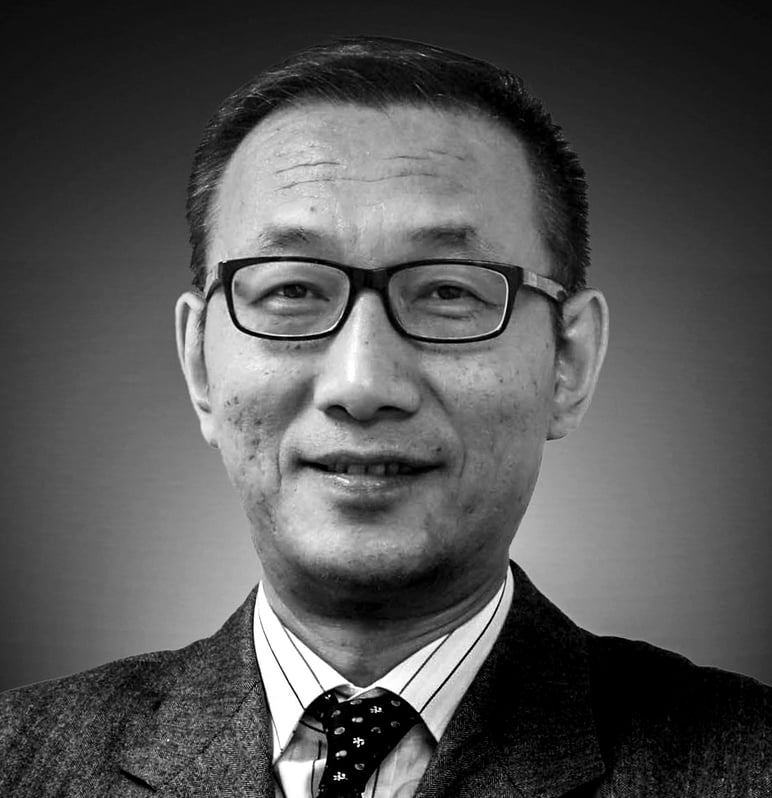 SCMP Columnist
China Briefing
by Wang Xiangwei
China Briefing
by Wang Xiangwei
China's 'Two Sessions': economy on agenda, Trump on hidden agenda
As the great and good gather for China's biggest political show, the world will be glued to their economic plans. Those attending may be thinking of other things: a looming leadership reshuffle and how to deal with Donald Trump
At this time every year more than 5,000 of China's governing elite descend on Beijing to discuss and set economic and social agendas for the year. The meetings, known as the "Two Sessions" used to be staid national affairs, as the deputies to the National People's Congress and delegates to the Chinese People's Political Consultative Conference merely toed the party line and rubber stamped government proposals.
But in recent years they have gained international prominence, not only because many of those attendees have become increasingly critical, but more importantly, messages and decisions from the meetings have profound implications for the global business community given China's economic strength and increasingly assertive posture on the international stage.
This year has taken on particular significance. The world is watching with intense interest the economic agenda, including growth and investment targets to be announced on Sunday, the first day of the NPC session, and for signs of whether the world's second-largest economy will stabilise this year amid rising global economic uncertainties.
Even more interesting are the two issues which are not on the agenda but are most likely to be at the forefront of attendees's minds. One is the Communist Party's 19th congress scheduled for autumn this year, which will approve a new national leadership line-up for the next five years; the other is how US President Donald Trump's unpredictable presidency will affect China's economy and its international relations in the years to come.
Unveiling his government work report on Sunday, Premier Li Keqiang (李克強) is expected to follow last year's precedent by announcing an economic growth range of 6.5 to 7 per cent for this year. Last year, the mainland economy grew by 6.7 per cent, the slowest in 26 years and the sixth year in a row the growth rate declined.
Seeking progress while maintaining stability will remain the motto this year as the government wrestles with its most pressing challenges, including seeking to correct an imbalance between insufficient demand and overcapacity, curbing asset bubbles and debt levels as well as tackling environmental degradation.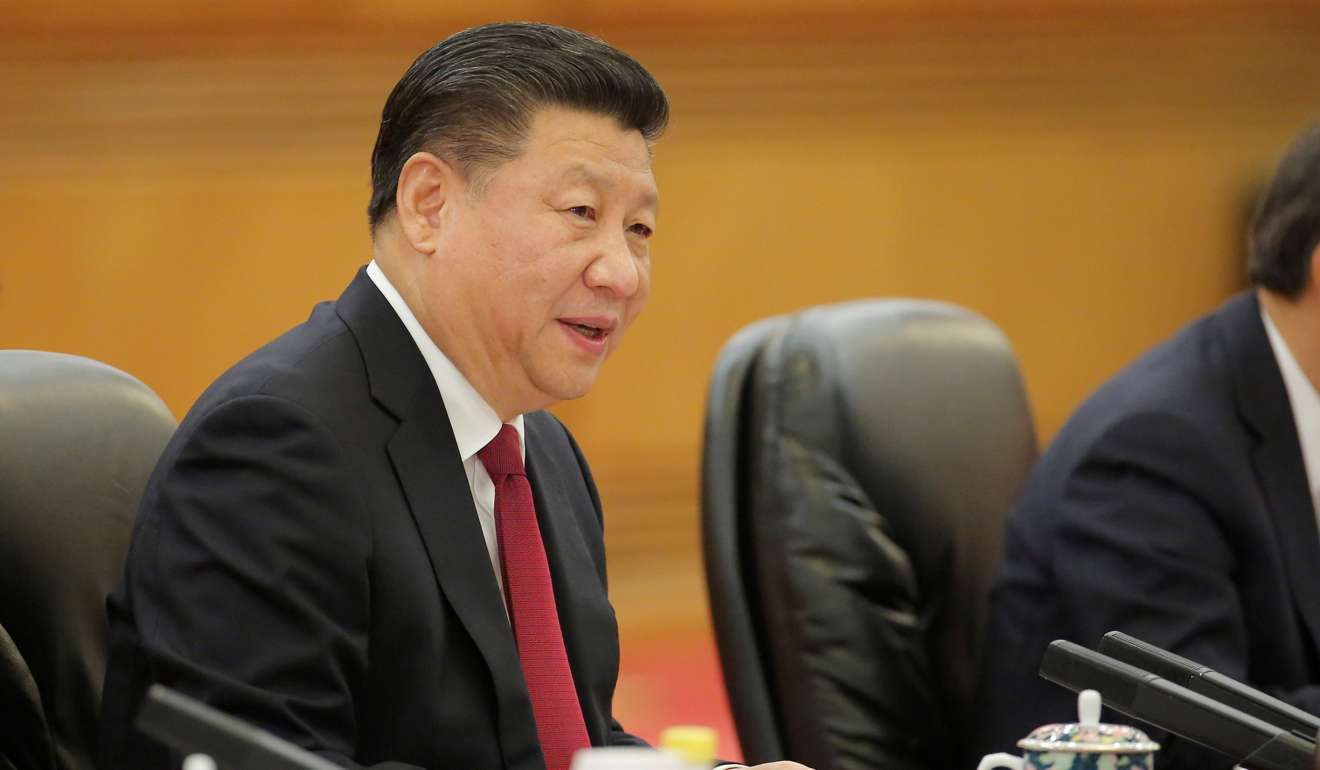 On Tuesday, President Xi Jinping (習近平) outlined the economic priorities for this year at a meeting of the Central Leading Group on Finance and Economic Affairs headed by him.
Xi said that China would continue to improve the quality and efficiency of its economy and deepen supply-side structural reform, Xinhua reported.
He identified four areas as high priorities: cutting excess capacity, curbing financial risks and strengthening financial regulation, cooling the property markets and reviving the manufacturing sector.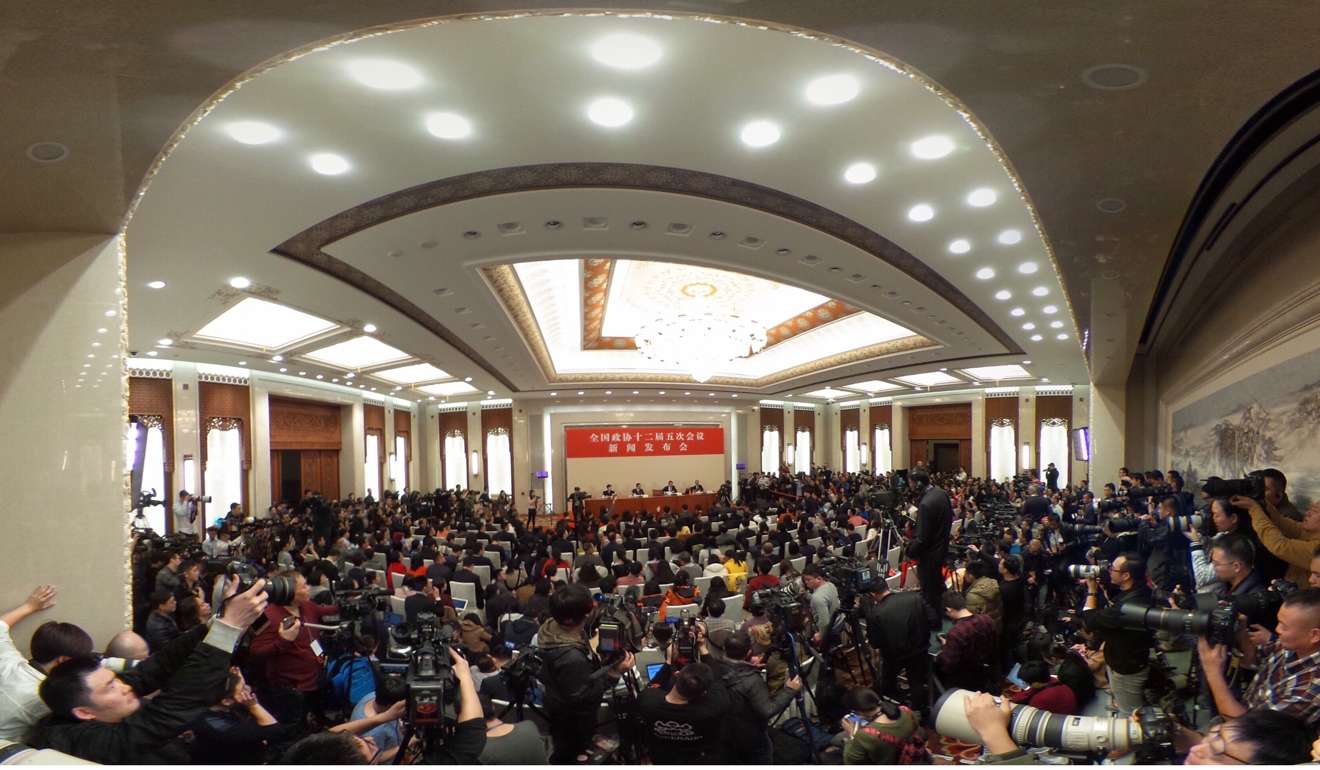 As in previous years, reform will continue to be the buzzword on the lips of the Chinese leaders throughout the 10 days of sessions, but the reality is that progress has been very slow.
For instance, cutting excess capacity has been a key element of Xi's supply-side structural reform and officials have announced that China met its 2016 target to reduce steel production capacity by 45 million tonnes and coal by 250 ahead of schedule.
But independent studies show that last year steel production actually increased, as local officials fobbed off the central government directives by reporting figures from long-dormant and obsolete steel plants as part of their achievements.
Despite the official rhetoric, China's economic growth for last year was still very much bolstered by real estate sales and infrastructure spending. The rebalancing of the economy has been hobbled by the lack of significant progress in reform.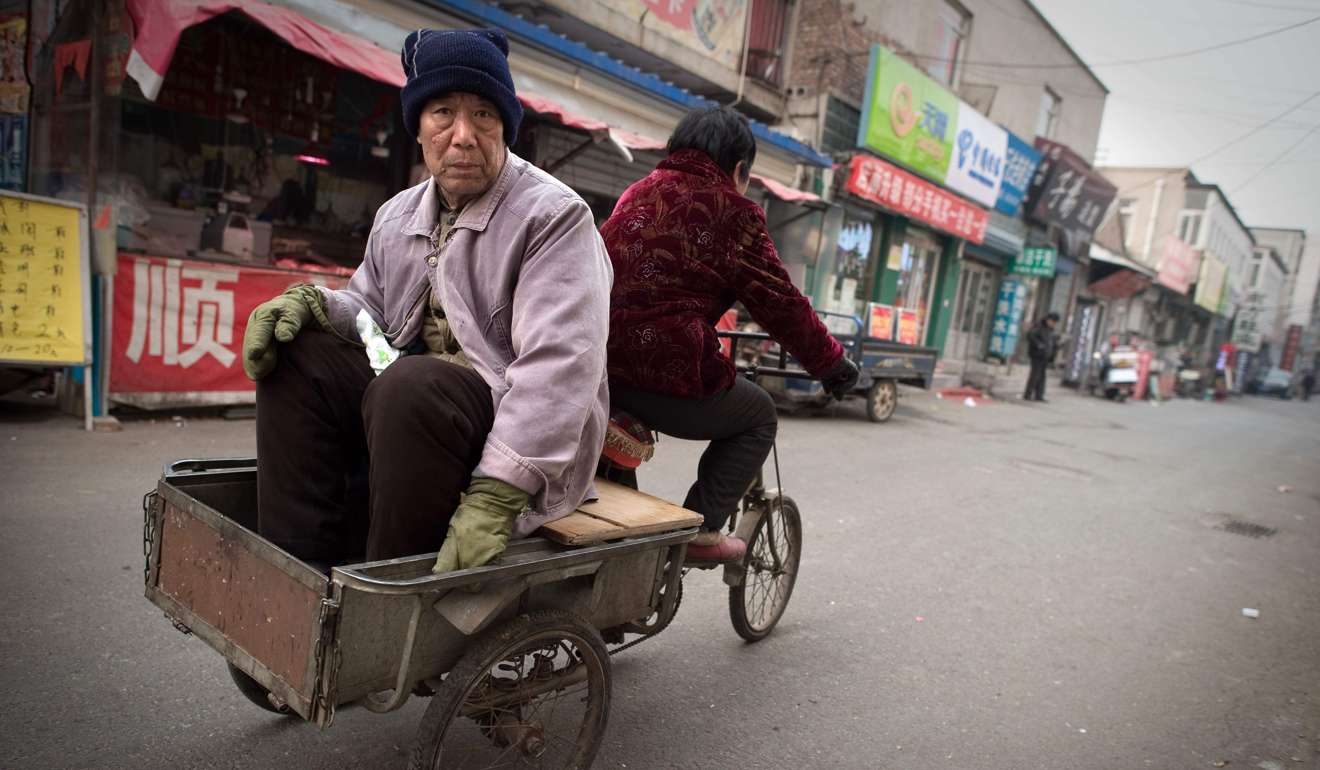 Poverty alleviation will be another key topic. The latest figures show that the drive personally championed by Xi lifted 12.4 million people out of poverty last year. Xi has vowed to eradicate poverty by 2020, which means China needs to reduce the number of people in poverty by at least 10 million annually.
Investors looking for signs the Chinese economy has stabilised and whether leaders will push for hard but necessary reforms, including those of the state sector and financial reforms, will probably have to wait for a bit longer until the country's new leadership team emerges from the 19th congress later this year.
Indeed, officials at all levels have played it safe, preparing themselves for the leadership changes that started at the provincial levels or below and will culminate at the top during the congress. Officials about to retire are counting their days, while those tipped to move up are keeping a low profile and biding their time.
At the 19th congress, out of the seven Politburo Standing Committee members, only Xi and Li will remain, and nearly half of the 25-member Politburo will be replaced.
Since Xi has become an undisputed leader through power consolidation, and particularly after he was designated as the "core" of the party leadership last October, there has been intense speculation he will try to build a new leadership team with people sharing his vision and ambition, with the focus on whether Li will continue to be the premier for another term of five years. In this context, the scale and strength of China's further reforms will be clearer only after the 19th congress and after the new cabinet is formed in March next year.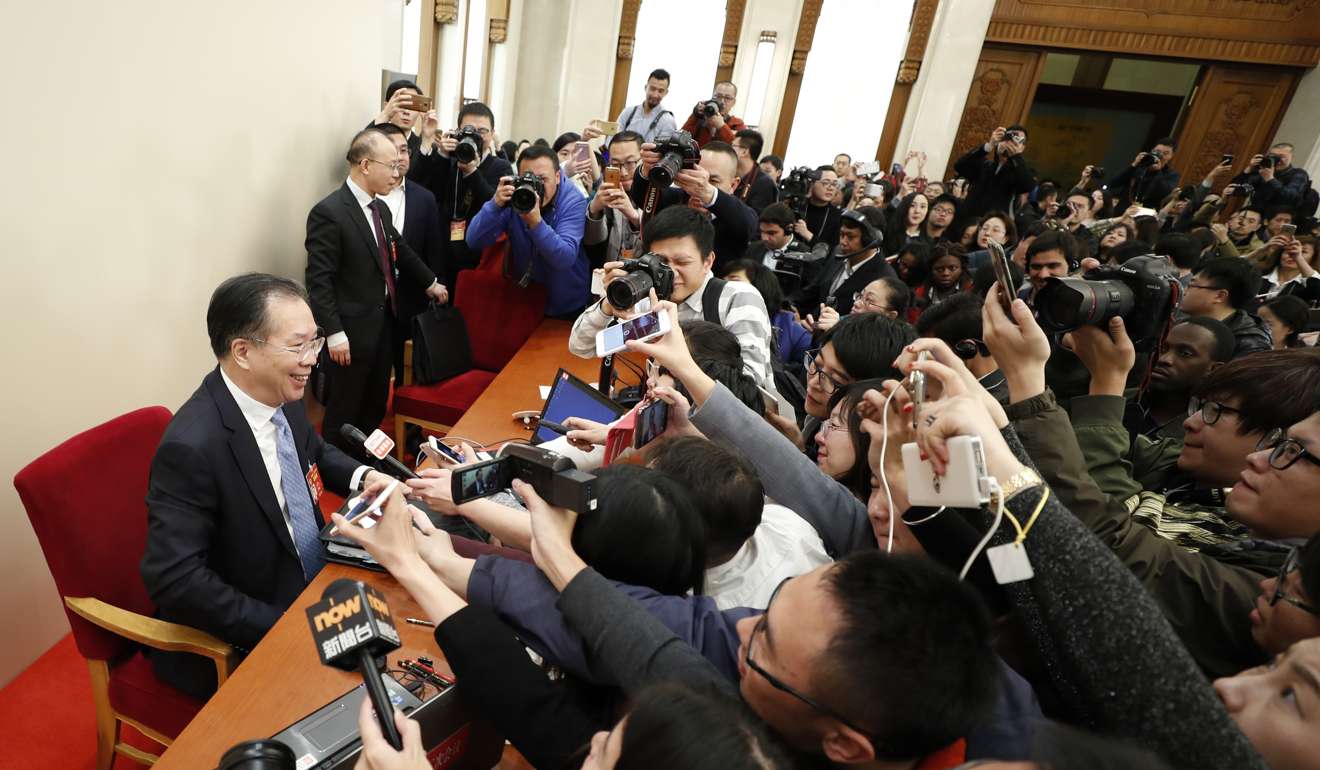 There is no doubt that representatives at the Two Sessions, along with journalists, will pay close attention to the body language and remarks of top leaders and political stars who are rumoured to be on the rise. The Two Sessions are the last major public gathering of all political elites before the congress.
But journalists trying to find outspoken delegates to comment on the leadership changes or other sensitive issues are likely to be disappointed. Attendees will be less forthcoming this time, in part because the party leadership has launched a lengthy and intensive campaign to instil discipline and loyalty.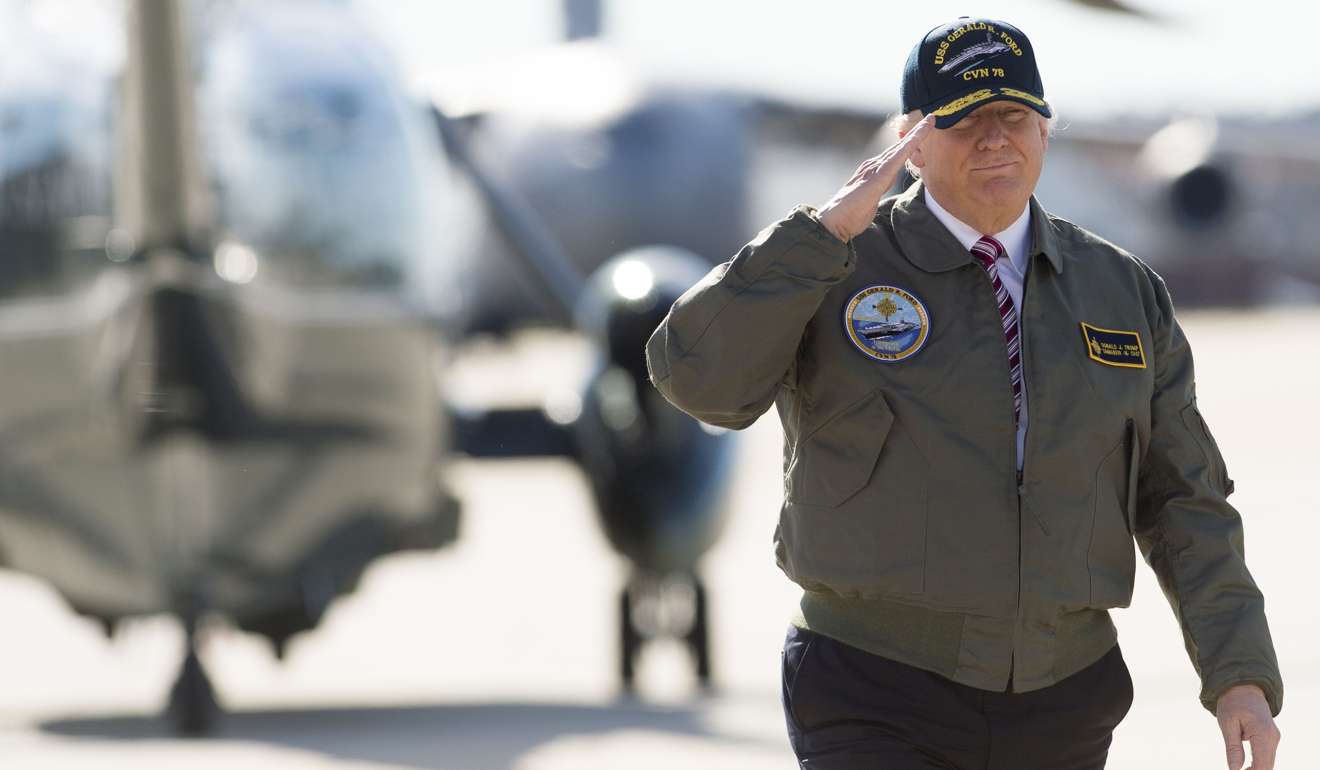 Trump may sit in his Oval Office thousands of miles away, but his presence will be felt throughout the sessions. Publicly, Chinese leaders have refrained from commenting on his incendiary attacks on China, ranging from currency policy to trade to the South China Sea.
Last month, Trump backed down from his previous remarks about using Taiwan as a bargaining chip to gain concessions from China, and promised a constructive relationship when he spoke with Xi over the phone.
But looming large are his repeated threats to impose sanctions on Chinese imports and label China a currency manipulator. In his first joint address to Congress on Tuesday, he claimed that the US had lost 60,000 factories since China joined the World Trade Organisation (WTO) in 2001. The foreign ministry swiftly responded, saying its participation in the WTO had not only benefited China but global economic growth.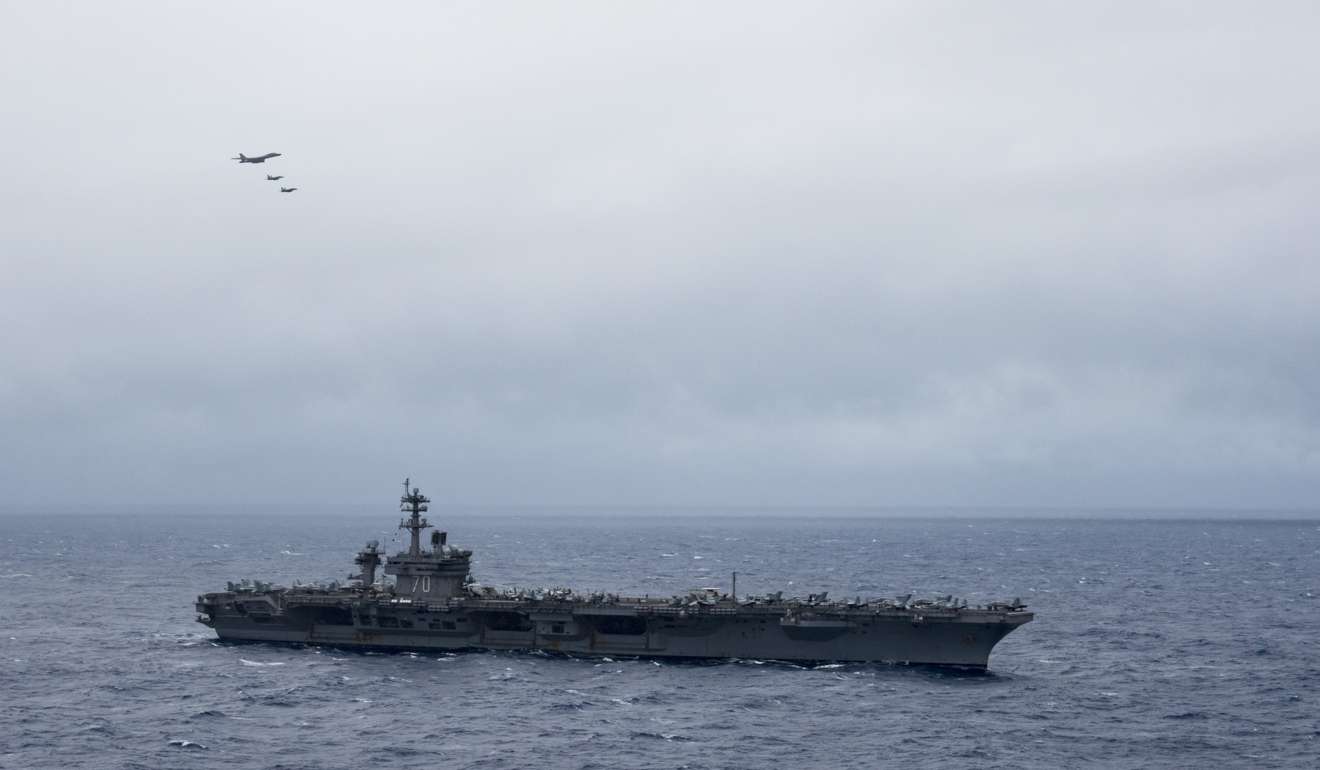 As Trump constantly tests Beijing's bottom lines in an attempt to form a coherent strategy towards China, people should expect Xi and the Chinese leaders to use the Two Sessions to set down firm markers for what they see as the nation's core interests, including Taiwan and the South China Sea. Of course, they will do so without mentioning Trump or America. ■
Wang Xiangwei is the former editor-in-chief of the South China Morning Post. He is now based in Beijing as its editorial adviser