In the face of heightened tensions between the United States and China, Asian diplomacy often shows which way the wind is blowing in global politics. Since the start of the century, much of Asia has been caught in a balancing act between the two major powers.
At the recent summit of the Association of Southeast Asian Nations (Asean), leaders focused on improving cooperation with China and avoided mentioning their maritime disputes in the South China Sea with their giant neighbour. A chairman's statement issued at the end of the Manila meeting last Sunday dropped references to "land reclamation and militarisation" included in the text issued at last year's meeting.
Instead, leaders focused on negotiations regarding the China-initiated Regional Comprehensive Economic Partnership – a trade pact widely seen as a way of compensating for Washington's decision to abandon the Trans-Pacific Partnership. They also called for active participation in the Belt and Road Initiative, Beijing's infrastructure initiative to promote regional integration in a China centred trading network.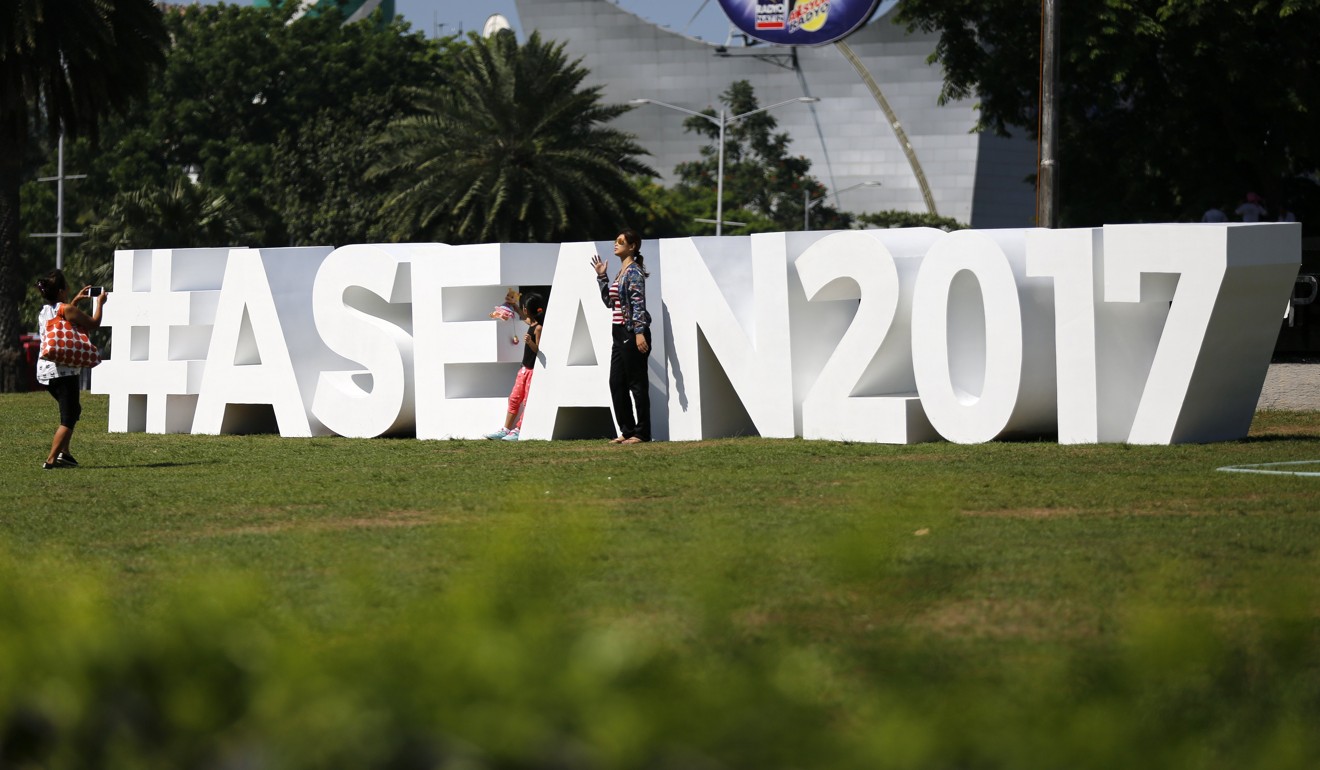 In reaction, US President Donald Trump made a flurry of weekend calls to the leader of the Philippines, Thailand and Singapore, inviting them to the White House. The long-term US allies have been gripped by fears Trump's isolationist tendencies might end former US president Barack Obama's "pivot to Asia" in favour of an "America First" agenda.
It's worth noting that it was the Philippine President Rodrigo Duterte, chairing the Asean summit, who steered proceedings away from maritime controversies to focus on economic ties. Duterte last year announced his "separation" from the US and started negotiating billions of dollars worth of loans and investments with China. Underlining the new-found friendship, Duterte on Monday inspected a Chinese naval ship docked at his home town. Trump's invitation to Duterte appears to be a move to counter Chinese aggression and is a marked change from the fraught relationship between Duterte and Obama.
Beijing wants Manila to serve as an example of how a regional country can benefit from shifting sides from the US to China. Asian nations have already seen a contrasting example: that of South Korea, whose tilt towards the US has cost it dearly. Beijing has launched a host of unofficial sanctions against South Korea – banning tour groups from visiting and imposing a retail boycott, among others – after Seoul agreed to deploy the US Terminal High Altitude Area Defence anti-missile system. China opposes the system as it could be used to peer deep into Chinese territory.
Beijing has increasingly viewed economic leverage as a tool to intimidate smaller neighbours and achieve its strategic objectives. And economic ties are likely remain the cornerstone of these relations, as China is Asean's largest trade partner and Asean is China's third largest. Many nations are eager to seek economic benefit from China as they fall into its orbit, voluntarily or otherwise. But they are also trying to gauge how far they can rely on the US as a shield against Chinese assertiveness. Asean was founded 50 years ago on an anti-communism vision. But its leaders are now weighing competing economic interests and geopolitical imperatives. The latest developments suggest realpolitik has taken hold – practical politics based on the premise that only power can rule. ■
Cary Huang, a senior writer with the South China Morning Post, has been a China affairs columnist since the 1990s