Since the establishment of diplomatic relations in 1992, China and South Korea have steadfastly developed the sort of harmonious and friendly relationship that is rarely seen in the region.
Yet such feelings of goodwill have faded following a recent row over Seoul's decision to deploy the Terminal High Altitude Area Defence (THAAD) anti-missile system on its soil in reaction to North Korea's progress in its nuclear efforts. Beijing saw the deployment as a threat to its national security and retaliated with a series of unofficial economic sanctions, including a boycott of Korean products, from cosmetics to television soap operas.
However, the election of Moon Jae-in, a liberal, as South Korea's president might be a chance for two major Asia partners to mend their ties. Moon taking office ended months of stalemate left unresolved by his conservative predecessor, Park Geun-hye, who was impeached and ousted as president.
South Korea has long been caught between the US and China, its most important partners. The US has been South Korea's main ally and China is its main trade partner. Today, South Korea trades more with China than with the US and Japan combined.
Park was more pro-US in his diplomacy, but had forged a good working relationship with her Chinese counterpart Xi Jinping (習近平). Moon vowed to pursue a more independent foreign policy and to redefine Seoul's relations with both powers, suggesting he was likely to take a more accommodating position towards China and keep distance from Washington.
Beijing might also welcome Moon's pledges to improve relations with North Korea and to walk back from Park's hardline stance against their communist brethren. Moon even suggested some new figuration of the Sunshine Policy, former president Kim Dae-jung's effort towards greater political engagement and openness with Pyongyang.
Most important of all, Moon might help to find a compromise on the Sino-South Korean row over the deployment of THAAD, though a solution is not yet on the horizon.
While it is probably unrealistic to expect Seoul to scrap the system entirely, as it is already operational, Beijing should appreciate Moon's scepticism about the deployment of US hardware and his pledges to review his predecessor's decision. Analysts expect Moon may try to persuade China that it should help rein in North Korea's provocative behaviour until both Seoul and Washington find the system is no longer necessary.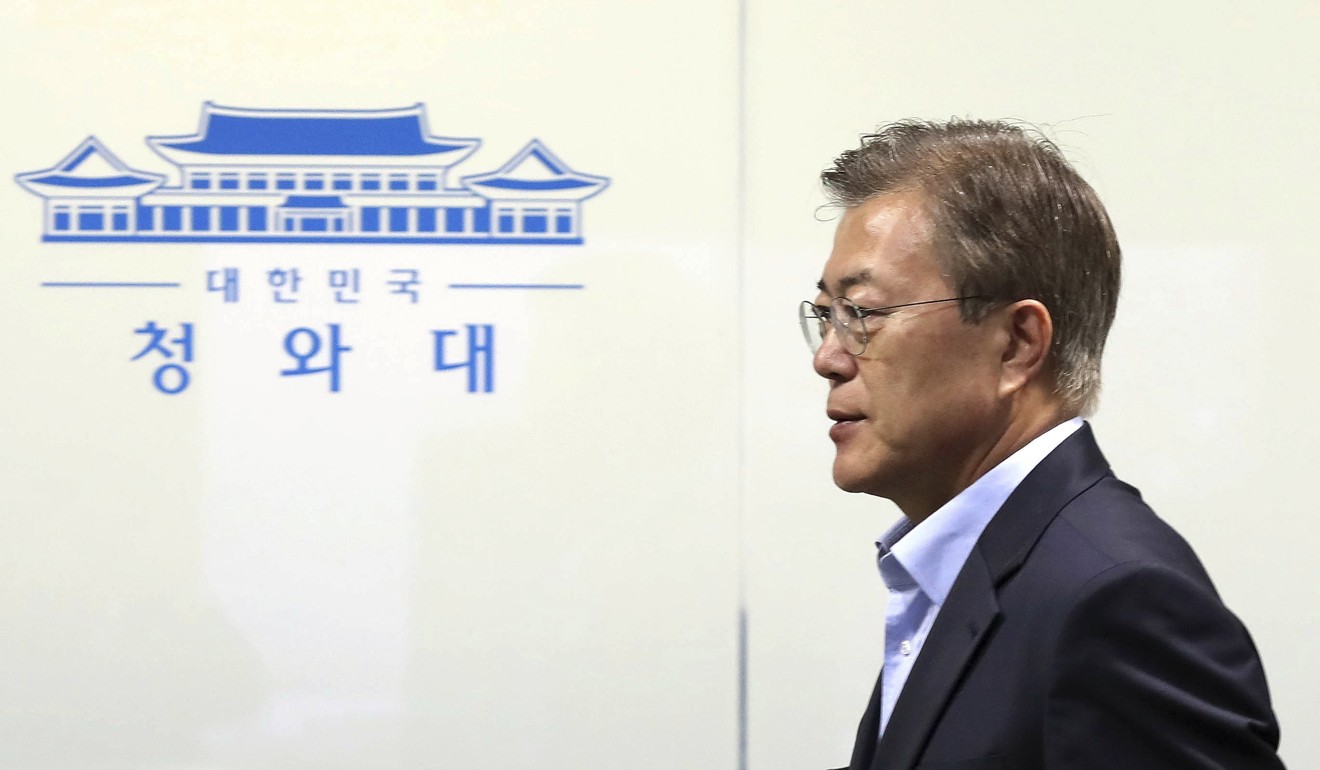 The utmost fear of China's strategists is the development of a US-Japan-South Korea trilateral military alliance that could emerge from both Asian allies' eventual integration into the US-led missile defence system. This would be Beijing's worst nightmare as it would beef up Washington's encirclement strategy. Such a vision has become only more remote under the Moon administration.
The new leader will be more prudent and try to maintain a balance between all the major players, as he pledged to attach equal significance to relations with the United States, China, Japan and Russia.
But at the same time, he has promised a "National Interest First" approach and asked his countrymen to learn to "say no to America", which would be the sweetest tune China's diplomatic policy makers could hear from a major regional partner.
It is time for Beijing to rethink its self-defeating strategy of trashing its friend, as the two countries' differences on issues like THAAD are far less significant than their common interests, deep economic integration and aspirations for the preservation of regional stability and peace. ■
Cary Huang has been a senior editor and China affairs columnist since the early 1990s