Foreign visitors to China are most likely to be impressed by the modern airports, high-speed railways, subways, and superhighways sprouting across the country.
This is particularly true for visitors from the United States where much infrastructure is getting old and worn out. In a tweet this month, Lloyd Blankfein, the CEO of American investment bank Goldman Sachs and a frequent visitor to China, once again praised the country's infrastructure and lamented how America was lagging behind. "Arrived in China, as always impressed by condition of airport, roads, cell service, etc. US needs to invest in infrastructure to keep up," he tweeted.
China's investments, worth trillions of yuan over the past decade, have produced world-class infrastructure projects on an unprecedented scale and speed. These projects have become the envy of the world and a showcase for the country's autocratic leadership. For instance, until 2002, Beijing, with 20 million people, had only two subway lines. Since then, Beijing has built 17 lines crisscrossing the city with a total length of 574km.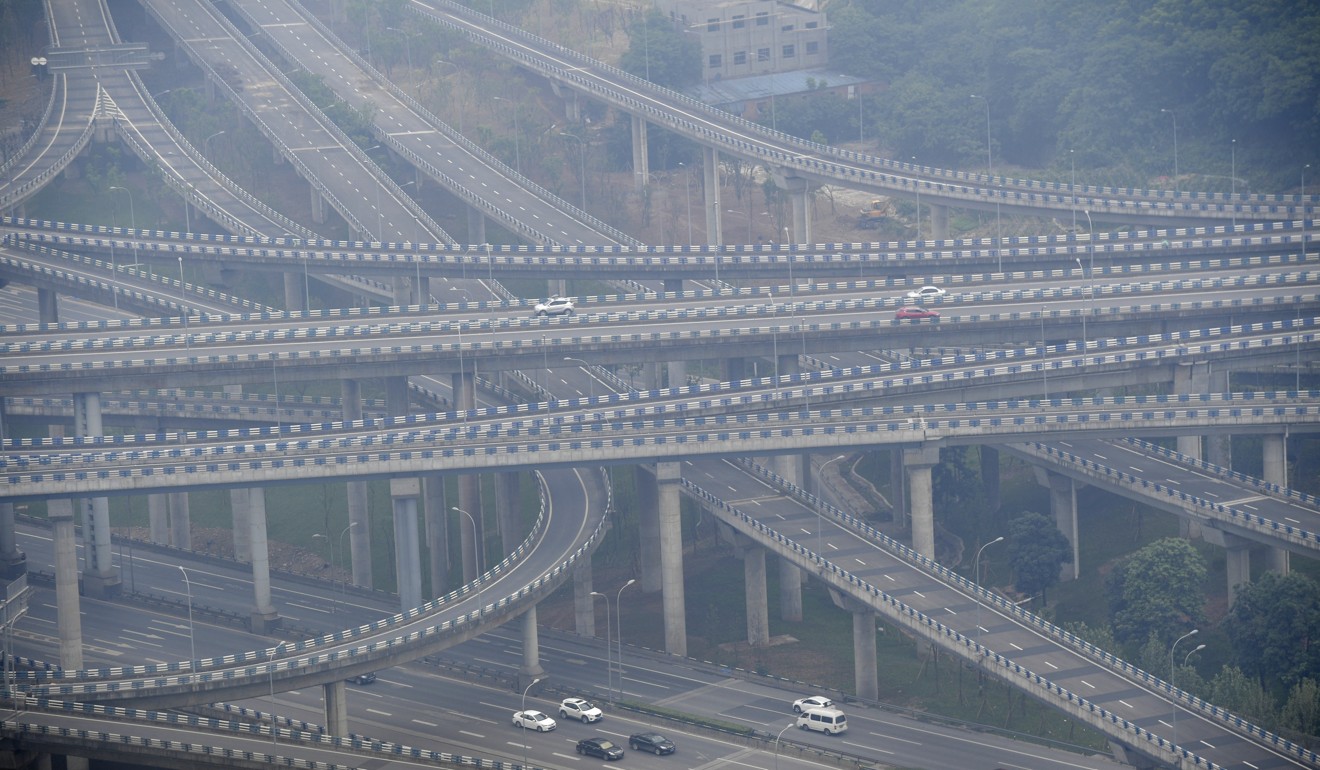 China's airports, which won Blankfein's praise, are even more impressive. Take Terminal 3 of the Beijing international airport, the massive glass and steel structure billed as the world's largest airport building. Designed by the British architect Norman Foster, who also designed Hong Kong's Chek Lap Kok airport, the terminal was completed in less than four years for the Beijing Summer Olympics in 2008, a task some had thought impossible. At the time, it was hailed as the world's most advanced airport building and was designed to handle 50 million passengers a year by 2020. This year, China announced 74 projects to build new airports and develop existing ones by 2020, including an even bigger airport in Beijing, scheduled for operation in 2019 and designed to take 72 million passengers by 2025.
While all this hardware has made Chinese proud and foreign visitors envious, the same cannot be said about the software, in terms of management and services. On that, China has much to learn, even from America whose shabby infrastructure is sneered at by many Chinese.
Take China's airports. They may be the world's most advanced buildings but their management and services are backward. International surveys have consistently put US airports and airlines among the top 20 for punctuality, while China's airlines and airports have monopolised the bottom 10. This is despite China's total volume of airborne passenger traffic being just a third of that in the US.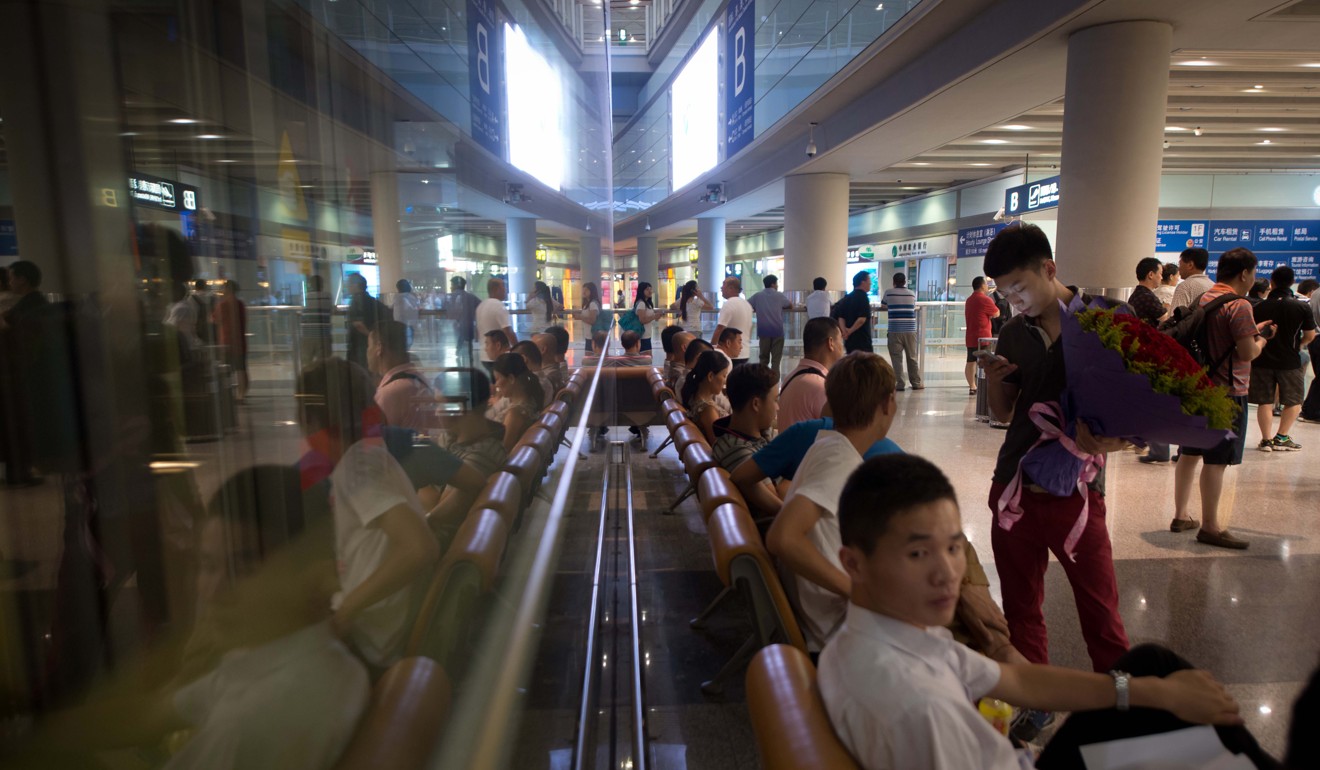 These days, travelling through Terminal 3 is hardly a pleasant experience. The problem is compounded by badly thought out designs and facilities. For one, the canopy covering the light rail train station makes it feels like a sauna in summer and an ice box in winter because of a lack of proper air conditioning.
Even worse is that passport control and security inspection points for departure are no more than five metres apart. Given the massive volume of passengers and elaborate security checks, passengers are often packed like sardines several lines deep. But wriggling through those points is only the start of the nightmare. Lengthy flight delays mean passengers accumulate as much anger and frustration as they do mileage points.
Fights between passengers and the poor airline and airport crews have become increasingly violent as delays run into hours without any convincing explanation. According to official sources, about a quarter of flights on the mainland were delayed last year. The China Administration of Civil Aviation (CAAC) claimed China's overall on-time performance was 76.4 per cent in 2016, a rise of 8.4 percentage points from 2015. But for most passengers, the improvement has hardly been felt.
The worst delays often occur on the busiest route linking Hong Kong, Guangzhou and Shenzhen with Shanghai and Beijing on the eastern seaboard, served by China's most modern airports and biggest airlines. It's now accepted that a flight of no more than three hours between Beijing and Guangzhou or Shenzhen is often delayed by two or three hours, and it is not rare for delays to stretch into 10 hours or more, not counting the hours spent on the congested roads to and from the airports.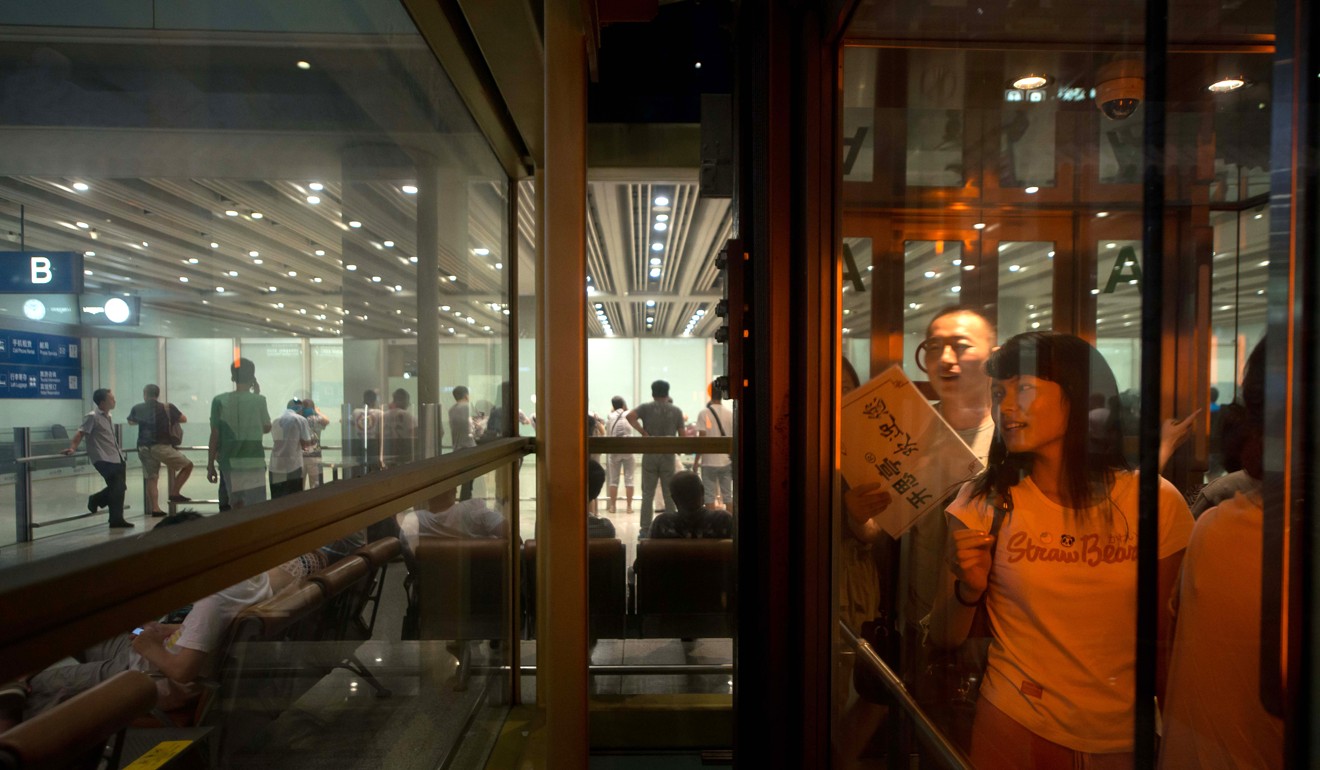 Like the rest of the world, the biggest cause of delays according to the CAAC is the weather, which accounted for 56 per cent of flight delays in 2016, up from 29.5 per cent in 2015. While weather delays are understandable, it has become a convenient excuse for bad management and services. There have been too many instances in which weather has been blamed for massive delays despite it being fine at both ends of the flight.
Rain or snow can wreak havoc. At Terminal 3, any light snow or rain can cause lengthy delays, making one wonder how Tokyo Haneda Airport managed to top the global rankings for on-time performance in 2016, the second year in a row, and how Singapore's Changi airport always outranks Beijing. Tokyo receives much more snow and Singapore much more rain.
Even worse, as passengers are fed up with weather being used as an excuse, the airline and airport crews now like to use three magic words – air traffic controls – to fob off frustrated passengers as nobody has a clue how the system works (though CAAC says air traffic controls accounted for less than 10 per cent of the delays in 2016).
It is well known that the Chinese air forces control more than 70 per cent of air space, creating an impossible situation in which the fast expansion of civil aviation is taking place within limited civilian air space. Although the Chinese government has promised better integration of civil and military aviation, the progress has been minimal, and the whole process has been very much opaque. As China becomes more assertive over the South and East China seas, it has frequently staged large-scale naval and air exercises and scrambled fighter jets to intercept foreign military planes from air bases on the eastern seaboard – over which flight paths often overlap with the busiest air routes.
Last month, on-time performance of Chinese airlines dropped to 72.46 per cent, down 6.3 percentage points year-on-year. CAAC blamed thunderstorms for 50.58 per cent of delays but also said "airborne activities", a euphemism for military activities, accounted for 29.66 per cent of the delays in Xinjiang ( 新疆 ) and the eastern region.
The summer months from June to August are the rainy season in much of the country and the CAAC has warned of more delays ahead. ■
Wang Xiangwei is the former editor-in-chief of the South China Morning Post. He is now based in Beijing as editorial adviser to the paper