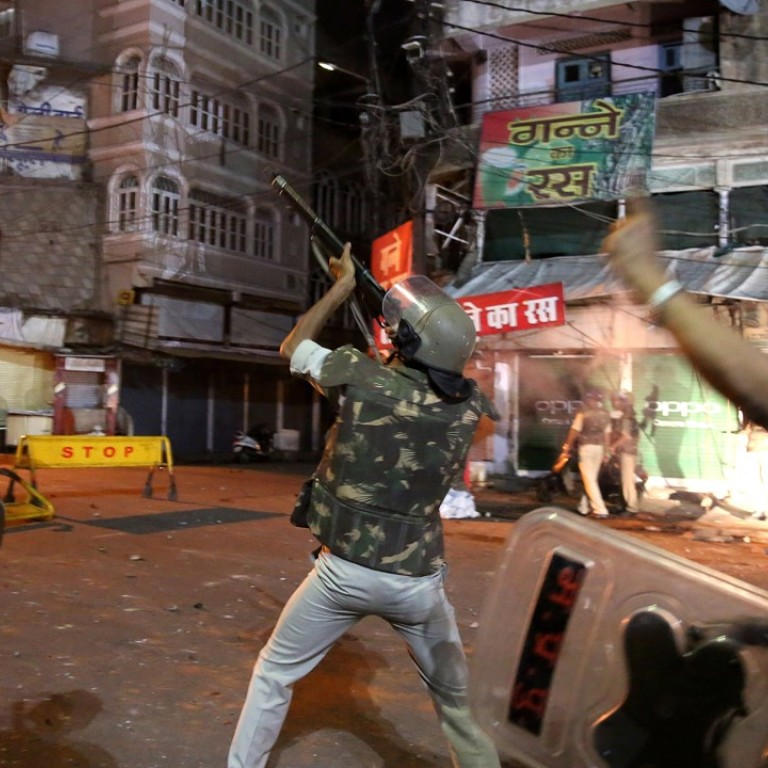 Opinion
Asian Angle
by Aakar Patel
Asian Angle
by Aakar Patel
Modi's theatrics ring hollow to victims of India's anti-Muslim mobs
The prime minister's Bharatiya Janata Party seems intent on shoring up its Hindu support by marginalising 'beef-eating' Muslims, and in effect condoning violence
India's Hindu nationalist government is playing a dangerous game sacrificing the country's minorities to consolidate its vote bank.
The game is played as follows: the central government and the state governments controlled by the Hindu nationalist Bharatiya Janata Party (BJP) stoke hatred of Muslims through laws and rhetoric that target them directly and indirectly.
This happened when the BJP mobilised millions of Indians in a campaign of hatred against an ancient mosque that was pulled down in 1992. Two thousand Indians, mostly Muslims, died in the riots that followed, but it gave the party a successful campaign issue.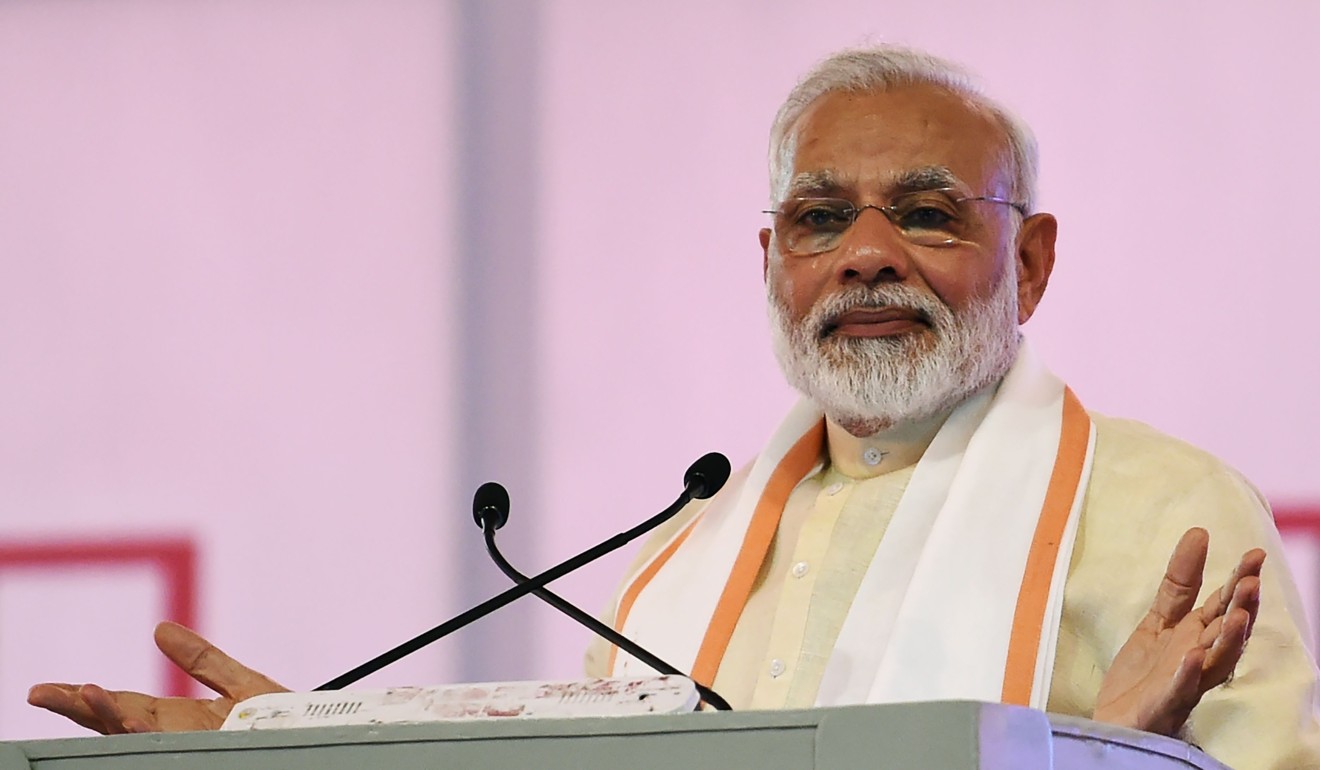 The current government of Prime Minister
Narendra Modi
is using a more banal issue, beef, to achieve similar goals. After the government took power in 2014, its ministers and chief ministers in the provinces began to legislate the banning of cow slaughter, or to tighten existing laws. Cow slaughter is banned in some states; the consumption of beef is not, but nobody really understands the laws, including the police.
The bans have been accompanied by rhetoric that exalts the position of the cow and demonises those that work in the meat industry, who are predominantly Muslims and Dalits, the lowest rung of India's caste hierarchy.
This rhetoric has encouraged mobs across the country to lynch (an awful word which Indians are becoming more familiar with every week) Indian Muslims. This is when the game gets dangerous but politically profitable because of polarisation. Often the state stands by and does nothing. Sometimes, in a cruelty that will shock outsiders but is hardly remarked upon these days in India, the victims are prosecuted.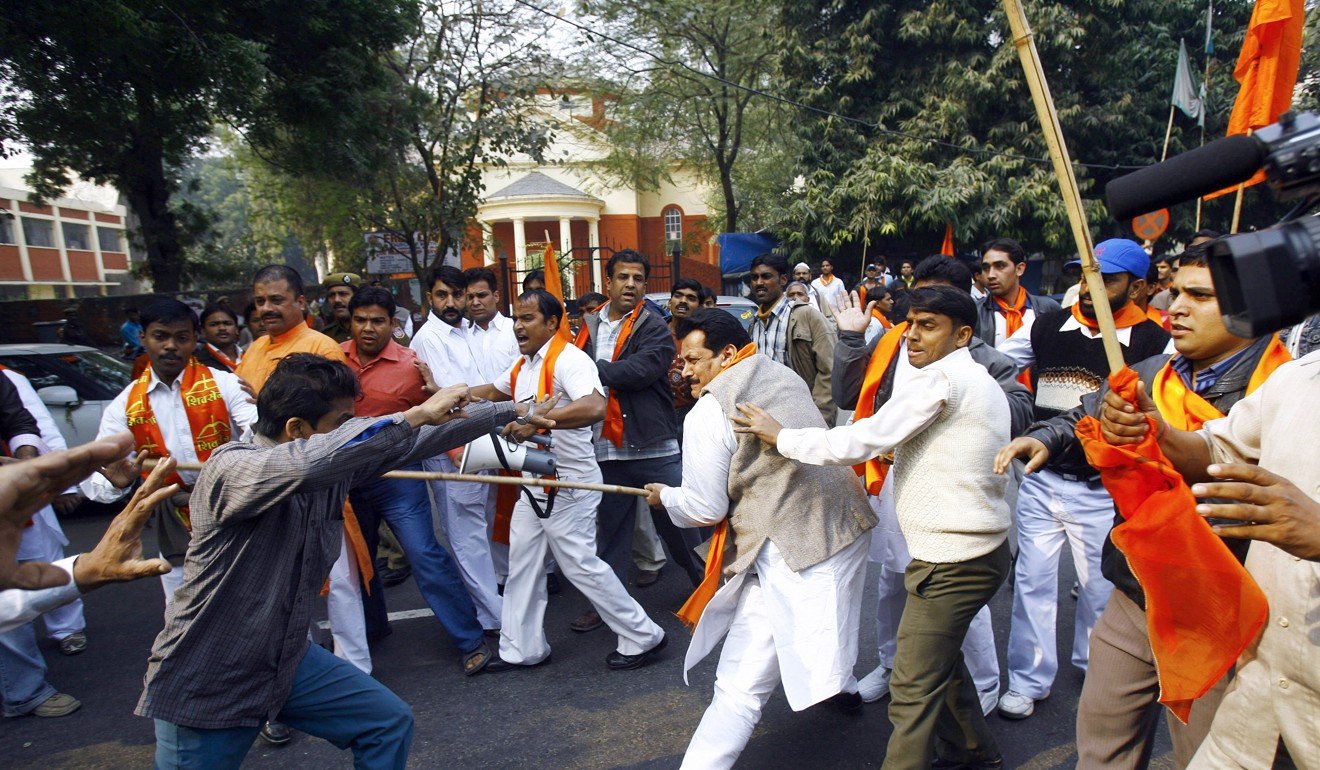 A weak opposition and a media that largely is disinterested in issues that concern poor Muslims and other minorities have not been a sufficient defence against this ongoing onslaught. Every week brings news of fresh violence.
On Tuesday, in the eastern state of Jharkhand, Usman Ansari, a dairy farmer, was beaten up by a mob of about 100 people and part of his house set on fire, reportedly after a dead cow was seen outside his house. Police officials told journalists that the attackers had also thrown stones at them, injuring 50 police personnel. Three days before that, in West Bengal, three Muslim construction workers were beaten to death by a mob that alleged they intended to steal cows.
A day before that, in the northern state of Haryana, 15-year-old Junaid Khan was stabbed to death inside a train, when an argument about seating arrangements turned into an attack based on religious identity. Junaid was called a "beef-eater", and his skull cap thrown away, before he was stabbed. His brother was severely injured in the attack.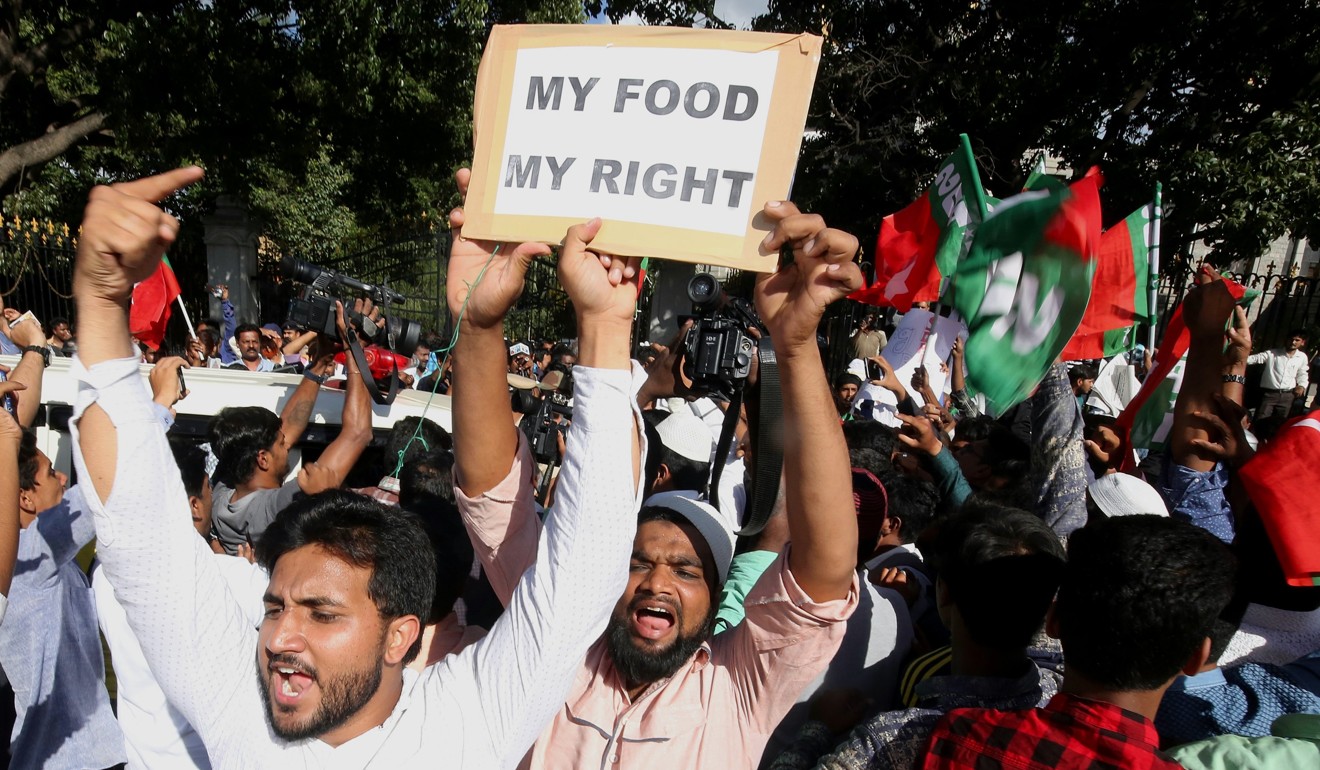 In April, a mob murdered 55-year-old Muslim farmer Pehlu Khan and assaulted four other Muslim men near a highway in Alwar, Rajasthan. The mob falsely accused the men of being cow smugglers. Following the killing, Home Minister of Rajasthan Gulab Chand Kataria justified the lynching in a statement, saying Khan belonged to a family of cow smugglers.
In the western state of Maharashtra, on May 26, two Muslim traders were attacked by a cow vigilante squad. The same month, 65-year-old Ghulam Mohammed was beaten to death in the northern state of Uttar Pradesh, after a Muslim man and a Hindu woman reportedly eloped from the village. The attackers were allegedly members of the Hindu Yuva Vahini, a Hindu nationalist group which has run a campaign against "love jihad", an alleged conspiracy by Muslim men to seduce Hindu women and convert them to Islam. In the state of Assam, on April 30, two Muslim men were murdered, lynched by a mob alleging they were stealing cows.
It is important to know here that this violence is recent and is the direct result of the BJP's anti-beef campaign. A report by the data journalism website Indiaspend.com finds that 97 per cent of the cow vigilante violence in India occurred after the BJP came to power in 2014. More worryingly, it says 2017 will likely be the worst year for this type of violence.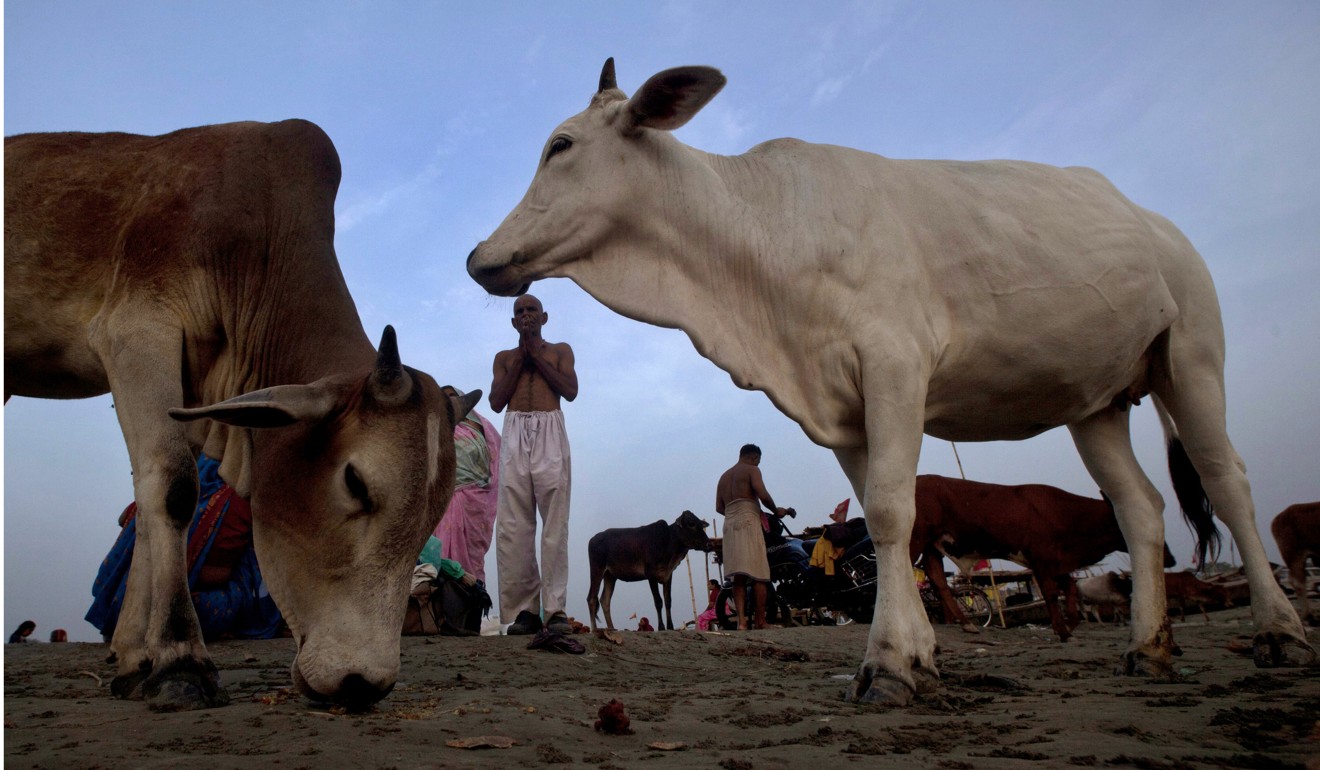 Following rallies across India condemning the lynchings this week, on Thursday Modi said he found the violence unacceptable. However, he has not done the only thing he needs to do to stop the murders: back off from the laws and the rhetoric and punish those who spew it.
In August, under pressure from cow vigilante attacks on Dalits (he likely finds it distasteful to refer to the killings of Muslims), Modi made the bizarre statement that the vigilantes ought to shoot him instead of Dalits. The vigilantes have, of course, continued with their murders. Instead of such meaningless theatrics, Modi could and should do more to end this endless violence that brings shame to India. ■
Aakar Patel is executive director of Amnesty International India. The views expressed here are his own