I was not familiar with the Kannada and English-language journalist Gauri Lankesh's work, unfortunately. But when news broke late on the night of September 5 that she had been shot dead outside her home, it felt familiar. It felt part of a pattern that I had been tracking the past two years. What is that feeling when something you have been talking about turns out as predicted, but there is no joy in being proved right, only a heaviness in your stomach? I felt that.
Less than two weeks after Lankesh's murder, on September 19, a television reporter called Shantanu Bhowmik was beaten to death in the state of Tripura while he covered a clash between the police and political outfit representing indigenous peoples. For the past two years, India has ranked among the countries with the highest number of journalist deaths. In 2016, the International Federation of Journalists listed India as the eighth most dangerous country for journalists, with five murders. In 2015, Reporters Sans Frontieres listed India as the sixth deadliest country with nine journalists killed.
In its 2016 Global Impunity Index, the Committee to Protect Journalists (CPJ) observed that India had not solved a single journalist's murder over the past decade. Most of these journalists were independent reporters in small towns, and had been shot dead near their home, like Lankesh. The murder of Jagendra Singh in the summer of 2015 had been especially brutal – he had been set on fire, allegedly by the local police, at his home.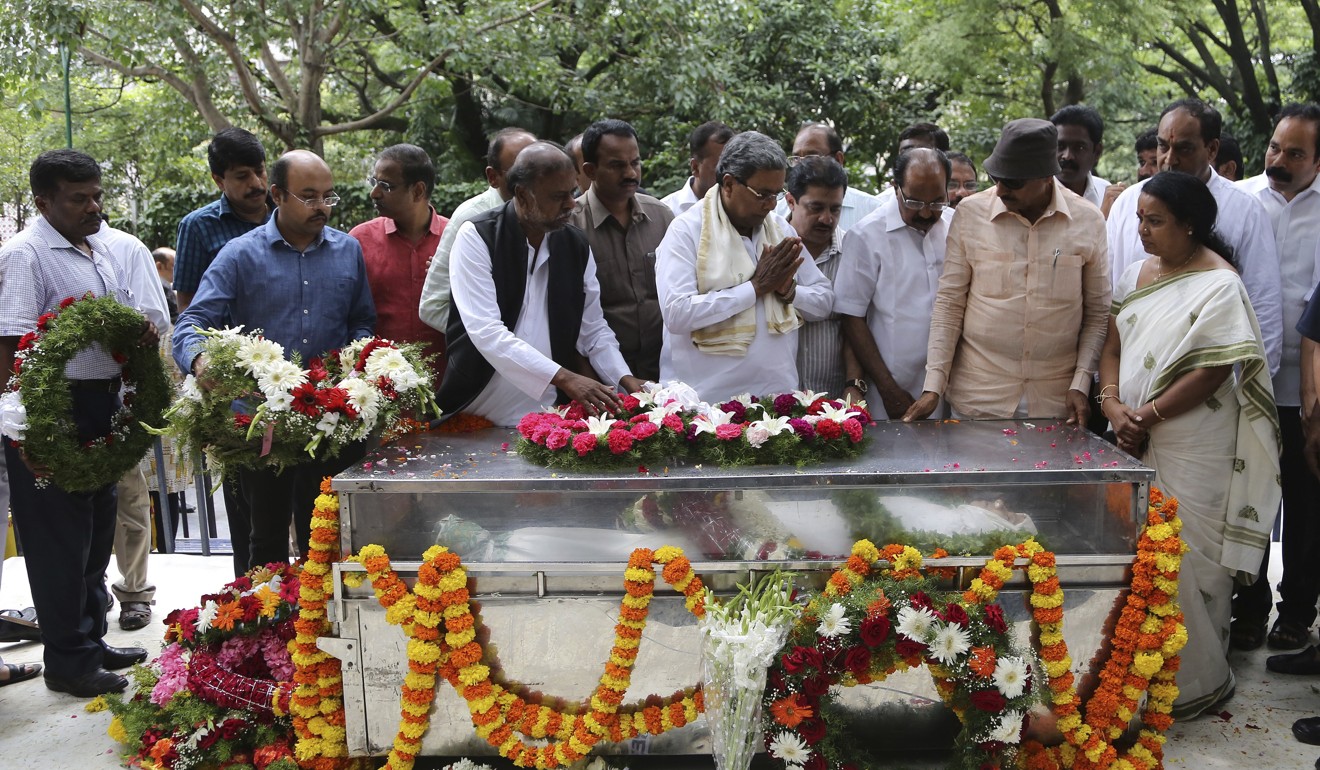 I had been keeping track of these murders, perhaps because I am an independent reporter myself. Earlier this year, I spent several months investigating the collapse of a bridge that killed 26 people in Kolkata. The state administration shut down channels of communication. It took weeks of waiting and some sheer luck to access some materials via the Right to Information Act. When the story was published, I felt relieved for the delay. I was leaving for Germany within a few days for a fellowship. I was wary of every phone call from an unknown number. Earlier this year, a journalist called Sandhya Ravishankar, also independent, had received threats for her superb investigation on illegal sand mining.
Not everyone shared my unease. One afternoon this summer, I had a revealing conversation with my cohort of Indian journalists in Germany. "But you didn't receive any threatening phone calls!" a couple of colleagues said. "And India has such a large population that we are bound to be on the top 10 list of everything." In other words, if we consider the ratio of deaths to the population, the picture is not alarming.
This carries a grain of logic if you consider only the murder of journalists as an index. What's going on in India, though, is the murder of journalism. The attacks are relentless – an editor fired here, a legal notice there, a TV show cancelled abruptly, a blackout of a TV channel. The majority of legacy media outlets, owned by corporate entities, have aligned themselves to toe the government line. Following Prime Minister Modi's election, in July 2014, the country's richest man, Mukesh Ambani, bought Network 18 – a company with 27 news channels and the country's third-largest publicly listed media group. A number of media outlets replaced "inconvenient" editors.
It was curious that my contemporaries did not see this. Could it be that when a regime attacks you mercilessly, you feel shame about falling in line? Guilt?
Within a couple of weeks after this disquieting conversation, news broke on June 5 that the founders of the influential news organisation New Delhi Television (NDTV) had been raided by the government. Although the move was directed against the founders, it was seen as a direct threat to NDTV, a channel viewed as more critical of the Modi-led government than its TV contemporaries. On September 21, it was reported that Ajay Singh, chairman of Indian private airline Spicejet, had bought a controlling stake in NDTV. Singh was a part of Prime Minister Modi's campaign team in his 2014 election.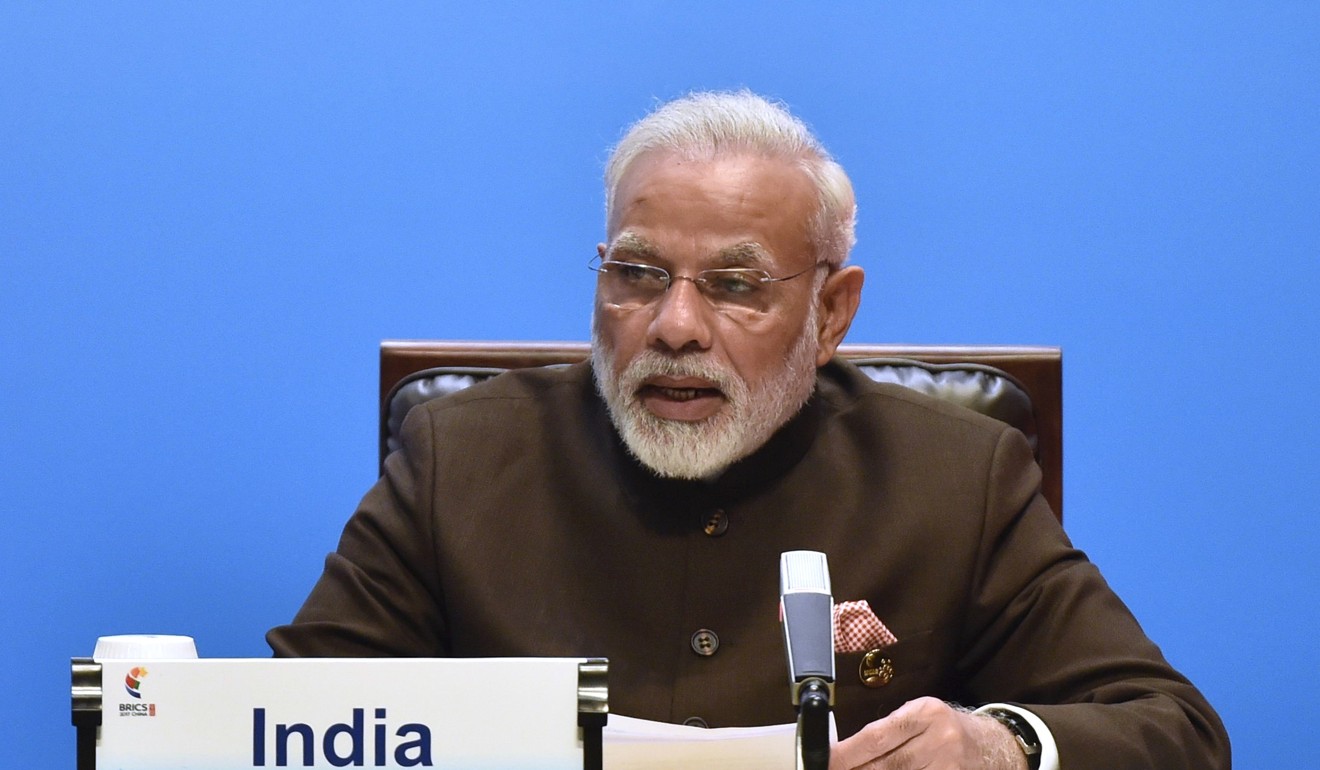 Later in June, an independent reporter was beaten up in New Delhi on the grounds that he was Muslim and propagating a Pakistani agenda. In July, a prominent investigative journalist who edited the respected journal The Economic and Political Weekly was removed after a legal notice served by the Adani Group, known to be close to Prime Minister Narendra Modi. A daily television show moderated by the journalist Nikhil Wagle, perceived to be critical of the government, was cancelled abruptly despite high viewership ratings.
The most egregious attacks have been directed against independent journalists, particularly those in smaller towns. In February 2016, Malini Subramaniam was forced to leave Jagdalpur by the local police and a vigilante group in the state of Chhattisgarh. The mineral-rich area is the site of a conflict between the state and left-wing militants called Naxalites. Subramaniam has reported consistently on human rights violations by state forces in the area. Chhattisgarh is ruled by Modi's party, the BJP.
In an email, she wrote: "It was a huge set back. My daughter had to be taken away from school without appearing for her final exams for Class VIII. We left behind a running home. More traumatising was leaving behind my domestic worker, whom the police had kept in custody and released only after I left the town."
In August 2016, a FIR was filed against independent journalist Neha Dixit, and the editor and publisher of Outlook magazine after they published an investigative story titled "Operation Babylift". In this meticulously reported story, Dixit detailed how 31 tribal girls were trafficked in the guise of education by the Hindu right-wing organisation, the Rashtriya Swayamsevak Sangh. The RSS is the ideological parent of the BJP. Soon after, the editor of the magazine was sacked.
To be fair, press freedom has never been robust in India, and Modi's government alone is not responsible for this state of affairs. According to the World Press Freedom Index of Reporters Sans Frontieres, India slipped 17 places in 2010 from rank 105 to 122 among 178 countries. By 2011-12, we fell further to 131st place out of 179 countries. The reasons for the decline were censorship in Kashmir, and a policy that proposed severe restrictions on internet freedom. Until 2014, India was under a Congress-led government.
This Congress government, however, also passed the Right to Information (RTI) Act, giving every Indian citizen the right to ask questions of the state. That regime sought to gag the press, this government seeks to change the business of journalism itself into public relations. Journalists who criticise the government are labelled "anti-national" and subjected to personal attacks. Even the dead are not spared. Within minutes of Gauri Lankesh's murder, a number of social media users who identify themselves as supporters of the right-wing, wrote that she was a communist and deserved to be murdered. One user wrote that a bitch had died a dog's death, and later deleted his tweet. Several Twitter handles celebrating her death are followed by Prime Minister Modi.
But Lankesh has also received loving tributes across the media, police honours at her funeral and memorial meetings and marches across several cities. Her death dominated headlines in the mainstream media for days after. Something seems to have shifted – the responses to journalist deaths over the past two years did not receive sustained coverage like this. The newspapers reported the killings dutifully, without this palpable alarm. It makes me think back to that conversation this summer. Perhaps they, too, had viewed it like my colleagues – that in a large country like India, there will be some journalist deaths?