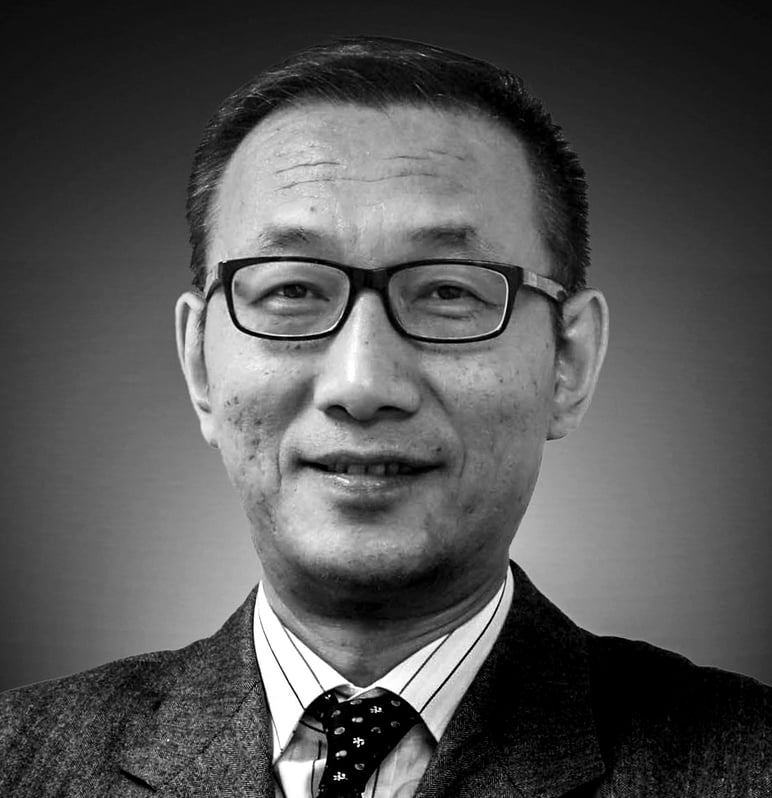 SCMP Columnist
China Briefing
by Wang Xiangwei
China Briefing
by Wang Xiangwei
Analysis: what China's leadership reshuffle means for Xi Jinping's New Era
Reorganising the Politburo Standing Committee offers a final test of the Chinese president's power – and signals his intentions for years to come
The era of
President
Xi Jinping
has begun. As he strode to the podium of the Great Hall of the People and delivered his extraordinarily long speech at the opening of the
Communist Party's 19th congress
on Wednesday, Xi laid out an ambitious vision not only for his upcoming second term of five years, but more importantly for the next 30 years. China would become "a great modern socialist country" by the middle of the 21 century, Xi said to the applause of about 2,300 party delegates for the one-week meeting.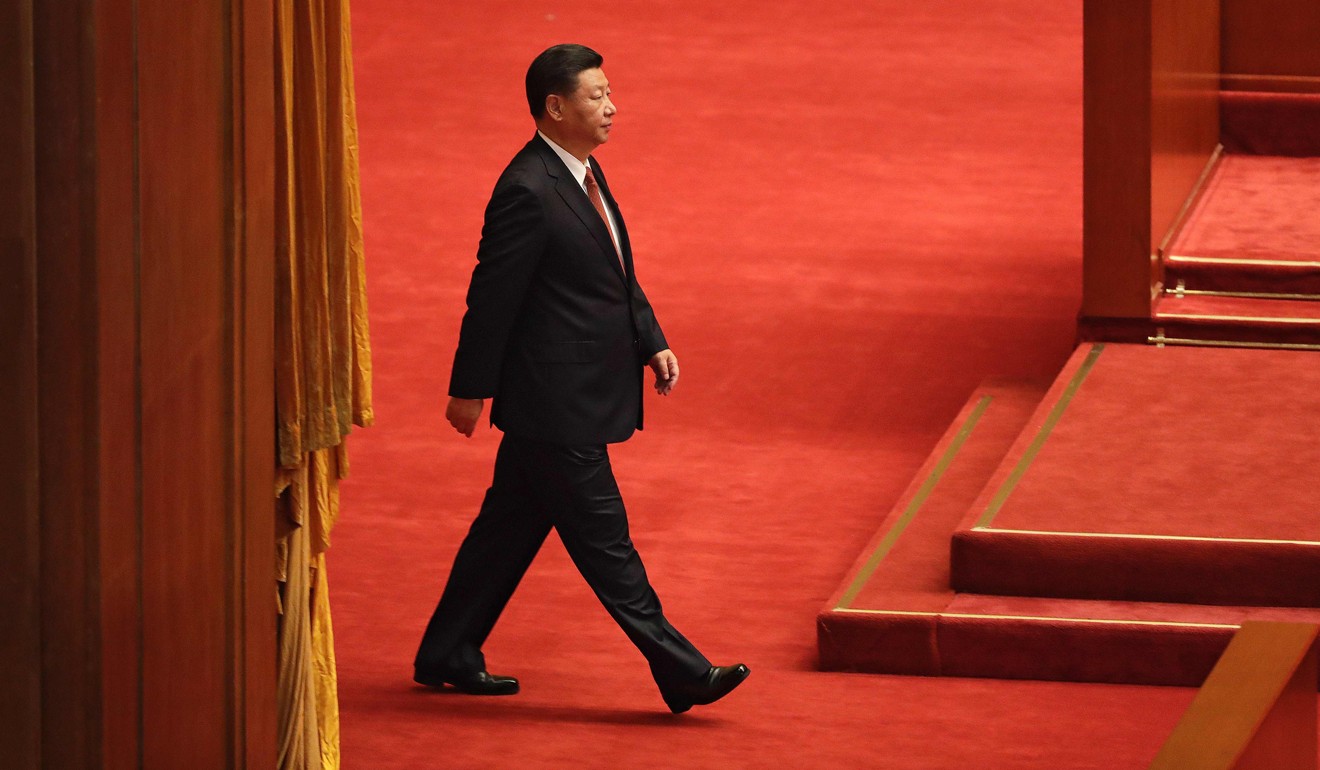 Xi made no bones about his own leadership role and his own place in the annals of party history as he declared China had entered a new era and the party had embarked on a new journey that would propel it to the centre-stage of the world, thus living up to his call to fulfil the Chinese dream of national rejuvenation.
While his marathon speech of
three hours and nearly 30 minutes
touched on almost everything – from politics to economics to Hong Kong and Taiwan to foreign relations – it boiled down to this fundamental conclusion: as the party tightens its grip on "everything", it will also do whatever it can to fulfil the Chinese people's aspirations for a better life in exchange for the legitimacy to maintain authoritarian rule at home.
WATCH: Marathon Xi Jinping speech
Internationally, Xi clearly intends to promote China's ways of developing its economy with authoritarian rule and without espousing Western values – a model known as 'socialism with Chinese characteristics' – as a model for other countries to follow.
"It offers a new option for other countries and nations who want to speed up their development while preserving their independence," he said.
A Xinhua commentary went further, exclaiming that Xi's speech signalled that "the 21st century is likely to see capitalism lose its appeal while the socialist movement, led by China, rapidly catches up".
On a different note, Xi's marathon speech, which would have tested the physical fitness of any 64-year-old, should also help put to rest any lingering concerns about his health since he came to power in 2012.
As expected, Xi's grand vision and rationale expounded in the speech will be written into the party's constitution when the congress closes on Tuesday. Already, following Xi's speech, other Chinese leaders have started to heap praise on the new body of political theory that will bear his name – "Xi Jinping Thought on Socialism with Chinese Characteristics for a New Era".
This will put Xi on par with Mao Zedong, who was still in power when thoughts bearing his name were enshrined in the party constitution.
WATCH: Inside the Great Hall of the People
For a top Chinese leader who enjoys sweeping power, Xi needs to pursue three goals: to have his thoughts enshrined as guiding theories in the party constitution, exercise absolute control of the armed forces, and appoint his own supporters to fill the 25-member Politburo and its smaller seven-member standing committee (the highest governing council for the party and country).
Having effectively achieved the first two goals, the final test will come on Wednesday morning when Xi is expected to lead the other six members of the Politburo Standing Committee onto a stage in the Great Hall of the People to meet the press.
Many overseas media and analysts see the new composition of the committee as the ultimate test of Xi's power and an indicator of his intentions regarding whether he plans to hold on to power longer than expected.
As exclusively reported by the South China Morning Post over the past few days, the new leadership line-up will most likely be this: Xi Jinping, Li Keqiang, Li Zhanshu, Han Zheng, Wang Huning, Zhao Leji, and Wang Yang. If this list proves accurate and the political rankings of the line-up mimic the current composition of the committee, it will certainly run contrary to the predictions of many overseas analysts. It will also send multiple interesting signals regarding Xi's governance style for the years to come.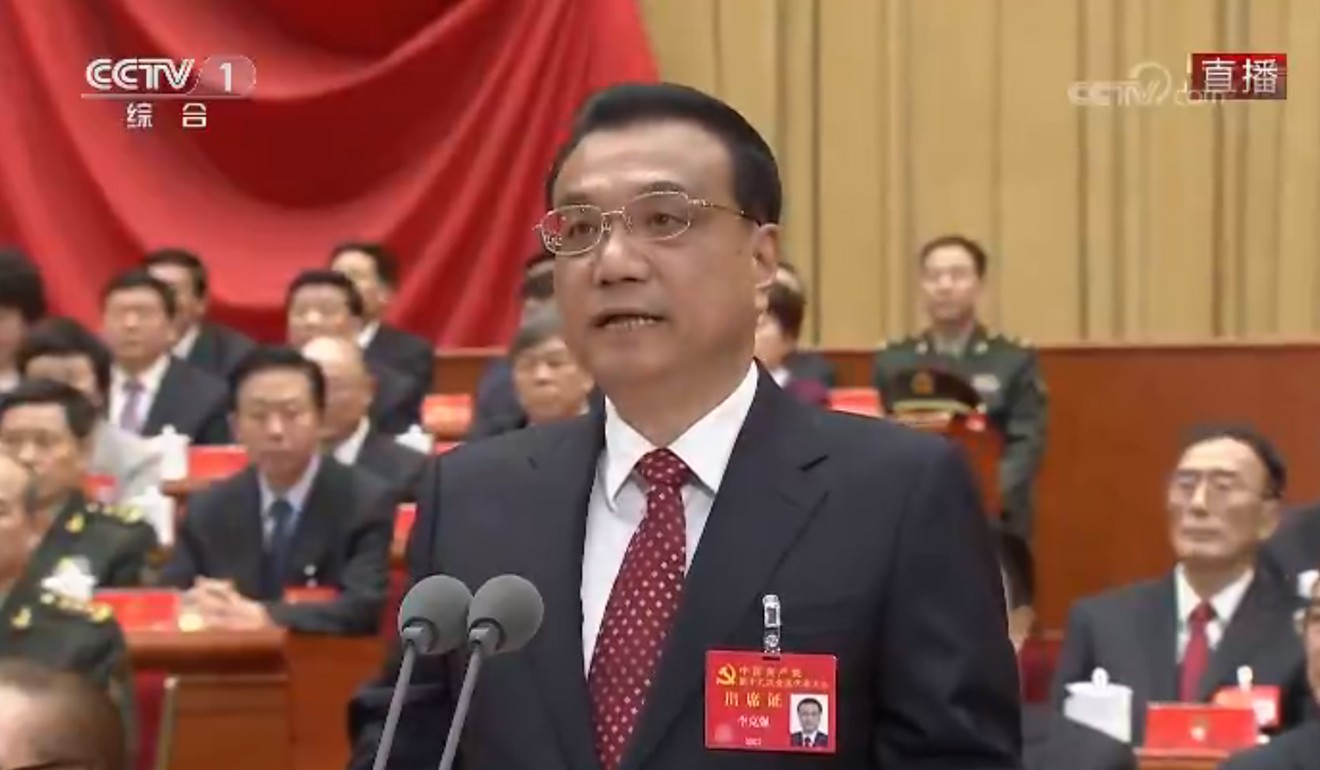 As previously argued in this column
, Xi appears to have opted for political continuity and stability when deciding the leadership line-up, despite his ascendancy in power. The composition of the new line-up also reflects his considerations of interests from other party factions, including the Shanghai faction headed by Jiang Zemin and the Communist Youth League headed by Hu Jintao, Xi's two predecessors.
Contrary to speculation, Li Keqiang, hailing from the Communist Youth League, will remain as premier for the next five years with his political ranking unchanged at No 2 in the party hierarchy.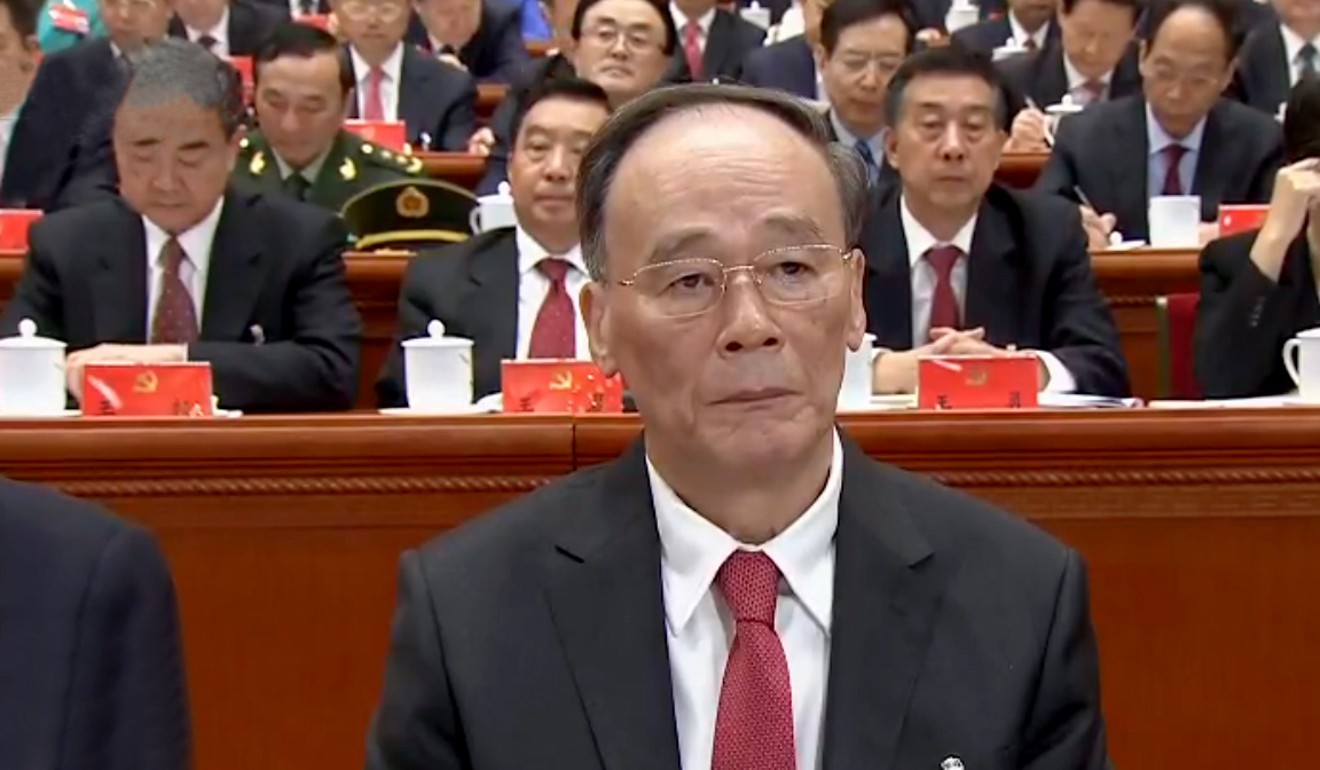 Wang Qishan, Xi's trusted ally in charge of the anti-corruption campaign, will step down from the committee because he has reached the retirement age. Chen Miner, Xi's protégé, will not make it into the committee. This signals that Xi has closely followed the rules regarding age limits and seniority when considering candidates for the top posts, again contrary to speculation he would break rules to his advantage.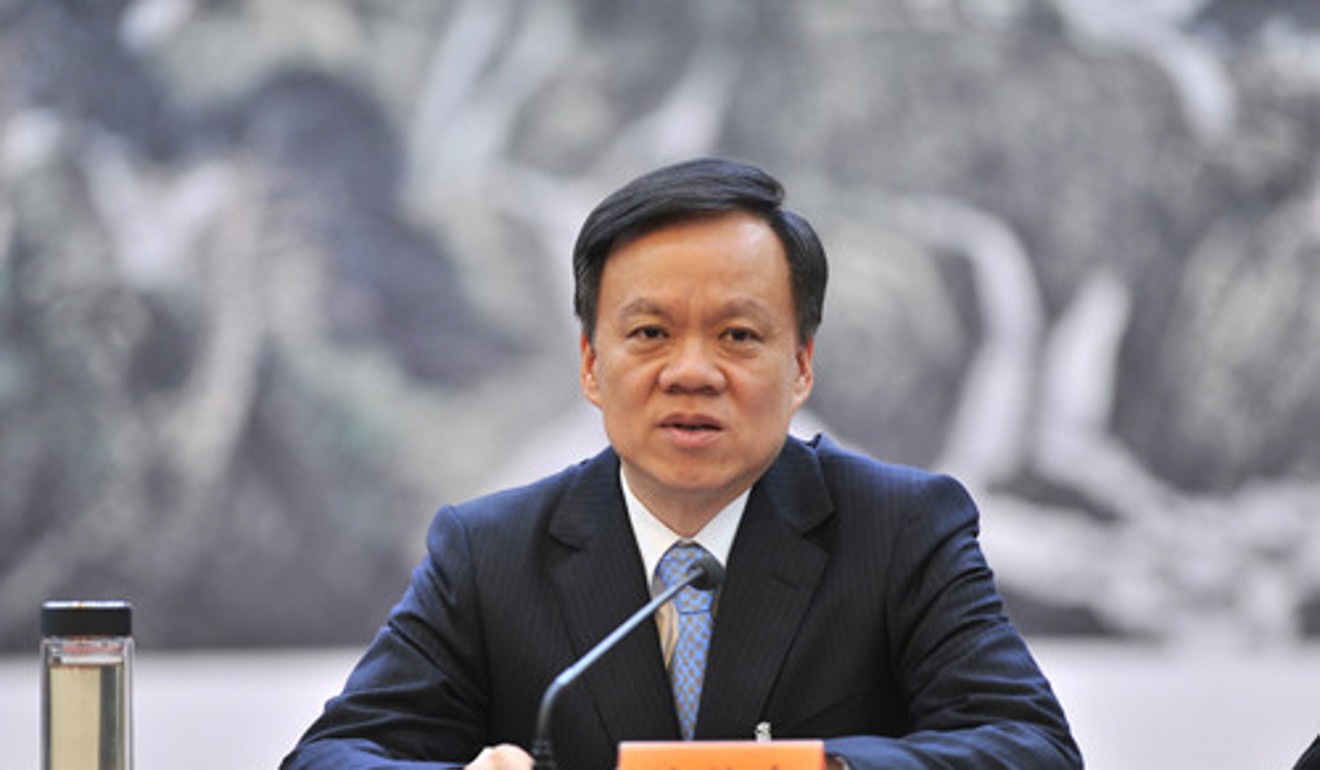 Li Zhanshu, one of Xi's most trusted lieutenants, is most likely to become the chairman of the National People's Congress. This should come as a surprise as he was long rumoured to head the anti-graft watchdog after Wang's retirement.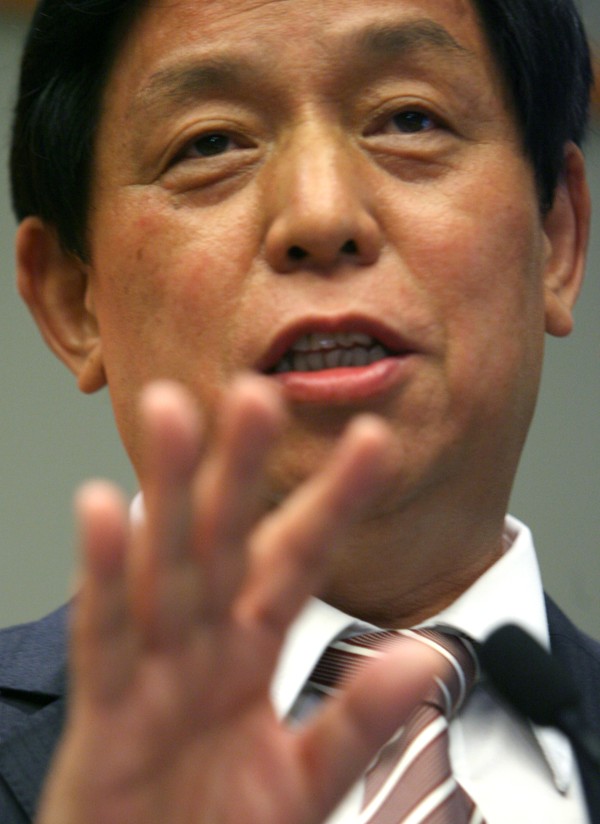 The elevation of Han Zheng, the party secretary of Shanghai, Jiang's power base, is widely expected. There had been suggestions he could become the executive vice-premier, but taking over the helm of the Chinese People's Political Consultative Conference – the fourth ranked job in the party hierarchy – should give him more status and prestige.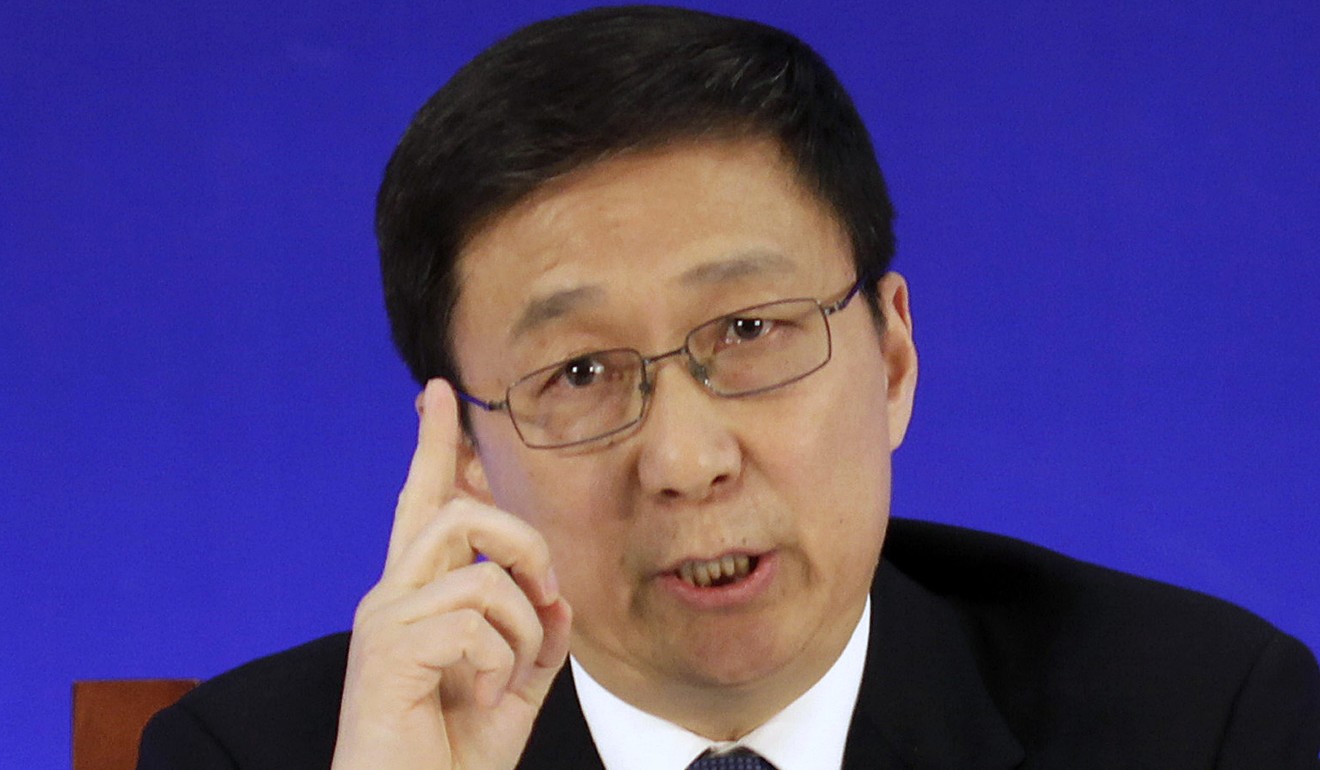 The induction of Wang Huning, a trusted party theoretician who has advised three presidents from Jiang to Hu and now Xi on building their political thoughts, will also be a surprise to some analysts who widely believe the party prefers its top committee leaders to have prior hands-on experience managing one or two provinces as party chief. But there was an exception back in 2002 when Wen Jiabao was named on the committee and later became the premier despite having no experience of managing any province.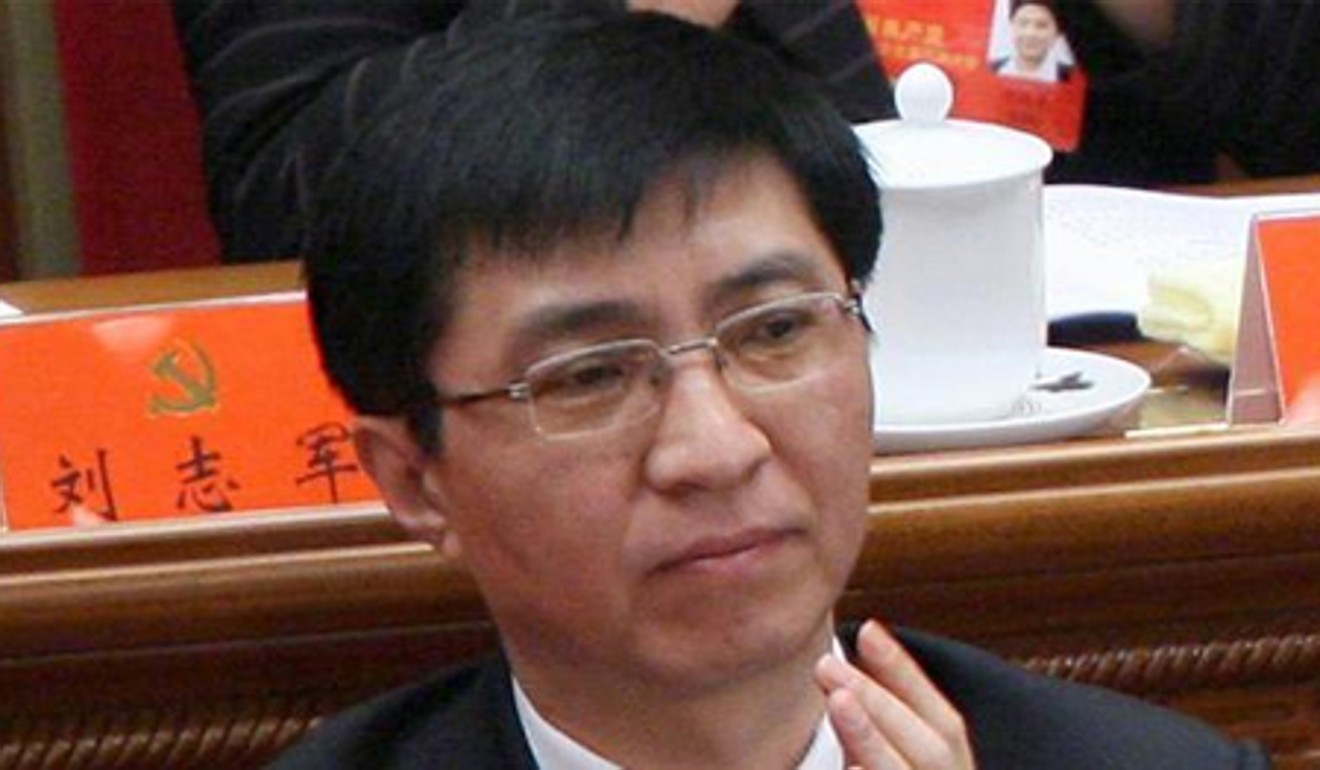 Zhao Leji taking over the anti-graft watchdog may also seem surprising at first glance, but a closer look indicates good rationale behind the appointment. Over the past five years, Zhao has been in charge of the party's powerful Organisation Department, responsible for managing the careers of millions of party officials. As China's anti-corruption campaign is aimed at rooting out official corruption, his experience should come in handy in his new job.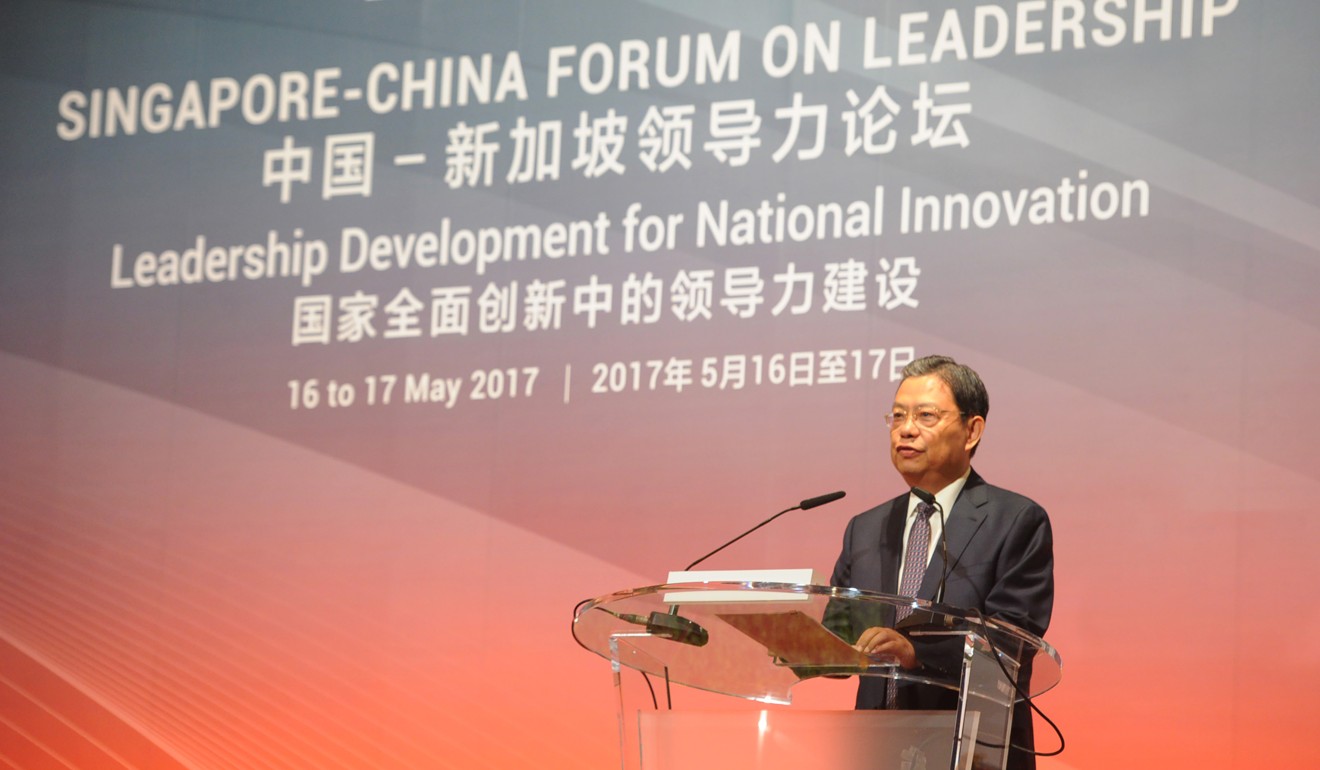 Last but not least, the elevation of Wang Yang to the position of executive vice-premier, is expected. Wang, who worked his way up in the Communist Youth League, proved his skills in managing complex economic matters while party chief of Chongqing and of Guangdong, and in his current role as a vice-premier in charge of agriculture and foreign trade. Over the past five years, as the official in charge of the poverty alleviation campaign, one of Xi's top priorities, Wang has also proved his loyalty. As China's point man on dealing with Washington over economic and trade matters, Wang's elevation should be welcomed by foreign investors.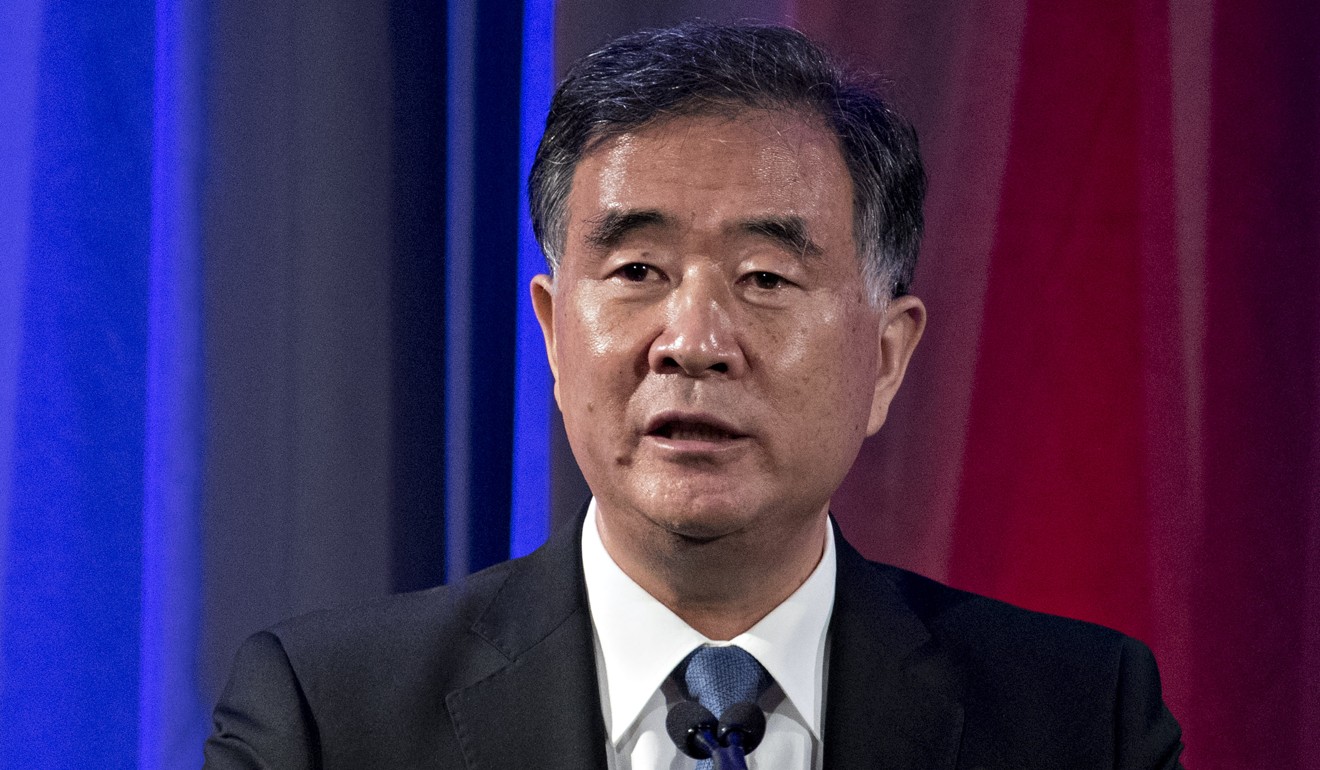 The likelihood that both Hu Chunhua and Chen Miner have failed to make it to the Politburo Standing Committee should come as a bigger surprise to many observers, but not readers of this column.
As previously written in this column, Xi's decision in July to topple Sun Zhengcai, former party chief of Chongqing and a Politburo member, was clearly intended as a signal that he no longer recognised the previous successor arrangements. Sun and Hu, both of them born in the 1960s, were picked by Jiang and Hu to be groomed as potential successors to Xi and Li Keqiang.
Moreover, elevating Chen onto the standing committee would mean he would have to jump two rungs from his current political position as a mere member of the Central Committee, which would run contrary to the seniority based system and risk a backlash from inside the party.
Now, with Chen set to join the bigger Politburo and Hu remaining as a Politburo member, the compromise will be better received by all party factions.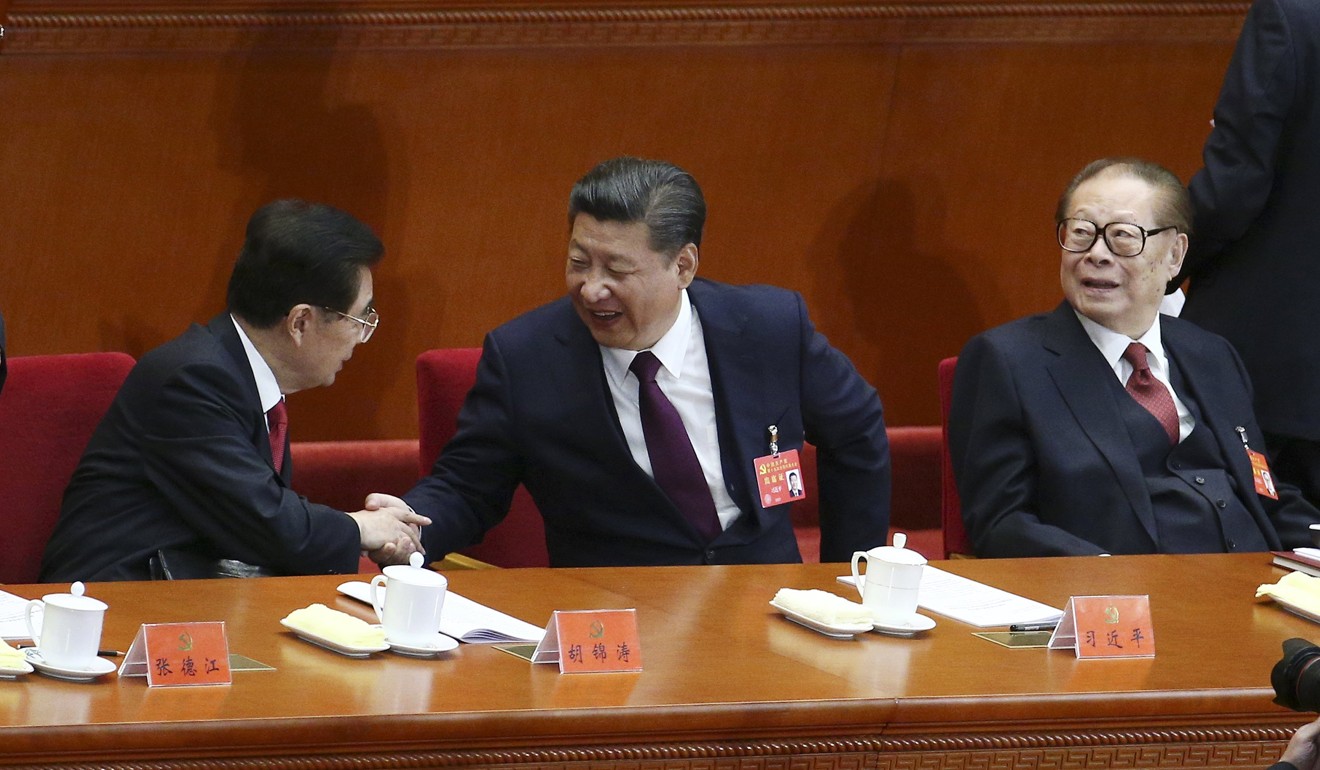 Of course, the new line-up without a potential successor in sight might trigger more speculation about whether Xi will hold on to power beyond his second term. But the arrangement might also signal a new approach by Xi over the successor issue – namely, potential candidates will have to prove themselves at the Politburo level before getting an opportunity to rise to the next level.
Either way, such a leadership line-up will help entrench Xi's position as China's next paramount leader, something underlined by the fact that Jiang, Hu and the rest of the retired Politburo Standing Committee members all braved the cold weather to lend their appearance and applaud Xi's speech at the opening ceremony. ■
Wang Xiangwei is the former editor-in-chief of the South China Morning Post. He is now based in Beijing as editorial adviser to the paper