It is an instantly recognisable symbol of India. When filmmakers want to show they are shooting in London, they use Big Ben. In Paris, it is the Eiffel Tower. In Rome, it is the Colosseum.
And when they want a symbol of India, it is always the Taj Mahal.
Of course, the Taj is more than just a monument that symbolises India. It is also one of the wonders of the medieval world, an architectural marvel of extraordinary beauty.
It was built by the Mughal Emperor Shah Jahan as a mausoleum to his beloved wife Mumtaz Mahal, an elaborate tribute to their great love story. More recently, it has become a symbol of the search and the loss of love.
When Prince Charles first came here, he was looking for a bride and posed enthusiastically on a bench in front of the Taj. But by the time he returned to India with his wife Diana, he had already found and lost love. Charles and Diana were no longer on speaking terms, so the princess went to Agra alone, posed forlornly on the same bench and photographers sent that picture around the world.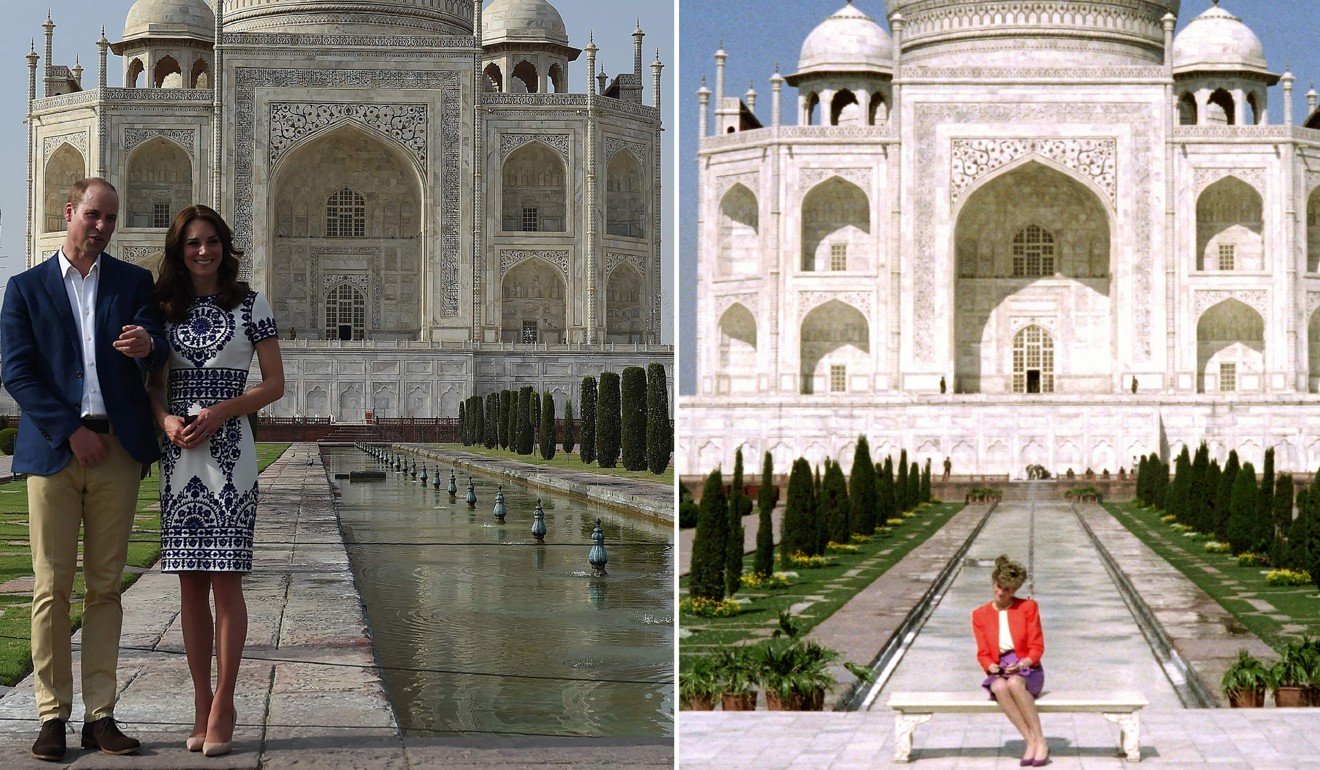 You would think India would be truly proud of the Taj Mahal, and yes, the vast majority of Indians are. But an influential section sees it only as a monument to oppression.
It began earlier this month when the state government of Uttar Pradesh, where the Taj is located, released a guide to tourist attractions in the state and pointedly left out the Taj.
This could have been an oversight. But chatter on social media soon revealed the real agenda.
Uttar Pradesh, like the federal government in New Delhi, is run by the Hindu nationalist Bharatiya Janata Party (BJP), and the state's Chief Minister Yogi Adityanath is known for his hardline political Hinduism.
Yogi's supporters suggested his government saw no need to honour a structure built by Muslim invaders when there were lots of other lovely places created by Hindus in Uttar Pradesh.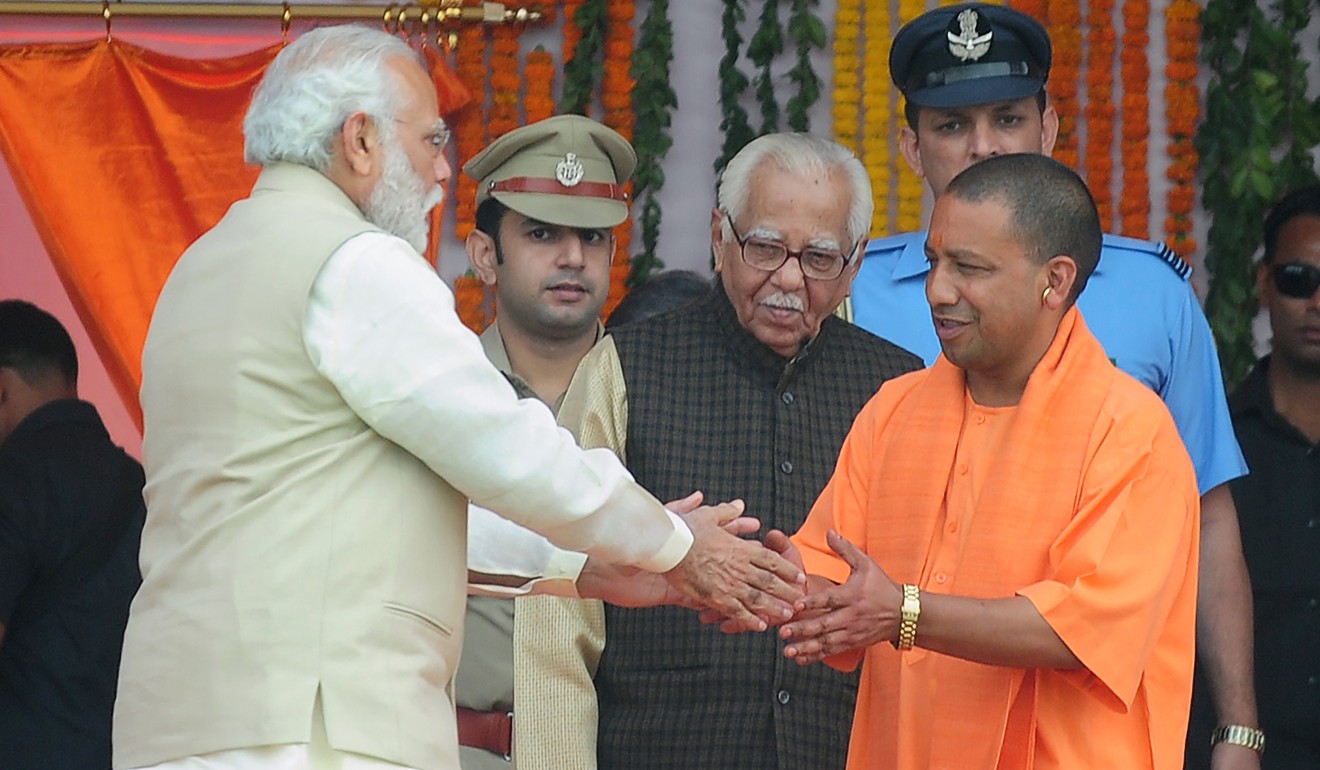 BJP legislator, Sangeet Som, said the Taj deserved no state funds because the Mughal Emperor Shah Jahan had wanted to destroy Hindus.
"It is unfortunate if we have such people in our history. I can guarantee that history will be changed. The Uttar Pradesh government is trying to bring history back to the right track," he said.
Som is a controversial figure who has previously faced charges of inciting sectarian hatred, but he continues to be a legislator in the ruling party. As such, his remarks – despite how bizarre and offensive they may sound – were welcomed by a vast section of the hardcore Hindu vote bank, which the BJP has tapped into.
In a sense, Som was only restating the Hindu right-wing's agenda: India is a Hindu country and Muslims, including the Mughuls, were invaders who oppressed Hindus. Now that Hindu nationalists are in charge, it is time to show Muslims their place in the new order.
Som's view, however, was not as extreme as that of the late PN Oak, a popular writer known for his historical revisionism and highly regarded within Hindu political circles.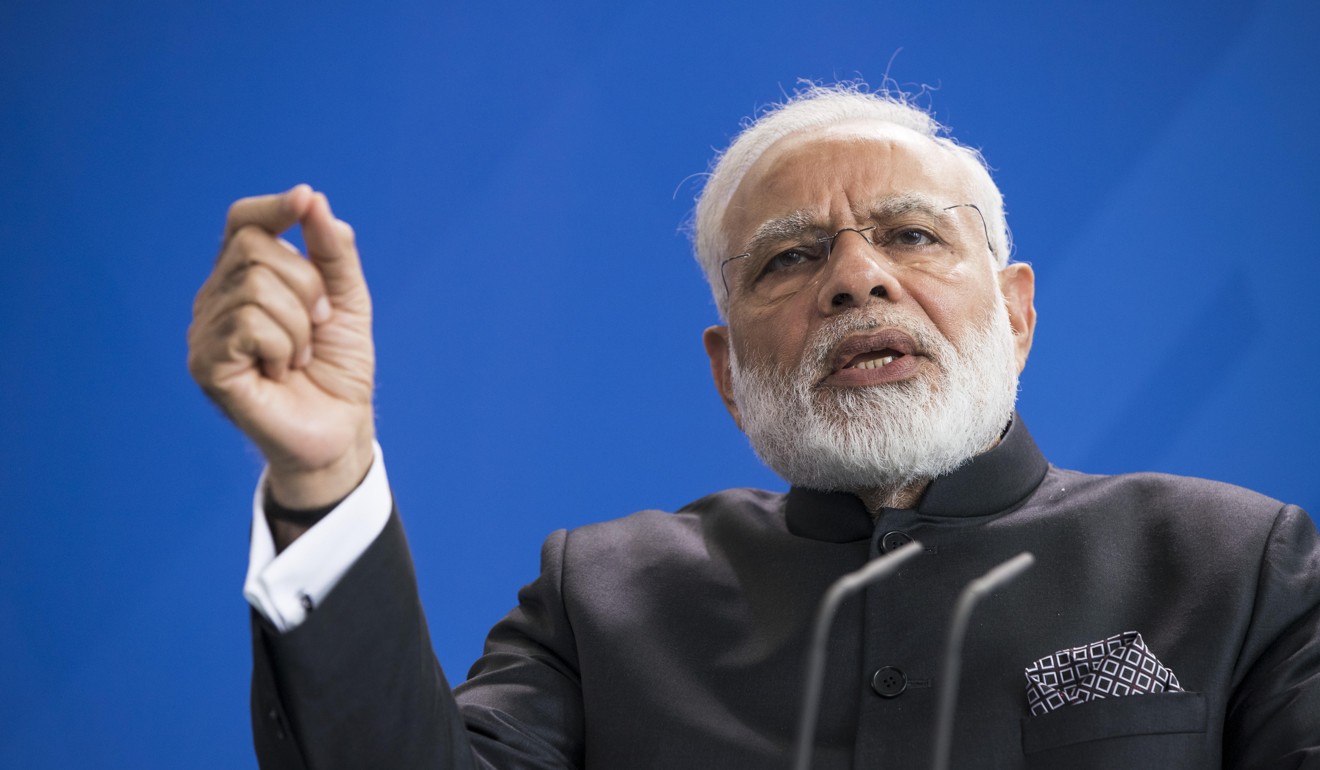 One of Oak's theories was that the Taj was a Hindu palace that the evil Mughals converted into a place of their own, with Hindu artefacts still hidden in the structure's sealed basement.
Though Oak died in 1997, his views still surface, most recently in petitions filed to the courts requesting inquiries into the Taj's so-called Hindu origins.
As international attention focused on the controversy, India's government began to backtrack. The BJP distanced itself from Som's comments, but did not condemn them, and Yogi said the Taj had been built with the blood and sweat of Indians – a comment open to interpretation because it is often suggested that Hindus were forced by the Mughal Emperor to build the Taj.
Finally, even Prime Minister Narendra Modi intervened. Without mentioning Som or the Taj, he said: "Nations cannot develop if they don't take pride in their history or culture. If they don't, they are sure to lose their identity."
Once again, these remarks were open to interpretation. Modi said all this while dedicating an institute of Ayurveda (ancient Indian medicine). So did he mean India's ayurvedic heritage? Or did he mean the Taj?
Even five years ago, most Indians would have scoffed in disbelief had they been told the Taj would be disowned by the country's leading politicians.
That nobody is laughing now tells us something about how much and how quickly India is changing. ■
A former editor, Vir Sanghvi is a columnist and TV presenter