Just days after President Xi Jinping emerged as a much more powerful leader from the Communist Party's 19th congress last month, US president Donald Trump commented on Xi's ascendancy to power in a television interview and observed "some people might call him king of China".
So it is interesting to see that after landing in Beijing on Wednesday, Trump and his entourage were whisked straight to the sprawling Forbidden City complex where Xi and his wife Peng Liyuan were waiting. There they were given a special royal welcome including an afternoon tea and a Peking Opera performance, the favourite pastimes of the imperial families of the feudal dynasties. It ended with a dinner inside the Forbidden City, the first time that a visiting US president has been given the honour.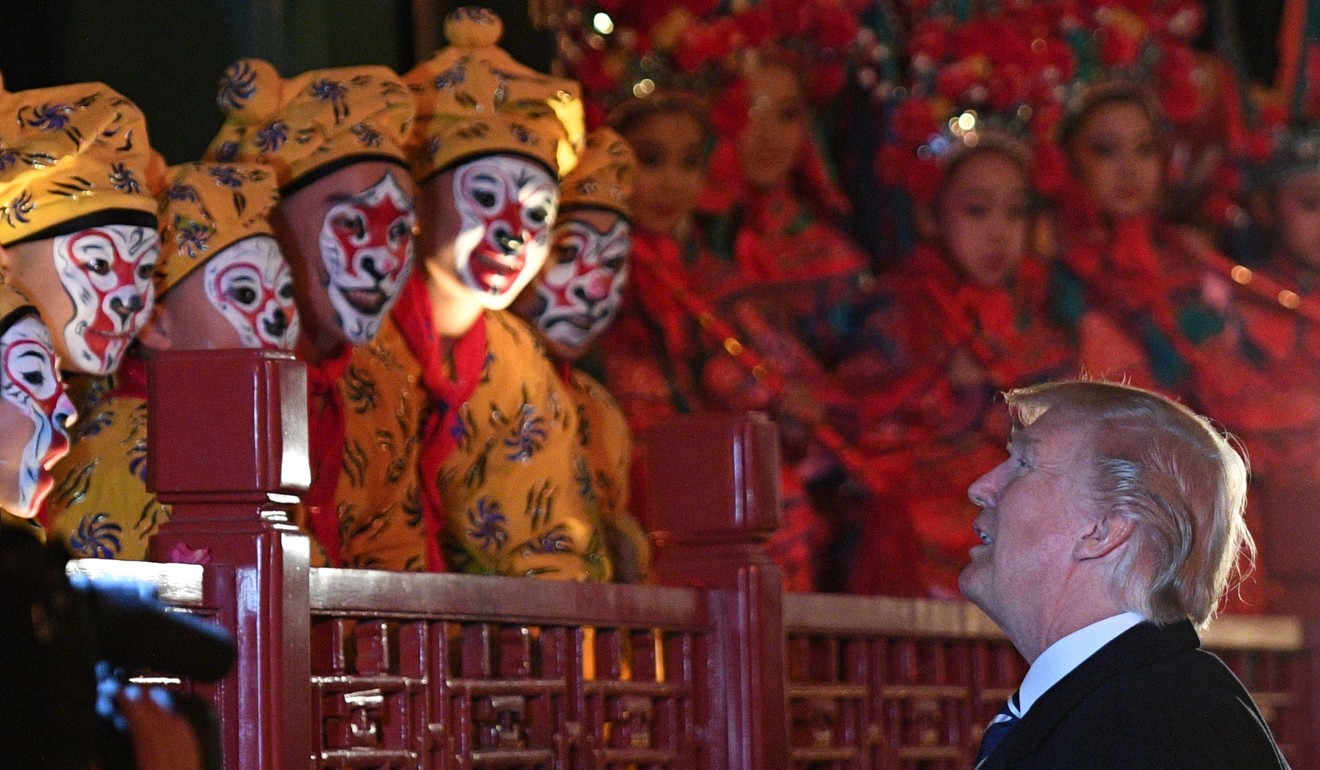 Another interesting detail, which received less attention from international media, was the historical significance of the venue where they had tea – the Baoyun Building, also known as the Hall of Embodied Treasures, in the southwestern corner of the Forbidden City. It is the only Western-style building there; it was used to store antiques but now serves as an exhibition hall of the museum's history.
It was built in 1915, with US$200,000 (HK$1.56 million) Boxer Indemnity war reparations from the US government, which helped preserve the Forbidden City as a museum.
It remains unclear if Xi briefed Trump over this fascinating piece of history but the chosen venue serves as a powerful metaphor for the long and complex relationship in which both countries can work together for the better good.
Trump was duly impressed, tweeting his thanks to the Chinese host for "an unforgettable afternoon and evening" on his favourite social media platform which is banned in China.
China pulled out all the stops to impress Trump in a lavish welcome that has been called "a state visit plus" – Trump's trip is the first visit by a foreign head of state after Xi consolidated his power at the congress last month and was subsequently hailed as the most powerful Chinese leader since Mao Zedong.
The optics of Trump praising and thanking Xi would no doubt enhance Xi's claims that China has entered a new era in which it is taking centre-stage as a world power.
For Trump, who is weakened at home amid a Russian scandal and a faltering agenda, his two-day China visit formed the centre piece of his 12-day trip through Asia. During the visit he called on Xi to do more to rein in North Korea over its nuclear development and to correct huge trade imbalances.
It seems that Xi has duly obliged, at least on the trade and investment fronts. On Thursday, Xi and Trump witnessed the signing of deals worth US$253 billion covering energy, aviation, agriculture, manufacturing and other sectors.
Before leaving China on Friday morning, Trump tweeted that he looked forward to building an even stronger relationship between the two countries.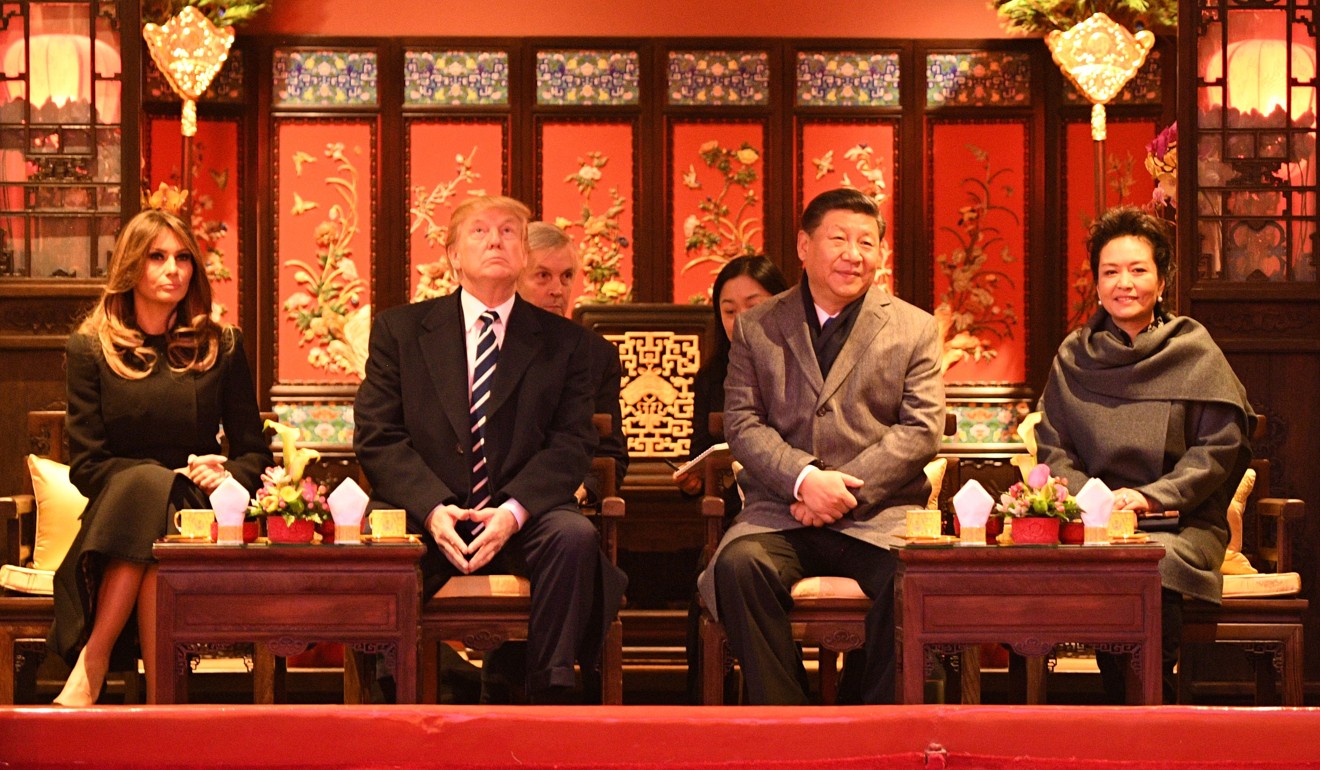 As usual, international media seemed unimpressed. Many reports suggested that with Trump at a disadvantage and Xi on the ascendancy, China merely fobbed off Trump with pageantry and many of those deals signed are non-binding and would take years to materialise.
Some have argued that both countries are inevitably heading for a zero-sum scenario in which the greatness of one country is bound to diminish the other. Indeed, just days ahead of Trump's visit, Time magazine published a cover story in both Chinese and English, saying China won.
But those views seem too ready to dismiss the many ways both countries could work together despite the fact that they would no doubt compete with each other at the same time.
In particular, views that a rising China does not need US cooperation are unrealistic.
China may have signalled a new vision for its leadership on the global stage but it would be foolhardy for Beijing to underestimate Washington's interests and concerns in the region and the rest of the world.
Beijing may want to have a bigger say over international matters by intending to modify the geopolitical landscape but it has no intention of bringing about a new world order.
It is even more important to remember that despite the domestic propaganda, China is not yet a global power. To meet its own deadline of becoming an advanced country by 2050 and realise the Chinese dream of national rejuvenation, it needs not only stability domestically but also a stable international environment in which a peaceful coexistence with the United States is crucial.
In fact, Beijing needs Washington in more ways than many people recognise.
Historically, from the returning of the Boxer Indemnity money – which also helped finance China's leading Tsinghua University and other education initiatives – to the alliance to fight the Japanese invasion in the second world war, US support was immeasurable. In recent decades, Washington's decision to allow China to join the WTO has paved the way for China's economic lift-off. Back in April when Xi met with Trump for the first time at the Mar-a-Lago resort in Florida, he did not appear to be merely playing semantics when he told Trump that "there are a thousand reasons to make the Sino-US relationship a success and not a single reason to break it".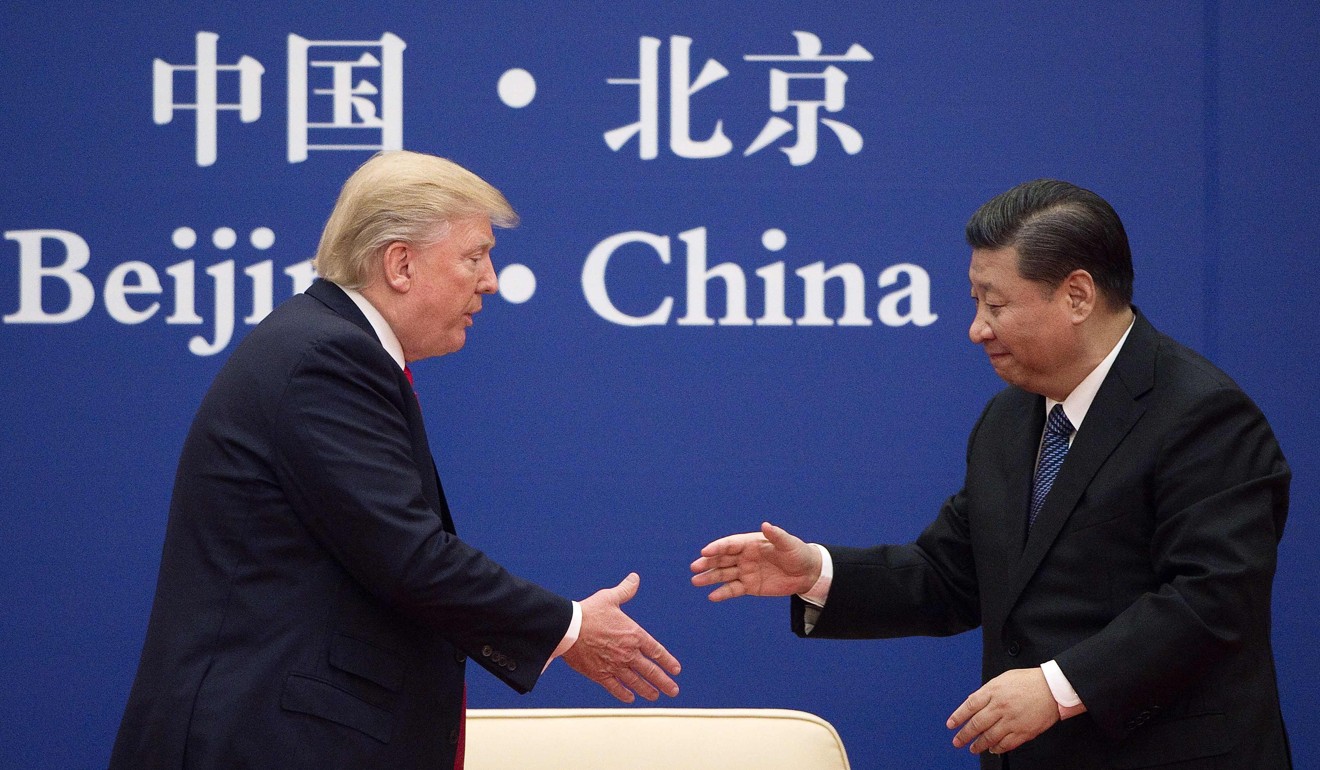 In a perverse way, even Washington's relentless pressure on Beijing to open up its markets, change its trade practices and improve protection of intellectual property rights is helpful in China's own interests.
Recent history has proved external pressure has played an important role in helping prod authorities to open up and undertake necessary reforms.
Of course, frictions and road blocks are bound to come up as the emerging power rises and expands its footprint in spheres dominated by the established power.
Just as China is promoting the Belt and Road Initiative to expand its economic and political influence in Asia and beyond, the Trump administration is now preaching a new strategic slogan, "a free and open Indo-Pacific", giving rise to speculation that the US is seeking to form alliances with Japan, India, and Australia to contain China.
All of this should come as no surprise but the future relationship between the United States and China will remain hopeful so long as their top leaders remain engaged in the kind of personal diplomacy witnessed last week. ■
Wang Xiangwei is the former editor-in-chief of the South China Morning Post. He is now based in Beijing as editorial adviser to the paper