Should Xi Jinping be called a "Great Leader"?
Judging by the latest political developments in China, the seemingly straightforward question has yet to produce a conclusive answer.
Moreover, it has turned into a source of intense political speculation about how far China will go to build up Xi's personality cult, and for many elderly Chinese, particularly the intellectuals, merely raising the question has stirred up painful memories of a bygone era.
It all started more than two weeks ago when a local party newspaper in the impoverished southwestern region of Guizhou province printed a series of articles eulogising President Xi and his new era, following instructions just like every other Chinese media outfit.
What made the propaganda in this particular region stand out was its overzealous use of terminology – an approach that was reminiscent of the Cultural Revolution in the 1960s.
One banner headline described the president as "Great Leader Xi Jinping…". Other reports carried photo spreads in which people from different backgrounds were seen studying Xi's speeches with clear views of official portraits of Xi on the walls.
This was believed to be the first time an official media outlet had addressed Xi with a designation which, until then, was thought to be exclusively reserved for Mao Zedong, the founder of the People's Republic.
After the overseas Chinese-language media started to pick up those reports, the local officials were apparently asked to tone down the propaganda with instructions to take down Xi's portraits containing the words "Great Leader". Links to those fulsome reports and pictures have since been removed.
It remained unclear who gave the order to tone things down, but it somewhat signals the central leadership's concerns about directly comparing Xi with Mao and the implications that it could bring.
The propaganda officials in Guizhou can be forgiven for taking the initiative in the nationwide campaign, in which officials compete to find the most fulsome superlatives to extol Xi and his plan to make China great again.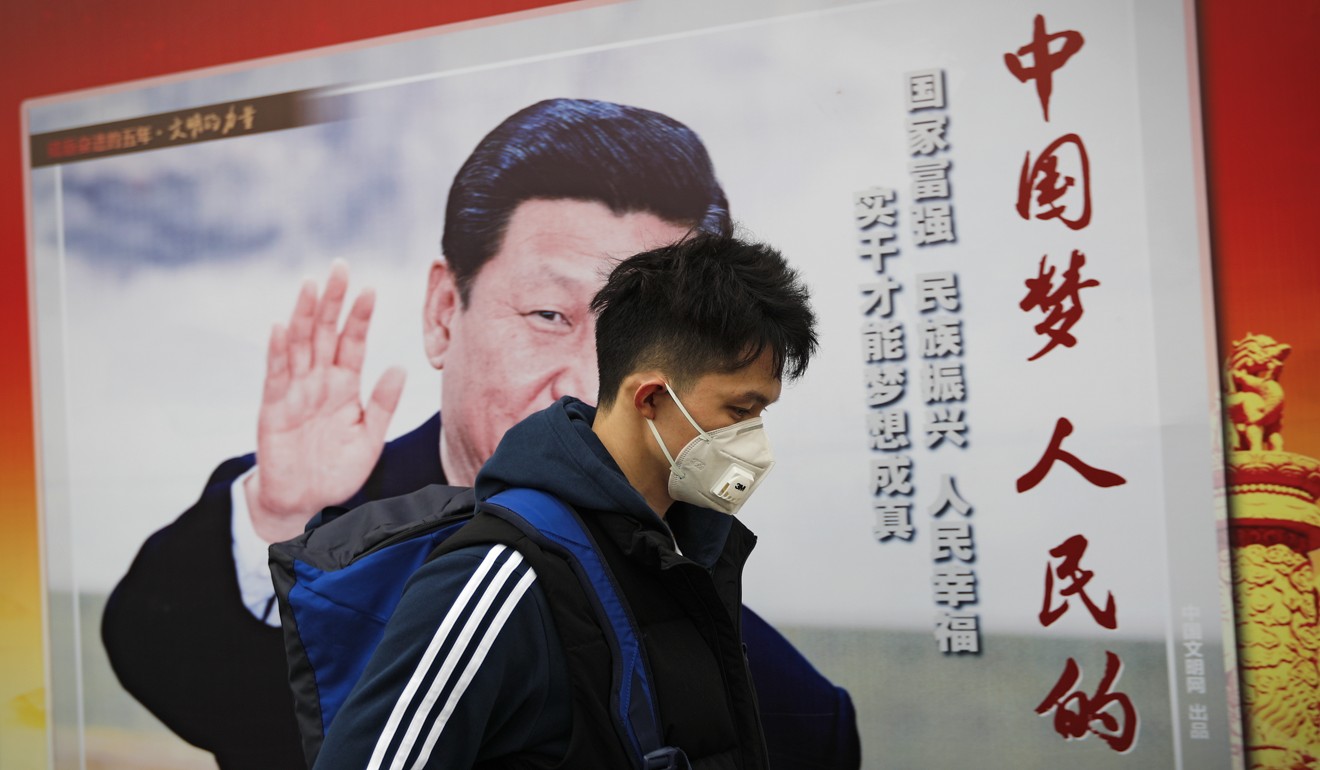 In Xi's landmark speech to the Communist Party's 19th congress last month outlining his vision, he himself highlighted that the party under his leadership would be involved in "this great struggle, great project, great cause, and great dream" – the four greats which he said would help China become an advanced socialist country.
In a long puff piece on Xi's greatness published a little more than a week ago, Xinhua extolled Xi as "A Man Who Makes Things Happen", "CPC Core Forged During 'Great Struggle'", "Servant of the Public", "Strategist Behind China's Reform", "Top Commander Reshaping the Military", "A World Leader", and "Architect of Modernisation For New Era".
If one types "Great Leader Xi Jinping" into domestic search engines in Chinese, it may not produce a result which directly addresses Xi with the designation, but it will produce many official media articles and commentaries which praise Xi as a great leader. Indeed, many foreign media believe that Xi has become China's most powerful president, whose influence and stature is on par with those of Mao Zedong.
But in the Chinese political lexicography, Great Leader Xi and Xi as a great leader carry greatly different intonations.
During the heydays of the Cultural Revolution (1966 to 1976) in which the personality cult surrounding Mao was at its peak, he was reverently addressed "Great Teacher, Great Leader, Great Supreme Commander, and Great Helmsman" with the slogans appearing everywhere, along with Mao's portraits.
Later on, the four designations have become the symbol of excesses in personality cult building and the mayhem of the Cultural Revolution that was responsible for the death of millions of people and nearly collapsing the Chinese economy.
Deng Xiaoping, who came to power following Mao's death in 1976, and the successive Chinese leaders, including Jiang Zemin and Hu Jintao, have stayed shy of those designations and efforts to build personality cults around themselves. Instead, they highlighted the importance of the collective leadership as the country pushed for reforms and opening up.
But Hu's weak leadership skills and the weakened central authority during his rein from 2002 to 2012 gave rise to rampant official corruption and other excesses which put the dictatorial rule of the party in great jeopardy.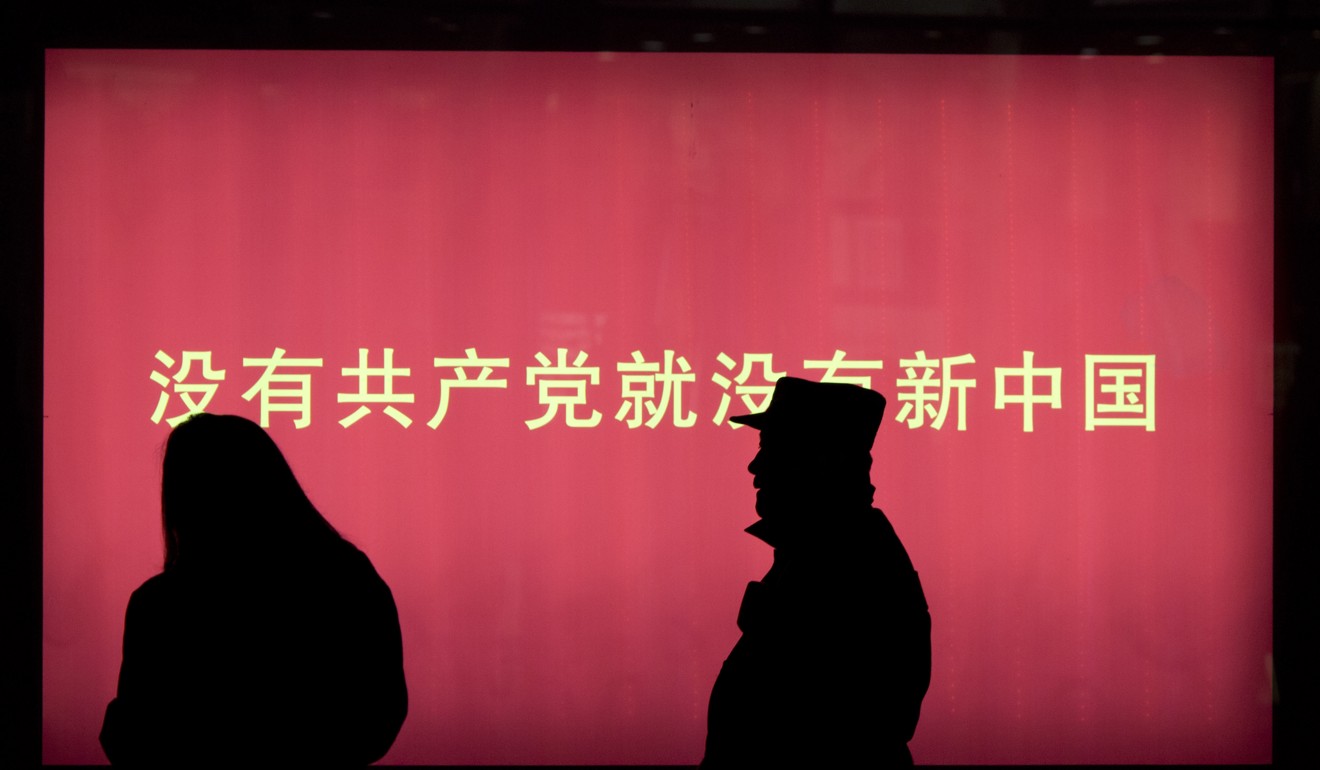 This has paved the way for Xi's rise over the past five years, as he has completely transformed China's governance system by strengthening his personal authority and that of the central government, particularly after he was endorsed as "core" of the party leadership in 2016.
Xi's supporters have argued that a strong central government led by a strong leader is crucial to the realisation of the Chinese dream of national rejuvenation by overcoming resistance from local bureaucracy and pooling national resources to undertake major projects. China's long tortuous history has also proved that a strong central authority ensured stability and progress whereas a weakened central authority inevitably led to chaos and division.
While all this sounds true and valid, others have expressed concerns that efforts to trumpet Xi's authority could mean local officials would be afraid to tell him the truth and only report what Xi wants to hear.
There are anecdotal signs to suggest that is already happening. Following a deadly fire in a Beijing suburb which killed 19 people and left eight injured on November 18 – most of them migrant workers – city officials did not give a press briefing until two days later. Official media reports on the incident were few and far between, focusing on the rescue efforts and short on details and witnesses.
This makes a stark contrast to similar incidents in the past when reporters were given a freer hand to file detailed reports, which included interviews with officials who gave prompt responses to inquiries.
In Hunan, local health and education officials were sacked a little more than a week ago for what appeared to be an officially sanctioned cover-up of a major tuberculosis outbreak at a middle school in Taojiang county, involving several dozens of students.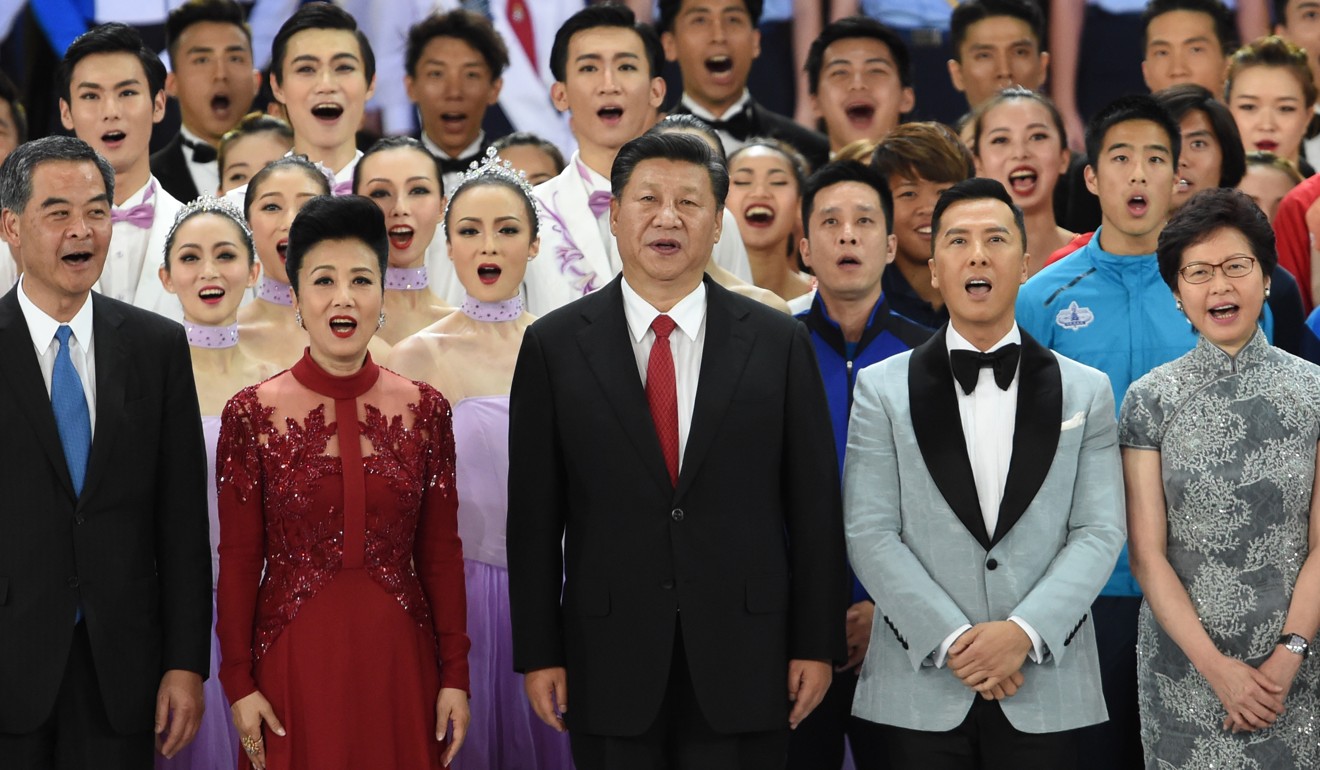 The first case of TB was apparently reported in January and the outbreak was confirmed in August but it only came to the public's attention this month. Despite the sackings, it remained unclear how the cover-up was orchestrated and why it remained unreported for such a long time.
Now as every party member and party organisation is required to declare their loyalty to Xi, it is inevitable that some, such as the officials in Guizhou, resort to the easiest and quickest ways by dusting off the old playbook used to praise Mao.
Other than Guizhou, other anecdotal evidence suggests that local officials in other regions have encouraged residents to hang portraits of Xi at home and work – reminding many people of the Cultural Revolution days when hanging a portrait of Mao and wearing a Mao badge was a prerequisite for every Chinese.
So the apparent decision to tone down the propaganda drive in Guizhou has raised hopes that the Chinese leadership may not want to see the propaganda move in that direction.
But it is hard to be sure given the murky nature of Chinese politics. Several months prior to the party leadership's decision to designate Xi as "core" in 2016, the Tianjin party secretary Li Hongzhong, widely known for his fulsome language to praise Xi, became the first senior official to publicly call for recognising Xi as the core of the leadership on local media. Although Li's remarks were played down and other media did not catch up at that time, he proved prophetic in the end after all. ■
Wang Xiangwei is the former editor-in-chief of the South China Morning Post. He is now based in Beijing as editorial adviser to the paper