China's influence in Myanmar was challenged in recent years by Western engagement with Naypyidaw. But Beijing has identified the Rohingya crisis as an opportunity to further its economic and strategic interests and burnish its regional leadership credentials.
This week, China unveiled a three-point proposal to tackle the Rohingya crisis. The plan is vague and takes a sticking-plaster approach that addresses the symptoms of the conflict, but ignores many of the root causes.
This should be of concern to foreign investors who are increasingly worried about the risk of doing business in Myanmar. Particularly given that US Secretary of State Rex Tillerson declared that the crackdown in Rakhine state constitutes "ethnic cleansing". Business leaders should not mistake a potential stop to the worst of the violence as a long-term solution to the crisis.
So, what does China's plan include? The first action point, arranging a ceasefire, is redundant because hostilities have all but ceased. According to the Myanmese military, there have been no clashes since September 5. Declaring an official ceasefire would therefore be an easy win for the military, but not change much on the ground.
A formal ceasefire would also be easy for the authorities to back away from, for example, if Rohingya militants carried out further attacks. Furthermore, a ceasefire announced by the military would not include ethnic Rakhine vigilante groups, which are responsible for carrying out significant atrocities against Rohingya communities.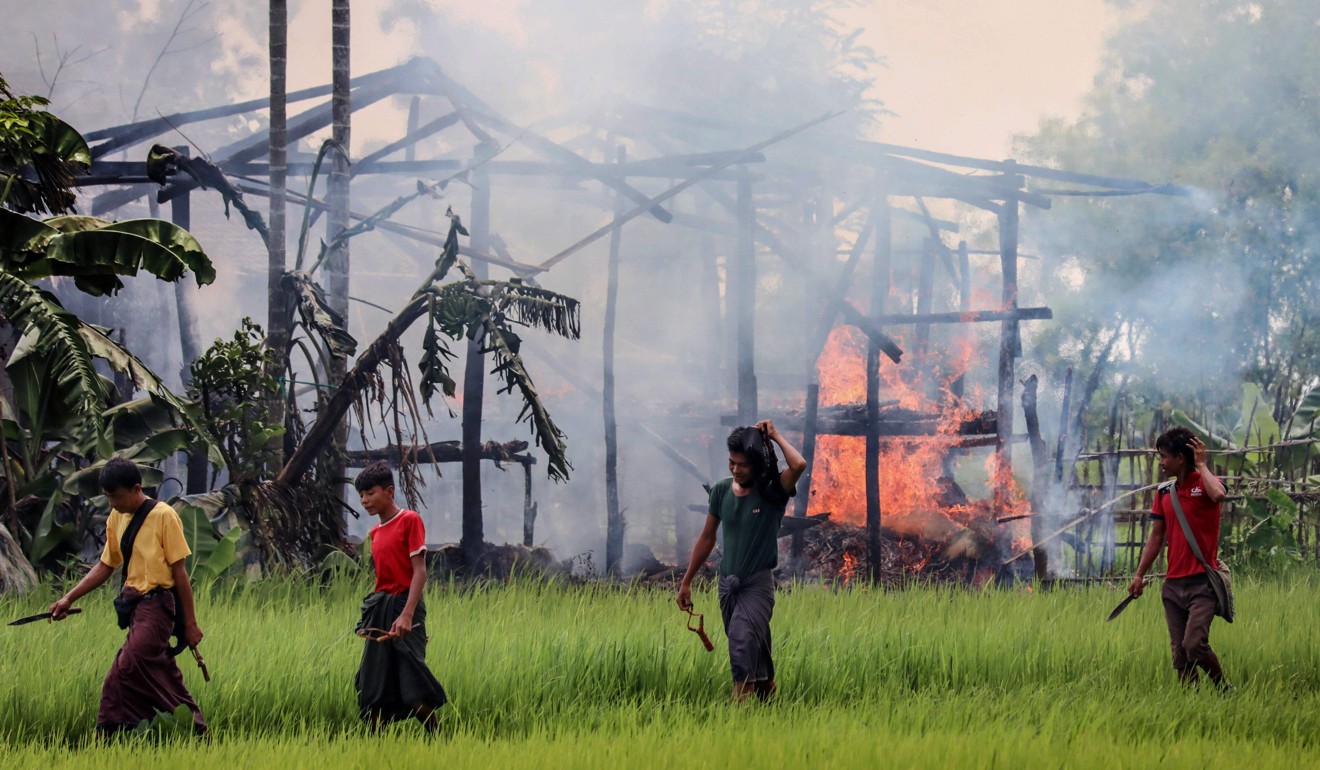 Similarly, the second step in Beijing's plan, to engage in talks to find a workable solution for the return of Rohingya refugees, is happening already. Soon after China announced its three-point action plan, Bangladesh and Myanmar signed a non-binding bilateral repatriation agreement.
Under the agreement, Myanmar will allow the return of refugees under certain conditions. But crucially, no details have been provided as to where they will be resettled or under what conditions. As things stand, the government is likely to cite 'safety' concerns as justification for resettling refugees in temporary internment camps with insufficient international oversight. This grim prospect, combined with valid concerns over their physical safety, mean that many refugees are unlikely to want to return voluntarily at this point.
The third element of China's proposal is to tackle the "root causes" of the conflict. Yet the Chinese proposal effectively reduces these to a lack of economic development and discounts other important drivers.
Economic deprivation was only one of many factors identified by the independent and government-initiated Advisory Commission on Rakhine, led by Kofi Annan, which submitted its report just before the latest escalation began in August. Tackling poverty in isolation will do little to bring a lasting peace. China, notably, makes no mention of any political drivers behind the crisis, such as a flawed citizenship law and systematic discrimination against the Rohingya minority.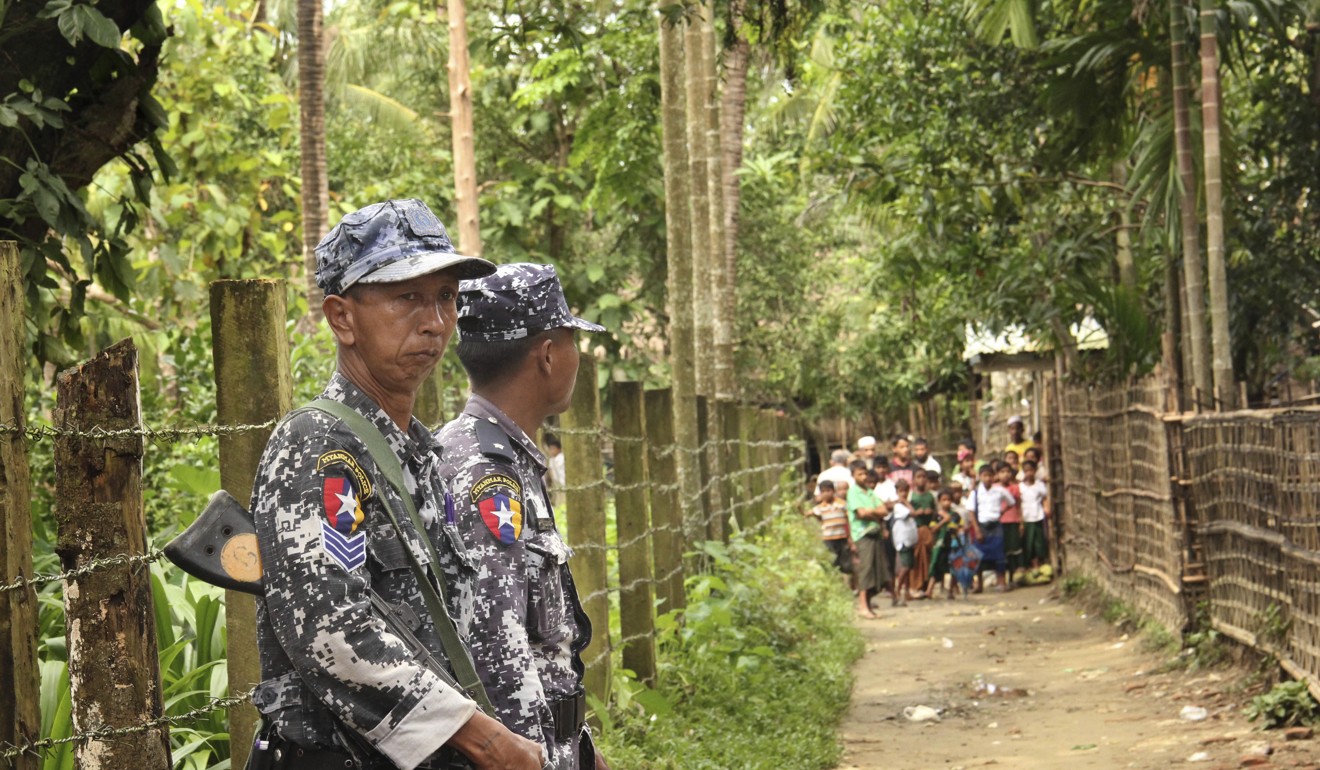 China's proposal to some extent competes against more comprehensive recommendations put forward by the Annan commission. But in reality, key tenets of the Annan report, which enjoys broad support among Western powers and arguably formulates the most compelling suggestions, is not acceptable to many power brokers in Myanmar, even though it was endorsed by the civilian administration.
This is because it touches on sensitive political issues, such as Rohingya citizenship. China's purposefully selective and vague plan is, therefore, more acceptable to Myanmar.
Even if China insists it has no interest in using the crisis to expand its regional influence, its plan reduces the negotiating parties to China, Myanmar and Bangladesh, and it effectively sidelines the West. While this approach might suit Beijing and Naypyidaw, it is not necessarily in Bangladesh's best interest, and certainly not in that of the Rohingya.
China's three-pronged approach does not address all root causes of conflict and is unlikely to lead to genuine peace. But Beijing's self-assigned role as the primary mediator in the Rohingya crisis will further its regional leadership credentials and do no harm to its economic and strategic interests in Myanmar.
Ultimately, the heavy lifting to solve the crisis will need to be borne by the civilian government in Naypyidaw and the Myanmese military. But multinational companies with a strong focus on responsible business practices can, and should, continue to play a constructive role in Myanmar. ■
Jan Zalewski is the Head of Asia and lead Myanmar analyst for global risk consultancy Verisk Maplecroft