I'm writing this from the central lounge at the World Economic Forum in Davos on Wednesday. There's a feeling of fast turnover here – the leaders of Canada, Germany and Brazil have all appeared and headed off in quick succession. But there are certain themes emerging. In particular, ideas about Asia are shaping people's conversations.
That's not the headline about Davos this year, of course. The anticipated arrival of Donald Trump on Friday is stoking up excitement and controversy. But the US president's arrival is not sucking the oxygen from the discussion rooms. More and more, it looks as if the conversation has moved on while the United States heads towards an agenda on trade and security shared by almost nobody else.
The keynote opening speech was by Indian Prime Minister Narendra Modi, who gave an assured if uncontroversial account of India's growth rate and the positive opportunities that might come from foreign investment in India. But at the smaller, more technical gatherings in the forum, the real detail was being thrashed out.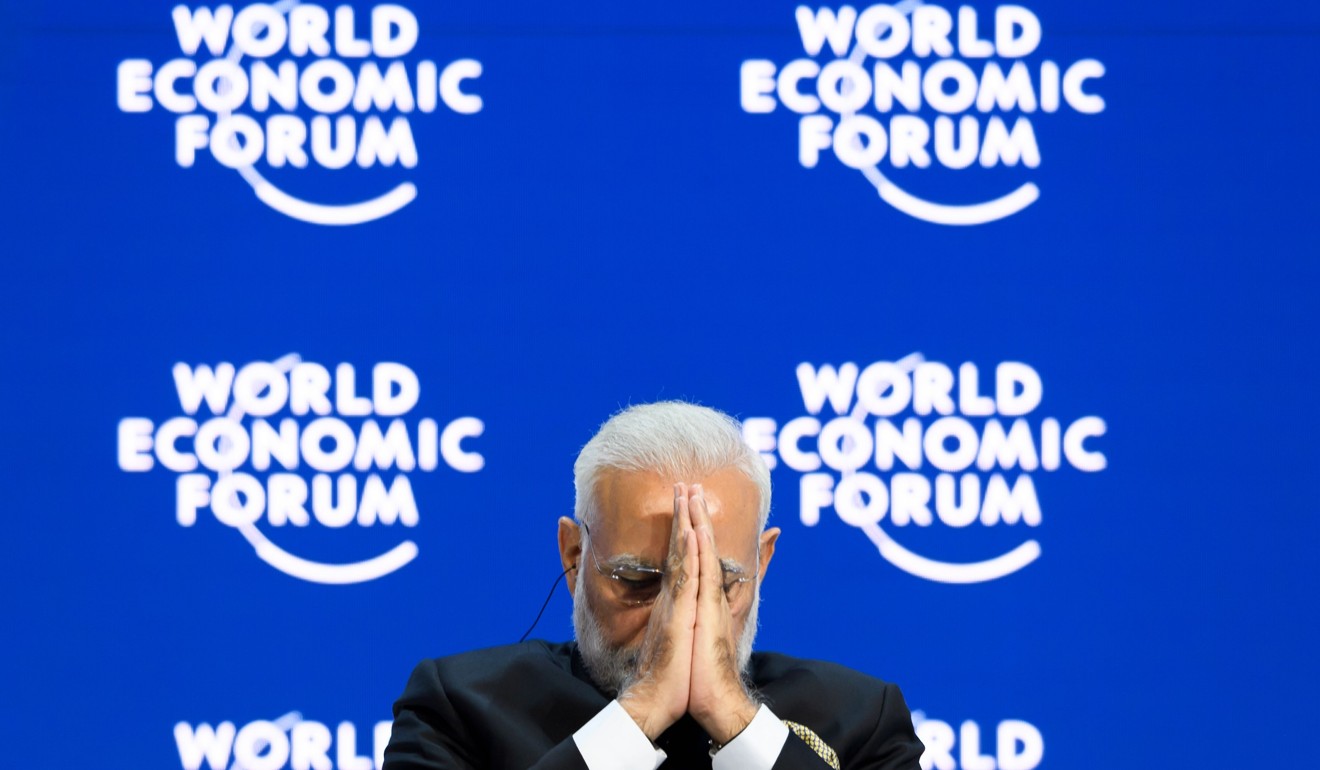 A special forum on financial technology in India talked in confident terms about bringing about a cashless society. One conversation pointed me towards the possibility that female entrepreneurship might be transforming India's countryside (and Modi's reelection prospects) through subsidised loans. A day later, Liu He, China's economic mastermind and member of the Politburo, expressed confidence in Beijing's capacity to strengthen international institutions and the global trading framework, echoing the speech President Xi Jinping gave at this location last year.
WATCH: Xi Jinping's right-hand man says China's economy will continue to open up
Of course, when leaders come to the World Economic Forum, they are looking to put their best feet forward. There are plenty of flaws in India's attempts to undertake e-government, with rural dwellers in some parts of the country unable to access supplementary food payments because of internet failures.
China's own rapidly growing system of electronic payments is giving rise to worries about its ambition to create a surveillance state. Combined with face recognition technology and artificial intelligence, the new systems may have all sorts of advantages in promoting economic growth, but also enable the government to keep a close eye on its citizens in uncomfortable ways.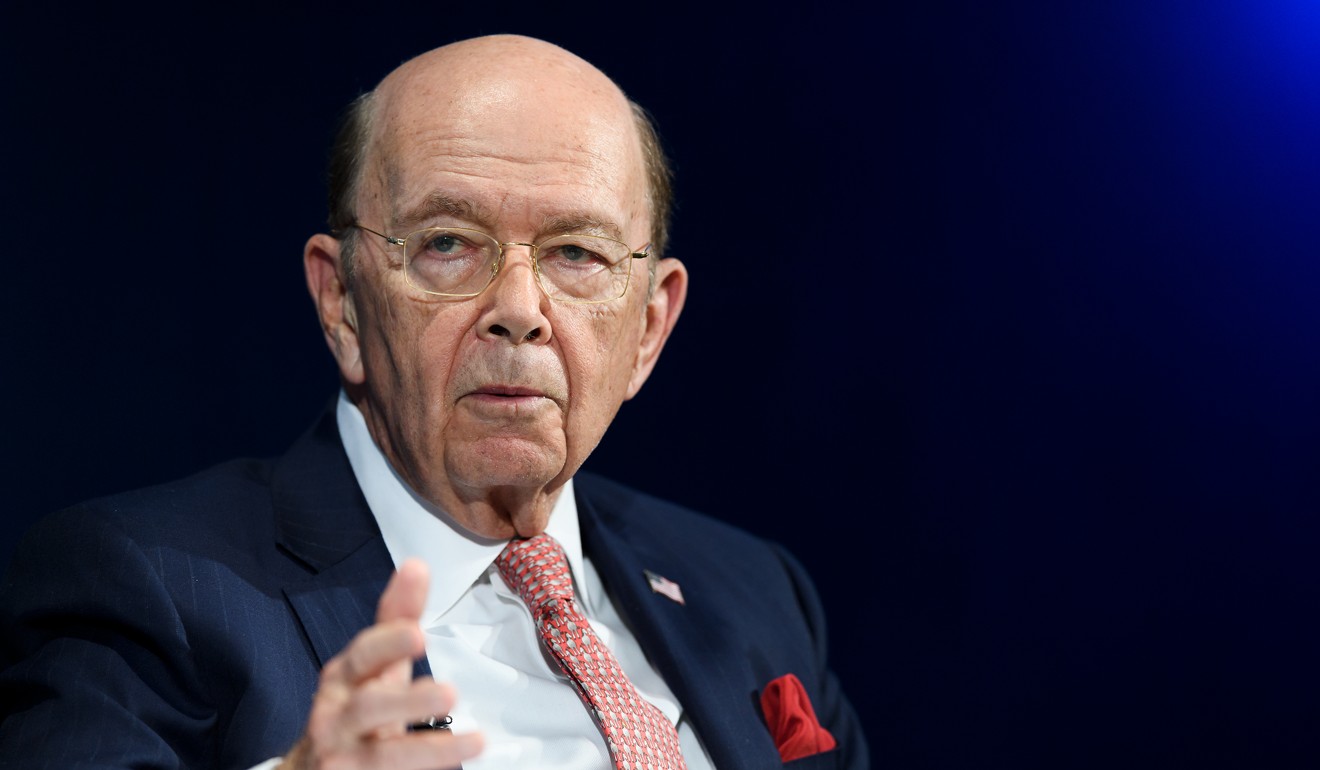 However, overall the conversation is about developments being pioneered in Asia, not in the West. In contrast, the most prominent American statement during the forum so far has been from Commerce Secretary Wilbur Ross, who has warned of a new era of retaliatory tariffs.
In the week of the annual event most dedicated to liberal economics, the US has thrown its first challenge down with an attempt to support the sale of US-made washing machines and solar panels. It has thrown down the gauntlet not only to China, which can be seen as a rival, but also South Korea, which is supposed to be a US ally.
WATCH: Jack Ma on trade and Trump
Until recently, the US made a clear assumption that its security and economic interests were part of its matrix of behaviour in the Asia-Pacific. Now it is unclear what message the Trump administration is trying to send. Is it plausible to suggest that some parts of the US presence in the region, such as its defence alliances, remain sacred, but that the long-standing web of regional trade agreements and tariff-free trading relationships might give rise to a new trade war with America's friends?
The decision by 11 countries to ratify the Trans-Pacific Partnership earlier this week symbolises the way that the region is at least contemplating moving on from the US agenda. Pulling out of the TPP was one of Trump's first actions after his inauguration.
It's not clear what his administration thought would happen, although they may have hoped that a series of bilateral trade deals with the US would take its place. Instead, the withdrawal gave a variety of regional actors, notably Japan and Canada, a chance to exercise leadership on their own. Without the US present, the countries are certainly weakened, at least in the short term. But they also have the space to set their own agenda for the region. Pointedly, several leaders of TPP countries have noted that there is space for the US to return to the agreement if it wishes to.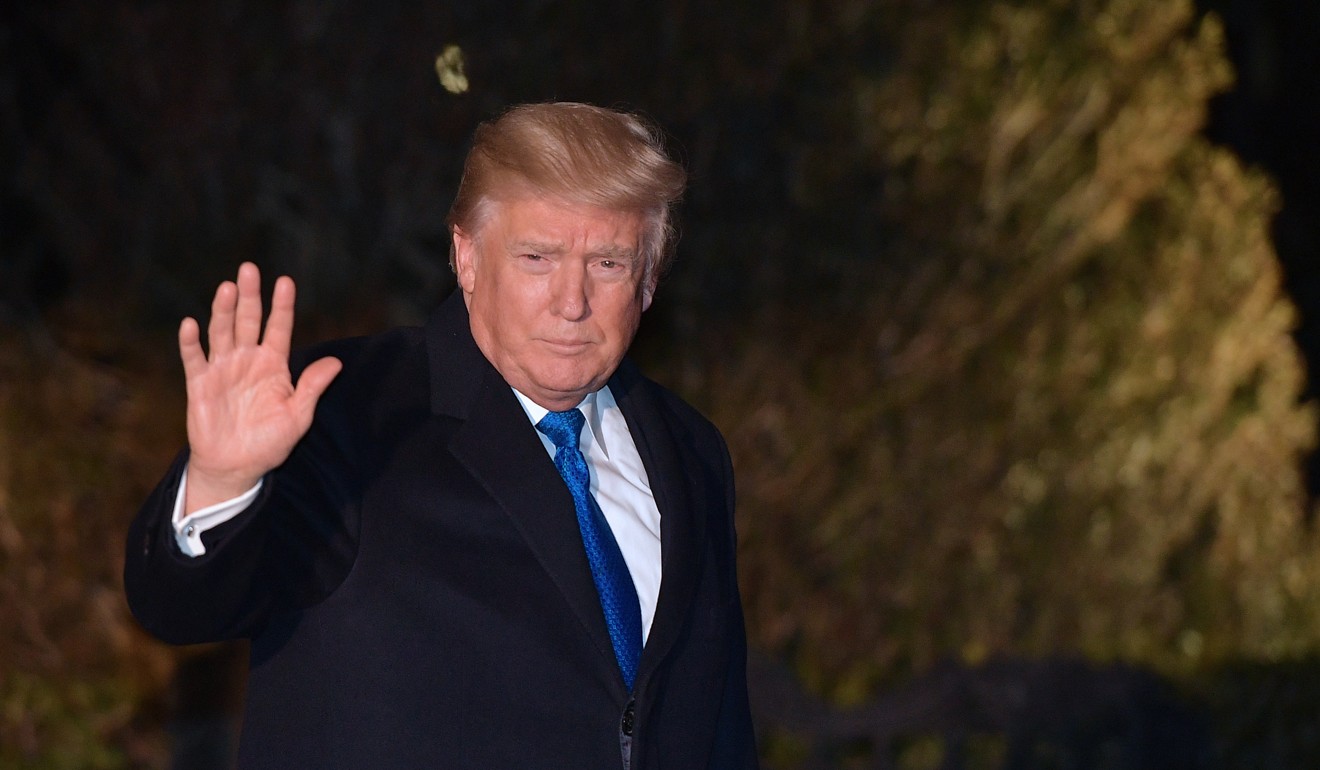 None of these shifts is likely to change the world economy much in the next year. But if things continue as they are, the region may well be on the first stage of divergence from a US-driven norm. That might be on the penetration of cashless payments in rural areas of China or India; it might be about Australian farmers finding new markets in Japan; it might be that rethinking of the economic framework of the region forces new conversations about security as well. As I write this, President Trump has not yet spoken at Davos. But if he wants to reset the agenda in the Asia-Pacific region, his speech will have to do a lot of work.
Rana Mitter is Director of the University China Centre at the University of Oxford and author of A Bitter Revolution: China's Struggle with the Modern World and China's War with Japan, 1937-45: The Struggle for Survival