World equity markets have started 2018 in maximum bullish form, and in the forefront of the global "melt-up" has been the Hong Kong stock market. In the first 17 trading days of the year, the city's benchmark Hang Seng Index climbed 10 per cent, blowing through 2007's record to set a new all-time high at 33,000. Meanwhile the H-share index of locally listed mainland companies shot up a remarkable 17 per cent.
With those increases, Hong Kong's market comfortably outperformed both China's onshore markets and the world's big international markets.
The US market may also have been setting record highs, but the S&P 500 index only gained a relatively meagre 6 per cent.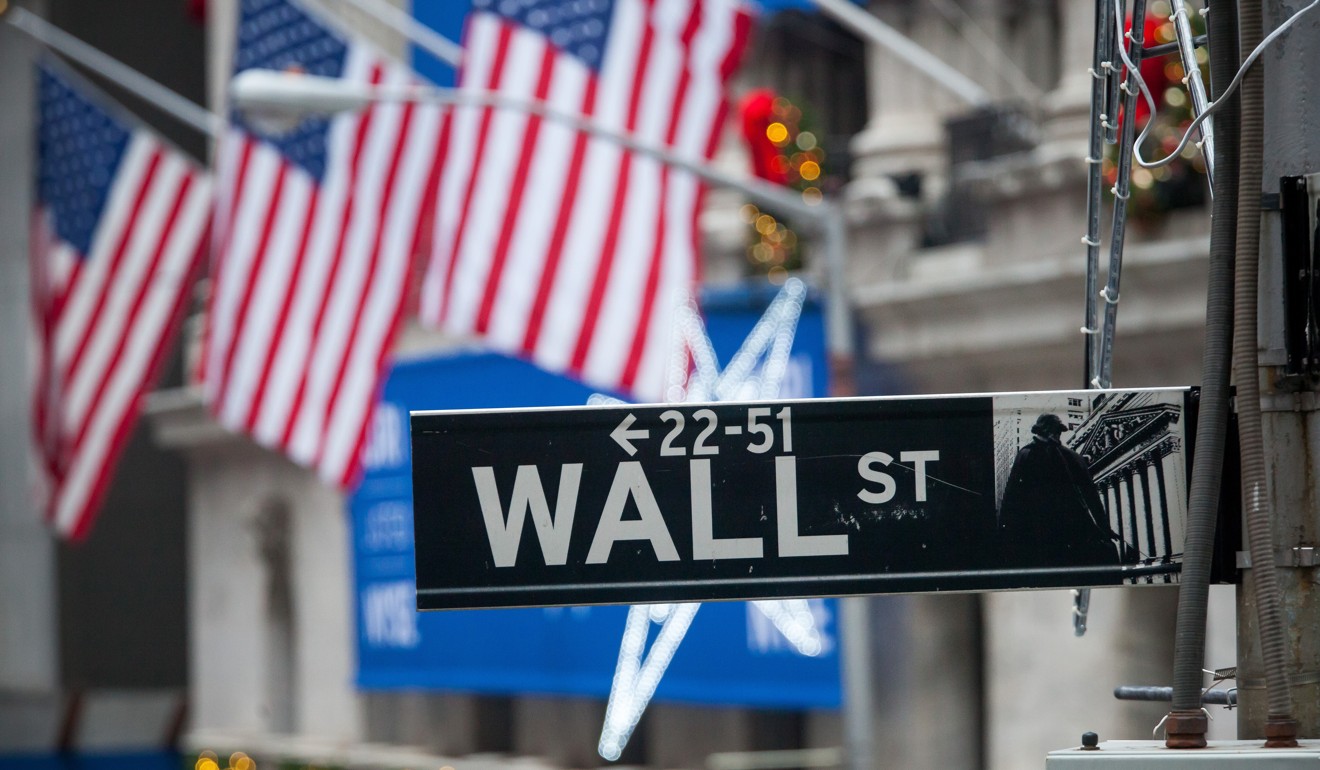 Naturally, after the market rose so far so fast, plenty of market-watchers warned that Hong Kong-listed stocks had entered overbought territory. So it was no surprise last Thursday when the main indexes eased back slightly. But the pullback does not mean the bull market is over. Economic fundamentals, valuations, and buoyant capital inflows all suggest the rally has further to run.
Let's start with the economics. International investors have long feared that the rapid growth of debt levels on the mainland would trigger a financial crisis and an economic slowdown that would hammer corporate earnings, and the prices of Chinese stocks listed in Hong Kong.
But the dreaded crisis has not materialised. Far from it – mainland authorities appear to have successfully engineered a soft landing following their stimulus efforts of 2016. Real economic growth – adjusted for inflation – has slowed moderately, in part because of a clampdown on excessive investment and the shadow banking market that funded it. But thanks to an increase in price levels as Beijing has shut down excess capacity, corporate earnings growth remains robust.
Yes, debt levels are high, and doubtless a great deal of capital has been poorly allocated, which will detract from future growth. But given much of the debt is owed by one arm of the state (central and local government-linked companies) to another (state banks), there is little chance of the sort of liquidity crisis that precipitated the US financial crash of 2008.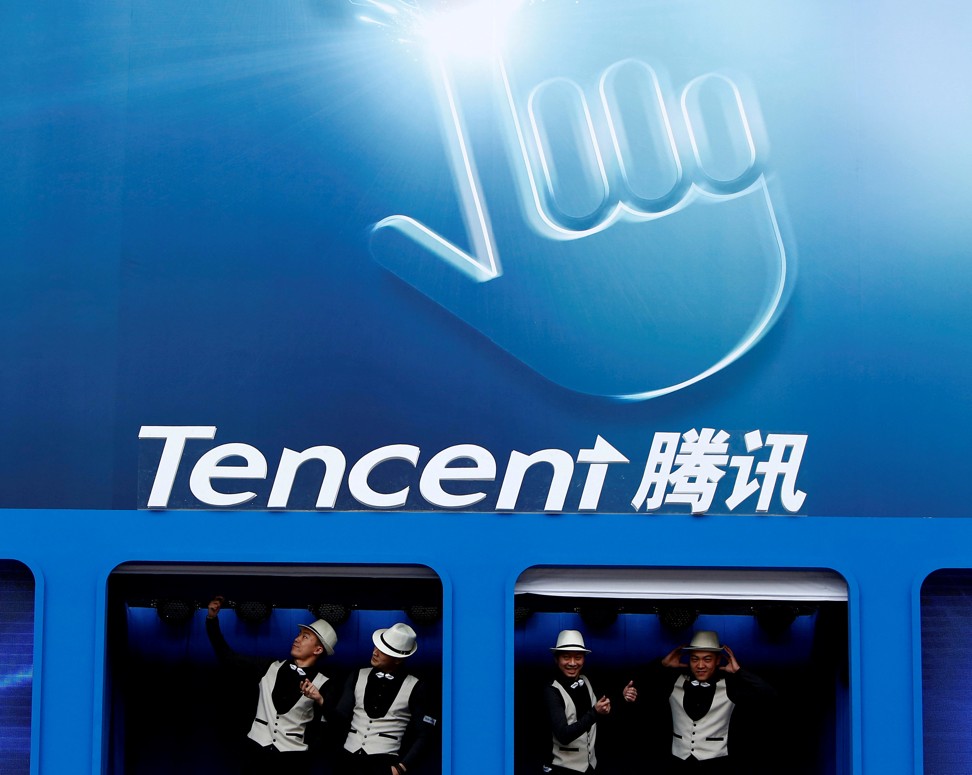 As international investors belatedly absorb that reality, valuations in the Hong Kong market are likely to undergo a re-rating. They have a long way to rise. Although the Hang Seng Index rose 37 per cent last year, substantially driven by a 116 per cent rise in the shares of internet giant Tencent, by international standards the aggregate valuation of the Hong Kong market remains cheap. For example, the Hang Seng Index is trading on a price-to-earnings ratio of just 15, while the H-share index is on a modest ratio of 11. In contrast, the US S&P500 index is on a ratio of 24.
The reason the Hong Kong market is so cheap is the reluctance of investors to hold the shares of China's big state banks, which dominate the city's stock indexes. For the last two and a half years, as fears of a Chinese financial crisis have swirled in the international media, the stocks of China's big banks have persistently traded at a discount to the book value of their assets.
Lately, however, this unusual state of affairs has begun to change. Take China Construction Bank as an example. As recently as last mid-December, the bank's Hong Kong-listed H-shares were trading at a price-to-book ratio of 0.84. So far this year, however, they have seen a remarkable re-rating. As sentiment towards financial stocks has improved globally, and especially towards Chinese financials, CCB's price-to-book ratio has shot up to 1.03. And in parallel, its H-shares have risen 29 per cent.
CCB isn't unique. The H-shares of other big Chinese state banks have seen a similar re-rating. In international terms, they still remain cheap, however. If their valuations were to rise towards a price-to-book of 1.5, which might be considered more normal for a growing economy, then Hong Kong's stock indexes would have a lot further to climb.
WATCH: How good was 2017 for stocks in Hong Kong?
That might be on the cards, given Hong Kong stocks are well positioned to see rising capital inflows both from the mainland and from international investors. Last year, net inflows to the Hong Kong market from the mainland via the southbound "Stock Connect" scheme averaged about HK$10 billion a week. In the first three weeks of 2018, the value of those inflows has almost doubled to HK$19.5 billion. And with H-shares still trading at an average discount of more than 20 per cent to their mainland-listed A-share counterparts, there are good reasons to expect these inflows to continue, pushing the local market higher.
At the same time, many international investment funds remain underweight in the Hong Kong market relative to their benchmark indices. That means the more Hong Kong stocks rise, the worse those fund managers will perform relative to their benchmarks. Rather than get sacked for underperforming, they are likely to try and play catch-up by increasing their allocations to Hong Kong equities. Again, their allocations are likely to push local stock prices higher.
There are of course risks to this rosy scenario. The authorities in Beijing could still slip up and over-tighten financial conditions, triggering a sell-off in the mainland that would soon spread to Hong Kong. Or inflation could take off in the United States, prompting a slide in bond prices that would hit US stocks and by contagion infect the rest of the world.
But for the time being there is little sign of either of these dangers materialising. Despite the pullback late last week, it looks as if the bull market in Hong Kong stocks will continue to roar. ■
Tom Holland is a former SCMP staffer who has been writing about Asian affairs for more than 20 years