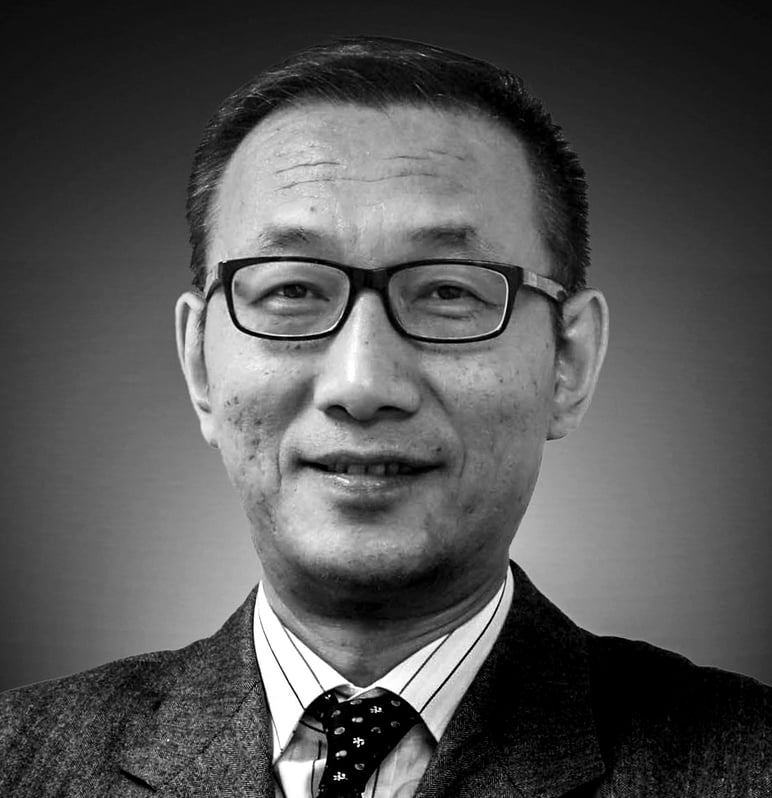 SCMP Columnist
China Briefing
by Wang Xiangwei
China Briefing
by Wang Xiangwei
One year on, it is time China delivered on Xi's Davos speech
The Chinese president's championing of globalisation in 2017 loomed large over the appearances of Liu He and Donald Trump at this year's World Economic Forum. But China must deliver soon – or his words will ring hollow
In January last
year, President
Xi Jinping
became the first Chinese head of state to attend the World Economic Forum in
Davos
, putting on a stellar performance and portraying China as the champion of free trade and globalisation.
With a form of language rarely used by any Chinese leader, Xi skilfully and frequently cited Western and Chinese sayings to push against the rising protectionist sentiments epitomised by the election of
Donald Trump
.
"Pursuing protectionism is like locking oneself in a dark room," he said. "While wind and rain may be kept outside, the dark room will also block light and air" and, "No one will emerge as a winner in a trade war."
For this year's Davos, Xi sent his most trusted economic adviser, Liu He, to continue China's cheerleading for free trade and investment. Liu did not electrify the audience as Xi did but promised foreign business leaders that China would continue on its path of reform and opening up with measures in the pipeline this year that would "exceed expectations of the international community".
WATCH: Xi Jinping's right-hand man says China's economy will continue to open up
Although the attention centred on Trump at Davos this time when he tried to reassure business leaders that "America first does not mean America alone", some international media outlets still called China the real star, saying it had stolen the show from Trump.
That certainly fitted the narrative trumpeted by the Chinese state media, albeit for completely different reasons and purposes.
In the run up to and during this year's Davos, media on the mainland appears to have been living in a time warp.
WATCH: Trump in Davos for World Economic Forum
Leading the front pages and home pages were articles, interviews, and commentaries praising the wisdom and significance of Xi's Davos speech on its one year anniversary. Chinese journalists went to great lengths to seek out participants in this year's forum to comment and reflect on last year's speech.
The day after Liu gave his speech to a packed audience in Davos on January 24, the People's Daily led with a lengthy and fulsome piece for Xi's one-year-old speech in an article grandly entitled "Let the light of thought guide the world forward". A short story on Liu's speech was banished to the left-hand corner of page three.
Presumably, the Davos forum was just another opportunity for China's massive propaganda machine to continue to build the personality cult around Xi as a world leader.
It did not matter what really happened at this year's Davos and besides, Liu's speech was merely meant for the overseas audience.
Indeed, Liu's remarks were short on specifics, reprising the government's already announced policies including the three priorities of curbing financial risk, poverty alleviation and fighting pollution as well as its stated intention to pursue quality rather than speed in economic growth.
To be fair, Liu's presence at Davos was notable for several reasons.
For him, the occasion marked a world debut – Liu has deliberately kept a low profile over the past five years. He looks set to become one of the new vice-premiers, most likely in charge of finance and trade, in March when the new cabinet is sworn in.
His presence at Davos was meant to be a sign of his influence and importance in China's economic policymaking process.
WATCH: US President Donald Trump's first State of the Union address
Moreover, Liu and his entourage of officials and entrepreneurs were tasked with driving home the message that China was determined to press ahead with reforms and opening up.
This was aimed at soothing the concerns of the international business community, which has increasingly lost patience with China for doing lots of talking but taking little real action.
Since Xi's Davos speech, foreign businessmen's complaints about access to the China market and unfair treatment in the country have grown louder.
Internationally, the United States is leading an aggressive pushback among its Western allies, including Australia, against China's political influence and investments overseas. Just on Wednesday, Trump, in his first state of the union address, labelled China and Russia as rivals that challenged America's interests, economy and values.
Already, the Trump administration has imposed tariffs on China's solar panels and is expected to unveil more measures that could invite retaliation by the Chinese, heightening the risk of a trade war.
Since last year, Xi and other Chinese leaders have repeatedly vowed to roll out concrete measures to mark this year's 40th anniversary of reform and opening up.
But until now, other than an announcement to hold a major import fair in Shanghai in November, there have been few other tangible movements in this regard.
Now all eyes will be on the cabinet reshuffle in March when more of Xi's allies and supporters are appointed to key government positions.
This should strengthen the argument that Xi will have an even stronger mandate to push through necessary but painful reforms.
Unless China soon rolls out concrete measures that exceed expectations, it is likely to lose its moral high ground at Davos next year. ■
Wang Xiangwei is the former editor-in-chief of the South China Morning Post. He is now based in Beijing as editorial adviser to the paper