It's a matter of time before Trump and China embrace the TPP
A revised Trans-Pacific Partnership pact of 11 nations has set sail without the world's two largest economies. Hopefully, they will soon climb aboard
The pact was finalised and signed by Australia, Brunei, Canada, Chile, Japan, Malaysia, Mexico, New Zealand, Peru, Singapore and Vietnam in Tokyo on January 23. The original deal (then known as the TPP) in 2016 was also signed by the US. China was not part of the framework.
The trade deal aims to deepen economic ties between member countries, slashing tariffs and fostering trade. The pact, had it included the US, would have had a collective population of 800 million, almost double that of the EU's single market and would have represented about 40 per cent of global output and 40 per cent of world trade.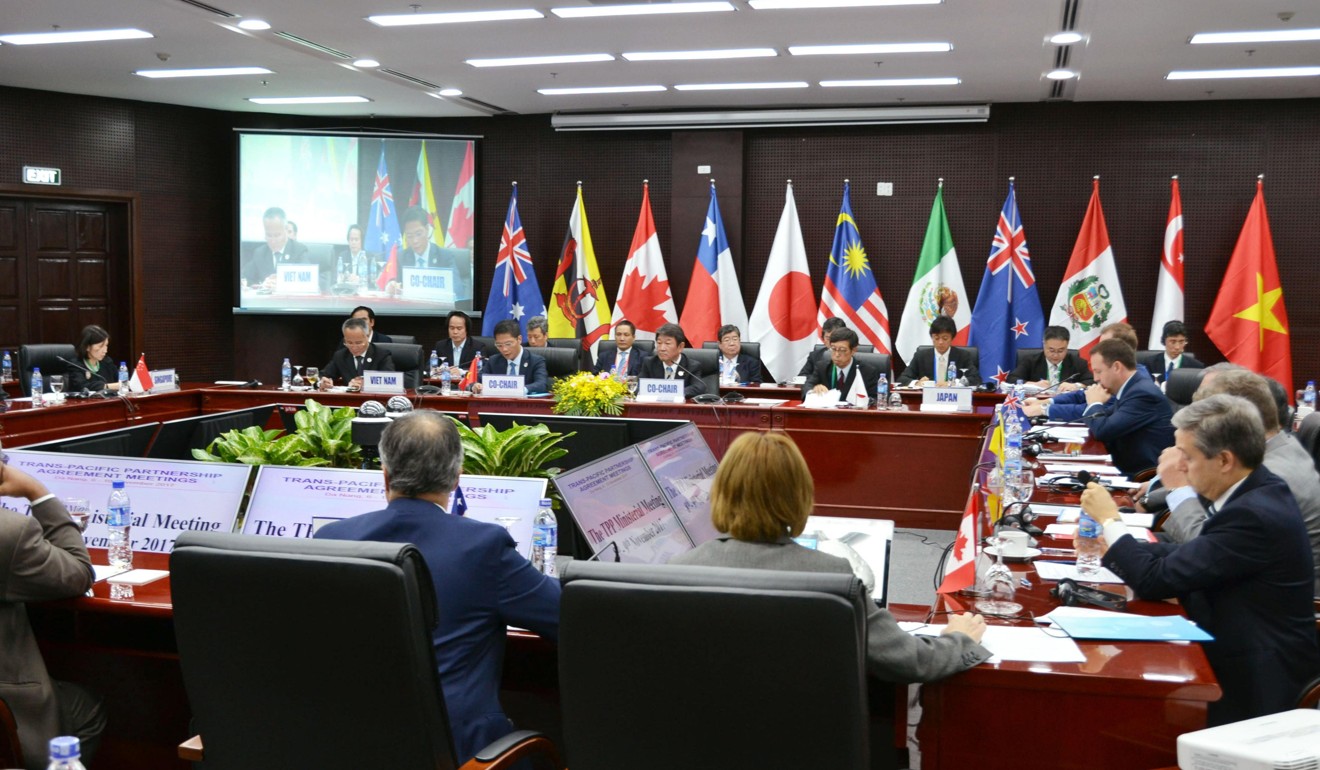 With higher standards, the trade deal shows remarkable progress in areas of open markets, level playing fields, environmental protections, workers' rights and regulatory coherence. It will scrap some 18,000 tariffs.
Since the end of the second world war, the US has been the torch-bearer of global free trade. China has only recently become an active proponent since it implemented its opening-up in the early 1980s.
US President
Donald Trump
announced the US pull-out from the TPP soon after taking office in January last year, saying Americans would lose jobs if it joined the multilateral free trade deal. The withdrawal came as a shock to the other members, given that the pact was a landmark pillar of Trump's predecessor Barack Obama's "pivot to Asia" policy.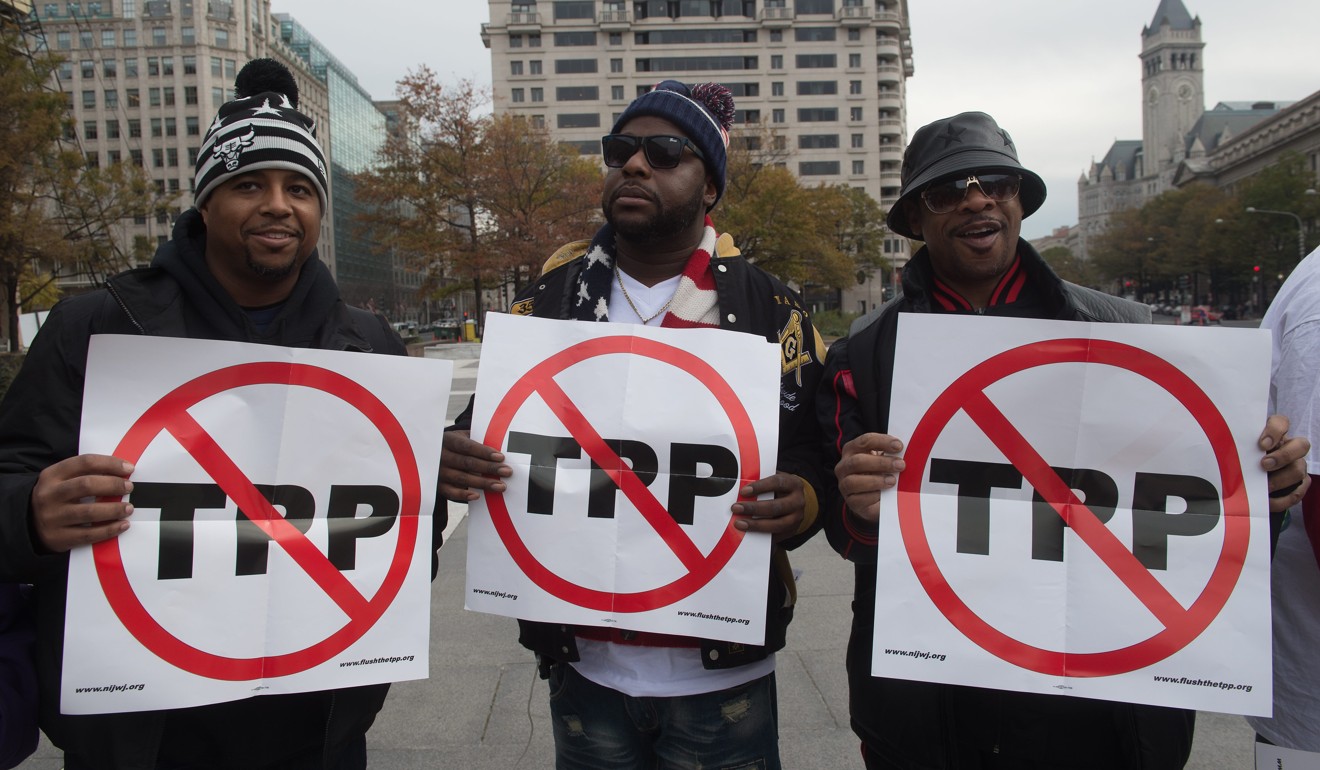 Then, some observers thought the agreement could have security and strategic significance as a check on China's rising assertiveness.
But at the moment, while the agreement isn't particularly aimed at blocking China's entry, the world's last major quasi-socialist economy has yet to fully embrace the free market, lacking the market-based exchange regime and the open capital accounts required to qualify for the pact.
It is hoped that the US and China will eventually join. As Trump recently suggested, he might reconsider the deal if it were "substantially better", Beijing also indicated it would be open to any free-trade deal.
China is actively promoting free-trade agreements (FTAs) with all its major trade partners. Beijing has also helped shape the agendas of the Apec and G20 summits in recent years.
For China, joining would be another major step forward towards embracing a free-market model and global capitalism, its goal since joining the World Trade Organisation in 2001.
Since Adam Smith first expounded it, the theory of free economics has always prevailed; trade will only benefit all under the all-important dictum of comparative advantage. And the eventual birth of the world's largest and freest trading bloc, comprising the world's three largest economies, will once again prove this tenet of capitalism. ■
Cary Huang, a senior writer with the South China Morning Post, has been a China affairs columnist since the 1990s