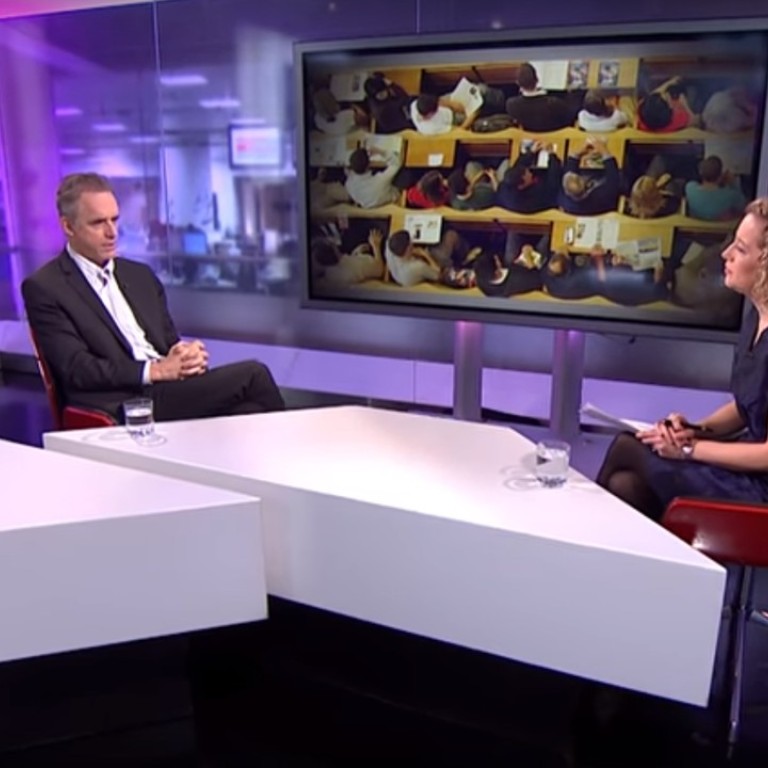 What a rant by the West's 'hottest intellectual' Jordan Peterson says about gender fluidity, Trump and threatened white males
The Canadian psychologist's threat to slap critic Pankaj Mishra had echoes of The Donald vs Joe Biden. The comparisons don't stop there – perhaps the forces that took Trump to the top are now fuelling Peterson's popularity
It could have been a great literary spat of the age, a fireworks display of wit, ego and erudition. Instead, Jordan Peterson, Canadian psychologist and arguably, the hottest intellectual in the Western world today, decided to do a
Donald Trump
and threatened to physically smack his adversary around like the US president had said he would do to his critic and former vice-president Joe Biden.
Peterson posted on Facebook and Twitter: "And you call me a fascist? You sanctimonious prick. If you were in my room at the moment, I'd slap you happily … You arrogant, racist son of a bitch Pankaj Mishra."
If that's the way public intellectuals carry on these days, what chance do the rest of us have to debate divisive issues in a civilised way?
Peterson was responding to an incendiary piece by Pankaj Mishra, the respected literary critic from India, on his new book 12 Rules For Life: An Antidote to Chaos, in the New York Review of Books.
In more than 2,000 words, Mishra managed to mention just one rule of Peterson's – "Stand up straight with your shoulders back" and don't forget to "clean your room".
Rather than a book review, it was more like an epic takedown on the so-called Peterson phenomenon itself. No one, after all, expects the premier literary publication in the English-speaking world to review just a self-help book. Mishra's essay may be brutal, but it is civil and as we will see, he does have a point.
Barely two years ago, Peterson was an obscure professor of psychology at the University of Toronto. At that time, he had published just one book, Maps of Meaning: The Architecture of Belief, and that was almost two decades ago. Today, he is a YouTube sensation, bestselling author, and something of a spiritual guru to legions of mostly white males.
He has been described as "the most influential public intellectual in the Western world right now" by New York Times columnist David Brooks.
The last time the newspaper used a similar accolade, it was on Noam Chomsky in the early 1970s. Admittedly, the original article was a critique of the disparity in quality between Chomsky's groundbreaking linguistic research and his political writings. Perhaps Brooks shared the ambivalence about Peterson.
Peterson himself has described "the whole ride" as scary and said he is expecting to trip up anytime. Maybe his response to Mishra is just that. Then again, his right-wing followers may be cheering him on.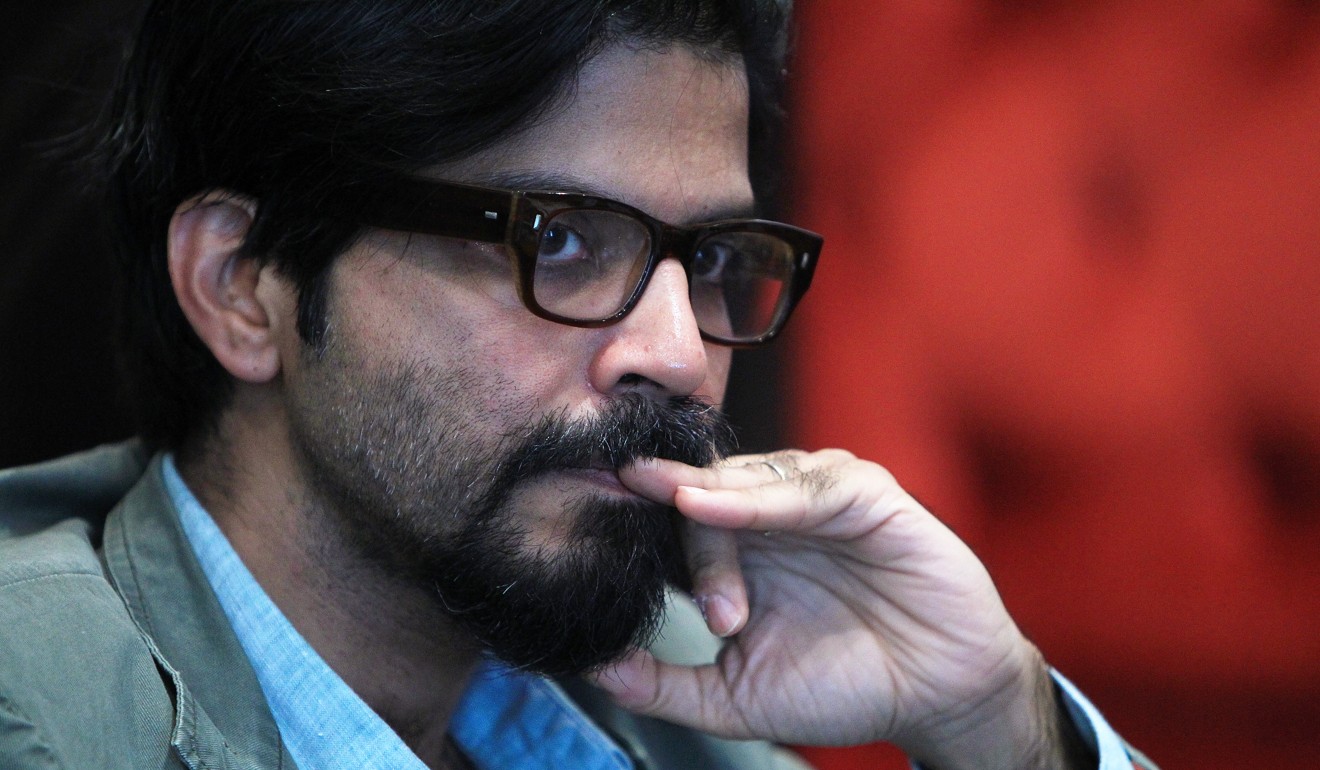 It all began improbably with something called Bill C-16, an amendment to the Canadian Human Rights Act and Criminal Code that adds "gender identity and gender expression to the list of prohibited grounds of discrimination", including hate speech and propaganda.
Peterson objected to the bill, which was subsequently passed by parliament, claiming it infringed free speech and amounted to thought control.
To understand his objection, one must dive deep into the bowels of academic disciplines like gender studies, post-feminism, French deconstructionism and critical theory, all of which Peterson has criticised as undermining the very idea of the traditional Western university, maybe even the very idea of the West itself. The latter issue is what Mishra was trying to get at.
Most people would be wise to stay clear of such academic minefields, but there is one concept that needs a wide airing, because, if Peterson is right, it underlies the whole premise of C-16 and is spreading around the world, including in Hong Kong: gender fluidity.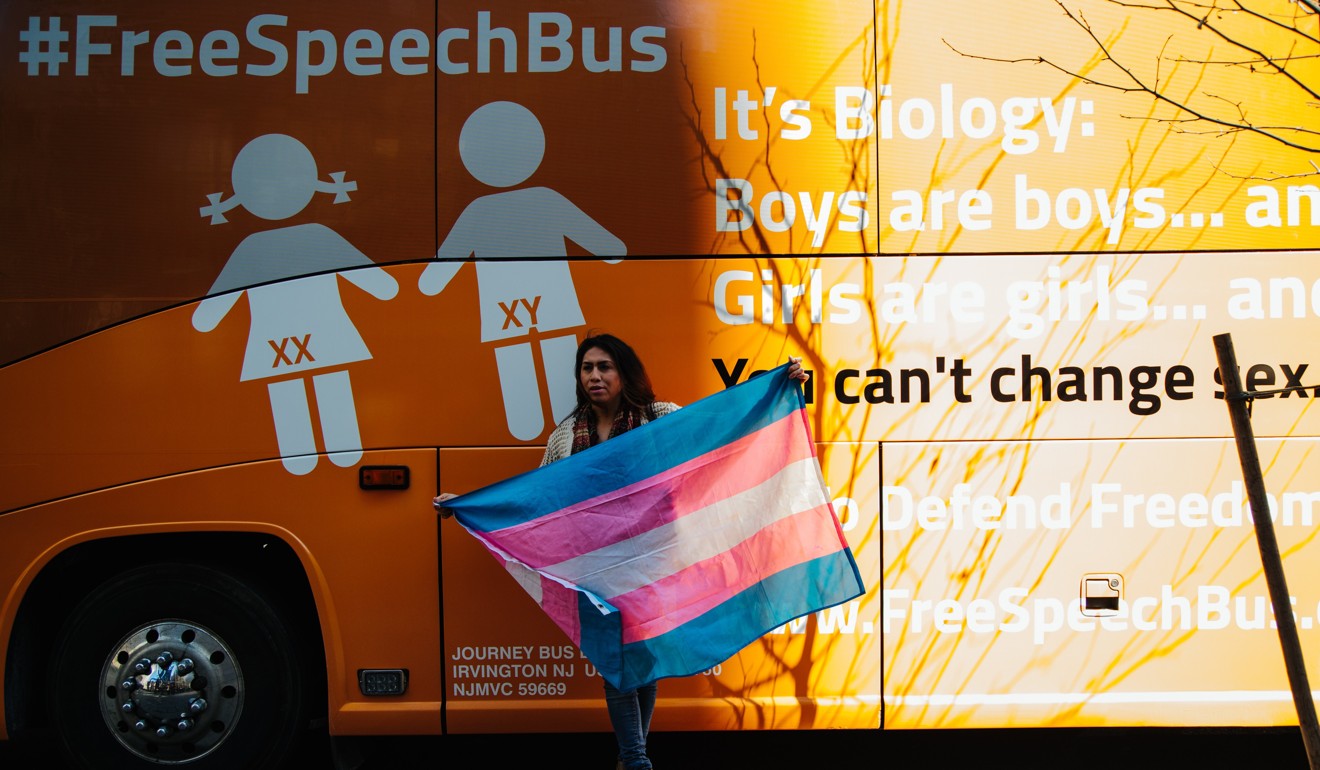 Hundreds of academic treatises and PhD theses have been written on this key concept, which has immediate practical consequences on people's lives. The idea is that there are not two sexes, but many, and that gender is determined less by nature and more by society as a means of social and political control. To be free agents, people must be able to determine their own gender – choosing what to identify as in legal documents, for instance, and choosing their preferred gender or genderless pronouns. This was what Peterson objected to.
If you refuse to use someone's preferred pronouns, Peterson wondered, does it mean you have breached C-16? And if there are more than two genders, how many are there? On the internet, one is called veloxigender – a fluid gender which moves too quickly for even its owner to identify what gender "they" are. While this term is no doubt a joke (an offensive one to some) it raises a legitimate point. Even if you admit genders are fluid, you have to ask, how fluid; and how often do you or can you change?
These are not arcane academic questions. To make a point about the new gender political correctness, Canadian right-wing journalist Lauren Southern posted a widely viewed clip on YouTube in which she browbeat a doctor, without a physical exam, to certify her as a man and then forced workers at a government office to change her gender to male on her official documents.
Peterson was sent warning letters by the university administration; dozens of fellow professors filed petitions against him; and student activists held rallies outside his office.
But soon, a counter-movement, led by such Canadian right-wing groups as Rebel Media, began to rally in his support. For the politically moderate, he became a symbol of free speech. For the alt-right, he was standing up against feminists, social justice fanatics and the liberal-multicultural elite.
All this noise might have died down once C-16 was passed. But then, people began to realise Peterson was more than just a campaigner.
For years, he has been posting his lectures online. There are hundreds of them and they are lively, entertaining and erudite talks, ranging from existentialism, Jungian psychology, the validity of IQ measurements (yes, they work) and personality types to how to be a man and what women really want. They are a jolly mixture of scholarly discourse and supermarket self-help.
Almost overnight, he became a media sensation. His clips have been seen more than 40 million times. Canada's CBC TV news estimates he may be earning in excess of C$750,000 a year from YouTube.
When asked why he has such a huge following, he replied: "It's because I tell archetypal stories." Presumably, he meant people find his lectures and interviews meaningful.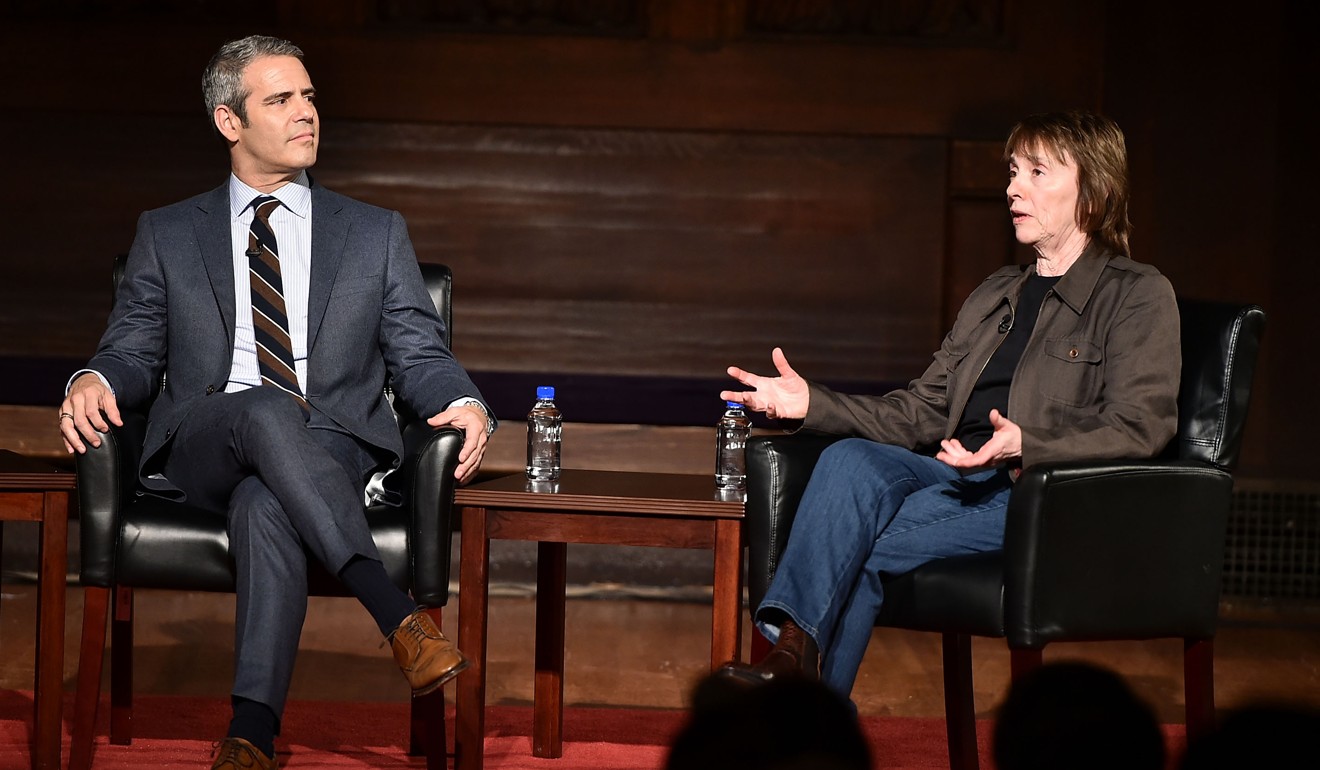 Peterson may be a creation of the internet, but the phenomenon is not new. In the late 1980s, Camille Paglia, the American literary critic and, depending on your politics, either a feminist or an anti-feminist, was ubiquitous in North American media like Peterson.
Both scholars go up against the political correctness culture on university campuses and across Western society; both think the contemporary university is mollycoddling young people with "trigger warnings" and "safe spaces"; both think all the post-structuralist "isms" are intellectually bankrupting "real" scholarship; and that the Western canon, in the arts and sciences, created mostly by dead European men, is what really counts for the life of the mind and democracy in the West.
"In the West," Peterson wrote in his new book, "we have been withdrawing from our tradition-, religion- and even nation-centred cultures," resulting in "desperation of meaninglessness."
Whatever their personal political commitments, the two scholars' public stances clearly appeal to those who are socially conservative, white males who are tired of being told they are oppressors of women and minorities and who allegedly exploit their "white privilege", even as they may be living with their parents and earning Mcwages with poor career prospects.
Brooks, the Times columnist, explains well Peterson's appeal: "The implied readers of his work are men who feel fatherless, solitary, floating in a chaotic moral vacuum, constantly outperformed and humiliated by women, haunted by pain and self-contempt.
"At some level Peterson is offering assertiveness training to men whom society is trying to turn into emasculated snowflakes. Peterson gives them a chance to be strong. He inspires their idealism by telling them that life is hard."
Of course, they are also the same demographics that voted for Trump. Or, as Mishra argues, the same subterranean currents that took Trump to the White House are the same that are propelling Peterson's popularity.
"In the end, desk-bound pedants and fantasists helped bring about, in Thomas Mann's words in 1936, an extensive 'moral devastation' with their 'worship of the unconscious' – that 'knows no values, no good or evil, no morality'," Mishra wrote.
"Nothing less than the foundations for knowledge and ethics, politics and science, collapsed, ultimately triggering the cataclysms of the twentieth century: two world wars, totalitarian regimes, and the Holocaust. It is no exaggeration to say that we are in the midst of a similar intellectual and moral breakdown, one that seems to presage a great calamity. Peterson calls it, correctly, 'psychological and social dissolution'. But he is a disturbing symptom of the malaise to which he promises a cure."
It's puzzling that Peterson didn't try to engage Mishra rather than threatening to beat him up. Many of Peterson's lecture clips offer his analysis of the multiple causes of 20th century totalitarianism. His big hero is Aleksandr Solzhenitsyn.
In a sense, those lectures have already offered an answer to Mishra. And in an interview on CBC, he was offering something of a reply. Far from contributing to the divisiveness and chaos, he said he was trying to give people the mental tools to deal with them.
Mishra may have been unduly harsh. But it's hard to avoid questioning whether Peterson is offering enlightenment or holding up social progress. He is, after all, a poster boy of the Canadian alt-right movement.
Alex Lo is a columnist with the South China Morning Post. He specialises in Hong Kong affairs