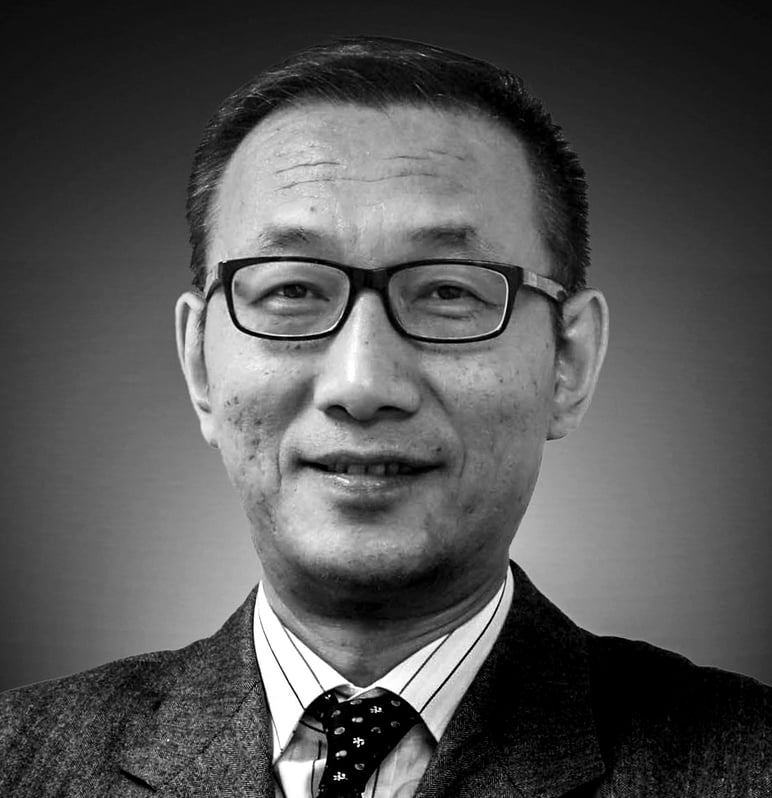 SCMP Columnist
China Briefing
by Wang Xiangwei
China Briefing
by Wang Xiangwei
Trump's trade war with China is just his opening gambit
With Sinophobic elements in the White House seemingly intent on containing China's economic rise, the next moves to throw Beijing off balance are likely to involve Taiwan and the South China Sea
Could the US-China trade war be over before it even starts? The oxymoron may have a ring of truth to it if the latest remarks from the presidents of China and the United States are to be taken seriously. 
Throughout his speech of nearly 40 minutes, Xi did not mention China's trade spats with the US or US President 
Donald Trump
. But Xi appeared to have singled out some pledges to address Trump's concerns.
In particular, he said China would relax the foreign ownership limit on automobile joint ventures (currently set at 50 per cent) as soon as possible and would "significantly lower" tariffs on imported vehicles. Xi's pledge came less than a day after Trump complained in a tweet that China imposes a 25 per cent tariff on imported American cars, 10 times the tariff the US imposes on imported Chinese ones.
"Does that sound like free or fair trade," Trump asked. "No, it sounds like STUPID TRADE – going on for years!"
"We will make great progress together!" he said.
In a briefing, the White House press secretary Sarah Huckabee Sanders said the White House was encouraged by Xi's words but it wanted to see concrete actions from China. She said it intended to keep moving forward with its plans to impose tariffs.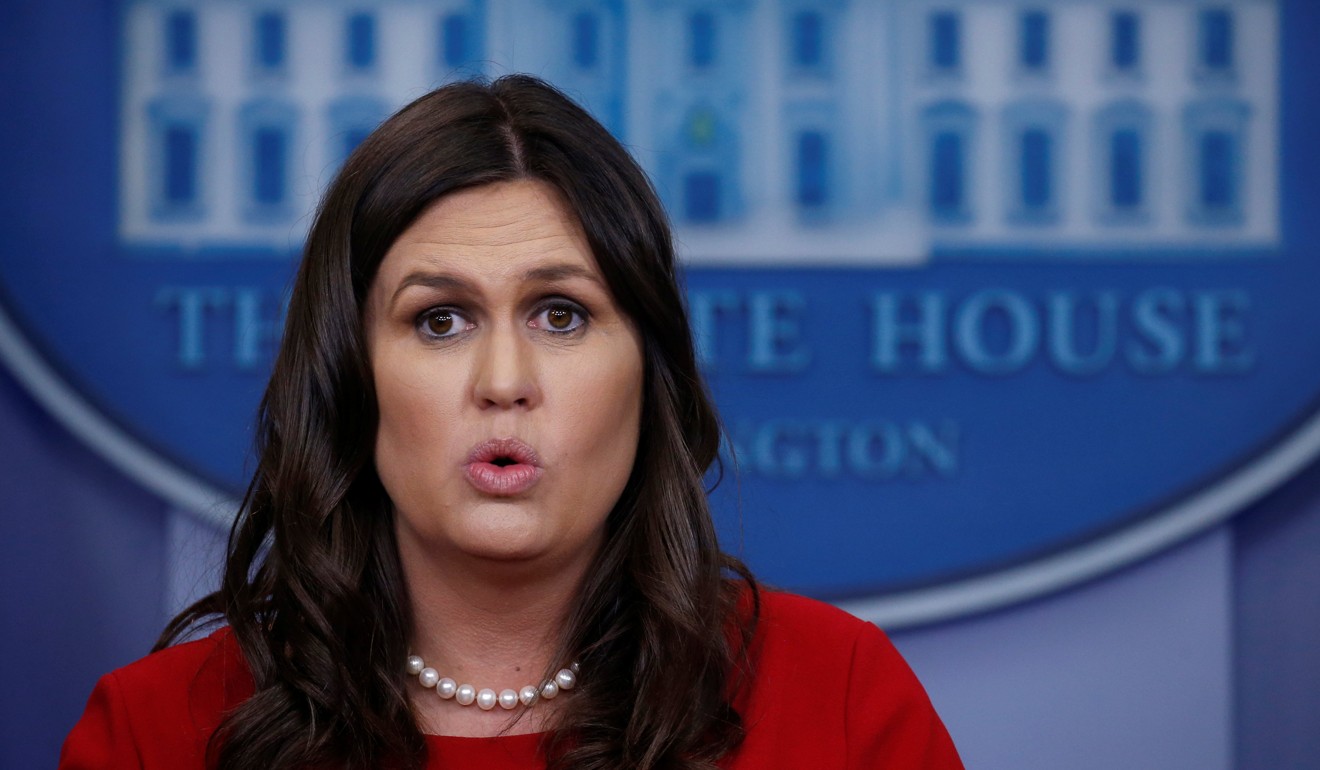 Stock markets in Hong Kong, Shanghai, and New York rose strongly on Xi's comments, but many overseas media reports concluded that Xi's speech contained no big concessions to Trump, thus failing to assuage fears of a trade war.
Those overseas media reports may have misread the intention of Xi's speech, which is more about portraying China as a responsible world leader that embraces multilateralism and globalisation against Trump's unilateralism in terms of his America First policies and threatened trade wars.
By Chinese protocol, top leaders including Xi usually follow the routine of giving broad outlines and visions at a forum like Boao, avoiding specific targets. 
Moreover, directly and fully addressing Trump's concerns in the speech would have been seen as a total capitulation by China, which is out of the question in the current heated climate.
It is worth noting that Xi stressed he would see the measures outlined in his speech were released and executed as soon as possible. 
This may be China's subtle message to US officials to restart their discussions over trade frictions and ease any suspicions they may have that Xi's speech was just more shadow boxing by China – great rhetoric but no action. In 2017, Xi gave a rousing speech in Davos about China leading the world as a champion of globalisation but foreign investors have complained there has been little meaningful progress since. Both US and Chinese officials have confirmed that their discussions over trade frictions have stalled amid the continuing war of words in traditional and social media.
Now with the positive response from Trump and the White House, both sides are expected to resume talks very soon. But even if both sides reach comprehensive agreements to avoid a trade war in the next few months, that will not be the end of the downward spiral in their relationship.
Now it has become increasingly clear that America's real beef with China is about much more than fixing a trade imbalance – even though that issue may be the trigger.
Trump, or at least some of his senior Sinophobic advisers, appears to have a much more sweeping agenda aimed at curbing China's technological advances and thus containing China's overall economic rise.
Peter Navarro, Trump's trade adviser, said as much in his op-ed piece in the Financial Times on Monday. 
The timing was deliberate as it came one day before Xi's speech.
Referring directly to the country's Made In China 2025 policy manifesto, he said if China dominates strategic hi-tech industries including artificial intelligence, robotics and quantum computing, self-driving vehicles, automated machine tooling, and advanced medical devices, "the US simply will not have an economic future".
One less talked but equally important reason is that the trade agenda is also driven by the ideological hawks in the White House who are disappointed that nearly 20 years after China joined the WTO, it has not turned out as democratic as the West had hoped. 
All this shows that the trade war is most likely to be the opening gambit of a series of moves by Washington to throw China off balance.
The next likely move will be on 
Taiwan
, one of the most sensitive issues in 
China-US ties
. Beijing sees the island as part of China and frowns on any official contact between Taiwan and other foreign countries, particularly the United States.
Soon after Trump was elected, he started to play the Taiwan card by taking a congratulatory phone call from the Taiwanese president 
Tsai Ing-wen
in his transition to the White House and made no secret of his wish to use the Taiwan issue to force trade concessions from China.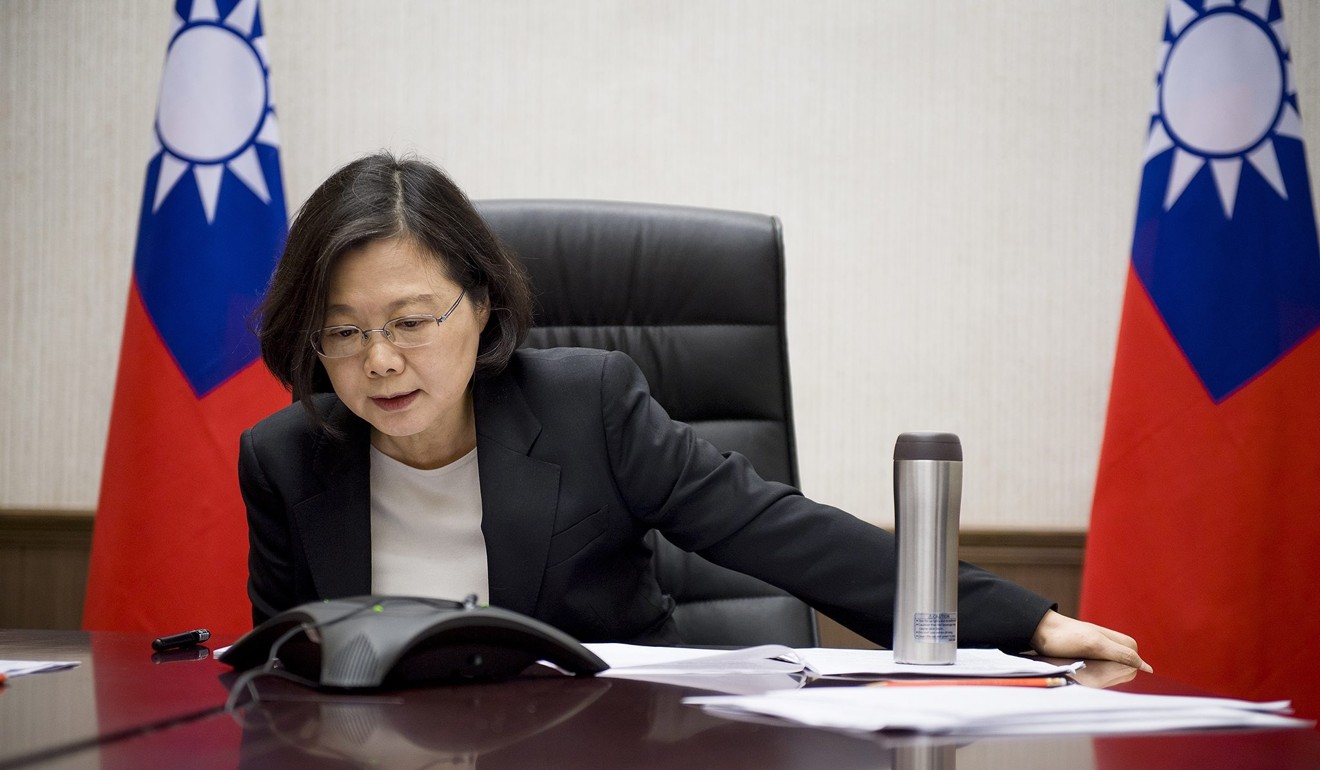 Since then, his administration has made several moves to warm ties with Taiwan, including approving the licences for American firms to sell Taiwan technology to build submarines and signing the Taiwan Travel Act to encourage visits between American and Taiwan officials.
Another notable example is the recent appointment of John Bolton as the National Security Adviser. Bolton is known for taking a very strong pro-Taiwan stance in the past and there is growing speculation he may visit Taipei in June when the new American Institute, the de facto US embassy, is slated to open. If Bolton or some other senior US official makes the trip, China will see that as a major provocation.
In a related move, the US is likely to put more pressure on China over the 
South China Sea
following reports last week that China had installed communications-jamming equipment there to assert its authority.
In January, Bolton wrote an op-ed piece suggesting that US could accord Taiwan full diplomatic status if China did not back off in the South China Sea. The US is also more likely to send more warships to the disputed waters in the name of freedom of navigation.
This context helps to explain the unusually strong rhetoric from Chinese officials and media over Trump's decision to impose tariffs worth US$150 billion on Chinese imports.
Over the past week, the Chinese state media has launched an intense campaign to blast Trump and his tariff decision, saying that the Chinese will not be cowered and will retaliate in kind without hesitation.
But some of the nationalistic language has become worrisome. Lining up officials and economists to condemn Trump's unilateral approaches and mounting a robust defence of China's positions is one thing. But comparing the preparations for a trade war to those for a real war to fan the nationalistic sentiment is unhelpful.
In one of a series of combative commentaries, the 
Global Times
– the hawkish newspaper owned by Peop
le's Daily
– urged China to fight the trade war with the spirit in which it fought American soldiers in the Korean war.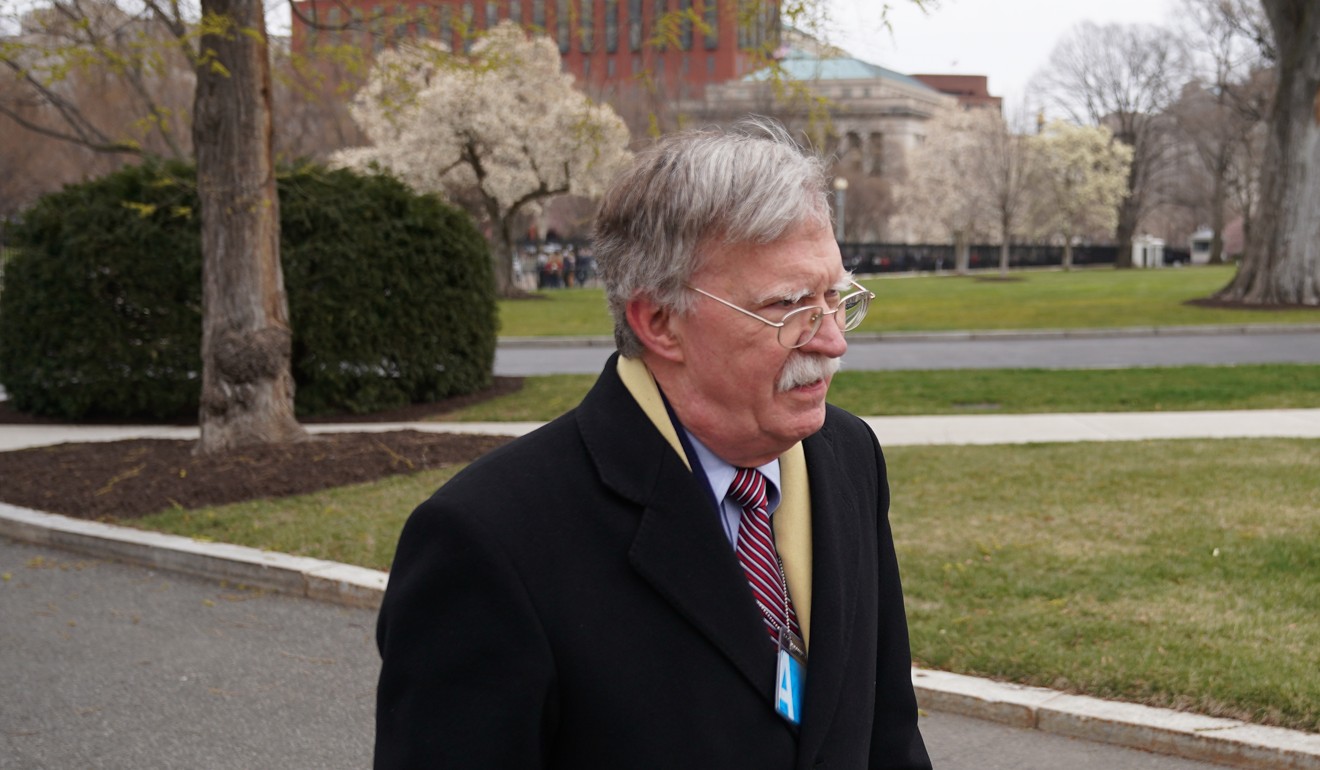 Xinhua went further by dusting off a phrase China used as a final warning to India and Vietnam right before launching military attacks on them in 1962 and in 1978 respectively.
All this war language may send a strong unified message to the US but it oversimplifies the evolving and complex bilateral ties between the world's two largest economies.
Following Xi's speech, official media were at pains to explain Xi's promises of more economic liberalisation did not stem from mounting pressure from the US and China was not capitulating.
People's Daily said in a blog that while those measures would benefit many of China's trade partners, they were "not applicable to those countries which violate WTO rules, and readily launch trade wars against other countries".
Perhaps such language stems from the historical perspective that China's opening up was often forced upon it by external forces.
But 40 years ago, Deng Xiaoping showed great foresight and wisdom by putting China on the path of reform and opening up. As Xi acknowledged in his speech, Deng's policies have brought revolutionary changes to China, helping pave the way for it to become the world's second largest economy and the biggest trading nation.
The measures unveiled in Xi's speech are equally significant and necessary to bring the country's economy to a new level. It is in China's own best interests to see them implemented as soon as possible. All the better if implementation of those measures helps repair ties with the US. ■
Wang Xiangwei is the former editor-in-chief of the South China Morning Post. He is now based in Beijing as editorial adviser to the paper