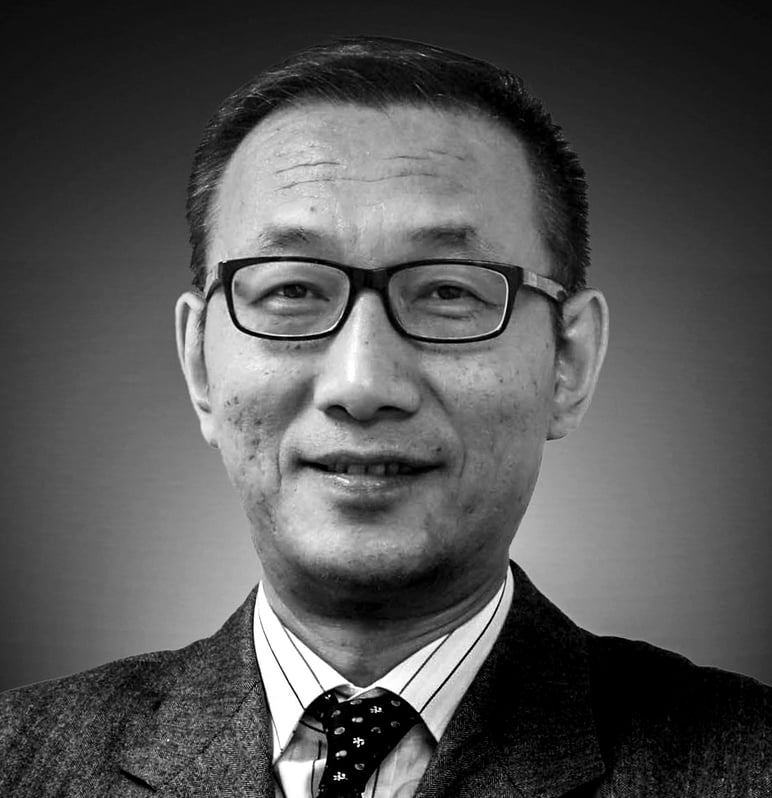 SCMP Columnist
China Briefing
by Wang Xiangwei
China Briefing
by Wang Xiangwei
Xi Jinping's take on communism offers alternative to decline of the West
In reviving Karl Marx's ideals 200 years after his birth, the Chinese president is directing his nation to embrace a new model of governance
"Karl Marx must be turning in his grave". Back in the late 1970s and 1980s, that was a phrase some Western media outlets relished including in their reports when they wrote about China's then paramount leader Deng Xiaoping's momentous decision to ditch the Marxist, Leninist, and Mao Zedong thoughts effectively, though not in name.
Instead, Deng preached his own philosophy of "feeling the stones to cross the river" by undertaking bold economic reforms, encouraging private sector development, and opening up China to foreign investment, which helped pave the way for China's economic lift-off.
Marx has probably been rolling in his grave again over the past week or so as China has engaged in a high-profile nationwide campaign to mark the 200th anniversary of his birth and the 170th anniversary of the publication of the Communist Manifesto, which along with Das Kapital set the foundation for the rise of communism and the modern thoughts over labour relations, class struggles and political economies.
With the aid of slick programming, including songs, poem readings and cartoons, elaborate efforts were undertaken to show that the theories of the German philosopher are still relevant today. Particularly targeting Chinese youth, a five-part talk show called Marx was Correct was shown during prime time on China Central Television and heavily promoted online.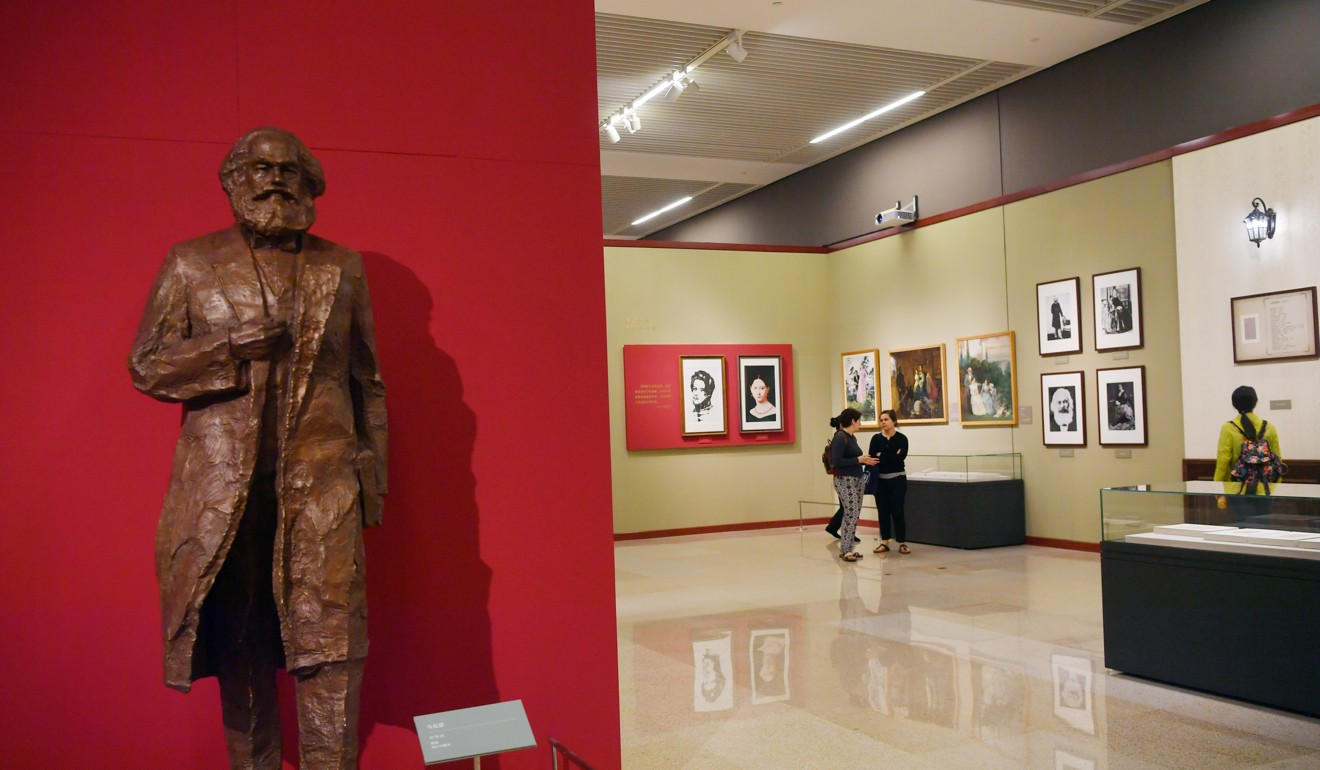 The propaganda culminated in a grand ceremony in the Great Hall of the People where President
Xi Jinping
led top leaders who paid tribute to what he termed "the greatest thinker" in history.
Two centuries on, despite profound changes in human society, the name of Karl Marx is still respected all over the world, and his theory "still shines with the brilliant light of truth", Xi said.
"In the new era, the Chinese communists still need to learn from Marx," Xinhua quoted the president as saying. "Let the wonderful pictures of human society envisioned by Marx and Friedrich Engels keep rolling out in the land of China."
It is interesting to note that on top of fulsome praise for his theories, Marx was portrayed by the official media as someone with a passion for life, who was true to friendship, and a "cool" idol for the youth to follow. But their reports conveniently glossed over his wild, binge-drinking youth, his falling out with most of his friends over seemingly petty issues, and that only 11 mourners attended his funeral at Highgate cemetery in London in 1883.
Understandably, Western media reports have largely been sceptical or even cynical, highlighting what they see as contradictions – Xi champions himself as the leader of free trade abroad, but embraces Marxist ideals at home.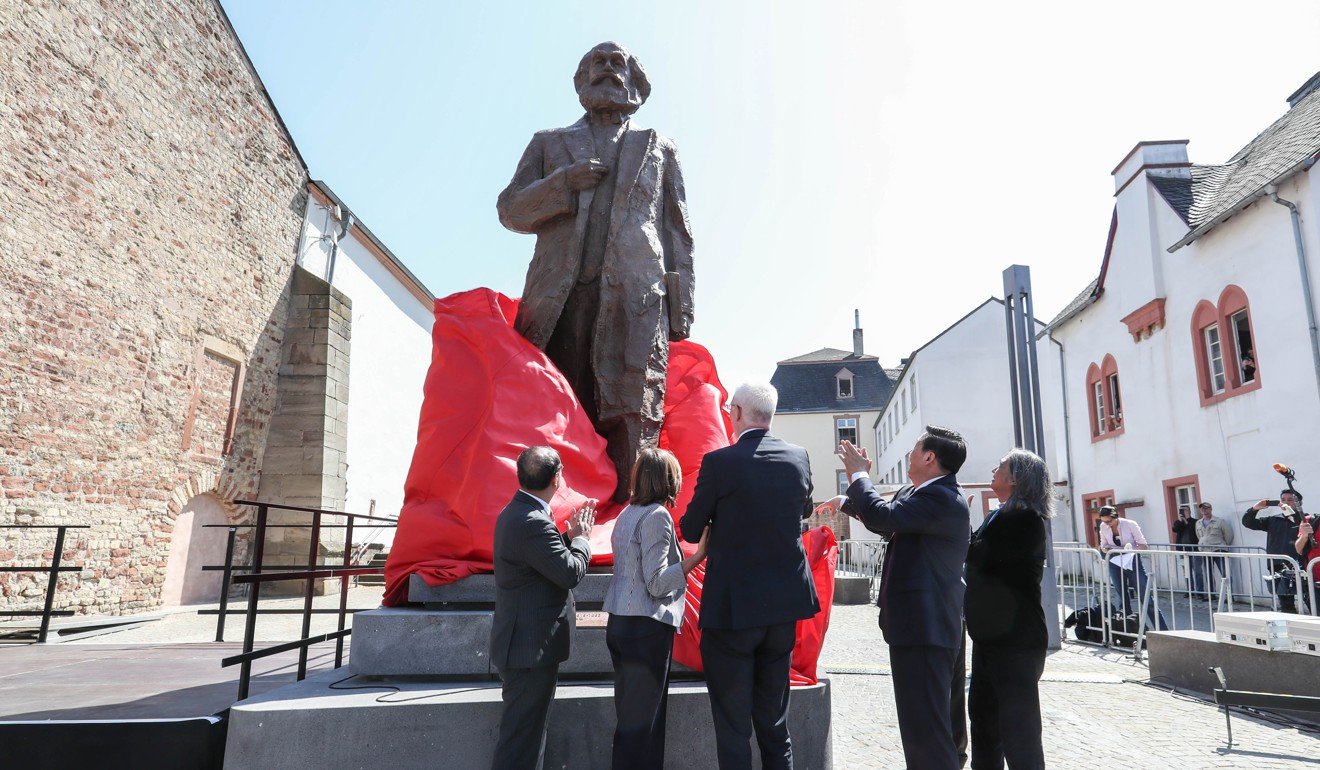 For some, perhaps an even bigger irony is that China's economic progress has partly stemmed from low-wage Chinese workers who toil in factories assembling iPhones or Nike trainers for Western consumers.
Other reports have noted that Xi's decision to re-embrace the Communist Party's founding ideology comes at a time when he has undertaken drastic measures to strengthen the party's grip at all levels of society. Many have seen this simply as a ruse to further validate and strengthen ideological control. That is correct, but there is more than meets the eye. It is true that since Xi came to power five years ago, he has repeatedly stressed the party should remain true to its founding mission. The official media has now claimed Xi is the natural heir of Marxism after his political philosophy "Xi Jinping Thought on Socialism with the Chinese Characteristics for a New Era" was written into the party and state constitutions.
More importantly, the reintroduction of Marxism is part of Xi's grand scheme to offer a new governance model based on authoritarianism and economic progress, as compared to that of Western democracies, at a time of profound economic and political upheaval in the world.
The Chinese state media and officials relish portraying the rise of China in this particular context, summarised in a phrase known as the world's disorder versus China's successful governance. Translated: Western democracies are on the decline, beset by flagging economic growth, worsening public security, a widening gap between the rich and poor, and the rise of terrorism and populism. Those deficiencies are evidenced by the election of US President
Donald Trump
and his controversial decisions over issues such as trade, Iran's nuclear deal and climate change, as well as the disarray of Europe partly caused by
Brexit
.
Indeed, the West's interest in Marxism has made a strong comeback since the global financial crisis in 2008 as it highlighted the pitfalls of the capitalism Marx predicted more than 150 years ago and they have haunted the Western democracies ever since.
Ironically, some of the deficiencies in the Western capitalist system have also plagued China: slowing economic growth and its Gini coefficient, the measure of income disparity – one of the highest in the world.
Identifying himself as a man of the people, Xi has determined to address the latter issue with zeal. He has set an ambitious but workable target, aiming to lift China's remaining 70 million people out of poverty by 2020. Moreover, as Kevin Rudd, a former Australian prime minister and a keen student of Chinese history and politics, pointed out recently, Xi is a Marxist dialectician who is acutely aware of the new social, economic and political forces being created by China's economic transformation. Reassertion of Marxism is part of his response to the challenges posed by those new forces.
While China rediscovers Marxism, believing it will help guide the country towards greatness, a great contradiction remains to be solved. Although China's economy may have already become the world's second-largest after 40 years of reforms, its leaders openly acknowledge the country is still in "the primary stage of socialism" due to its uneven material and wealth growth, and will remain so in many more years to come before China can realise a more advanced and equitable socialism, let alone achieve the ultimate communism described in Marxist theory.
As illustrated by the potential trade war looming between China and the US, the dream that Marx and Engels envisioned in the Manifesto 170 years ago, that the bourgeoisie would produce its own grave diggers, is still a dream. ■
Wang Xiangwei is the former editor-in-chief of the South China Morning Post. He is now based in Beijing as editorial adviser to the paper