Beijing and Washington may have cobbled together a deal to pull back from the brink of a damaging trade war but the contrast in interpretations of its implications by officials, media and analysts from both countries makes for fascinating reading.
As soon as both sides wrapped up their talks and released a blandly worded joint statement that contained no concrete numbers last weekend, the overwhelming conclusion from the American mainstream media and analysts was that US President Donald Trump had lost the war he once boasted was easy to win. Instead, he had handed China a significant victory without getting much specific in return.
The joint statement merely said China had agreed to "substantially" decrease the US trade deficit and "meaningfully" increase imports of agricultural products and energy from the United States – with details to be hammered out during the visit of another US delegation to Beijing.
It contained only vague language regarding the vigorous protection of intellectual property rights and curbs on what Washington sees as the rampant theft of US technologies, a focal point of Trump's previous demands.
The mostly negative reactions put Trump on the defensive. Trump argued that with the trade deal he had done more than what his predecessors had only talked about. In particular, he underlined that China would buy from American farmers – his traditional support base – as much as they could produce.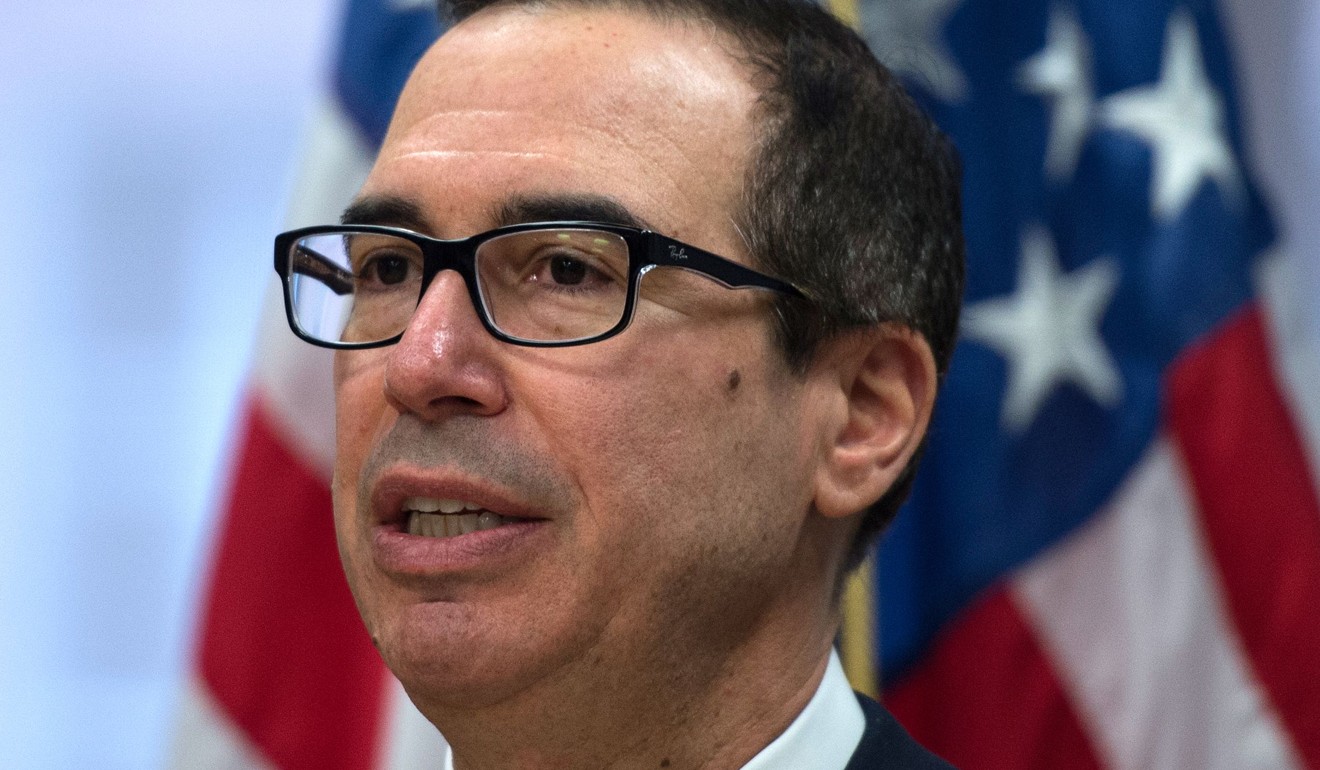 US Treasury Secretary Steven Mnuchin said Washington had merely put the tariffs and trade war "on hold", but only hours later the US trade representative Robert Lighthizer implied that the tariffs could be back on the table if the following talks did not go well. In contrast, Vice-Premier Liu He, China's point man on trade talks and President Xi Jinping's most trusted economic adviser, portrayed the statement as both sides agreeing not to engage in a trade war, describing it as "a win-win choice".
Curiously, the word "win" was conspicuously absent from most Chinese state media reports which instead tried their best to explain why China had not given away too much by agreeing to substantially increase imports from the US. With good reason.
Ever since Trump announced plans to impose punitive tariffs on US$150 billion of imports from China, the Chinese media has engaged in strident propaganda, blasting America for acts of "hegemony", "playing with fire", and "taking the unilateral approach". The underlining message was that China would never capitulate to US demands while a gun was pointed at its head.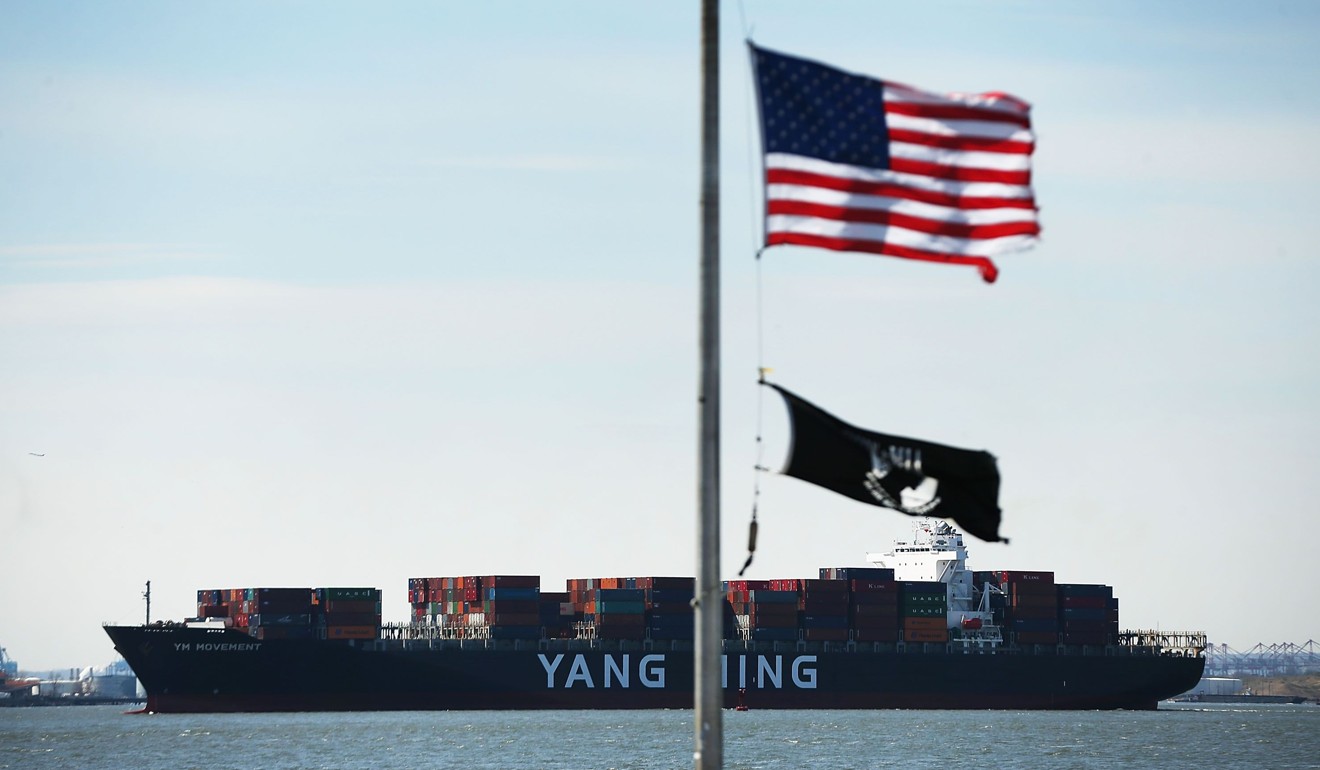 Well, judging by the online reactions of the Chinese, that is exactly what China has appeared to do. In particular, many have taken issue with one specific sentence in the joint statement: that China would significantly increase its purchases of US goods and services to "meet the growing consumption needs of the Chinese people and the need for high-quality economic development".
In an entry on Weibo, China's equivalent of Twitter, Yan Xuetong, one of China's leading experts on foreign relations, raised the pertinent rhetorical question that if that were the case, did it mean the Chinese authorities did not know about these needs or did not want to meet these needs in the past? Other cynics said they would have to thank Trump for doing the right thing to help meet the growing demand of the Chinese people.
Indeed, on Tuesday, China announced it would significantly cut auto import tariffs starting from July, with tariffs on most imported cars dropping from 25 per cent to 15 per cent, and tariffs on auto parts from between 8 and 25 per cent to 6 per cent.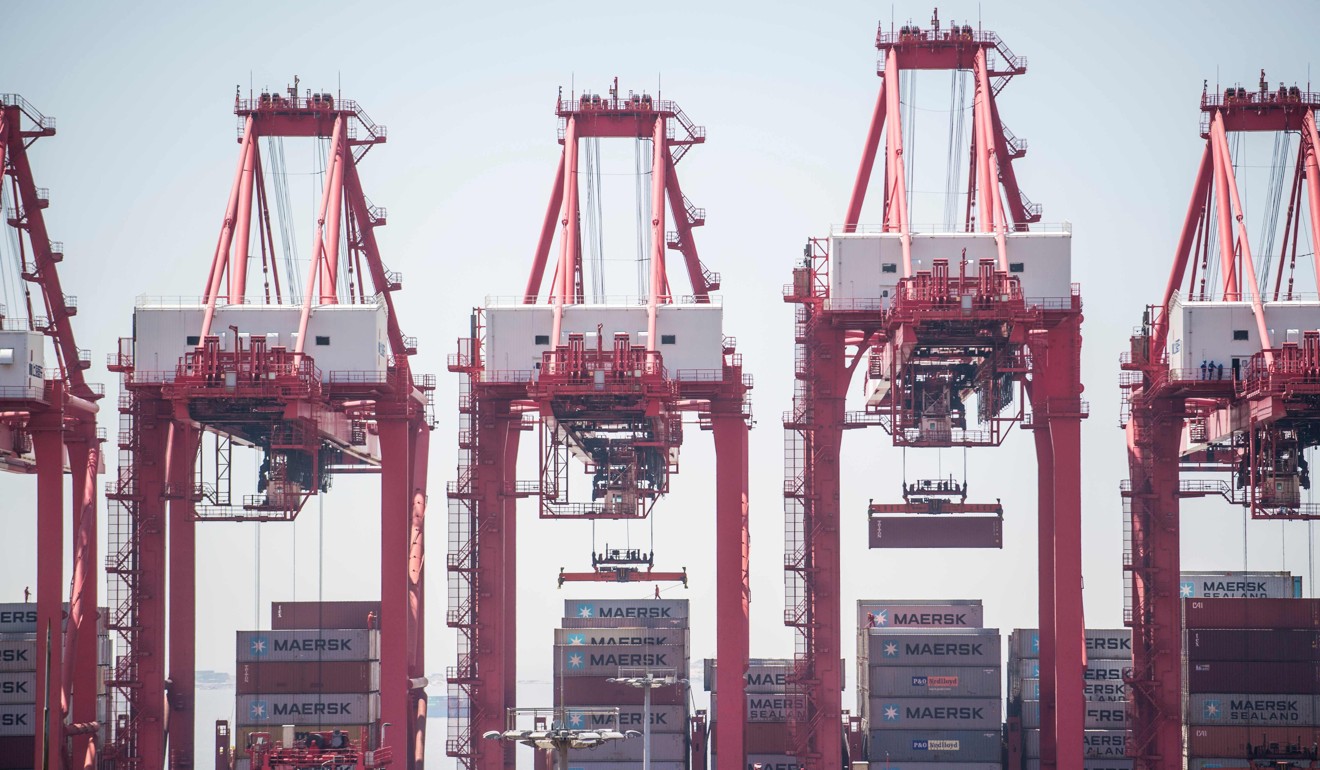 And more announcements regarding other imports and tariff reductions are likely to follow soon.
Given this context, the vague joint statement might well be couched in a way to save face for Chinese officials. The reality is China is believed to have made concrete commitments and agreed to specific targets regarding its purchases of US agricultural products and energy, tariff cuts in manufacturing, and the opening up of its financial and cultural services sectors (including by importing more American films).
Mnuchin hinted as much to Fox News last Sunday when he said China had agreed to specific targets sector by sector. He said, for example, that China would increase imports of US agricultural products by 35 to 45 per cent this year and double energy imports to US$60 billion annually over the next three to five years.
One notable thing China did not seem to accept was Trump's demand that China cut its trade surplus with the US by the headline figure of US$200 billion. It remains unclear if the accumulation of China's sector by sector commitments comes anywhere close to this figure. However, it is safe to assume that China's commitments are much bigger and more comprehensive than expected. This is what has prompted the Chinese media to explain to its audience why more imports of US goods and services are beneficial and how this will help upgrade Chinese industries.
But in the complex geopolitical tussles between Washington and Beijing, there is always more than meets the eye. From the Chinese perspective, Beijing did well in pulling off a temporary truce at a time when Trump's advisers Lighthizer and Peter Navarro appear to be using trade as a ruse to pursue an ominous anti-China agenda. By agreeing to trade concessions in talks led by Mnuchin and the US Commerce Secretary Wilbur Ross, who will visit Beijing soon, China was able to exploit their open division with those anti-China elements in the White House to push back their more hawkish agenda. In addition, China has used the trade talks as a bargaining chip to get Trump to lift a seven-year ban on ZTE, one of China's largest telecom companies, from purchasing US parts crucial to its products. ZTE was hit by the ban after the US accused it of illegal shipments to Iran and North Korea, threatening the very survival of the company, which employees 84,000 people.
More importantly, China's recent moves to strengthen its ties with North Korea also helped it gain the upper hand in the trade talks with US.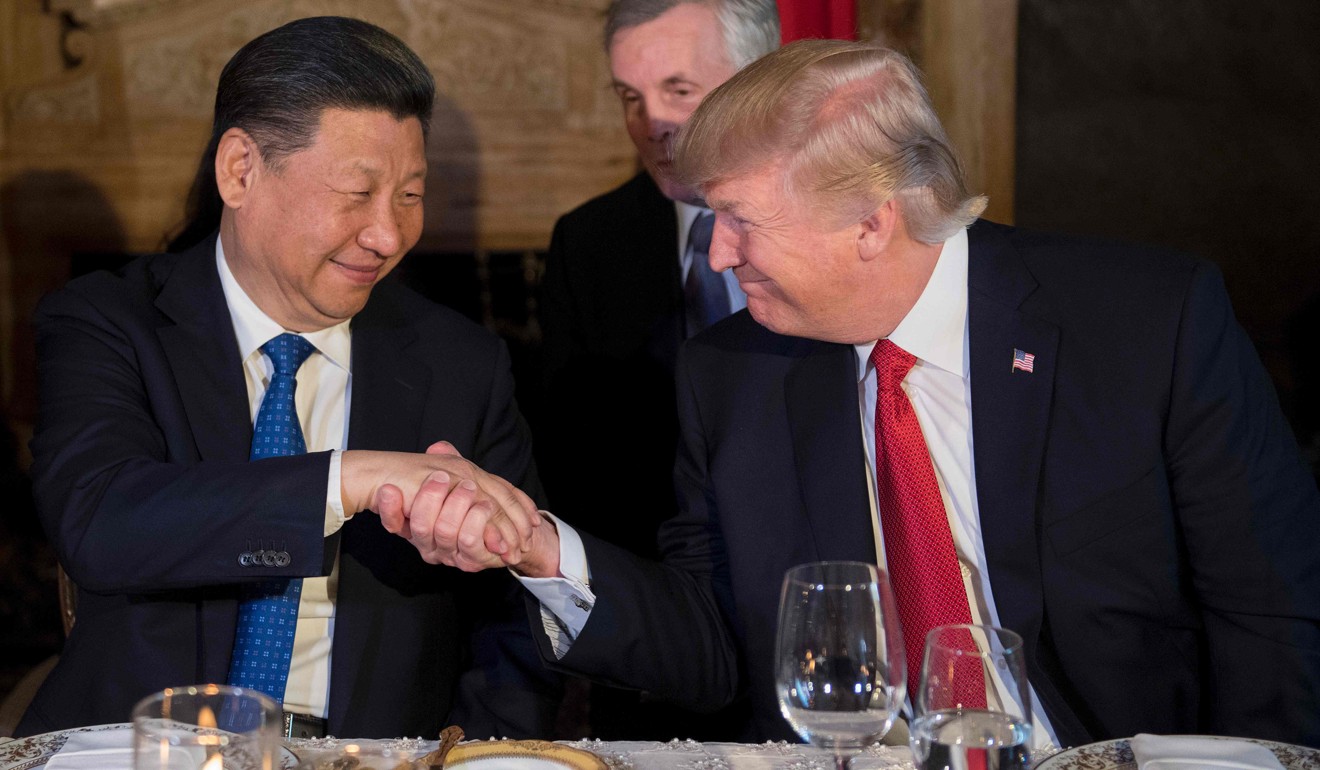 Ever since Xi met Trump at his Mar-a-Lago estate in Florida in April last year and agreed to get tough on North Korea, China has largely kept its word and tightened the screws against its northern neighbour. From the beginning, Trump has dangled the suggestion that if China used its influence on North Korea, the US would go easy on trade disputes with China.
With the beefed up sanctions starting to squeeze Pyongyang hard and ties with China frayed, the North Korean leader Kim Jong-un signalled a thaw in relations with South Korea and even the US earlier this year. This prompted US officials to open secret communication channels to talk to the North Koreans, dangling enticements while publicly maintaining a tough stance.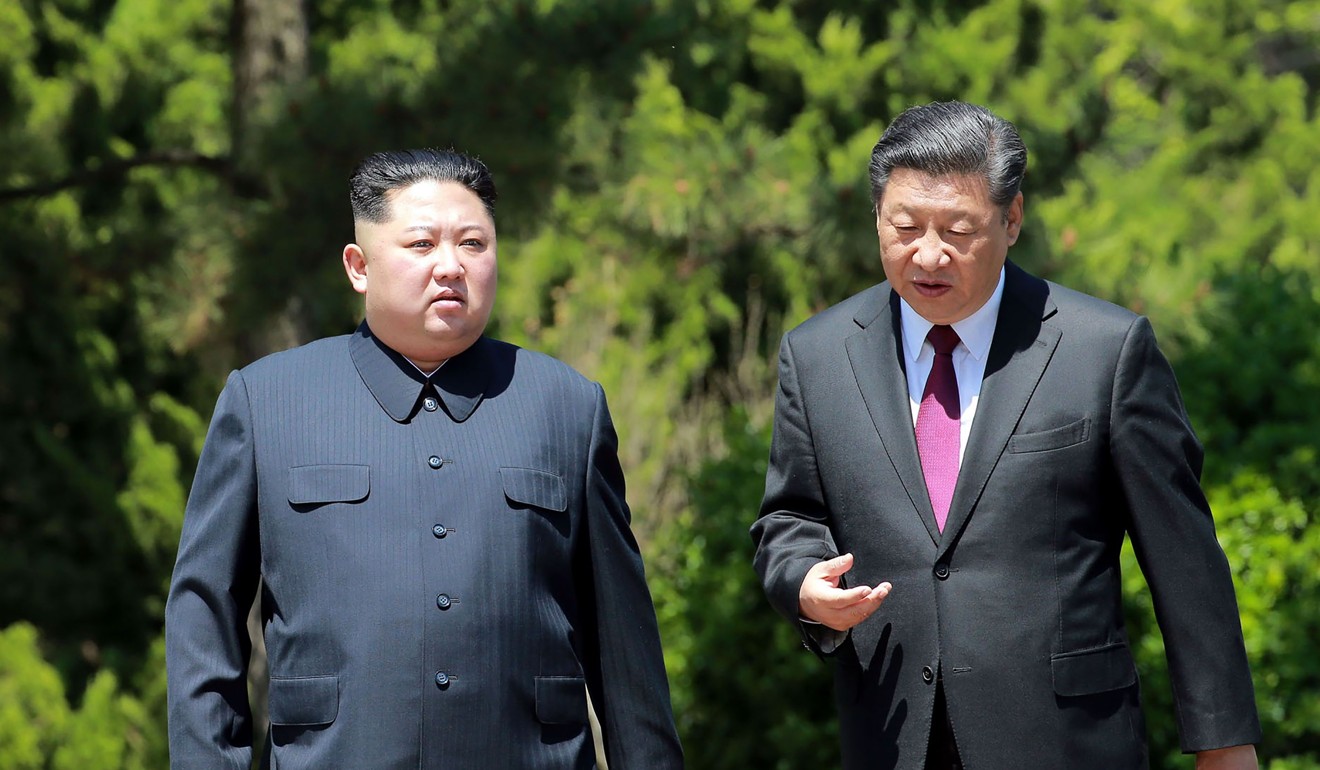 After a brief period of concern that China would be left out in the cold, Beijing and Pyongyang have decided to patch things up out of mutual interest, as evidenced by Kim's two visits to China in less than two months. By bringing North Korea back into the fold, China has strengthened its influence as a power broker in the Korean peninsula.
During the two meetings with Kim, Xi is believed to have impressed on Kim that China would be in a better position to help North Korea revitalise its economy.
The meetings definitely aroused Trump's suspicions – following them he began to express doubts over his scheduled historic summit with Kim in Singapore next month. He told reporters that Xi may have influenced Kim given North Korea's recent threats to pull out of the summit on June 12. Those doubts were realised on Thursday when the White House announced Trump, in a letter to Kim, had cancelled the summit.
Trump reportedly made the decision after a North Korean vice-minister of foreign affairs blasted the US vice-president, Mike Pence, on Wednesday as "ignorant and stupid" and said Pyongyang was ready for a nuclear showdown if dialogue with the US failed.
Trump's abrupt decision has no doubt raised tensions over the Korean peninsula again but it could well be one of his brinkmanship negotiations tactics. Trump said last week that if the Singapore summit did not happen as scheduled, "maybe it will happen later".
No matter what happens next, China's role as power broker will become even more important and that should help Beijing gain more leverage in the upcoming trade talks. ■
Wang Xiangwei is the former editor-in-chief of the South China Morning Post. He is now based in Beijing as editorial adviser to the paper