Multiple suicide bombings in and around East Java's port capital of Surabaya over two days in mid-May left 25 dead and more than 40 injured.
For Indonesians, the gruesome, disturbing details of the attacks were just as upsetting as the casualties.
The fact that the main attacks – the bombings of two churches – were carried out by an ordinary middle-class family with four children strapped with explosives left many shocked.
As the country absorbed what had happened, the Ceritalah Team hit the ground to get a sense of how people in this bustling industrial hub were coping with the trauma.
"No, I've never thought of becoming a suicide bomber," Pak Hidayat gently states.
Born in East Java's Lamongan regency, the 43-year-old husband and father of four lives in Surabaya's northern Krembangan district.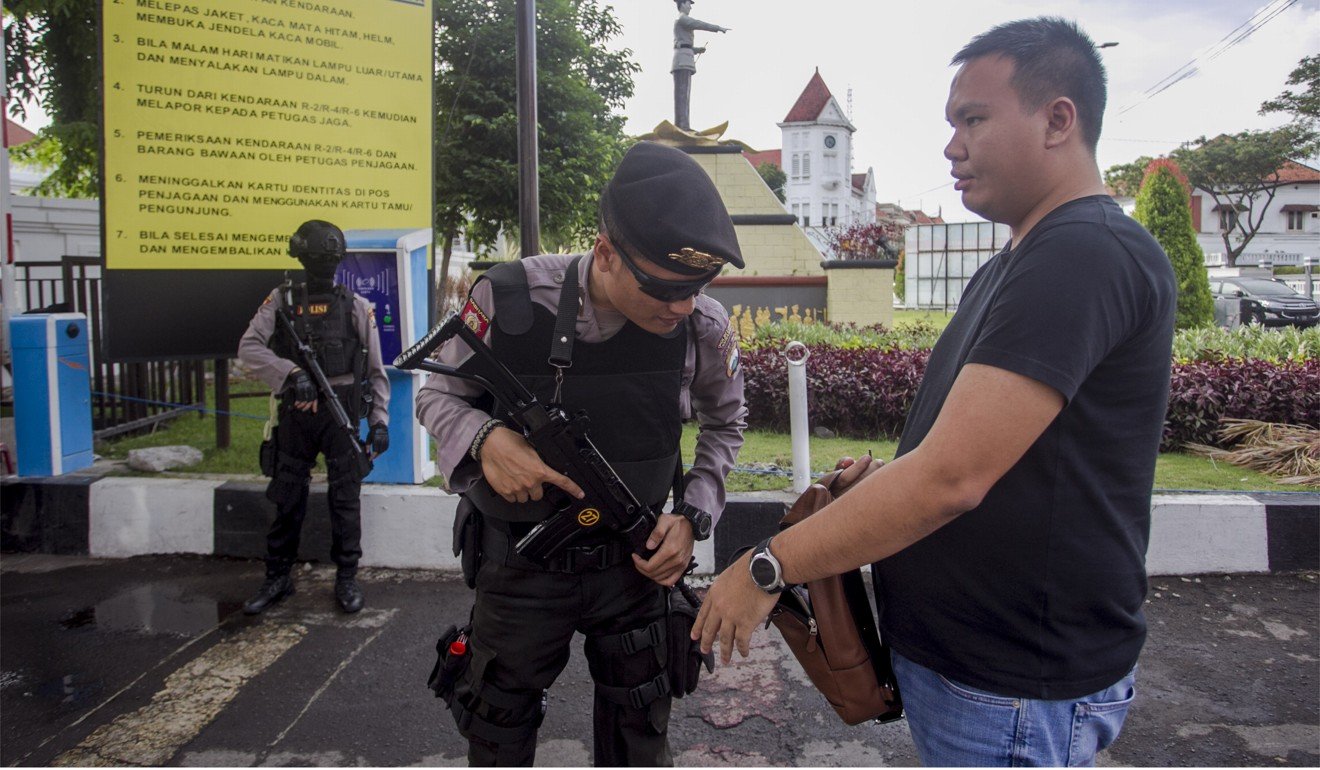 "I was near the police station when the attack happened. I could hear the bomb … They're not human," Pak Hidayat says of the attackers.
However, he was unsettled when he found out that one of the bombers, Dita Oepriarto, was also a father.
"I was surprised he was a terrorist. He had four children … like me."
Dita is alleged to have been tied to the Jamaah Ansharud Daulah (JAD), an Indonesian extremist group linked to IS.
"My oldest daughter is Safina, she's 12 years old," Pak Hidayat says.
Dita's daughter, Fadhila Sari, was also 12. The latter died when her mother bombed Surabaya's Diponegoro Indonesian Christian Church.
Pak Hidayat runs a digital printing business from home, and his life is very much built around Islamic values.
Pak Hidayat attended Lamongan's Pesantren Ihanul, a religious boarding school until he was 12. He learned to read the Koran and studied hukum, Islamic law. He went on to study civics and the Pancasila – Indonesia's national ideology – at the State University of Surabaya.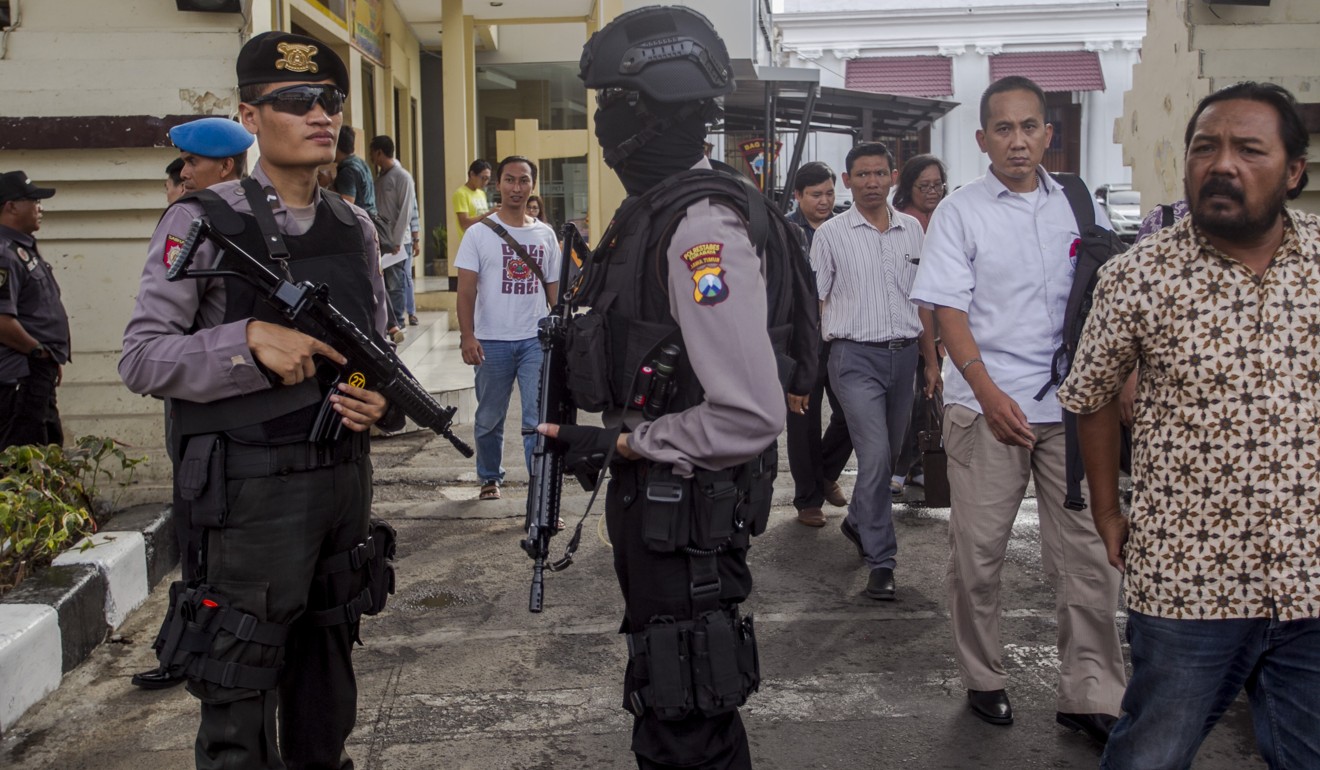 In 1997, he joined the anti-Suharto activist group Students' Solidarity for Democracy in Indonesia.
"I was arrested and imprisoned in 1998 for speaking up. In jail, I was tortured. It brought me closer to God."
After his release a year later, he opened his printing business. "I decided to pursue my hobby in digital design and take it easy."
But in 2010, Pak Hidayat's life took a religious turn when he decided to travel to Pakistan with 10 other friends.
"I went there to understand Islam on a deeper level. I lived in Islamabad for a month and a half. I talked with Indonesian scholars residing there, mainly about theology."
Like Indonesia, Pakistan is no stranger to tragedy. In 2010 alone, the South Asian country witnessed no less than seven terror attacks, killing more than 500 people.
Pak Hidayat said he encountered radical figures and teachings in Pakistan, "but I wasn't attracted to them".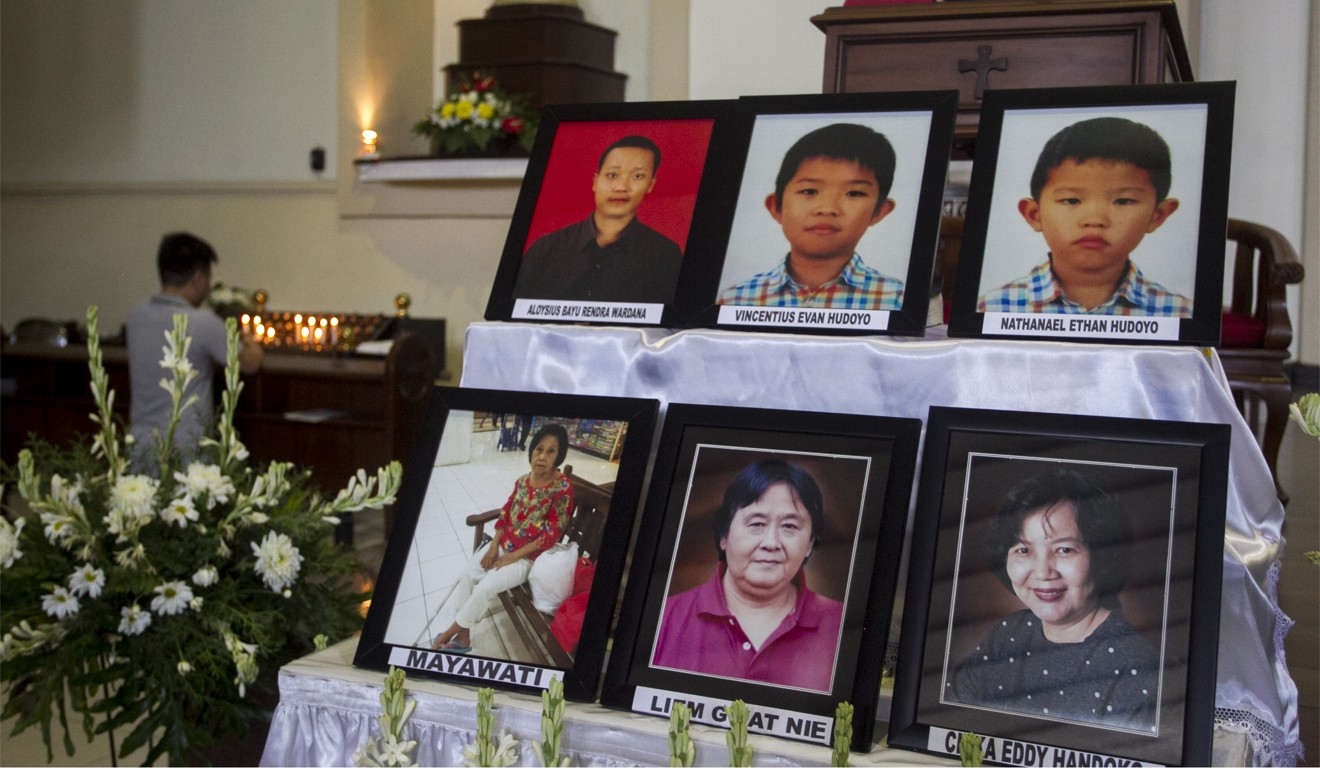 Now comfortably settled on a quiet life, he passes his knowledge of Islam down to his own children.
"My family and I sit together after subuh prayers. I teach them how to read the Koran, to pray – not what the terrorists indoctrinated in their children."
This is in stark contrast to Dita's apparent radical brainwashing of his own children, to turn them into instruments and ultimately, victims of terror.
Yet, when he reflects on his near encounter with death, Pak Hidayat gives a seemingly contradictory answer: "I'm not afraid of death. My life is not important."
While many in the city were stunned by the tragedy, Surabaya's inherent resilience soon reasserted itself. Soon after malls and wet markets filled up with patrons in the run-up to Lebaran.
However, the suddenness of the attacks, just as Indonesia gears up for local and presidential elections over the next few months, means that the republic is entering a new, and challenging phase.