A picture is worth a thousand words. The proverb sprang to mind when the North Korean leader, Kim Jong-un, smiling and dressed in a Mao-style suit, stepped off the red-carpeted stairs of a Boeing 747 jumbo jet with the difficult-to-miss markings of Air China and its Phoenix logo. The visual that Kim flew on the Chinese special jet to Singapore for the historic summit with the US President Donald Trump is a subtle but apt reminder of China's influences in the rapidly changing geopolitical game over the Korean denuclearisation issue, one of the world's powder kegs.
Kim may have chosen the Chinese jumbo jet for safety and practical reasons. His own personal jet is a Soviet-era Ilyushin II, a long-range jet that was discontinued in 1995. Besides, Chinese pilots are more experienced in flying the long-distance journey of nearly 5,000km, despite the fact that Kim's own personal jet, along with another North Korean plane, was also flown to Singapore on the same day, perhaps as a decoy.
Chinese leaders, including President Xi Jinping, do not have their own private jets and Air China, the flag carrier, usually reconfigures the commercial jets for such special uses, reverting them back to commercial mode afterwards.
Kim's decision to borrow a jet normally reserved for Chinese leaders has thus added a symbolic twist to the unfolding drama. China was not in the room where the Singapore summit was held, but its influence continued to loom large.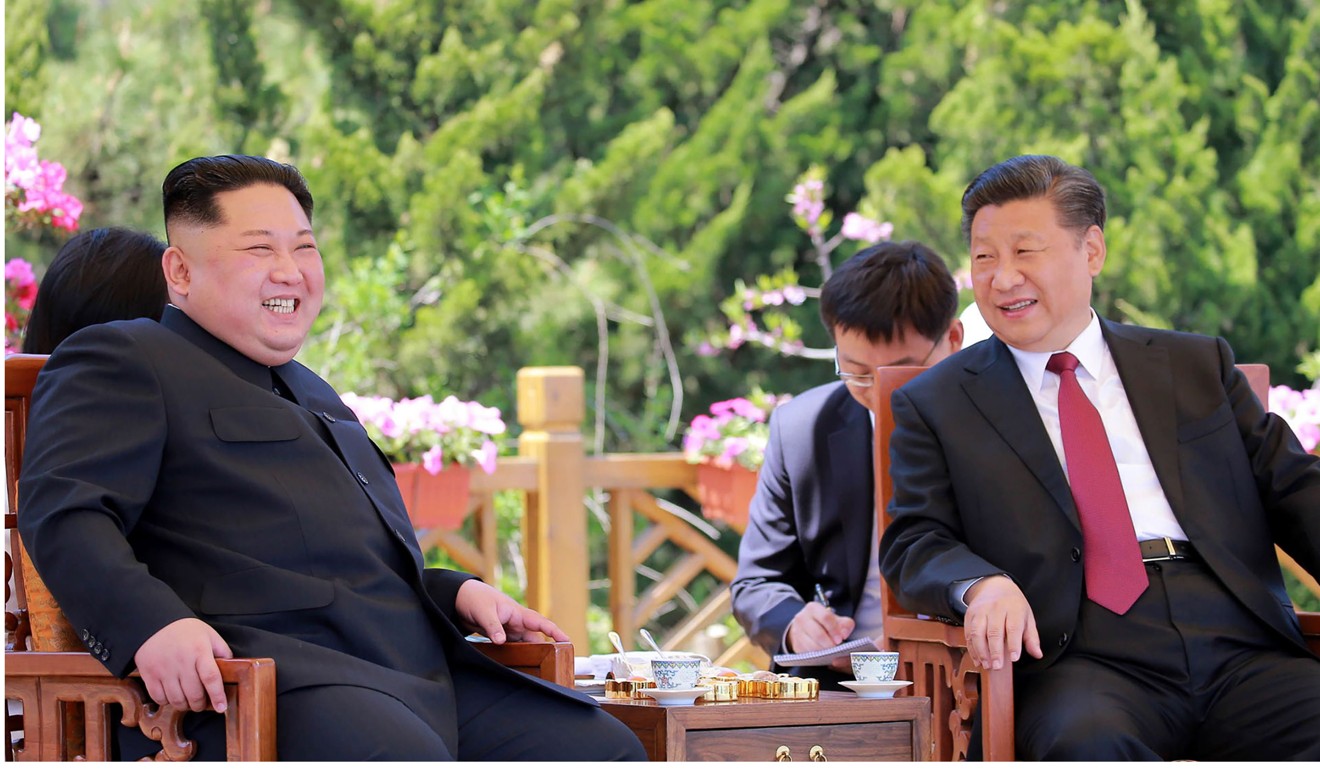 Indeed, Trump said as much in the post-summit press conference in Singapore on Tuesday. He thanked the Chinese for efforts to make his meeting with Kim possible, and said he would call Xi to discuss the talks, probably on his flight back home. US Secretary of State Mike Pompeo flew to Beijing on Thursday, presumably briefing Chinese leaders about the talks in Singapore and seeking China's support to ensure that North Korea would stick to its side of the bargain.
Most Western media reports have panned Trump for giving Kim what he wanted badly – international recognition – while receiving little in exchange.
Some have declared that China was the big winner, in the sense that the bland statement could only signify its important role moving forward. Others have also speculated that Trump and Kim hitting it off during their very first meeting could make Chinese leaders jittery.
Both schools of thoughts are right, of course, but neither of them tells a full picture.
Following the summit, China swiftly voiced its support and promised to continue to play a constructive role in making "the political settlement of the peninsula issue a sustainable and irreversible process".
In fact, China can take the credit for the outcome of the summit, even though neither the US nor North Korea would publicly acknowledge this. The outcome essentially reflected the spirit of the "double suspension and dual track" approach proposed by Beijing in March last year when the Korean crisis was at its worst.
The double suspension calls for North Korea to suspend its nuclear and missile activities in exchange for the suspension of joint US-South Korean military exercises.
The dual track dictates that negotiations on denuclearisation and the normalisation of US-North Korea relations, which would lead to a peace mechanism, should occur at the same time.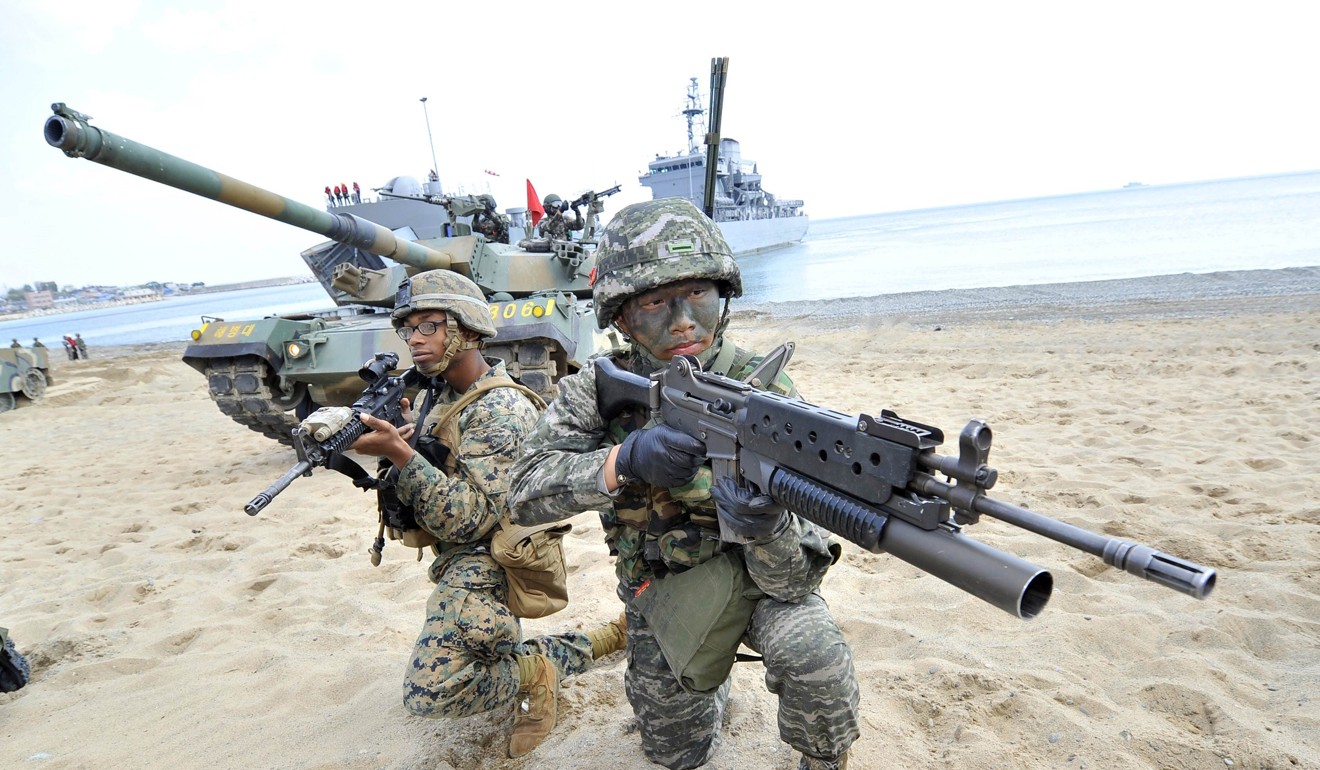 This is largely what Trump and Kim agreed to; Trump promised to put on hold "war games" and invite Kim to the White House at an appropriate time.
But Beijing also has good reasons to be jittery about future ties between the US and North Korea, both nations driven by leaders known for their unpredictable styles.
Pyongyang has never been a compliant little brother to Beijing as perceived by many people inside and outside China. In fact, the North Korean regime deeply resents that characterisation. This is despite China being North Korea's largest trading partner and providing the lifeline of commodities to keep the regime afloat.
After the summit, Japan and other US allies will most likely seek closer ties of their own with North Korea, for geopolitical and other reasons. Japanese Prime Minister Shinzo Abe praised the "great meaning" of Kim's denuclearisation promise and indicated that he would also seek to meet Kim, ostensibly to discuss a decades-old issue about Japanese citizens abducted by North Korean agents.
This is somewhat reminiscent of the diplomatic activities following the US president Richard Nixon's historic detente with China back in the early 1970s, which caught Japan and other US allies by surprise but prompted them to follow suit rapidly.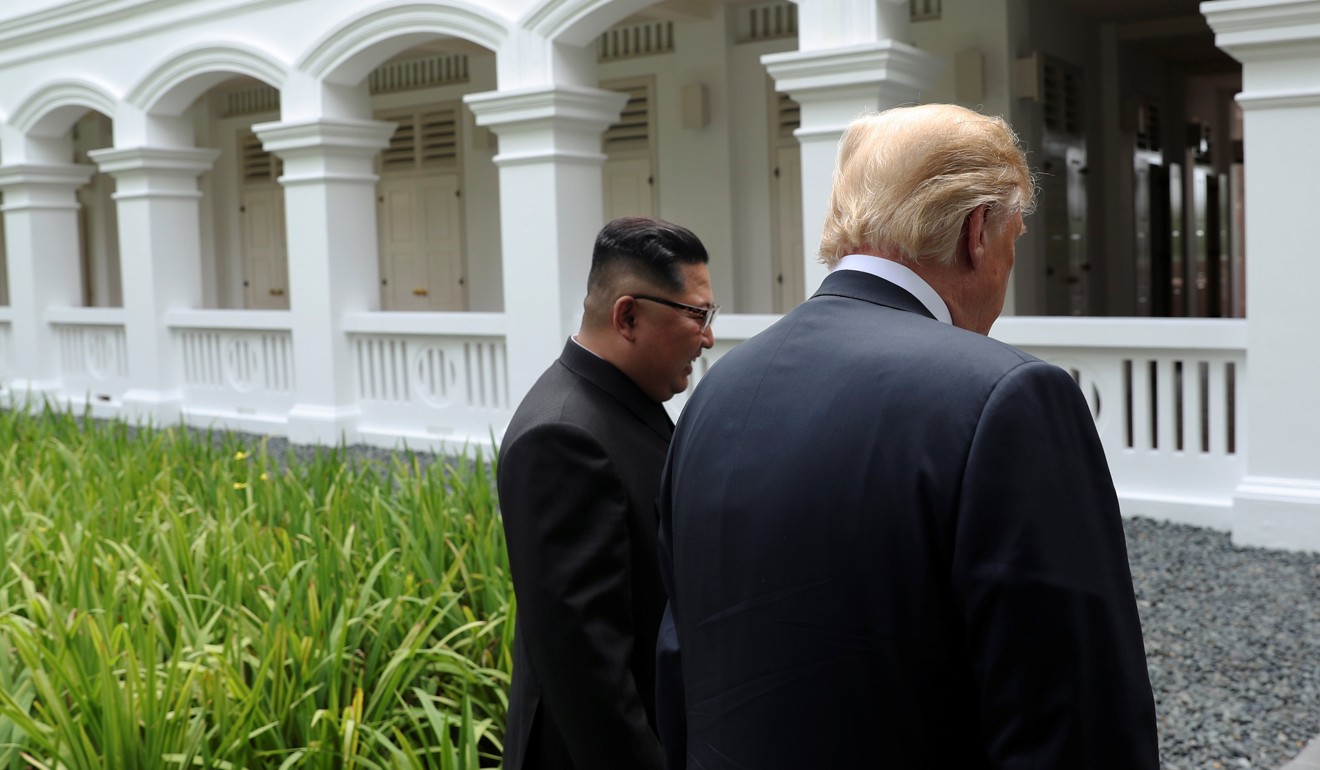 It is safe to assume that Kim would be tempted to seize the opportunity to broaden North Korea's constrained international relations to reduce its near total dependence on China.
Of course, Trump's detente with North Korea is still far from certain. Last week in Singapore, he said that the denuclearisation process would take a long time. In the foreseeable future, Beijing's role is an indispensable one for Pyongyang, which wants to use their warmer ties to enhance its bargaining power with Washington.
Meanwhile, Washington would also need Beijing to continue to pressure Pyongyang and nudge it to follow through with its commitment to denuclearisation.
During the summit, Trump played Kim a short video montage illustrating positive and negative futures for North Korea, including planes and high-speed trains as well as missile launches and destruction. The underlying message is that if Kim makes the right choice, the US will help North Korea achieve prosperity. Otherwise, the regime will face doom and destruction.
Trump said Kim reacted to the video well and got the message, but Kim is most unlikely to be moved because of deep mistrust between the two countries.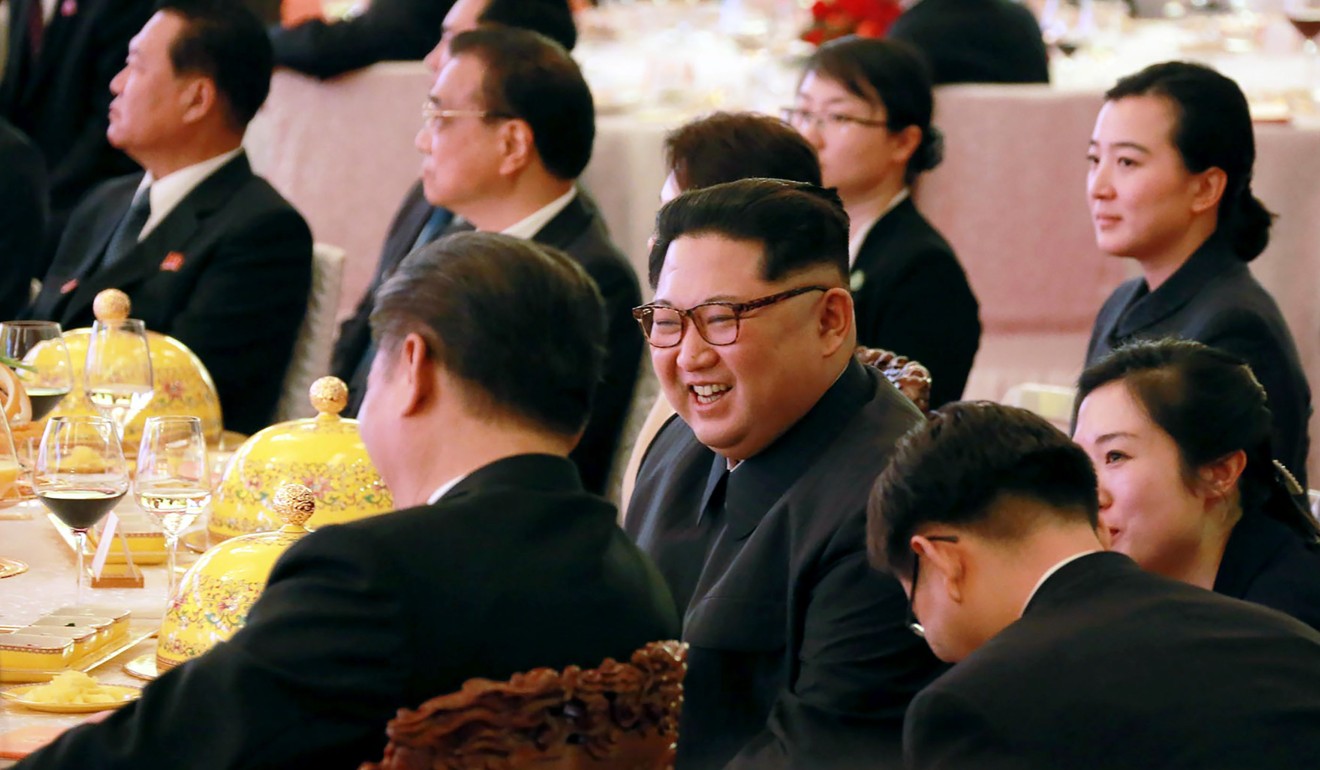 A key reason behind Kim's sudden openness is probably the realisation that he has to focus on his nation's economy to preserve the dynastic rule of his family after decades of "military first" policies.
But on that score, China would be a better model for North Korea, as Beijing has maintained an authoritarian rule while succeeding in making its economy the world's second-largest through reforms. In fact, Chinese leaders repeatedly urged Kim's father Kim Jung-il to undertake the necessary reforms to boost the economy, but his father merely tinkered around the edges.
It seems the younger Kim is keener. Following his two visits to China earlier this year, when Xi was believed to have made a strong case for Kim to undertake reforms and promised help, Kim sent an unusual delegation of high-ranking party and government officials from the key cities and provinces to learn about "China's reform and opening up", according to official Chinese reports.
Wang Xiangwei is the former editor-in-chief of the South China Morning Post. He is now based in Beijing as editorial adviser to the paper