With the World Cup well under way in Russia, tens of millions of Chinese soccer fans have their eyes glued to their television sets as they cheer on the greatest stars of the beautiful game – players like Lionel Messi of Argentina, Cristiano Ronaldo of Portugal, and Neymar of Brazil. But the television coverage of these sporting idols is not confined to their dribbling, tackling, shooting – and occasionally, even diving – antics on the pitch.
During the commercial breaks, Messi peddles the milk and drinkable yogurt of Mengniu Group, one of China's biggest dairy product manufacturers; Neymar pairs up with a dashing model to unveil the latest mobile phone handset from Oppo; and Ronaldo drives an SUV made by WEY.
WATCH: Ronald's promotional video for WEY
Meanwhile, on signage around the pitches, there flash corporate logos and Chinese-character signs of Chinese sponsors including Wanda Group, a conglomerate controlled by one of China's richest men Wang Jianlin; Mengniu; Vivo (another mobile phone maker); and Hisense, one of China's largest television makers. These logos are beamed into the rooms of hundreds of millions of people around the world.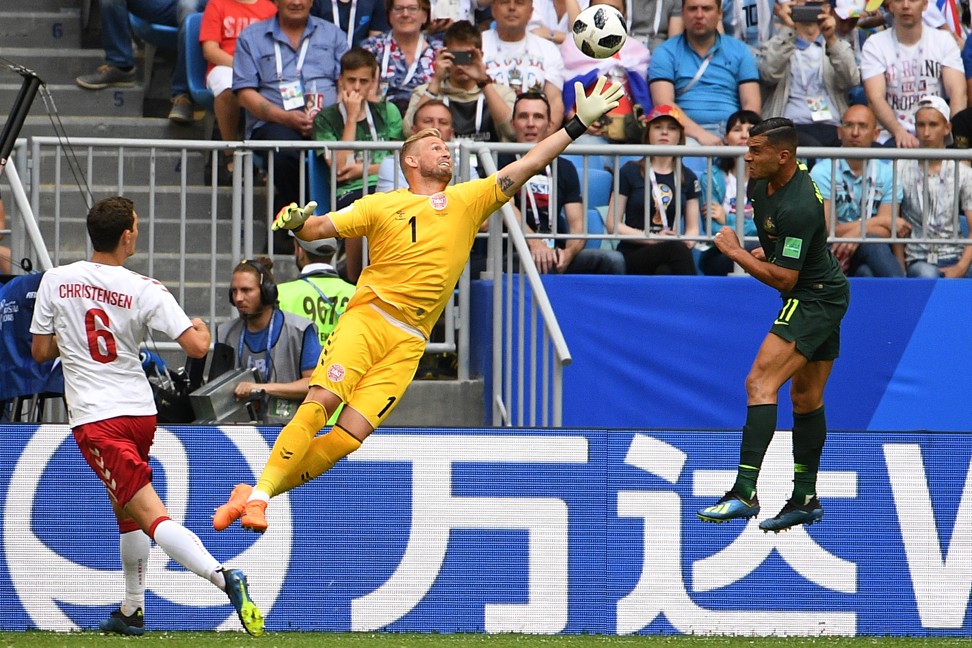 The unprecedented presence of Chinese firms at Russia 2018 signals the momentous rise of Chinese brands, money and products at marquee international sporting events.
And their presence at such events, including the Olympics, will get only bigger in the coming years.
WATCH: Neymar's promotional video with Oppo
According to the research company Zenith, China is expected to contribute one third or US$835 million of the total advertising spend on the tournament in Russia, making it the biggest spender.
Meanwhile, seven of the 19 corporate sponsors are Chinese, also a record. Wanda Group is a top tier sponsor, rubbing shoulders with Coca Cola and Visa while Mengniu, Vivo, and Hisense are second tier sponsors, along with McDonald's and Budweiser.
The fact that China's national team again failed to qualify for the tournament (they have made the finals just once, in 2002 when they failed to score a goal before crashing out) has hardly been mentioned by the Chinese state media or by the soccer fans.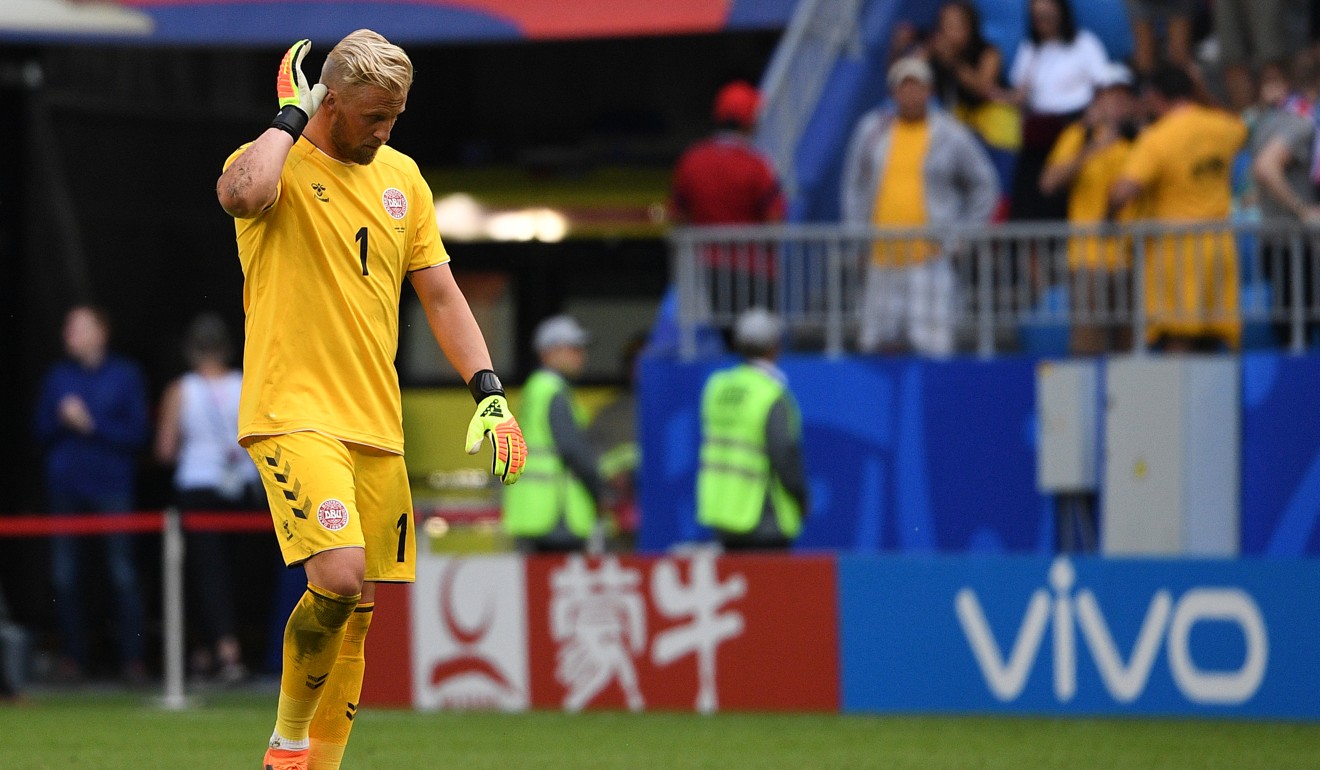 The shameful repeated failures of the Chinese team are often joked about, perhaps not surprisingly given Chinese fans are in awe of the skills and bravado of the Iceland team, chosen from a population of 350,000 – the size of an average Chinese county in a country of 1.3 billion.
A biting comment by Bai Yansong, a celebrity anchor at China Central Television, last week went viral on Chinese social media when he observed that except for the soccer players, the Chinese had made a big show about everything else at Moscow 2018.
On top of the headline grabbing Chinese corporate sponsorship, nearly 40,000 Chinese fans are heading to Russia for the matches. And according to media reports, a Chinese firm is responsible for producing the stuffed mascot, Zabivaka the wolf.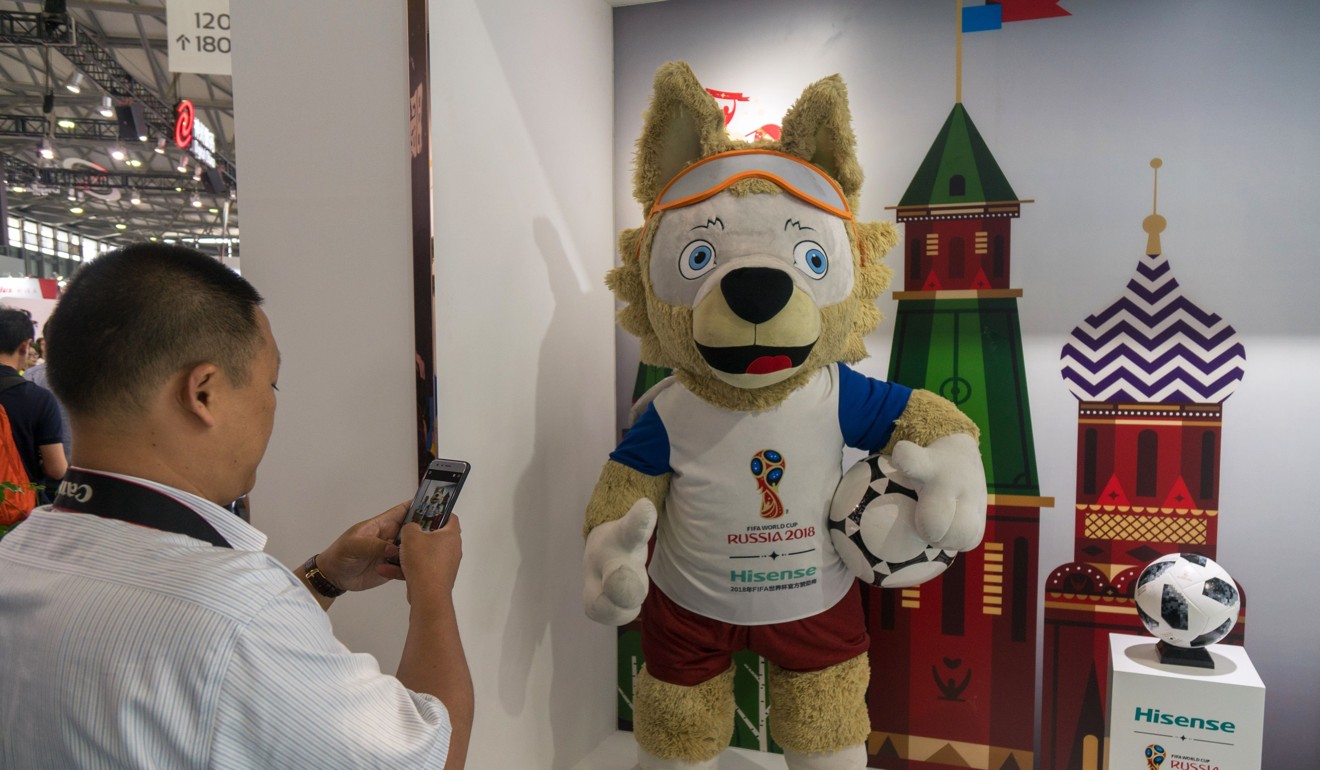 Chinese firms have supplied lifts and central air conditioning units for the stadiums in Russia and one Shenzhen firm has nearly monopolised the supply of LED displays.
In another sign of China's rising influence, China Central Television has set up a two-storey studio to coordinate coverage just a stone's throw away from Red Square in Moscow. The studio itself has become an attraction for Chinese tourists and soccer fans.
The increased presence of Chinese firms and money is down to various elements.
Chinese firms seized their chances when some Western companies pulled out of sponsorship deals following a bribery scandal at Fifa, the sport's governing body. In the wake of the scandal, Fifa aggressively courted Chinese sponsors.
Over the past few years, President Xi Jinping, a soccer fan himself, has repeatedly exhorted the country to become a soccer superpower, capable of qualifying for, hosting, and eventually winning the World Cup.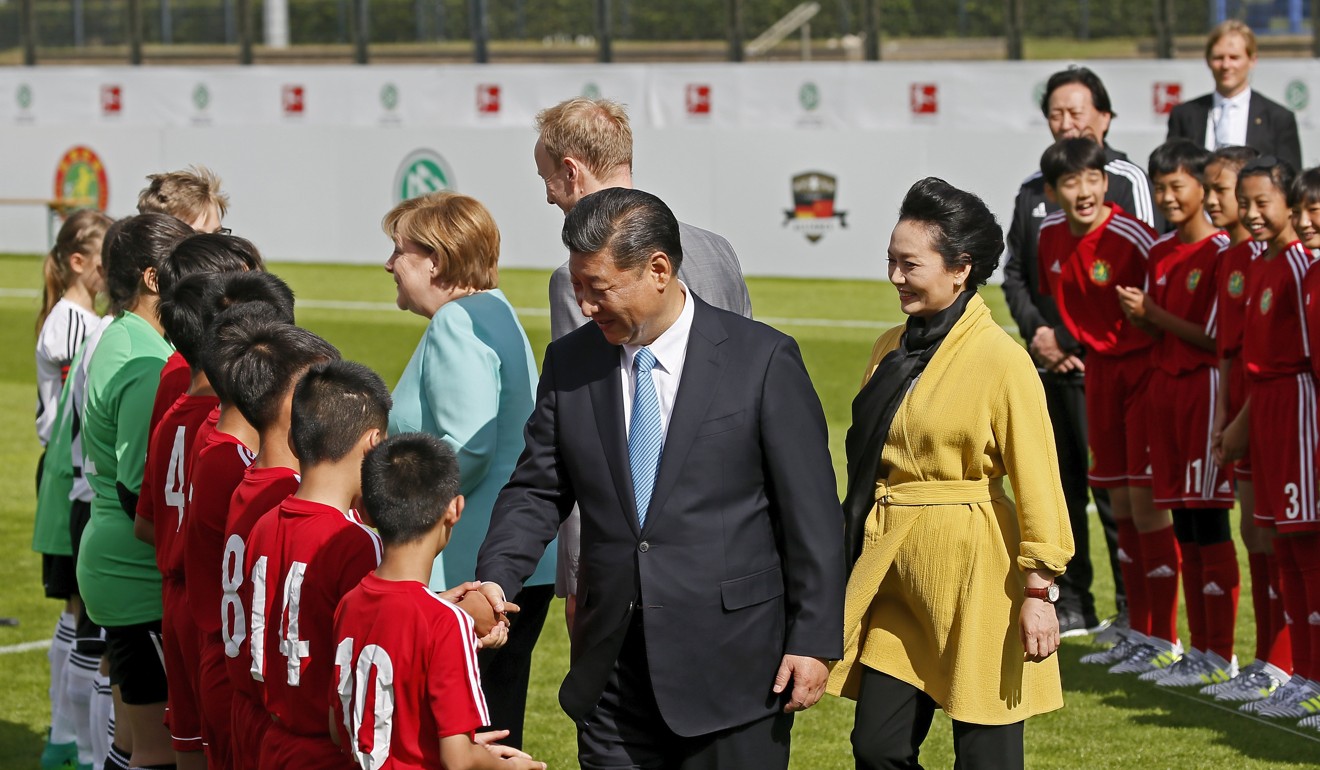 With the Chinese government beefing up investment in soccer schools to train aspiring young players and introducing soccer classes to primary and middle schools, many Chinese firms have sensed lucrative opportunities.
Moreover, China's position as the world's second largest economy after the United States means it is also the right time for Chinese firms to step up.
As they have expanded overseas aggressively over the past few years, many have learned from their Western counterparts that sponsoring major sporting events is an effective way to raise corporate profiles.
This experience is relatively new to Chinese firms. It was not until the 2008 Beijing Summer Olympics, that Lenovo, one of China's biggest computer makers, became the first Chinese company to secure a slot as one of the top Olympic sponsors.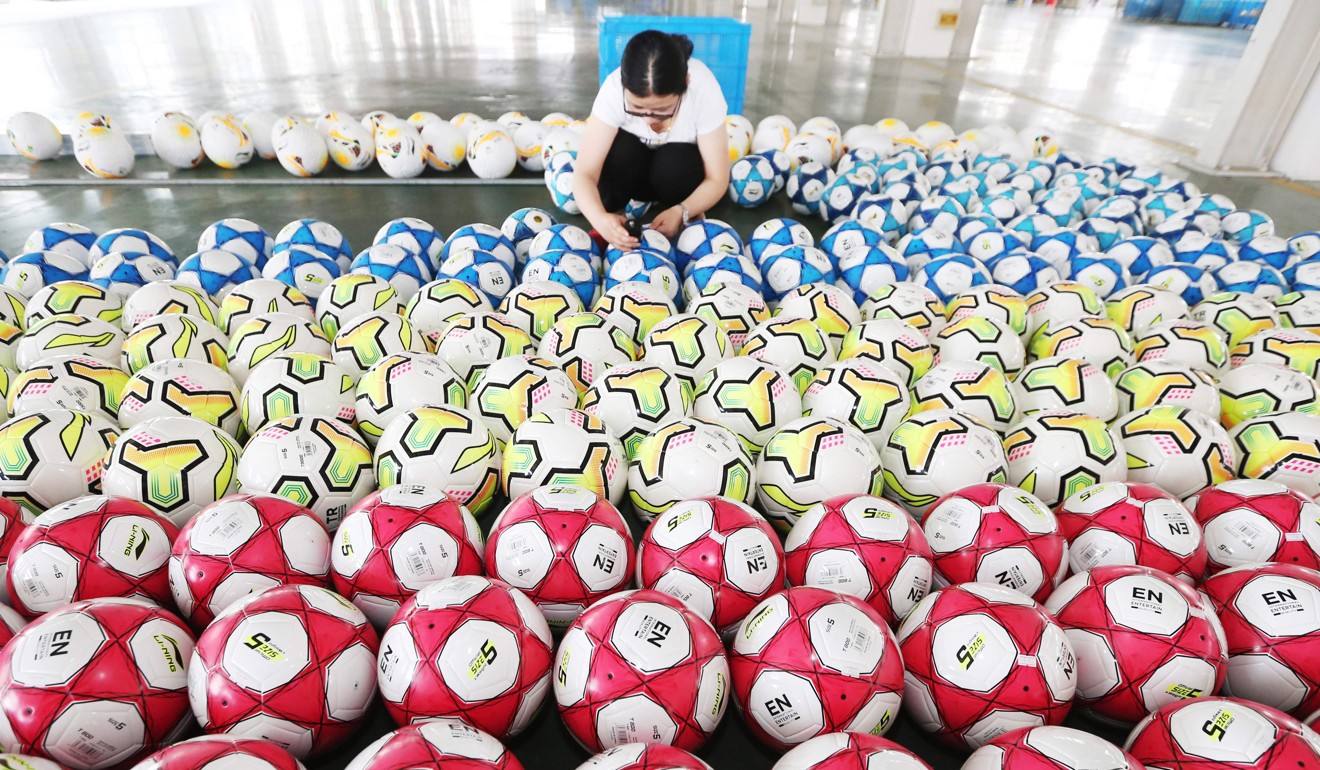 Since then, a smattering of adventurous Chinese firms have tried their luck sponsoring those sporting events, such as NBA basketball matches, that are usually broadcast live to Chinese audiences.
Two years ago, at the Euro 2016 soccer tournament, Hisense reportedly became the first Chinese firm to be a top sponsor of the event, which helped it boost brand awareness in Europe.
To be sure, building a global brand is not only a costly but a long and hard process. For instance, Yingli Green Energy, one of the world's largest solar panel companies, was the first Chinese company to sponsor the World Cup finals – it did so first in South Africa in 2010 and then again in Brazil four years later.
But a severe market slump has since forced the company to stop further sponsorship.
As the South China Morning Post reported last week, despite the huge presence of Chinese companies in Russia, foreign soccer fans are still confused over their names and products. Sponsors are still learning the ropes when it comes to engaging these audiences.
That is to be expected. Except for well-established names like Visa and Coca Cola, most brands – including Kia Motors, the South Korean carmaker – experience similar recognition problems when they first enter the world of sponsorship.
Looking ahead, Chinese firms are already eyeing the 2022 World Cup in Qatar and more importantly, the 2022 Winter Olympic Games to be held in China.
Alibaba Group, which owns the South China Morning Post, has signed a 12-year deal as a top sponsor of the Olympic Games.
Assuming the trend continues, the days when Mengniu and Ali are as easily recognisable as Coke or Visa should not be too far away. ■
Wang Xiangwei is the former editor-in-chief of the South China Morning Post. He is now based in Beijing as editorial adviser to the paper