India's Foreign Minister Sushma Swaraj has faced a volley of abuse and a torrent of online trolling from supporters of her own party because of an incident related to the Hindu Right Wing's campaign against "love jihad".
Now, that is a sentence I could never have written four years ago; just one more indicator of how much India has changed since Prime Minister Narendra Modi took office in 2014.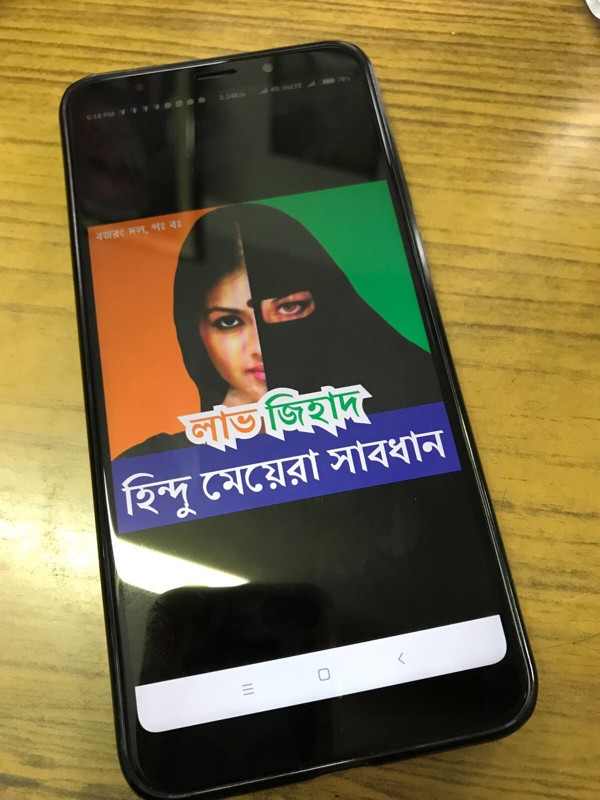 But first, the facts:
Love jihad is a term that has only slid into common usage in India over the past three years. It refers to the Hindu Right's contention that Muslim men are seducing Hindu women and luring them away from their faith as part of a jihad or holy war against Hindus.
There have been several controversies revolving around this theme, but the latest erupted when a Hindu woman complained on Twitter that an official at the Passport Office had verbally lashed out at her for marrying a Muslim. Her husband claimed that the official had asked him to convert to Hinduism for the marriage to be "accepted".
The Foreign Ministry, which is in charge of the Passport Office, moved swiftly to quash the controversy by issuing the passports and promising "appropriate action" against the official. But the officer had his own side of the story and held a press conference to claim that the couple was lying and that he had only acted according to the rules.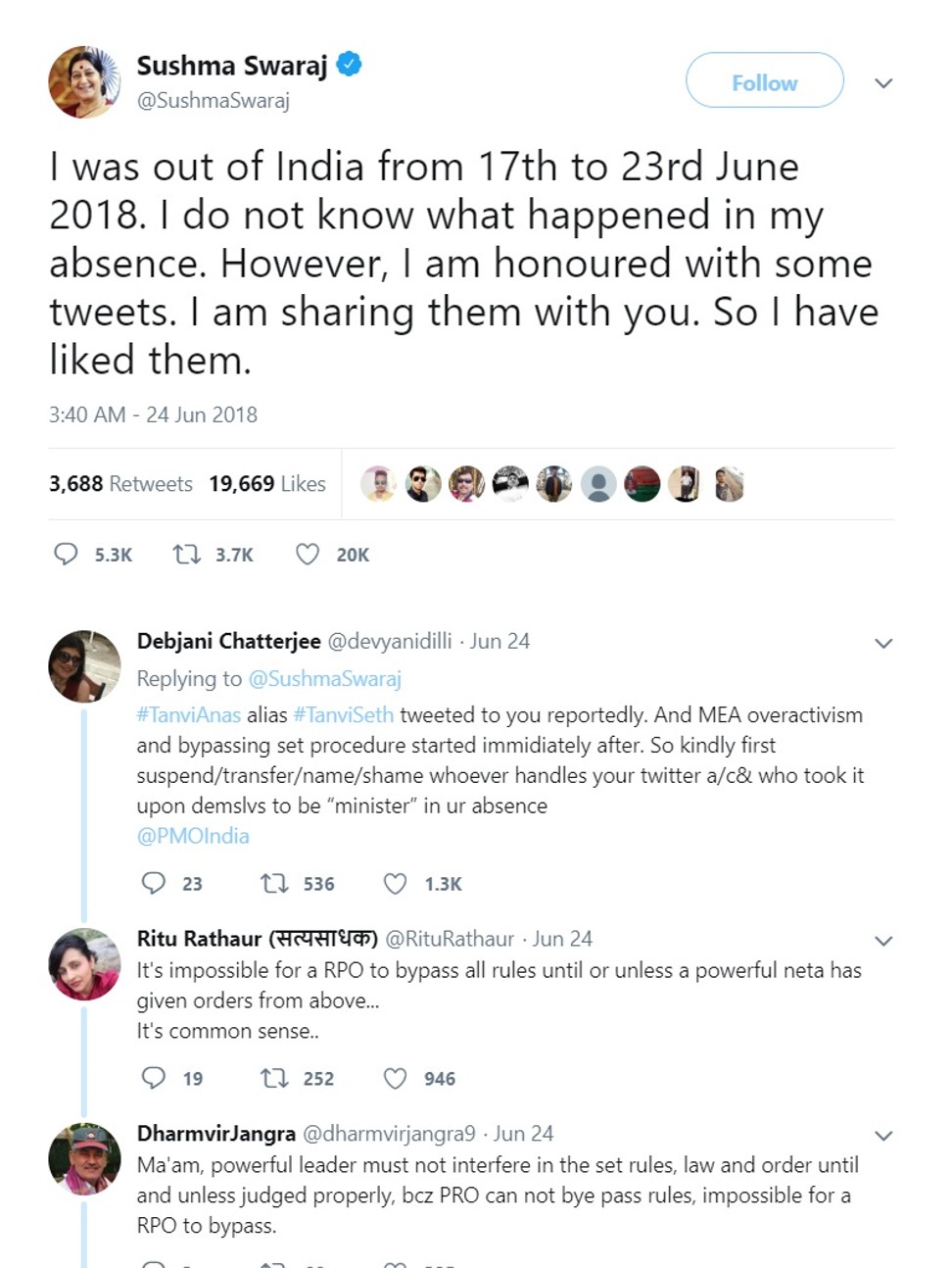 Twitter has a surprisingly large role to play in Indian politics these days. Swaraj (11.7 million followers) encourages people with grievances or problems to tweet directly to her. Her responses to their appeals are also made on Twitter.
But Swaraj was unprepared for the tsunami of abuse she received on Twitter from those who believed her ministry was too hasty in upbraiding the official. Some of the abuse is unprintable, but it sunk pretty low. Swaraj, who has had a kidney transplant, was accused of having an "Islamic kidney" and described as an "almost dead woman as she runs on only one kidney borrowed from someone else [that at any time] can stop working".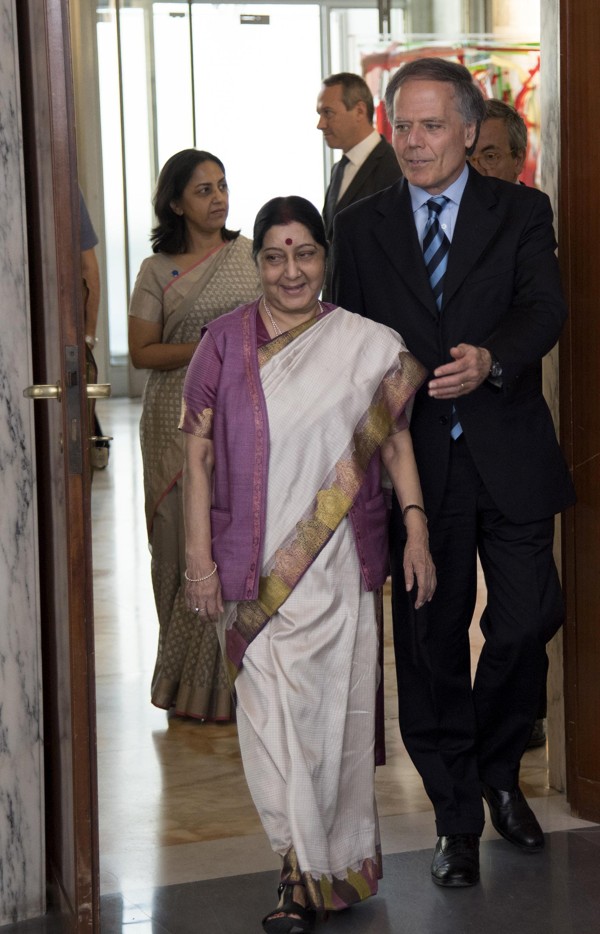 The tone of the tweets was shockingly vicious. But what was more surprising was the identity of the tweeters. Not only were they supporters of the Bharatiya Janata Party (BJP), but they were also not merely random trolls. They were people who counted Modi and many other BJP leaders among their Twitter pals. The Hindustan Times revealed that eight of the tweeters were actually followed by Modi. Further, the paper discovered "that 41 BJP parliamentarians, who are either ministers in the union Cabinet or elected MPs, follow at least one of the accounts that had tweeted" abuse to Swaraj.
Clearly Swaraj was shocked by the onslaught because she tweeted ironically: "I am honoured with some tweets. I am sharing them with you. So I have liked them."
Anyone clicking the "likes" tab on Swaraj's profile would have seen 211 abusive tweets directed at her.
There was a massive outcry about the tweets – there is already public concern about hate messages on Indian Twitter. And while journalists and even the Opposition Congress party rushed to Swaraj's defence, not one of her ministerial colleagues came out openly in her support.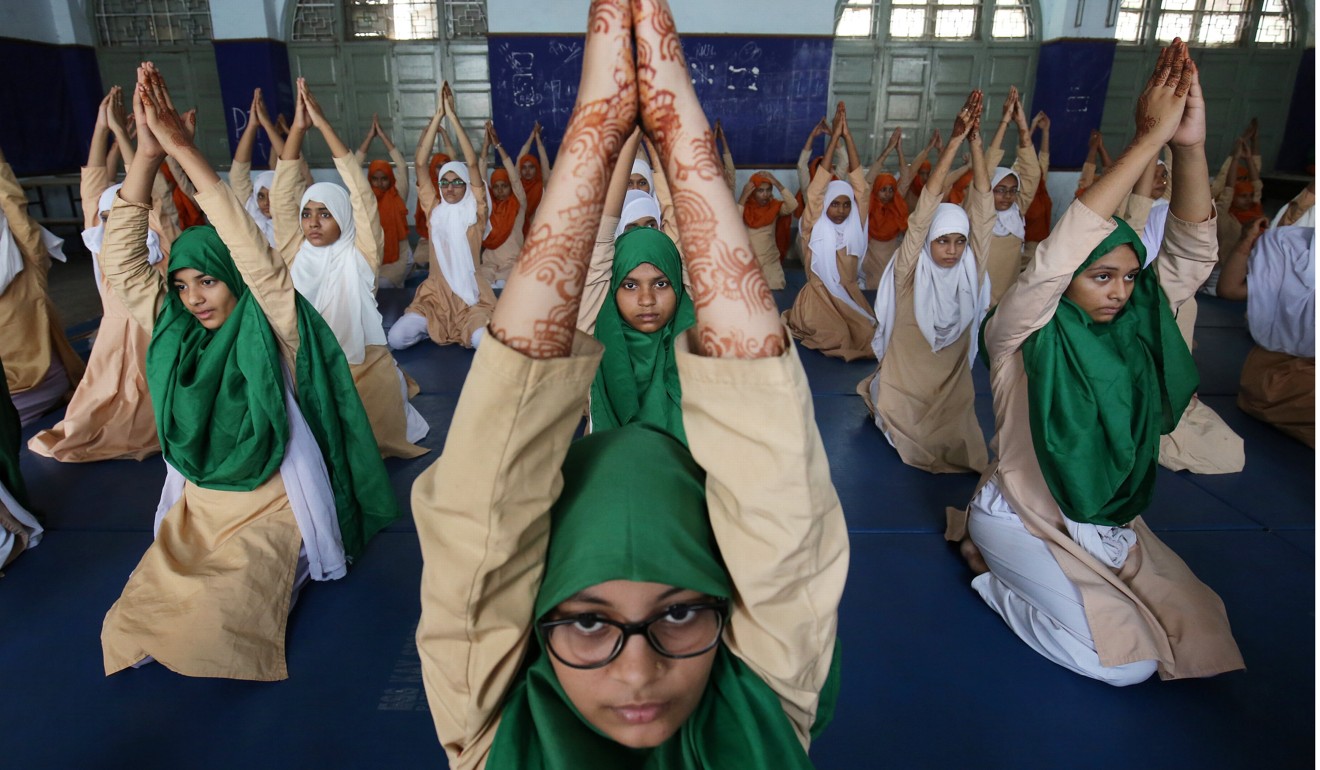 How does one explain this?
Well, there are two views about BJP supporters on Twitter.
One view, articulated by the BJP's opponents, is that the daily campaigns of abuse are centrally directed.
The targets are chosen by a control room and the abuse is then disseminated through an army of bots, shift-workers and freelance abusers who are paid by the tweet.
The BJP denies this and argues that the fact that Modi follows trolls does not mean he approves of their tweets. As the head of the party's IT Cell put it, "PM following someone is not a character certificate of the person." The tweeters, the BJP says, function entirely independently, even though they may all share a common ideology (and choose the same targets).
If the BJP's view is accurate, then it suggests that hardcore BJP supporters on Twitter are now so passionate about such issues as "love jihad" or "Muslim appeasement" that they will attack one of their party's senior-most leaders. Also it would seem Swaraj's ministerial colleagues either approve of the tweets or are too terrified of a Twitter backlash to come out in support of her.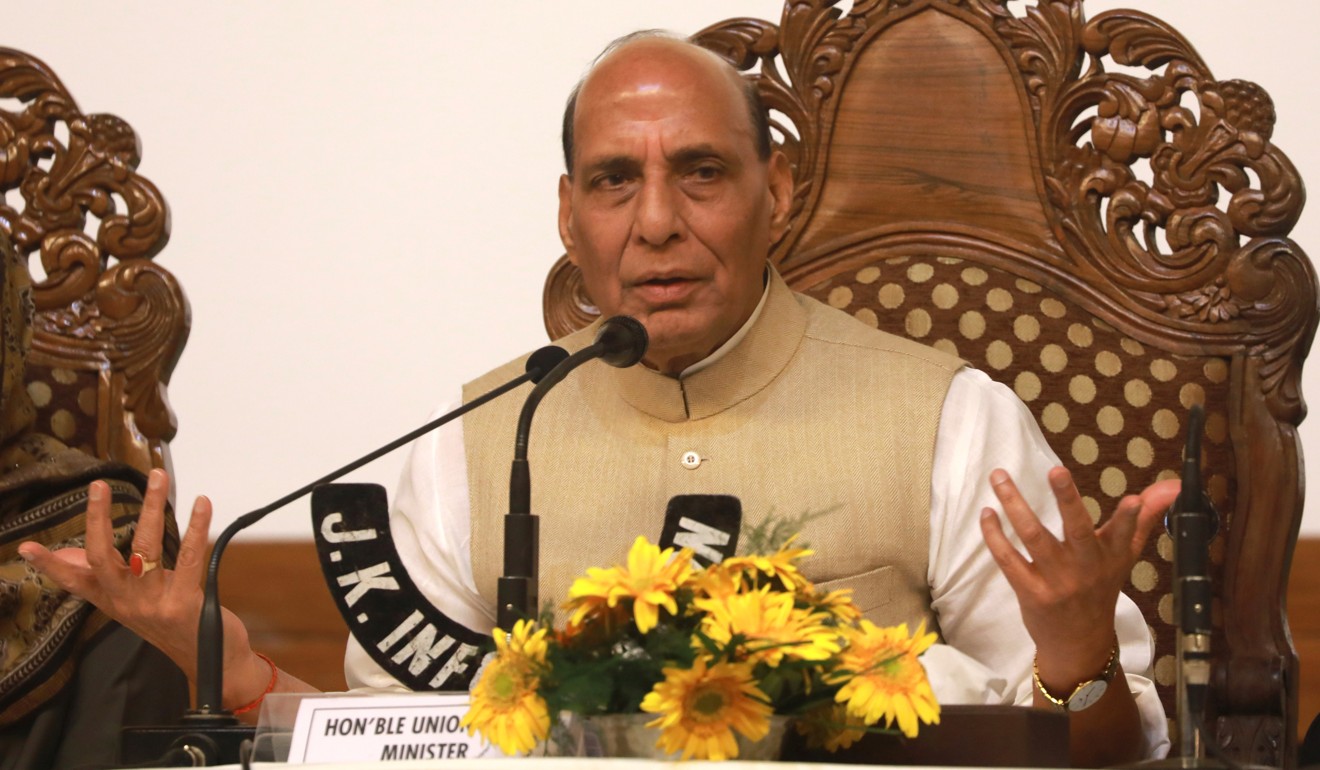 The other view – that the trolling is centrally directed – is more worrying because it suggests that not only will the BJP adopt a hard line on Hindu-Muslim issues in the run-up to next year's general election, but it will also turn against its own leaders if they do not adopt as aggressive a stance.
Some months ago, Home Minister Rajnath Singh was subjected to a similar attack by BJP supporters on Twitter for daring to sound reasonable on the Kashmir issue.
Whichever view you choose to believe, one thing is clear. This is a new and dangerous India where Twitter takes centre-stage, trolls are instruments of political action, and hatred is becoming a mainstream activity. ■
A former editor, Vir Sanghvi is a columnist and TV presenter