At least Cardinal Joseph Zen Ze-kiun of Hong Kong only accused those around the Pope of being evil for attempting rapprochement with communist China, not Francis himself.
Archbishop Carlo Maria Viganò, former apostolic nuncio or ambassador to the United States, has gone as far as claiming the pontiff himself was involved in covering up sexual abuse within the church in the United States.
While the two churchmen do not remotely enjoy the respect and popularity of their ultimate boss, they nevertheless represent substantial conservative forces within the Catholic Church opposing the liberalising Pope. The open schisms, criticisms and accusations are significant signs that the papal agenda of reform is in serious trouble.
Trying to come clean on sex abuse and paedophilia among Catholic priests on five continents over decades and seeking to improve relations with Beijing are two of the thorniest aspects of reform that the Pope has been trying to effect.
But there is never a more dangerous moment than when an old and entrenched institution tries to reform itself and join the modern world. No one should be surprised that the knives are out for the Holy See, given the Byzantine nature of Vatican politics.
Viganò may be an arch-conservative from another era, but the 7,000-word letter he dropped like a bombshell on the last day of Francis' visit to Ireland has all the hallmarks of sabotage in the age of fake news and WikiLeaks.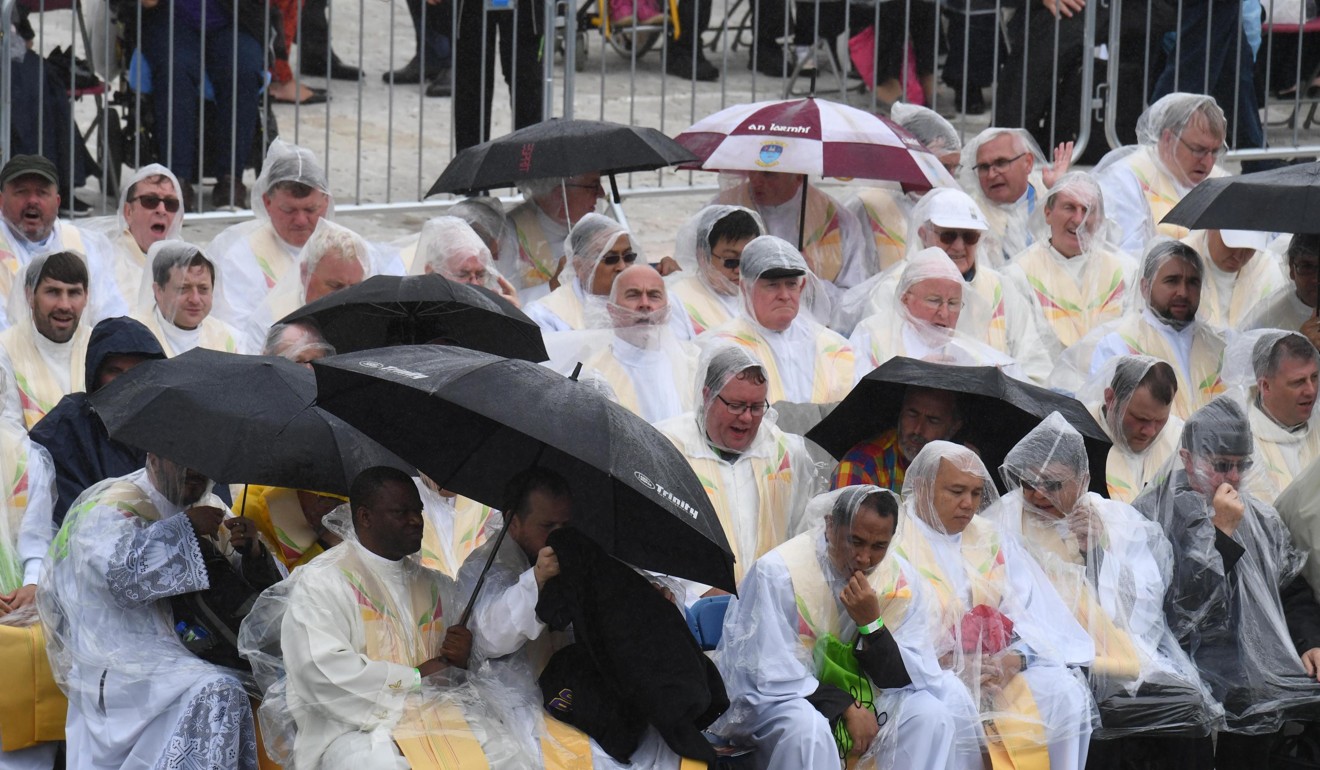 It was clearly timed to coincide with the end of the pontiff's Irish mission, during which he had offered abject apologies to victims of institutionalised and sexual abuse while under the care of Catholic institutions in the country.
Without offering any evidence, the former top Vatican diplomat to the US claims Francis knew about the alleged sexual abuse of minors and adult seminarians over decades by Cardinal Theodore McCarrick, the former archbishop of Washington, yet he covered it up.
Viganò called on the Pope to resign. Equally significant in the letter is that Viganò blamed the patterns of sexual abuse and paedophilia on "homosexual currents" running through the church.
This was a direct dig at Francis, who has advocated a more tolerant and sometimes ambiguous attitude towards gays, as well as other sexual minorities, remarried people, divorcees, women who have had abortions and female priests, and people who use contraceptives.
It was also a disingenuous way to absolve the church of tolerating and covering abuses for decades by blaming it all on corrupt homosexuals within the church.
While Viganò may be a homophobe and hold personal grudges, having lost power struggles time and again since Francis became Pope five years ago, there is no doubt that his grievances also represent those of other traditional and doctrinaire Catholics against the papal reformist.
In effect, wrote New York Times columnist Ross Douthat in his new book, To Change the Church: Pope Francis and the Future of Catholicism, "Francis has allowed a tacit decentralisation of doctrinal authority, in which different countries and dioceses can take different approaches to controversial questions".
And it is precisely this "decentralisation" that his enemies like Viganò are resisting.
"[Francis] is experimenting with a much more Anglican model for how the Catholic Church might operate," Douthat continued, "in which the church's traditional teachings are available for use but not required, and different dioceses and different countries may gradually develop away from each other theologically and otherwise".
If this means some dioceses and countries will be more liberal than others, so be it. But this, his opponents argue not unconvincingly, can lead only to a weakening of the church's unity and purity.
Among them are Hong Kong's Cardinal Zen. It would be hard to imagine a greater challenge to the Vatican's authority than ceding its sole power to appoint bishops, free from state interference.
Yet, this is precisely what Francis and the Vatican Secretary of State Cardinal Pietro Parolin are ready to do in appeasing China, at least according to Zen.
A doctrinaire anti-communist, Zen has been the most vocal critic of the Vatican's rapprochement policy, having called Parolin "a man of little faith" and denouncing any such deal as an "act of suicide" and a "shameless surrender". Of course, the Vatican has already used shared selection lists of mutually acceptable bishops with communist Laos and Vietnam for years. But presumably, China is a much bigger fish.
Despite reports of an imminent deal, negotiations between Rome and Beijing have cooled off in recent months. It is possible that fierce criticisms like Zen's have been having an effect in slowing down diplomatic efforts, or even a rethink, at the Vatican.
The fact that two churchmen dare to take on the Pope so openly means there are actually substantial forces of resistance working against him.
No one can doubt the charisma Francis possesses and the love he inspires among believers and even lapsed Catholics. But, as Douthat wrote, the Pope could well end up as a would-be reformer with no substantial reform he could lay claim to. His supporters can only hope his legacy will be one of openness and renewal, rather than dissension, division and decline. ■
Alex Lo is a senior writer at the South China Morning Post