Asia faces a devil's bargain over US sanctions on Iran's oil
Donald Trump's re-imposition of sanctions on Tehran leaves oil importers with a stark choice: pay punishing prices on the open market, or buy cheaply from Iran and face the wrath of the United States
In just over a month, on November 5, the US government is due to re-impose sanctions on Iran's exports of oil. As Iran's biggest customer – buying roughly a third of its 2 million barrels a day of exports last year – China will be heavily affected by the US action. How Chinese oil buyers respond will have deep implications, not just for China itself, but for other economies across Asia and around the world.
So far China is talking tough, with state-owned oil importers insisting they will pay no attention to the US prohibition on buying Iranian crude. But when it comes to the crunch, China's big oil companies may well decide that complying with the US ban is the lesser of two evils.
The risk is that if they continue to buy shipments of Iranian oil, they could find themselves the target of secondary US sanctions aimed at disrupting their ability to make or receive international payments in US dollars. For businesses operating in US dollar-denominated global energy markets, such secondary sanctions could prove crippling.
At first glance, the threat of US secondary action against Chinese buyers of Iranian oil might not seem much of a danger.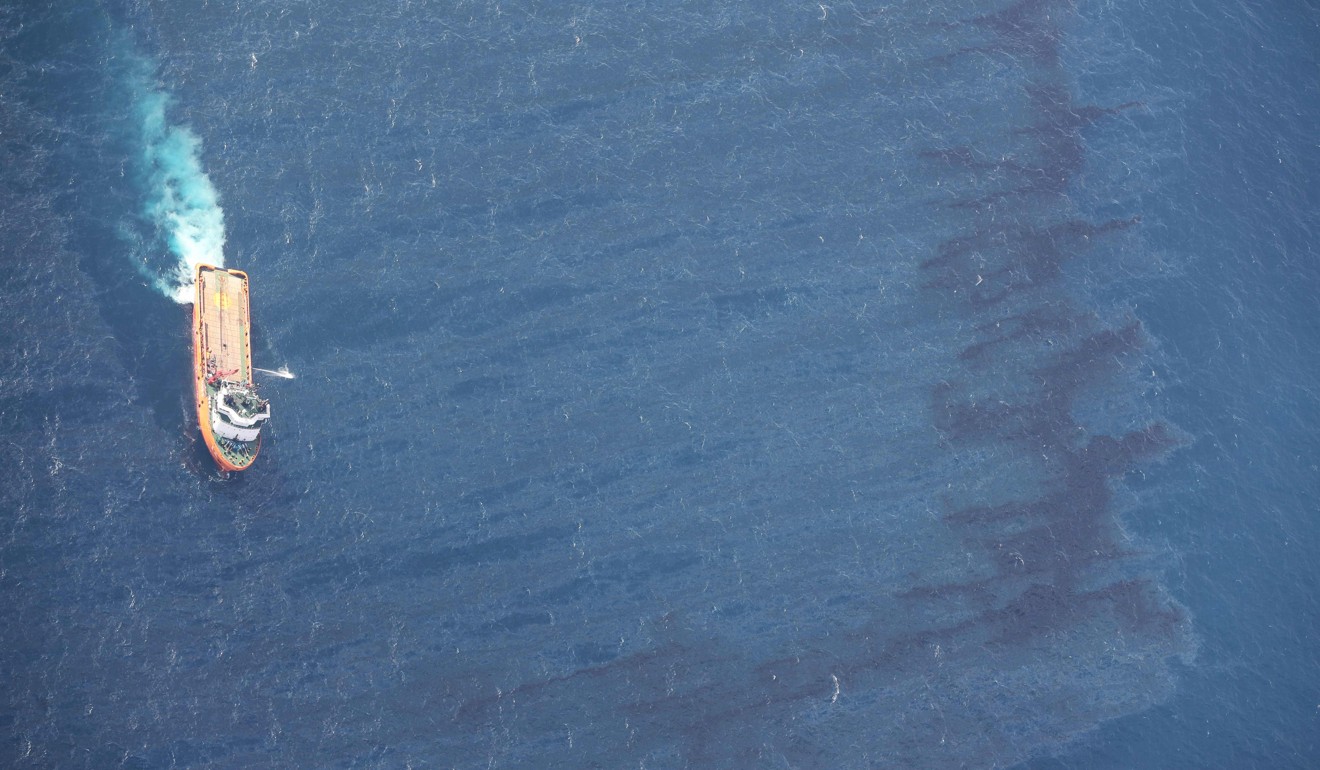 After all, China can buy Iranian oil through barter, or settle its purchases in yuan, avoiding the need to make payments in US dollars.
Beijing even has two specialist institutions established to do just that – Zhuhai Zhenrong and Bank of Kunlun. Both were targeted under the last round of US sanctions against Iran, which was lifted at the end of 2016. But with few links to the global financial system, they were little affected, and China continued to buy Iranian oil at a rate of around 500,000 barrels a day regardless of Washington's ban.
But times have changed since then. The administration of Barack Obama found it diplomatically expedient to turn a blind eye to China's purchases of Iranian oil, in return for China's support in getting Tehran to strike a deal at the nuclear negotiating table.
As a result, this time around US secondary sanctions are likely to be much heavier and more strictly applied. And they are likely to be enforced not just against direct buyers of Iranian oil and import financers like Zhuhai Zhenrong and Bank of Kunlun, but against any companies that deal with them. That means China's oil majors, including PetroChina, its parent China National Petroleum Corporation and Sinopec.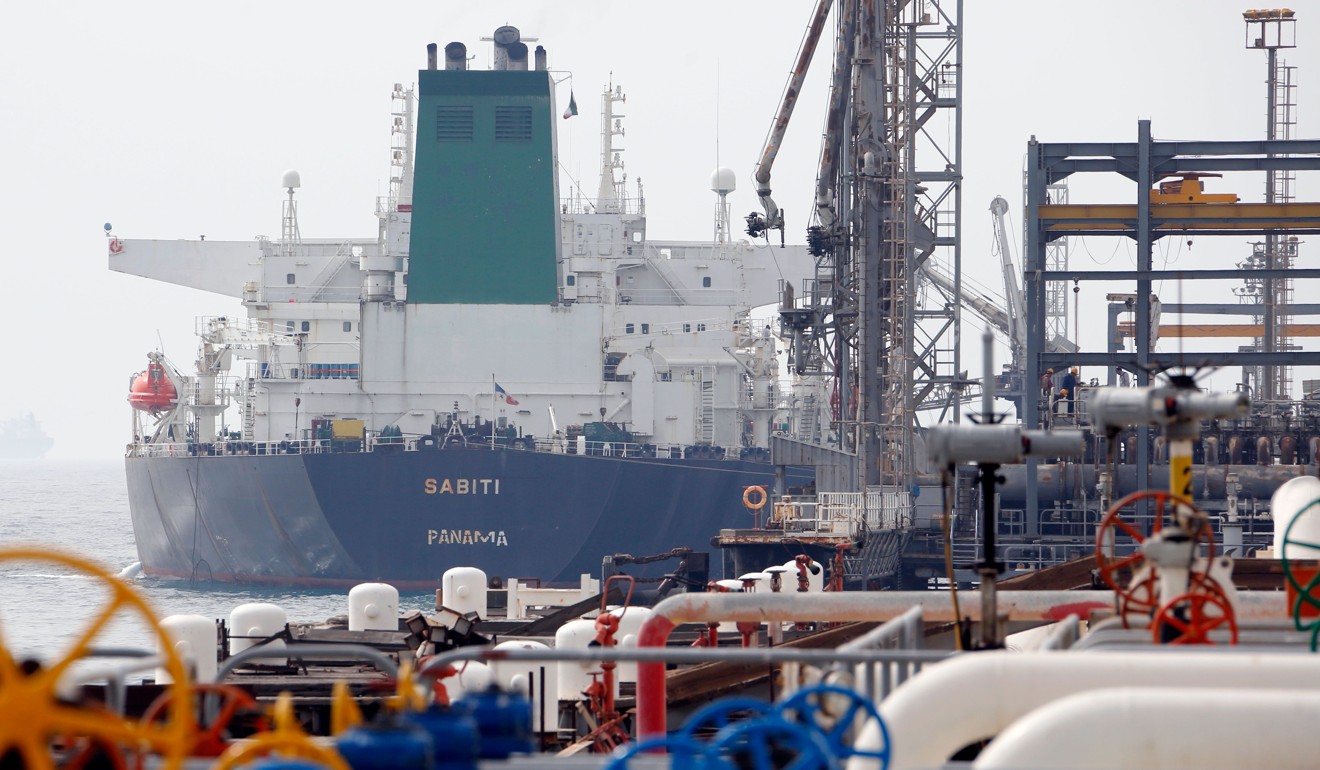 With share listings in the US and large international operations across many countries, China's big state oil companies would be easy targets for US financial sanctions. As a result, they are likely to decide drastically to scale back their purchases of Iranian oil rather than face damaging US penalties in international markets.
But if they do, it will pose a problem. Currently, global supply and demand for oil are both running at just under 100 million barrels a day, with a continued decline in developed economy stocks suggesting a small supply deficit.
Even with modest economic growth, global oil demand is set to rise by between 1.5 and 2 million barrels per day next year. And this demand increase will take place at a time when oil output from what not long ago was one of the world's major producers – Venezuela – is imploding.
Over the last year, Venezuela's production has fallen by around 700,000 barrels per day. And as the country's economic collapse continues, there is little sign that the decline next year will be any less severe.
If compliance with US sanctions, especially by China, now cause Iranian oil exports to fall by half to 1 million barrels per day or less, all else being equal the world will find itself facing an oil supply shortfall of 3 to 3.5 million barrels per day towards the end of 2019. Some of that shortfall will be met by increased output elsewhere. US shale oil production has grown at a record pace of 1.6 million barrels per day over the last 12 months, and the Saudi Arabian oil minister claims the kingdom has spare capacity of 1.5 million barrels a day.
However, stepping up production will not be easy. US shale oil companies have been forced to exercise much greater discipline over their capital spending recently. And they are facing severe constraints on the ground, with shortages of skilled engineers and a lack of pipeline capacity making it difficult to increase oil output. As a result, the US government's Energy Information Administration expects US oil production growth to slow next year to 1 million barrels a day.
Meanwhile, how much of Saudi's spare capacity can be brought on stream at short notice is questionable. With excess capacity elsewhere in the Organisation of Oil Exporting Countries at a record low, and with the world's other big producer – Russia – already pumping at close to full stretch, it is likely the world will find itself facing a worsening oil supply deficit next year.
If so, oil prices are likely to rise sharply, from a little over US$80 a barrel today towards US$100 per barrel. That will be deeply painful for the oil importers among Asia's emerging economies, which include Indonesia, India and, of course, China.
As a result, crude importers around Asia will face a nasty quandary: pay punishing prices for oil on the open market, or buy cheap oil from Iran in defiance of Washington and risk the possibility of punitive US sanctions. Damned if they do, damned if they don't. ■
Tom Holland is a former SCMP staffer who has been writing about Asian affairs for more than 25 years