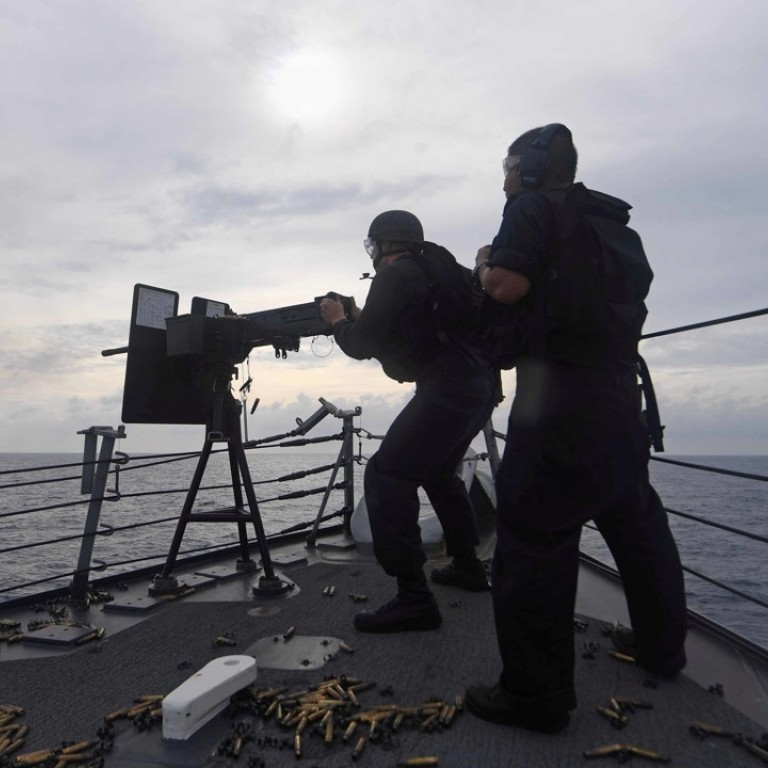 Opinion
On Reflection
by Collin Koh
On Reflection
by Collin Koh
US-China tensions: is war the endgame in the South China Sea?
A close encounter between a Chinese destroyer and the USS Decatur may have been an attempt by Beijing to keep tensions from crossing into an outright armed confrontation for which neither side is ready
This latest Chinese action in the South China Sea could have been meant as a tit-for-tat move by Beijing to express displeasure, yet it may also be an attempt to keep tensions from going past boiling point and crossing into outright armed confrontation. Neither power is ready for such an eventuality. The political and economic repercussions are too colossal as even a thought to entertain.
For one, the South China Sea remains an international medium through which the global community at large enjoys freedom of passage by sea or air. Thus far, there has been no attempt by any party to impede civilian passage. That would amount to an act of aggression on international economic well-being, since an estimated one-third of the world's shipping passes through the sea.
This is, however, not the same for military passage. Beijing has challenged foreign military aircraft flying close to its garrisoned South China Sea features – much as, in this latest case, its destroyer's manoeuvres challenged those of the USS Decatur.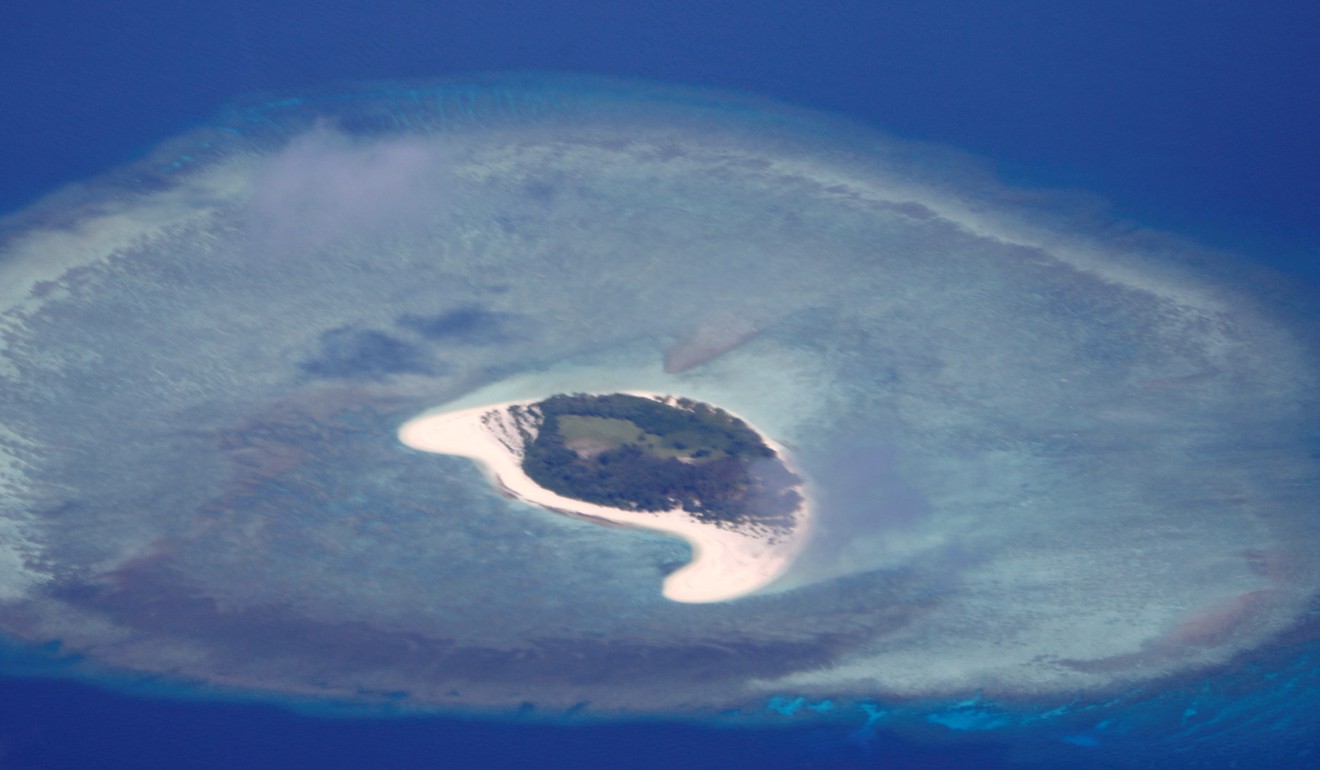 In China's case, backing down means conceding its claims to the South China Sea and long-standing call against foreign interference in the disputes. This would carry unimaginable political costs for the ruling
Communist Party
and for President
Xi Jinping
's personal prestige and legitimacy. For the US, backing down would undermine what it has been fighting for: freedom of passage for civilian and military vessels alike, and more broadly, it would cast in doubt its security commitment to the region. That has colossal implications on its credibility as a global superpower.
Hence, both China and the US will most plausibly not roll back on their respective activities. The latter will continue to conduct "show of flag" presence operations, including warship manoeuvres and military overflights such as a recent one by B-52 strategic bombers. Beijing will continue to militarise the sea, including staging frequent air, naval and amphibious exercises. It will continue to couch all such moves as "self-defensive" responses to US military activities and for that matter, those of other external powers such as Australia, France, India, Japan, and Britain, which have also recently ramped up their South China Sea military presence.
The question then will be whether war over the South China Sea becomes the endgame? The South China Sea tussle is as much a contest of morality as that of freedom of passage. Nobody, China nor the US nor any
Asean
(Association of Southeast Asian Nations) claimant, seriously wants to become the first to fire a shot and receive the dubious global honour of being seen as a pariah state for endangering regional peace and stability.
The "show of flag" and "show of force" moves and counter-moves by China and the US (and its allies and partners included at times) will continue, but be assiduously maintained under the threshold of outright use of force.
At the mildest, PLA Navy ships and planes will continue to shadow foreign military assets traversing the area. The verbal challenges issued by Chinese garrisons in the Spratlys will continue, backed up by a growing plethora of military capabilities such as missile batteries and, possibly, rotational deployment of fighter jets and other warplanes. It may be difficult to imagine an exclusion or air defence identification zone over the South China Sea that may trigger regional repercussions, including the alienation of at least some Asean member states. But there is no stopping Chinese warships and fighter jets from more muscular forms of sovereignty assertion, such as in the case of the USS Decatur.
The risk of premeditated armed conflict in the South China Sea can be ameliorated by existing regional security platforms, such as the Asean Defence Ministers Meeting (ADMM) Plus, which will convene this month in
Singapore
.
Such events will serve as a veritable high-level channel for policymakers to air concerns and promote dialogue. While talks carry on as a habit, the incidence of accidental or inadvertent clashes may potentially increase with the growing density of forces operating within confined maritime and air spaces.
Amid the enduring deficit of strategic trust, it is still possible to promote navigational safety and crisis stability through the use of confidence-building mechanisms, such as the Code for Unplanned Encounters at Sea promulgated by 21 navies during the Western Pacific Naval Symposium in 2014. It will be fitting, given the present evolving circumstances including unceasing submarine proliferation and a possible return of aerial close-proximity encounters, to not only solidly implement the code but extend this mechanism to the undersea and aerial dimensions.
The South China Sea endgame does not necessarily have to devolve into conflict, but rather, fester on as an avenue of tit-for-tat military moves and countermoves maintained under that threshold. It is delusional to expect strategic distrust to dissipate overnight. But an unfortunate mishap arising from inadvertent or accidental clashes between rival forces can indeed emerge quickly and without prior warning. Confidence-building mechanisms, not just at the strategic but operational levels, and professionalism of the servicepeople on the ground, would be the bulwark against such dire eventualities. ■
Collin Koh is research fellow at the Maritime Security Programme, at the S. Rajaratnam School of International Studies, Nanyang Technological University based in Singapore