Australian Prime Minister Scott Morrison's remarks that Canberra might recognise Jerusalem as the capital of Israel and move its embassy there have provoked indignation Down Under, where they have been viewed as a cynical attempt to court Jewish votes ahead of the Wentworth by-election on Saturday.
The election is important as the Liberal Party-led government only has a one-seat majority in parliament. The Wentworth seat was vacated by former prime minister Malcolm Turnbull after he was ousted from the leadership by Morrison.
Wentworth has a significant Jewish population, and has traditionally voted Liberal. The assumption is that they will reward Morrison's remarks on Jerusalem by voting for his party, although the support for Israel's policies among Jewish Australians is far from unanimous.
Critics have argued that recognising Jerusalem as the Israeli capital was unnecessary to court the Jewish vote precisely because Wentworth is a solidly Liberal constituency anyway, and would only damage Australia's relations with other countries, particularly Indonesia. Writing in The Sydney Morning Herald, Peter Hartcher, the paper's international editor, observed: "The US can be stridently, uniquely pro-Israel because it's America. It's a superpower. Australia is not."
Indeed, the timing of Morrison's remarks is particularly problematic because they came amid fundamental changes transforming the Middle East that could boomerang in ways not foreseen by Australia. When United States President Donald Trump recognised Jerusalem as the capital of Israel, the Arab world was taken by surprise, as all their efforts had been devoted to dissuading him from taking that step. After their initial shock, they have learned from their mistakes and have taken steps in cooperation with bigger players in the Muslim world to dissuade others from recognising Jerusalem as Israel's capital.
Australia will not be able to capitalise on the deep divisions in the Muslim world that Donald Trump took advantage of when he recognised Jerusalem in December 2017. Back then, and until recently, the Saudi Arabia-led alliance – which included the United Arab Emirates and Egypt, tacitly supported by Israel and backed by the US – was ascendant in the regional power game. The other sides in this power struggle – the pro-Muslim Brotherhood camp composed primarily of Turkey and Qatar, and the Islamic State – had waned in importance and influence. Only Iran and its proxies, Hezbollah among them, carried any real strategic weight.
However, the disappearance and alleged murder of Saudi journalist Jamal Khashoggi in the Kingdom's consulate in Istanbul has upended the game. The ball is now firmly in the court of Turkish President Recep Tayyip Erdogan and his allies. Erdogan has made the "defence" of Jerusalem a central plank of his foreign policy. It was only a few months ago, for instance, that the Turkish leader declared that his country "would never allow Jerusalem to be stolen by Israel".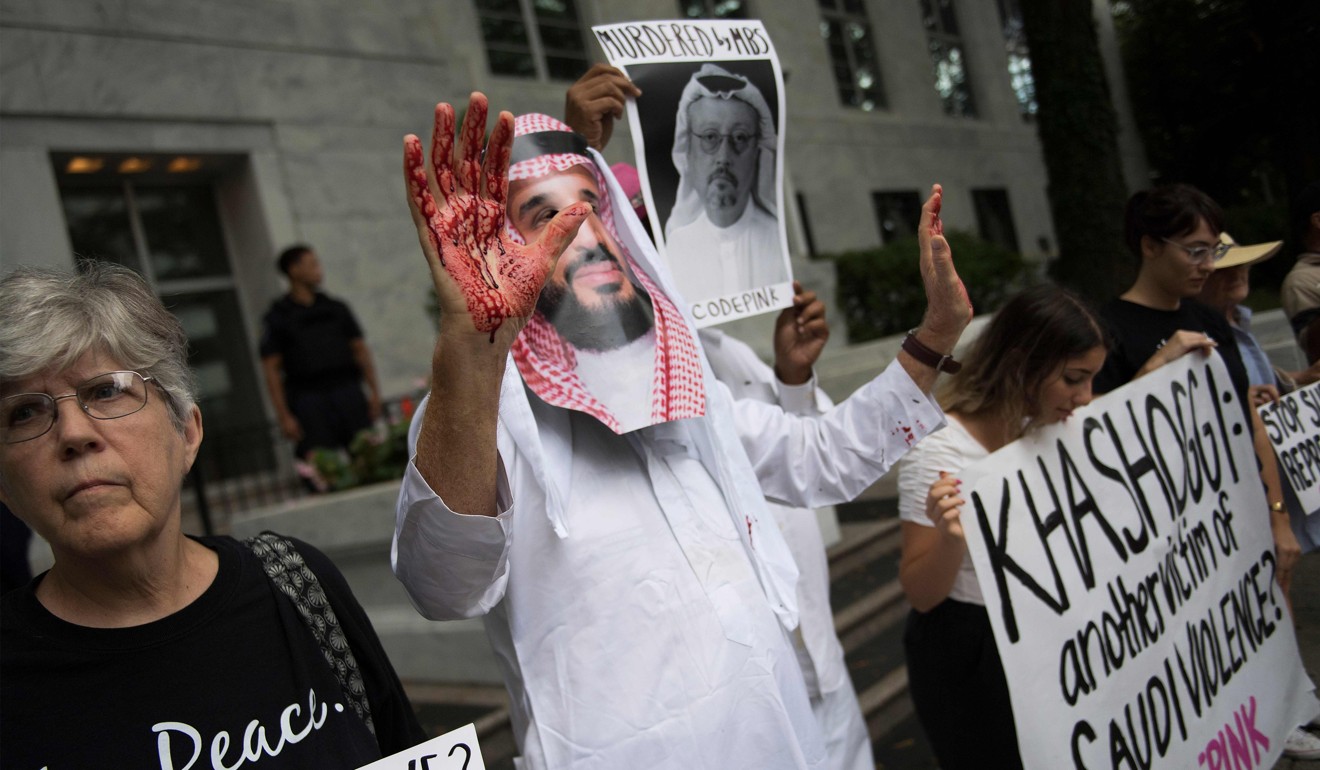 Given the fierce international criticism of Saudi Arabia over the Khashoggi incident, Riyadh will not want to be isolated any further, and it will close ranks with the rest of the Muslim world in harshly criticising Australia should Morrison pursue the Jerusalem issue.
The Arab world's ire is one thing. That of Australia's neighbour, Indonesia, is quite another, and Jakarta has particular cause to be offended by Morrison's remarks. Indonesia has been trying to open an embassy to Palestine in Ramallah for years, but has been blocked by Israel. It will not take kindly to its southern neighbour offending the Palestinians, its long-standing friends and allies. Under President Joko Widodo, Indonesia has forged even closer relations with the Palestinian leadership in Ramallah than existed previously. This relationship has been justified on the basis of returning to the politics of Pancasila (Five Pillars) associated with Indonesia's Founding Fathers, which emphasised a just and civilised humanity and support for anti-colonial causes as expressed in Indonesia's Constitution.
Just this week, Indonesia's Foreign Minister Retno Marsudi met the Palestinian Foreign Minister Riyad al-Maliki in Jakarta, where they reaffirmed Jakarta's support for a two-state solution, and warned Australia against moving its embassy. Retno has played a very active role in supporting the Palestinian cause by taking part in international conferences at home and abroad, and has gone out of her way to be seen with Palestinian dignitaries such as Hanan Ashrawi, whom she met at United Nations Headquarters in May.
In December 2015, Jakarta hosted the International Conference on the Question of Jerusalem, which was organised by the United Nations Committee on the Exercise of the Inalienable Rights of the Palestinian People and the Organisation for Islamic Cooperation (OIC). Indonesia has also played an active role at the UN General Assembly, including supporting Palestine's election to chair the G77, where it has been given enhanced rights. Retno's reported text message to her Australian counterpart Marise Payne is particularly instructive: she said "it will slap Indonesia's face on the Palestinian issue".
Perhaps most significantly, Indonesia will hold general elections next year, and support for the Palestinian cause is popular domestically. Australia's ties with Indonesia, testy as they are in the best of times, will come under severe strain if Morrison follows through, particularly in economic terms, given both sides are on the verge of signing a free-trade deal worth a purported US$11 billion. The Australian PM has a measure of the delicate state of relations – his first overseas visit upon assuming the leadership, after all, was to Jakarta, where he held talks with Widodo.
On the subject of neighbours, Australia also seeks to be a bigger player within the Association of Southeast Asian Nations (Asean), and a move in this vein will not do those ambitions much good.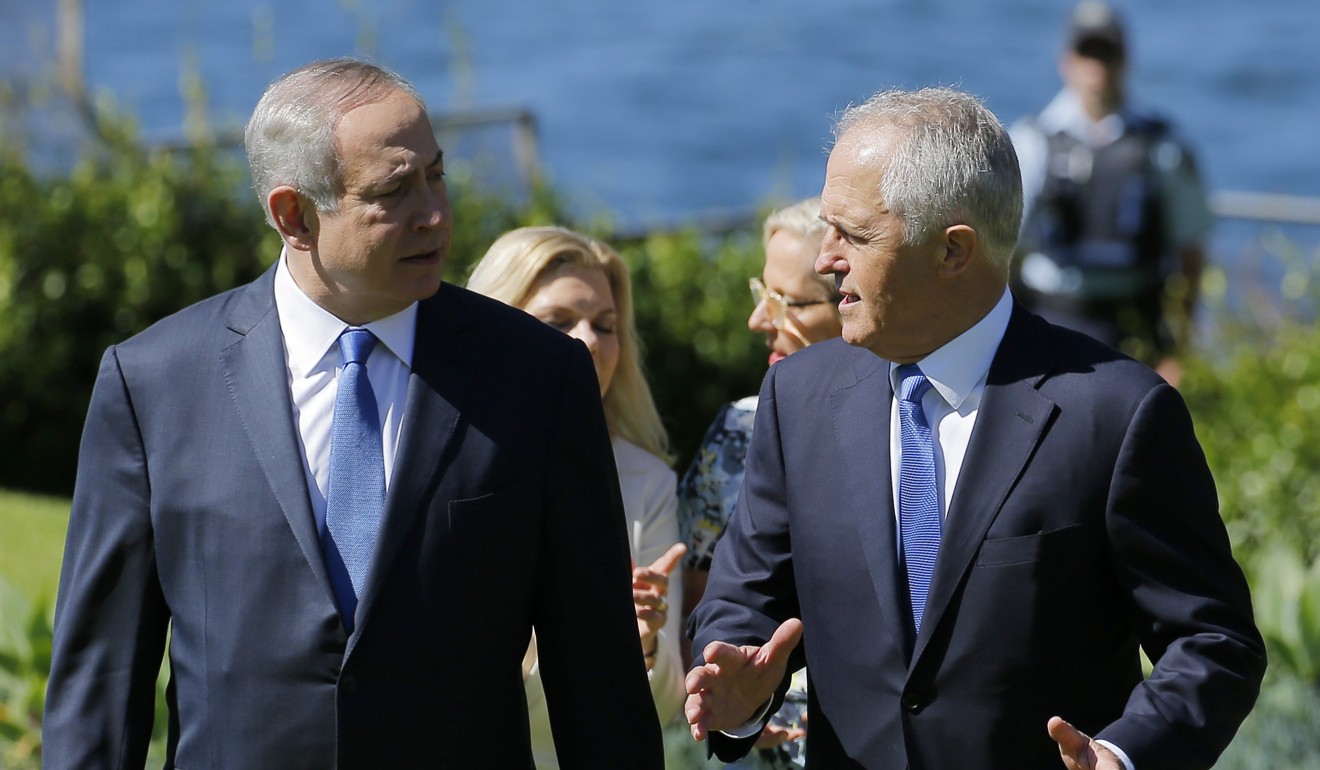 For all these reasons, Canberra should be wary of recognising Jerusalem. To date, only Trump and Russia's Vladimir Putin have taken that step – although Russia has tempered its recognition by not moving its embassy and by insisting that East Jerusalem will become the capital of a future Palestinian state. Australia is an important country, but it is not a superpower, and it does not have a seat on the Security Council.
If Australia recognises Jerusalem, there is likely to be a widespread and united reaction going beyond verbal denunciations. As Al-Maliki warned, Australia risks its "trade and business relationship with the rest of the world, in particular the Arab and Muslim world".
He made this remark at a press conference in Jakarta, while he was seated next to Indonesia's Foreign Minister. Canberra should take note.
Victor Kattan is Senior Research Fellow at the Middle East Institute of the National University of Singapore