Louis Cha, better known by his pen name Jin Yong, is one of the most-read writers in the Chinese-speaking world. But outside it, relatively few people have heard of him, hence the English-language media's effort to refer him as "China's Tolkien".
Through his epic works, Cha, who died at the age of 94 in Hong Kong last week, perfected the literary genre of martial arts novels by creating a mythical world where heroes and heroines go against all hardships to help the weak and ensure justice prevails in the end, and where love is pure and chivalry triumphs against wickedness.
Since the 1950s, his novels, deeply rooted in Chinese history, have inspired people in Hong Kong, Taiwan, the mainland, and throughout the Chinese diaspora, regardless of ages or backgrounds.
Over 100 million copies of his works have been sold worldwide, not to mention perhaps several hundred million pirated copies, and his novels have been adapted into countless movies, TV shows, and comic books.
Ardent fans include the late paramount Chinese leader Deng Xiaoping and the new breed of hi-tech tycoons including Jack Ma, chairman of Alibaba Group, which owns the South China Morning Post.
Of the millions of fans paying their tributes, most could fondly relate to the main characters in Cha's novels and recall which of his 15 novels had the most impact on specific stages of their lives.
Cha himself also displayed and shared many of the chivalrous qualities found in the characters so endeared to the readers.
In the early 1980s, he was willing to bury the hatchet and make peace with the Chinese government, a true act of chivalry considering that his father was arrested on trumped up charges of being a counter-revolutionary and executed by the communist authorities in the 1950s. He was posthumously rehabilitated in the 1980s.
While tributes have been pouring in focusing on Cha's literary achievements, as a fellow journalist, I would like to pay tribute to his journalistic endeavours, which are equally outstanding.
After all, Cha started out as a reporter and co-founded the respected Chinese-language daily newspaper Ming Pao in 1959 and served as its editor-in-chief for years.
His literary passion greatly helped his journalistic work as he started to serialise his novels in his own newspaper and developed a devoted following of readers.
Legend has it that as the chief editor, he managed to work on editorials and novels at the same time, writing up to 10,000 Chinese characters a day.
While his literary talent and imagination were unrivalled, he also had sharp and penetrating insights into political developments in China from the 1950s to the 1970s, when the country's politics were wrapped in utmost secrecy.
For instance, in 1976 when Deng was politically exiled once again, Cha's editorials predicted Deng would soon make a comeback. He was proved right a little more than one year later.
Moreover, his life as a journalist was no less thrilling than the characters depicted in his novels.
In 1966, just seven years after Ming Pao was established, Mao Zedong launched the Cultural Revolution and plunged the country into a decade of darkness and chaos.
Because of its proximity, Hong Kong, then a British colony, was also seriously affected and went through a period of great turbulence.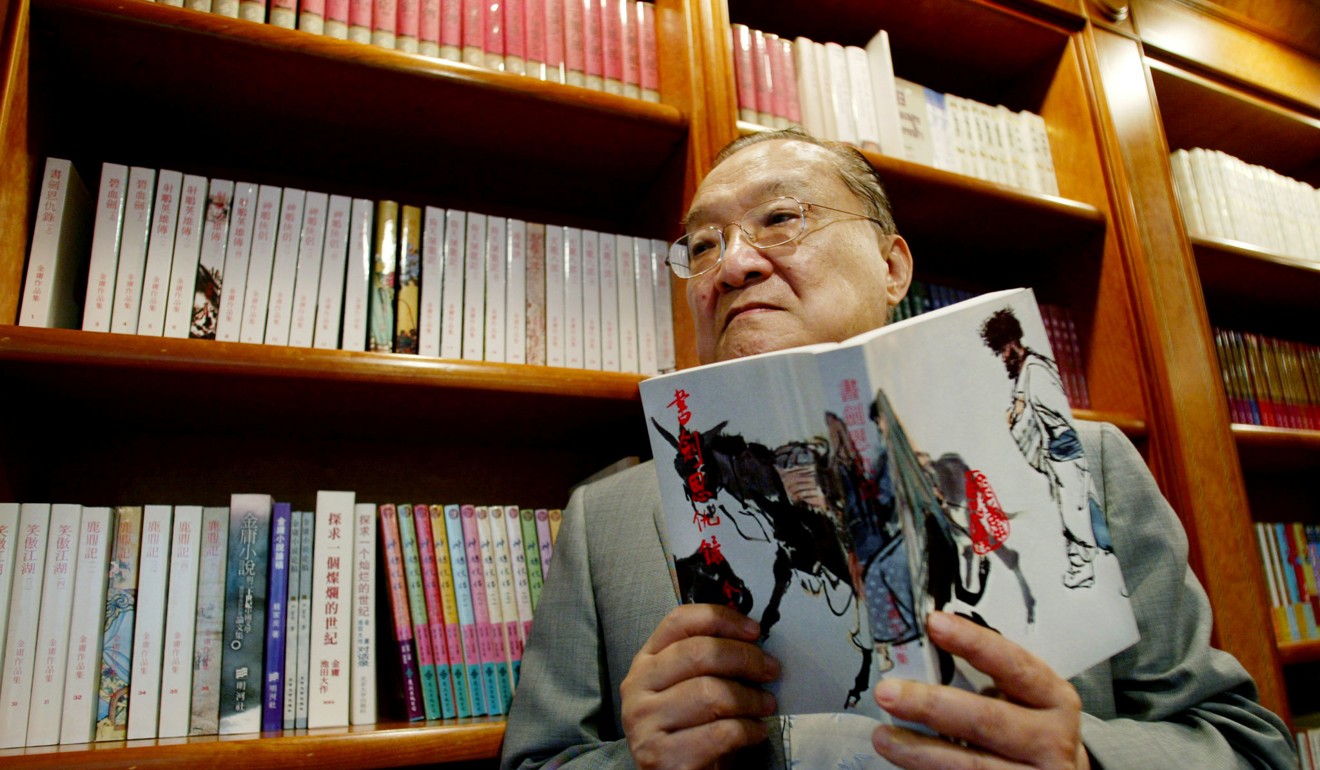 In 1967, when riots broke out between the ultra-left elements and Hong Kong's colonial authorities, Cha's sharp editorials blasting rioters and their lawlessness earned him the No 2 spot on an assassination list. The first one, a radio host, was already dead, burned alive.
As Cha recalled in an interview decades later, a parcel containing a bomb was also sent to his newspaper's office building.
Asked if he was afraid, he replied "of course". But as he was writing a martial arts novel at the time, he wanted to stand up to the threat just like the heroes in his novel.
"How can I be a man if I quit just because I am afraid?" he said.
He also said that in the face of the death threat, he had also received generous offers of money to tone down his criticisms at a time when his budget was tight and he sometimes ran out of money to buy newsprint. Although he did not say who offered the money, it was obviously from pro-Beijing elements.
Of course, he declined all the offers. As he humbly put it, "although I do not possess much in terms of chivalrous qualities … at least I would not accede to other people's commands because of difficulties".
A truly chivalrous journalist. May he rest in peace. ■
Wang Xiangwei is the former editor-in-chief of the South China Morning Post. He is now based in Beijing as editorial adviser to the paper