On November 23, three terrorists from the Baloch Liberation Army (BLA) – a militant group advocating separatism for the Baloch people, an ethnic group found in parts of Pakistan, Afghanistan, and Iran – attacked the Chinese consulate in Karachi.
Despite being armed with suicide vests, hand grenades and AK-47s, the militants failed to enter the consulate building and were neutralised at the entrance.
Though Chinese nationals and projects have been attacked in Pakistan in the past, this is the first high-profile terrorist attack on Chinese state interests in the country. It has raised serious concerns about the safety of the US$62 billion China-Pakistan Economic Corridor (CPEC) – the flagship project of China's "Belt and Road Initiative". The CPEC, which originates in China's Xinjiang province and culminates at the Gawadar port in Balochistan, is exposed to an array of insurgent and terrorist groups in Pakistan.
Presently, around 20,000 Chinese nationals – 10,000 on CPEC and the same number on non-CPEC projects – are working across Pakistan. In the corridor's second phase, this number will increase further as China is likely to bring more companies and workers to Pakistan. Meanwhile, the number of Chinese nationals visiting Pakistan annually on short-term visas is as high as 70,000.
Despite the success of CPEC, Baloch separatists view Chinese investment in Balochistan as usurpation and exploitation of their resources. These separatists believe the Chinese projects are aimed at colonising Balochistan, and they must be resisted.
In recent years, the BLA has emerged as the biggest threat to CPEC in Pakistan. The BLA has deemed China an "oppressor" and alleges that the country is taking benefit of Balochistan's geostrategic location for its own benefit.
The group has an elaborate network in urban centres of Balochistan, with between 2,000 and 3,000 militants in its ranks who operate out of Afghanistan, Iran and Balochistan's mountainous areas. Most of the BLA members are drawn from the Baloch Bugti and Marri tribes. In August, the BLA attacked a busload of Chinese engineers in Dalbadin district, wounding five people – including three Chinese engineers working on the Saindak project, a Pakistan-China joint project to mine gold, copper and silver.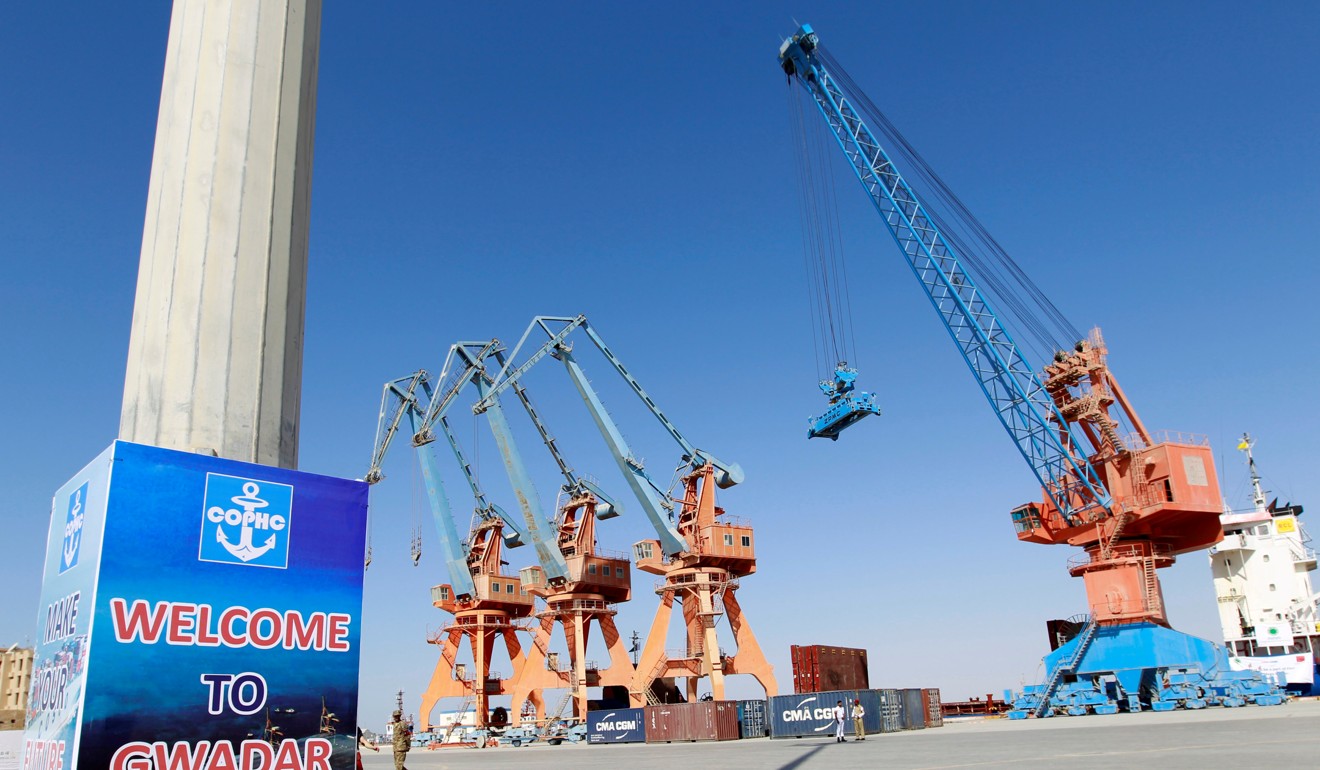 The BLA is one of the six Baloch separatist groups that oppose Chinese investment in Balochistan, particularly the Gawadar seaport. BLA head Harbiyar Marri, who lives in London, was named along with 12 other Baloch separatist commanders in the police report as the mastermind of the Chinese consulate attack. The other notable anti-China Baloch insurgent groups include the Balochistan Liberation Front led by Allah Nazar Baloch, the Baloch Republican Army led by Brahamdagh Bugti and Lashkar-e-Balochistan led by Javed Mengal.
Geopolitics cannot be ignored while examining the attack on the Chinese consulate in Karachi. In 2016, Pakistani security forces arrested an Indian spy, Kulbhushan Yadev from Balochistan, when he was on his way to hold meetings with the BLA. In his testimony, Yadev admitted to providing support to Baloch separatists carrying out attacks in Balochistan and Karachi, including undermining the CPEC.
Yadev also admitted to distributing US$40,000 among the Baloch rebels to destabilise the CPEC, with the money used to recruit and train militants as well as to purchase weapons and explosive materials to attack Chinese nationals and companies working on CPEC projects in the country.
Pakistan alleges that India's premier intelligence agency, the Research and Analysis Wing, has created a special cell to sabotage the CPEC.
Jihadist groups have also threatened Chinese interests in Pakistan. Both al-Qaeda and Islamic State have declared China their enemy for the country's mistreatment of the ethnic Uygur Chinese Muslims in Xinjiang province. Before the onset of CPEC, in May 2014, influential Jihadi ideologue Abu Zar Al-Burmi – who enjoys great respect among Uzbek and Uygur militants – issued a video statement urging all militants to target Chinese embassies and companies and abduct or kill Chinese citizens. In the video, entitled Let's Disturb China, Al-Burmi said: "The pull-out of US forces from Afghanistan is a victory of the Taliban movement in the region, and our next target will be China."
The CPEC has three routes that cross into China from Pakistan's Gilgit-Baltistan region. The Turkistan Islamic Party (TIP), an Uygur separatist group, is now re-organising in Afghanistan's Badakhshan province and Gilgit-Baltistan's Dir district. Dir and Badakhsna are located at the edge of the strategically located Wakhan Corridor – a narrow strip of inhospitable and barely accessible land extending about 350km from the northern Afghan province of Badakhshan to the Xinjiang region, where China is building a military base.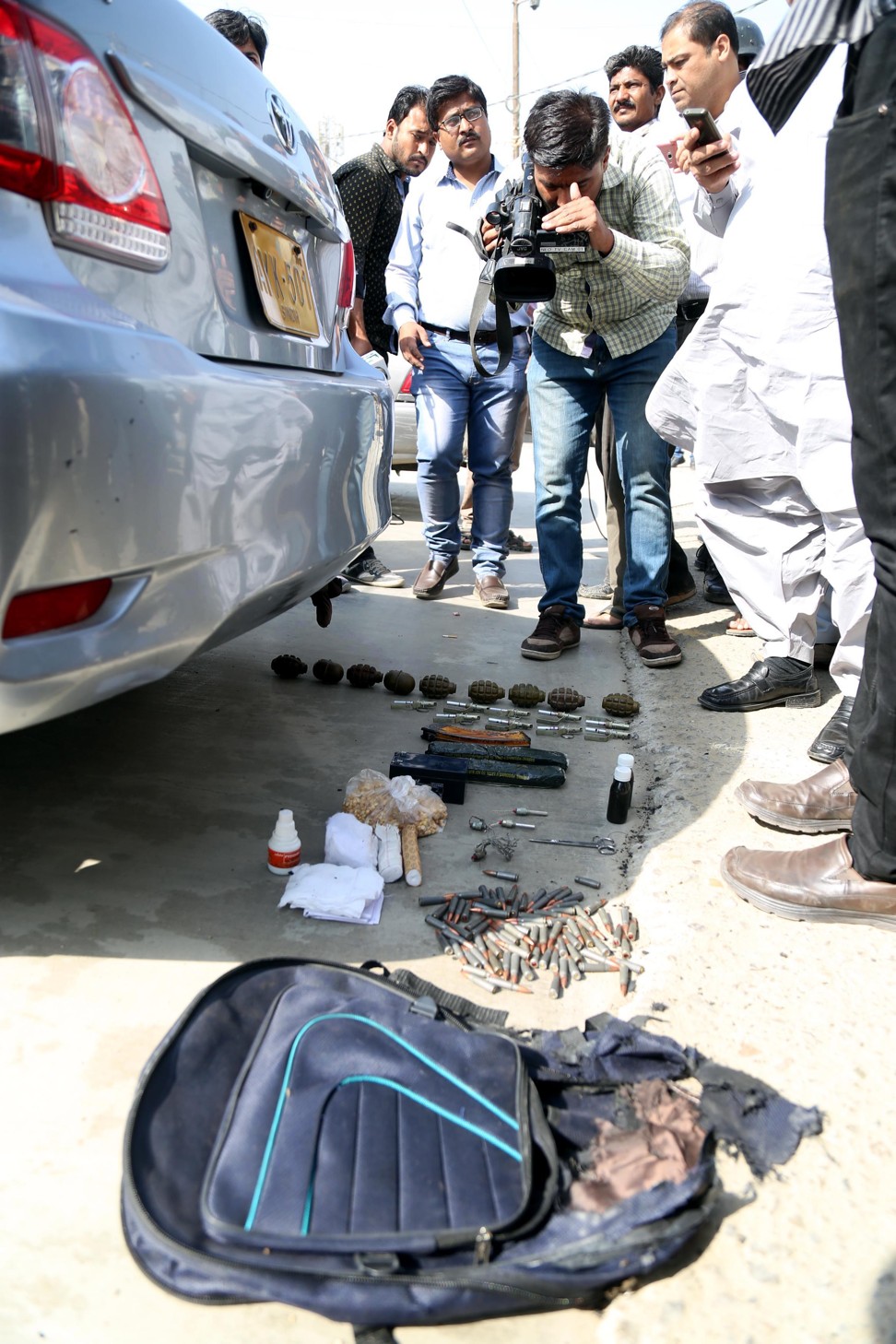 As many as 250 TIP militants are present in Badakhshan while around 60 are based in Dir. In 2016, China detained around 50 Uygur women married to Gilgit-Baltsitan residents on suspicions of having links with TIP. In April 2018, Pakistani security agencies arrested 48 TIP militants from Gilgit-Baltistan who entered Pakistan from Afghanistan, and in October 2017, the Chinese embassy in Pakistan requested additional security over fears TIP was threatening the lives of the Chinese ambassador.
IS' official affiliate for the Afghanistan-Pakistak region, the Islamic State of Khurasan (ISK), has also posed a threat to Chinese nationals and projects in Balochistan. For instance, in May 2017, ISK militants kidnapped and later killed a Chinese couple from Quetta, the provincial capital of Balochistan.
The Chinese consulate attack will increase the security costs of CPEC projects in Pakistan. It will also prompt a review and revamp of the CPEC's existing security framework. Notwithstanding Pakistan's decision to raise the Special Security Division – a new army division of 15,580 personnel – to provide security for CPEC projects, Chinese state-owned enterprises and private firms working in Pakistan are also employing private security firms.
Given its sheer volume, economic worth and geographical reach, the CPEC and the people associated with it will remain one of the prime targets of terrorist groups seeking to gain publicity and make money through kidnappings for ransom.
China will have to redouble its counterterrorism cooperation and collaboration with Pakistan to overcome future security threats. At the same time, being Islamabad's strategic partner, Beijing will have to convince Pakistan to give up its support of militant proxies to become a terrorism-free society.
Since the 1980s, Pakistan has backed different Islamist militant groups such as Lashkar-e-Taiba and the Haqqani network to achieve foreign policy objectives in Afghanistan and Kashmir. After the events of September 11, 2001, some of these groups turned their guns inward and started militant activities inside Pakistan, resulting in widespread chaos and destabilisation.
Pakistan has maintained an imaginary and self-defeating strategy of differentiating between the so-called good and bad Taliban, which has provided terrorists space within its society to survive and mount attacks. As long as this differentiation is not eliminated and support for militant proxies is not withdrawn, terrorism will continue in Pakistan in one form or the other.
The author is an associate research fellow at the S. Rajaratnam School of International Studies (RSIS), Singapore.