Uncertainty. Volatility. Doubt. These are just some of the feelings that have been unleashed across Asia in the wake of disruptions caused by the US-China trade war, Donald Trump's presidency and the consequences of climate change.
Global instability will be a hallmark of 2019, experts agree, and Asia has been left to wonder what the next 12 months will bring.
Five commentators and This Week in Asia's editor gave us their predictions for the year ahead.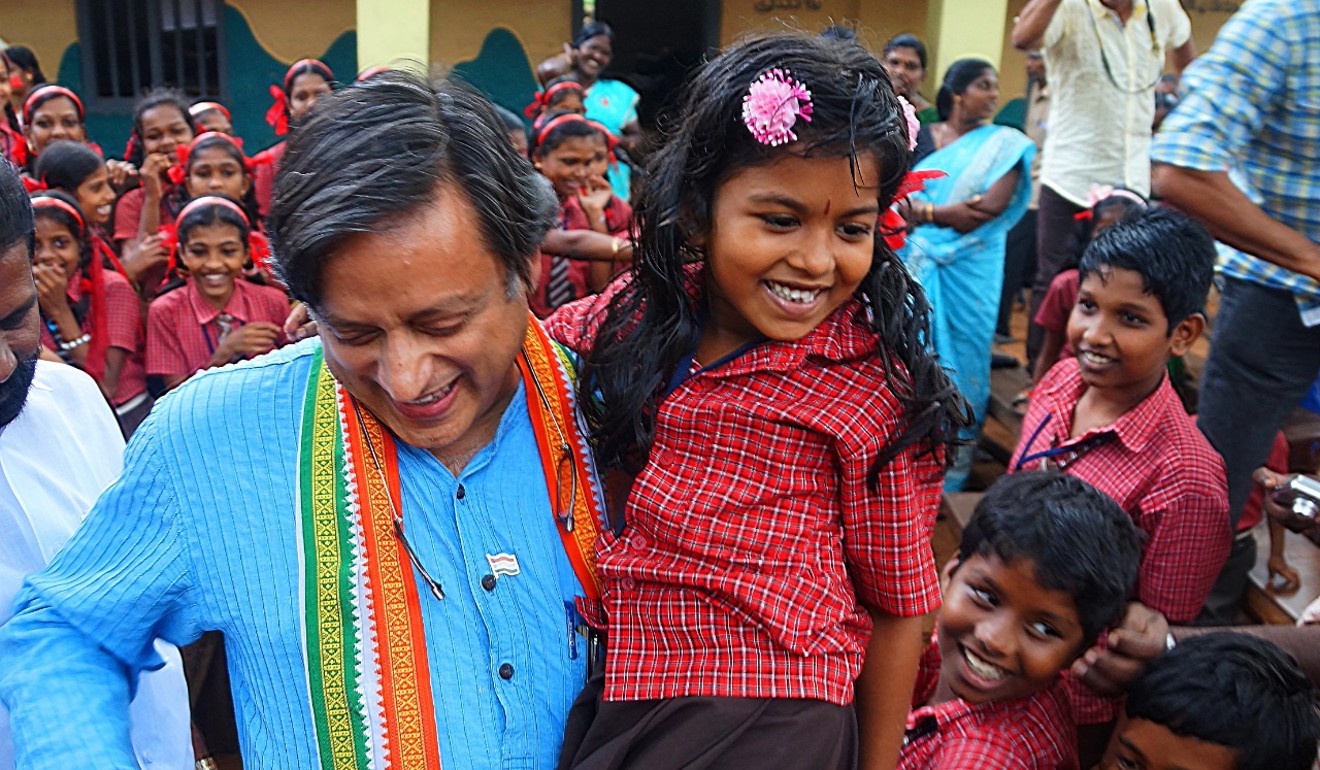 SHASHI THAROOR
Member of Parliament for Thiruvananthapuram, Lok Sabha; Chairman of the Parliamentary Standing Committee on External Affairs
An Indian contemplating 2019 finds it difficult to think beyond the momentous occasion of the country's general elections, which must be held by mid-May. For more than four years, supporters of Prime Minister Narendra Modi complacently predicted he would be comfortably re-elected to a second five-year term. The stunning victory of the opposition Congress Party in three state elections in December has upended those assumptions, dealing a major blow to Modi's Bharatiya Janata Party (BJP).
It sets the stage for what will be, in many ways, a battle for India's soul. The BJP, licking its wounds after such a rout, must consider what sort of election campaign it will conduct to retain power in New Delhi. All indications are that the economic development plank that worked so well in 2014 will lack credibility, given the government's spectacular failure across all indices to fulfil any of its promises.
It suggests two other strategies are therefore more clear.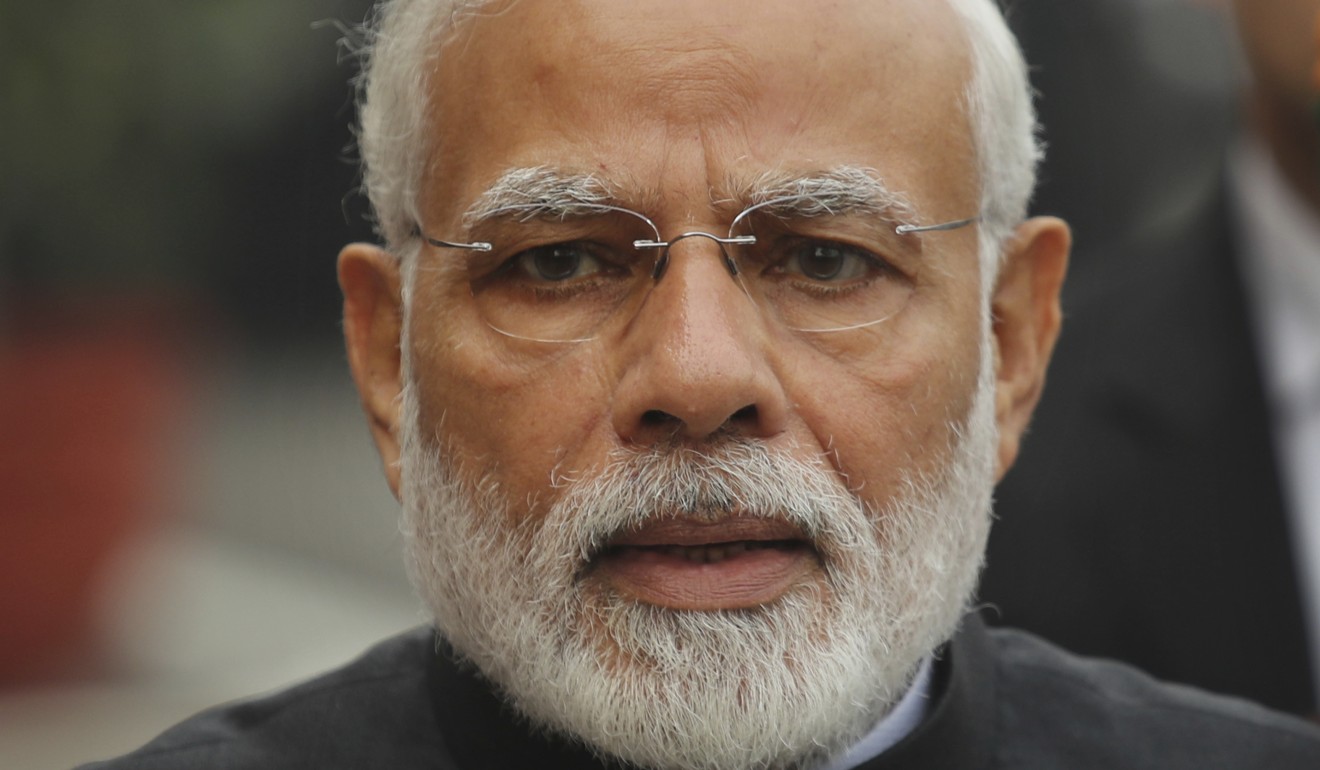 One, run a presidential-style election pitting the larger-than-life image of Narendra Modi against what will be portrayed as a motley crew of opposition wannabes, and arguing there is no real alternative to the BJP prime minister.
Two, double-down on the incendiary politics of anti-Muslim polarisation that has worked in the past for the BJP, promoting the dangerous political doctrine of Hindutva that asserts India is a land of Hindus and should declare itself a Hindu state. This has already begun, in rabble-rousing speeches by BJP leaders and a concerted campaign to rename Indian towns and cities that bear Muslim names with supposedly more authentic Hindu ones.
This demonisation of India's Muslims and Christians might serve the BJP's short-term political interests but may unleash long-term dangers in a plural society. And if the resulting alienation of members of these communities leads them to overt hostility to their own country, the risks for India's future are even greater.
The challenge of governing a fractious democracy is never easy. But the country is clearly yearning for a government that cares, that heals and unites the divisions that have been created, while also delivering economic results. It is a tall order, but these recent developments suggest the Congress is readier to meet it than the BJP.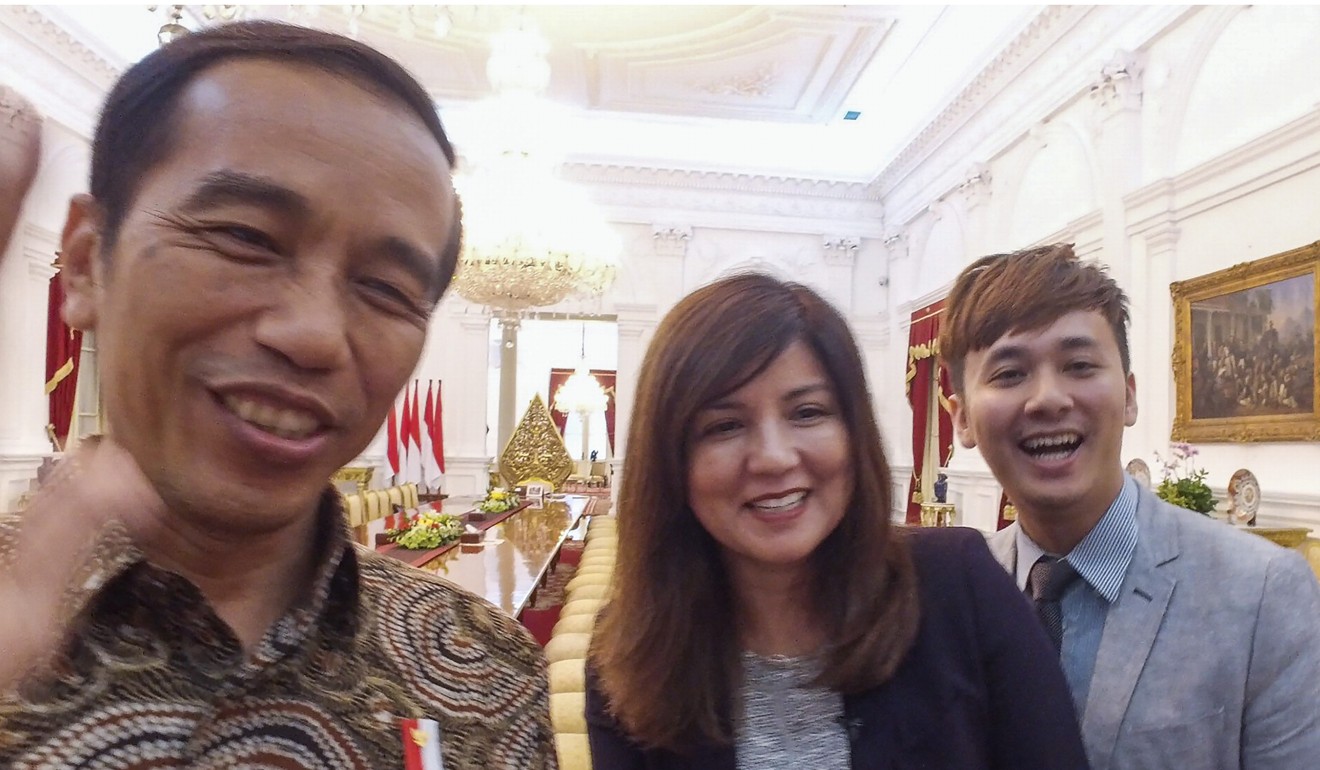 ZURAIDAH IBRAHIM
Deputy Executive Editor, South China Morning Post; Editor, This Week in Asia
Elections will be a major preoccupation in 2019, with voters in India and Indonesia deciding who will lead their more than 1.6 billion citizens. Incumbents Narendra Modi and Joko Widodo are currently well-placed to retain power, albeit with diminished mandates that will lead to new power-sharing arrangements. But these elections are not only about who wins – but also how they campaign. Their reliance on populist appeals, especially religious nationalism, can do long-term damage to the two mega-republics' secular democratic foundations. Apart from Indonesia and India, elections are also due in Thailand, Afghanistan, the Philippines and Australia.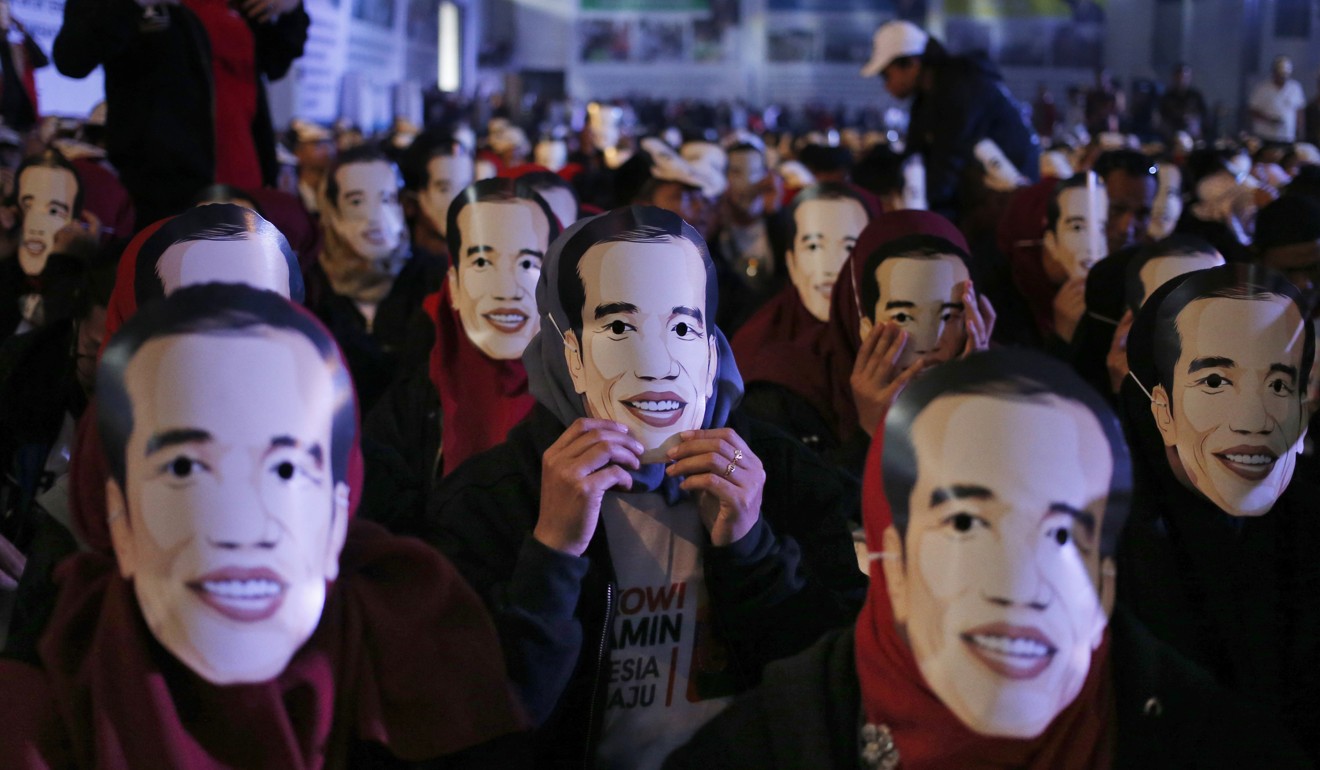 China may not have national elections of its own but it will figure prominently in other countries' electoral contests – just as it did in Malaysia last May. The opposition, led by Mahathir Mohamad, which won the election, promised to renegotiate investment deals with the Chinese seen as unfavourable to locals. In Indonesia, China's treatment of Muslims in Xinjiang is likely to be politicised. President Joko Widodo's opponent is Prabowo Subianto, who previously challenged and lost in 2014. He has already signalled he intends to review some of the Belt and Road projects if he wins the presidency this time around.
More certain than election outcomes is that the Asia-Pacific region will continue to be battered by catastrophic weather events as well as insidious climate change, leaving the poorest communities the hardest hit. A 2017 United Nations study indicated 40 per cent of global economic losses due to climate change in the coming decade up to 2030 will be in the Asia-Pacific. Governments' responses have been anaemic and it is sobering to contemplate just how epic the devastation needs to be before countries muster sufficient political will to address the problem. Expect rough weather ahead, metaphorically and literally.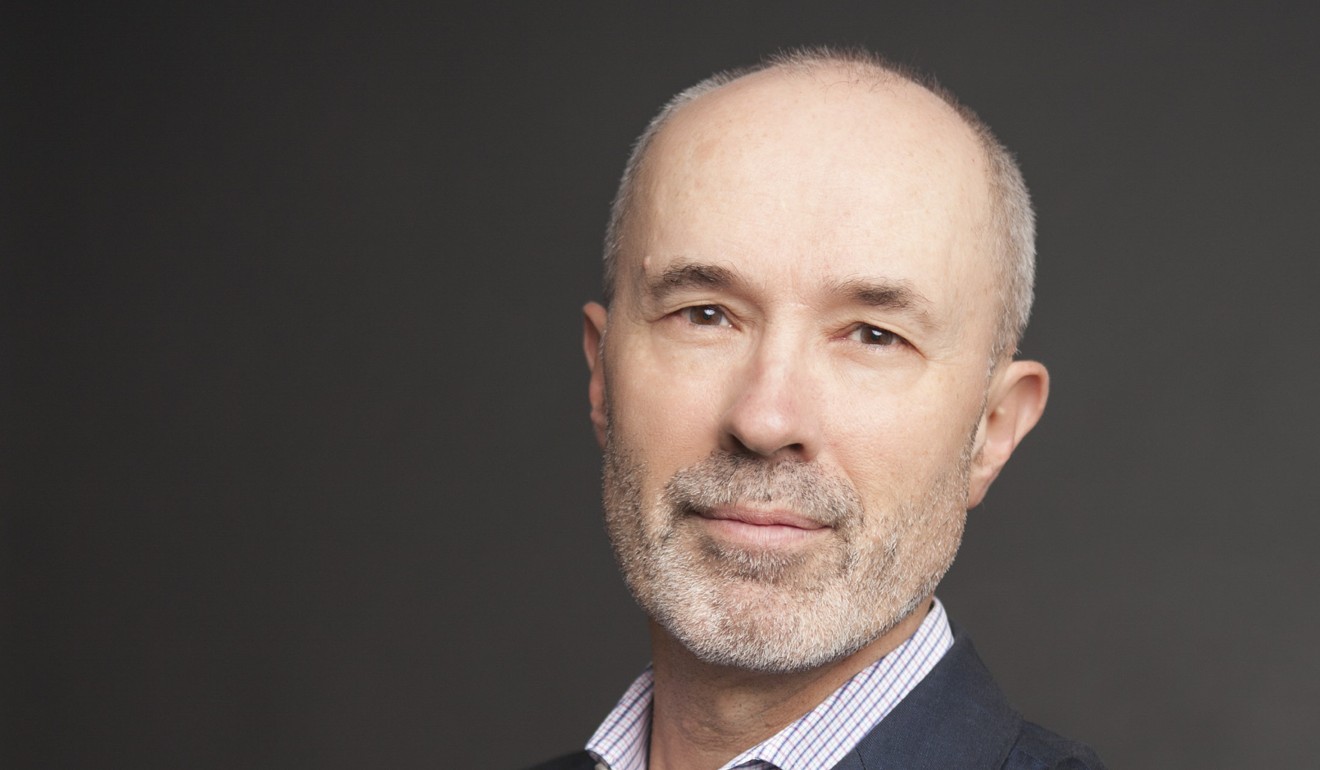 RICHARD McGREGOR
Senior Fellow at the Lowy Institute in Sydney
China's relations with the US, even if they stabilise with a temporary deal on trade and intellectual property theft, will remain in a strategic decline in 2019. Paradoxically, that may benefit countries in Asia, including Japan in the north and Australia in the south. However, US allies will still be caught in the middle of the superpower battle.
China's incentives in how it treats them, as we have already seen in 2018, will continue to favour diplomacy and moderation. Beijing is not skilled at seduction and reassurance in global affairs. Given the chance to speak softly, it often prefers to wield the big stick. But it does not want to fight on too many fronts, and so has already begun to try to draw America's friends into anti-US or, more accurately, anti-Trump coalitions.
Trade is the key area where Beijing can work with America's Asian friends, at America's expense. So look for more Chinese outreach to countries like Japan, Australia, Singapore and New Zealand. Southeast Asia has a slightly different dynamic as these economies are heavily dependent on trade with China, so similar forces will be at work there. But China's ties with Asean nations are complicated by territorial disputes in the South China Sea.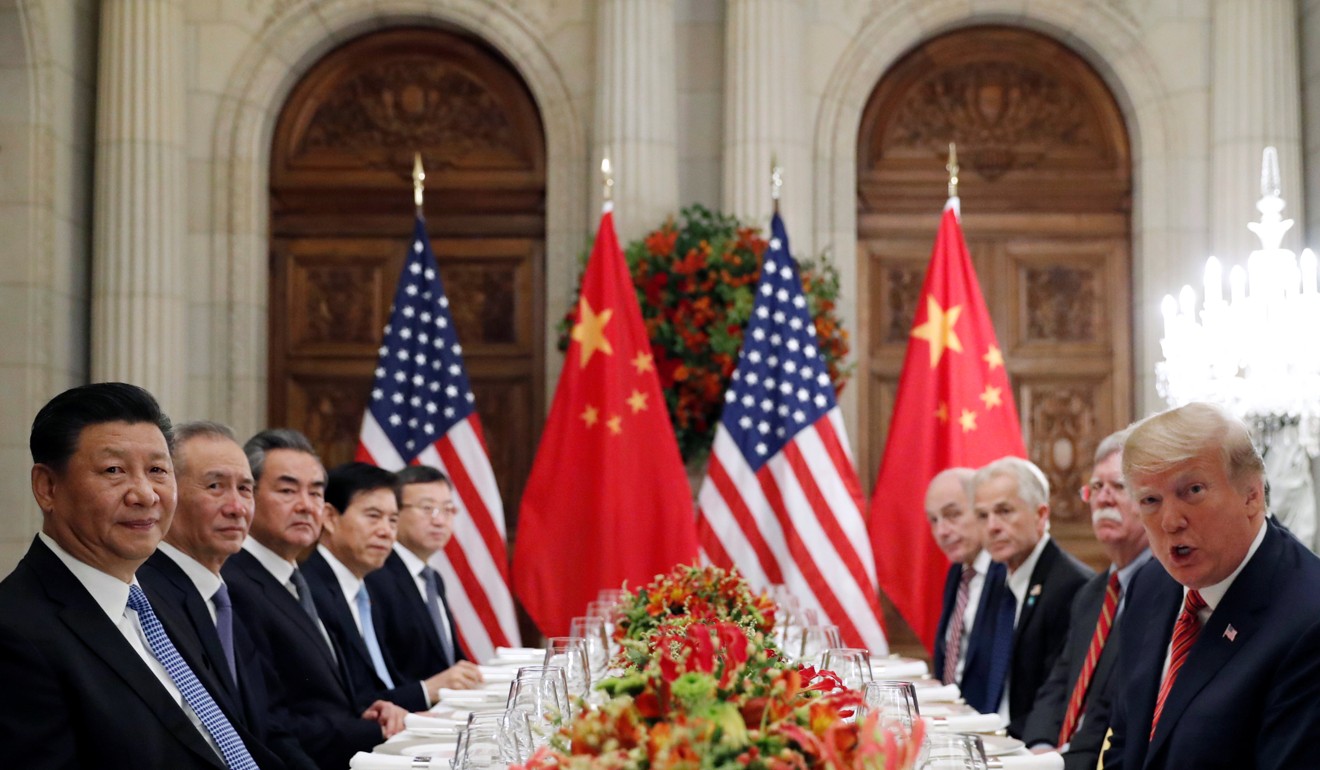 There are a number of factors to consider here. The first is whether China's negotiations with Asean over a code of conduct in the South China Sea are on track to meet the three-year deadline set in 2018.
The second is the extent to which Chinese influence and policies become domestic political issues. Malaysia's new government has already taken issue with the Belt and Road Initiative. As President Rodrigo Duterte's influence declines in Manila, the pro-US military and foreign policy establishment may push back against China on territorial disputes.
However, the country to watch most closely may be Indonesia, which has a presidential election in 2019. Local politicians in Indonesia are already starting to focus on Xinjiang's mass detention camps. If the world's largest Islamic nation takes a stand on the camps, that could spell trouble for China.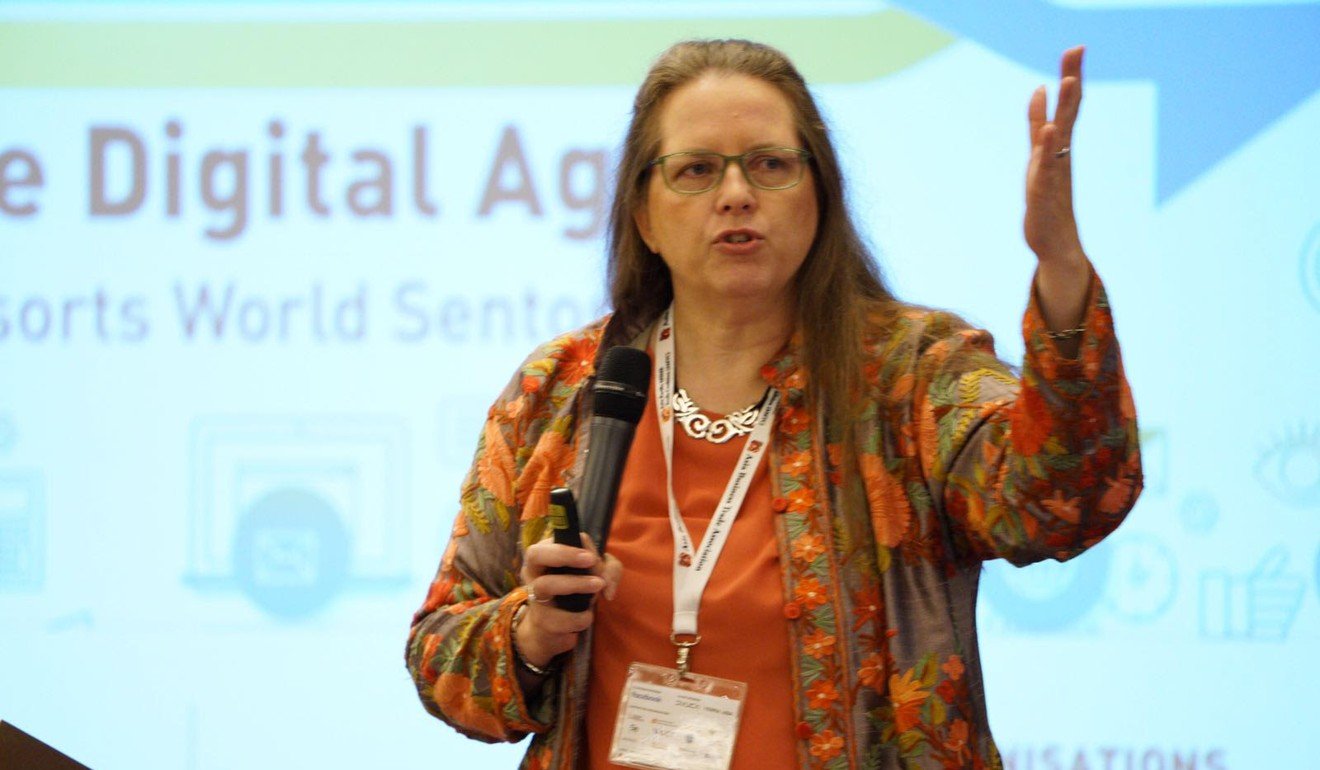 DEBORAH ELMS
Founder and Executive Director of the Asian Trade Centre
In 2019, Asia will continue to be buffeted by strong winds from the US-China trade war. Since many of the US complaints stem from the structure of the Chinese economy and its growth trajectory, it will be difficult or even impossible to fix these issues in the short term. Hence, we are likely to see continued escalation, punctuated perhaps by periods of truce.
The rest of the region will be affected by unwinding decades of connections between Asia and North America. It is easy to mention supply chain shifts but much harder to make these changes on the ground. However, as the trade war with the US begins to look more like a protracted conflict and not just a short-term battle led by US President Donald Trump, companies will start making some hard decisions to shift production to new areas or to flex existing supply chains differently. Asia as a whole could become more integrated internally by the end of the year.
Trade agreements will help accelerate this transformation. The most important development will be the Comprehensive and Progressive Trans-Pacific Partnership (CPTPP). By mid-January, seven countries will be dramatically more open to one another than ever before: Japan, Singapore, Vietnam, Australia and New Zealand in Asia, along with Canada and Mexico. These seven could be joined by new members negotiating entry by the end of the year.
The European Union also will draw closer to Asia with the start of its own deals with Singapore, Japan and potentially Vietnam in 2019. Finally, 16 members in Asia are still working on a deal that will bind the region together more tightly, creating new opportunities for large and small firms to find new markets.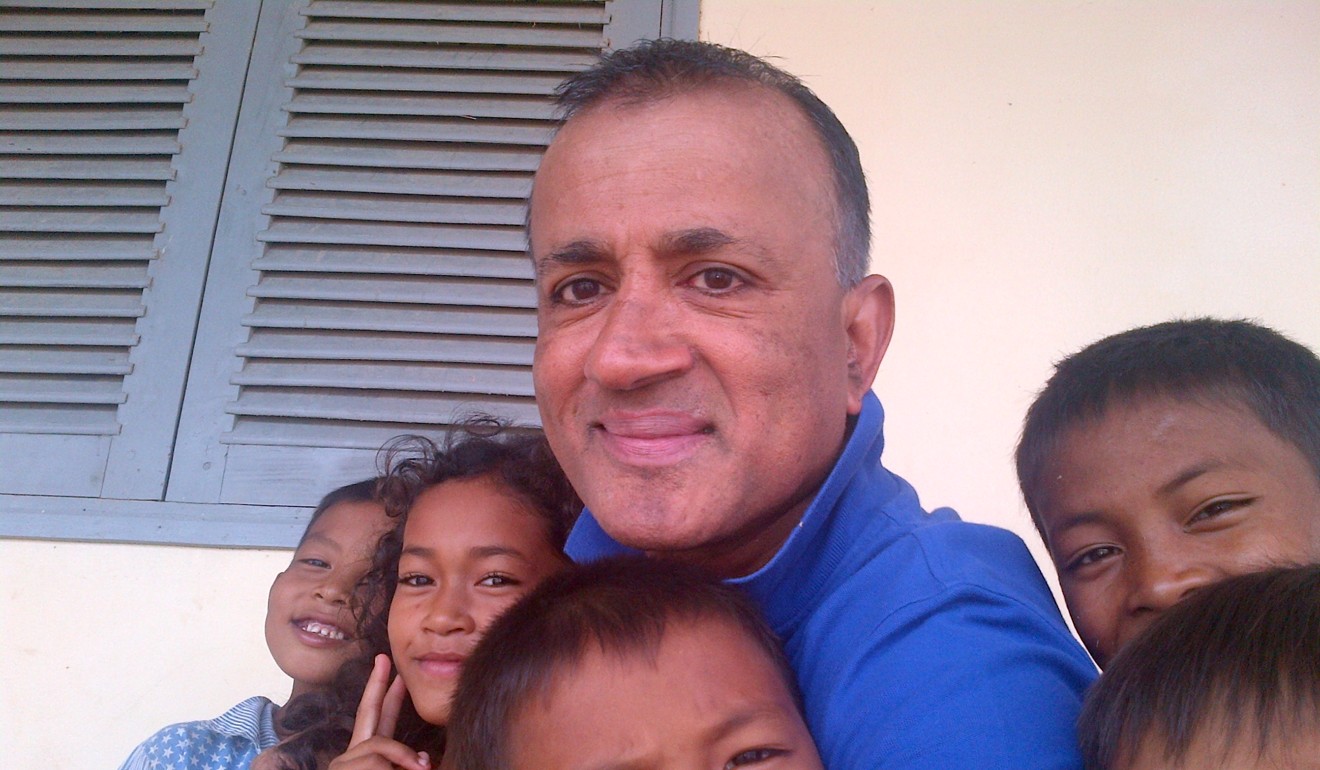 CHANDRAN NAIR
Founder, Global Institute For tomorrow; author of The Sustainable State, Climate Adaptation, Digital Crack and the Rise of the Rest
The reaction against any serious climate action strengthened with the election of yet another climate-sceptic – Jair Bolsonaro – in Brazil, meaning another large country may pull out of the Paris agreement. Tech companies' reputations plummeted as the effects of their unconstrained, freeriding and socially destructive business models became clear. And concerns over China in the Western world have reached fever pitch, spreading beyond trade tensions to encompass technology, politics, culture and even its right to prosper.
We will see a shift in the debate over climate change: away from carbon emission controls, and towards climate adaptation and mitigation. It's worth being frank: controlling carbon emissions was last century's battle, and we failed miserably. We now need to consider what comes next. How will marginalised communities survive rapid and dramatic climatic shifts? How will extreme temperatures affect food security, water supply and surety of shelter? We've seen the California wildfires, Japan's heatwaves and Typhoon Mangkhut – so how will our cities withstand extreme weather? In the new climate reality, the roles of the state and private sector will be interrogated to answer these questions.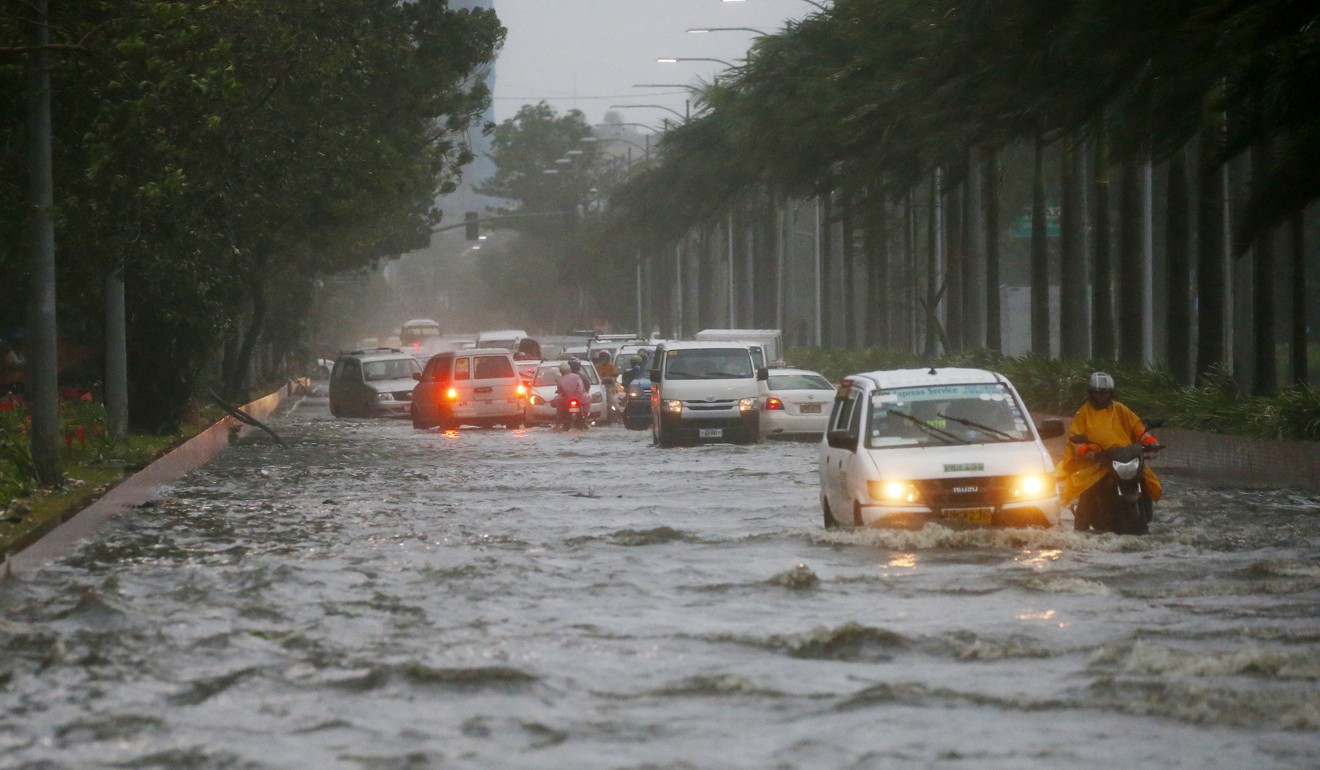 We will also see our growing mistrust of technology translate into action. It seemed the myth of Silicon Valley and its "do no evil" mantra was finally punctured last year. But the instabilities of tech will only grow more acute as the implications of artificial intelligence, facial recognition and "big data" become clear. Countries and communities will need to decide: will tech companies be allowed to run rampant, or will real oversight be imposed? At the individual level, more people will hopefully realise the time has come to fight the machine and the new opium: digital crack.
Finally, we will see a continued struggle in the West as other parts of the world grow in influence, exemplified by China and a new world order. To the West, its model of politics, economics and even culture are superior, and therefore should be embraced by others. Most, if not all, Western countries have staked core parts of their identity on this supremacy and so are unable to adapt to a different future. But the current success of China and the potential rise of other large developing countries challenges this perception.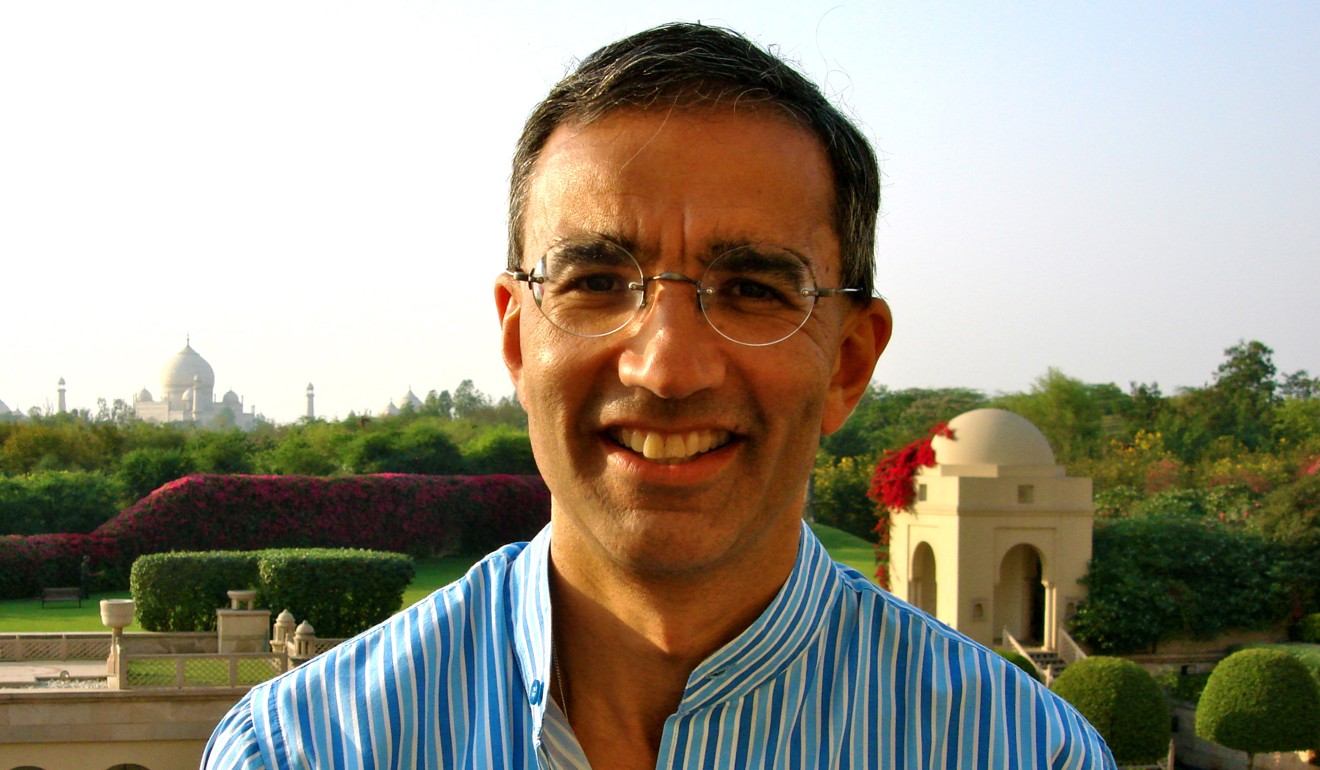 RAJ BHALA
Global trade expert, Distinguished Professor, University of Kansas Law School; Senior Adviser, Dentons
Asia, get ready in 2019 for a dollar that dives, oil prices that drag, and an India that decides.
The dollar will fall against most major Asian currencies because the US government will be, at best, paralysed and, at worst, in disarray. The presidency will shift from an imperial one to an emasculated and maybe an impeached one. America will be weakly positioned to lead Asia towards enduring WTO reforms on subsidies (including fishing subsidies), state-owned enterprises, and Chinese industrial overcapacity (e.g. aluminium), and likely will keep blocking the appointment of new appellate body members, thereby asphyxiating the multilateral dispute settlement system.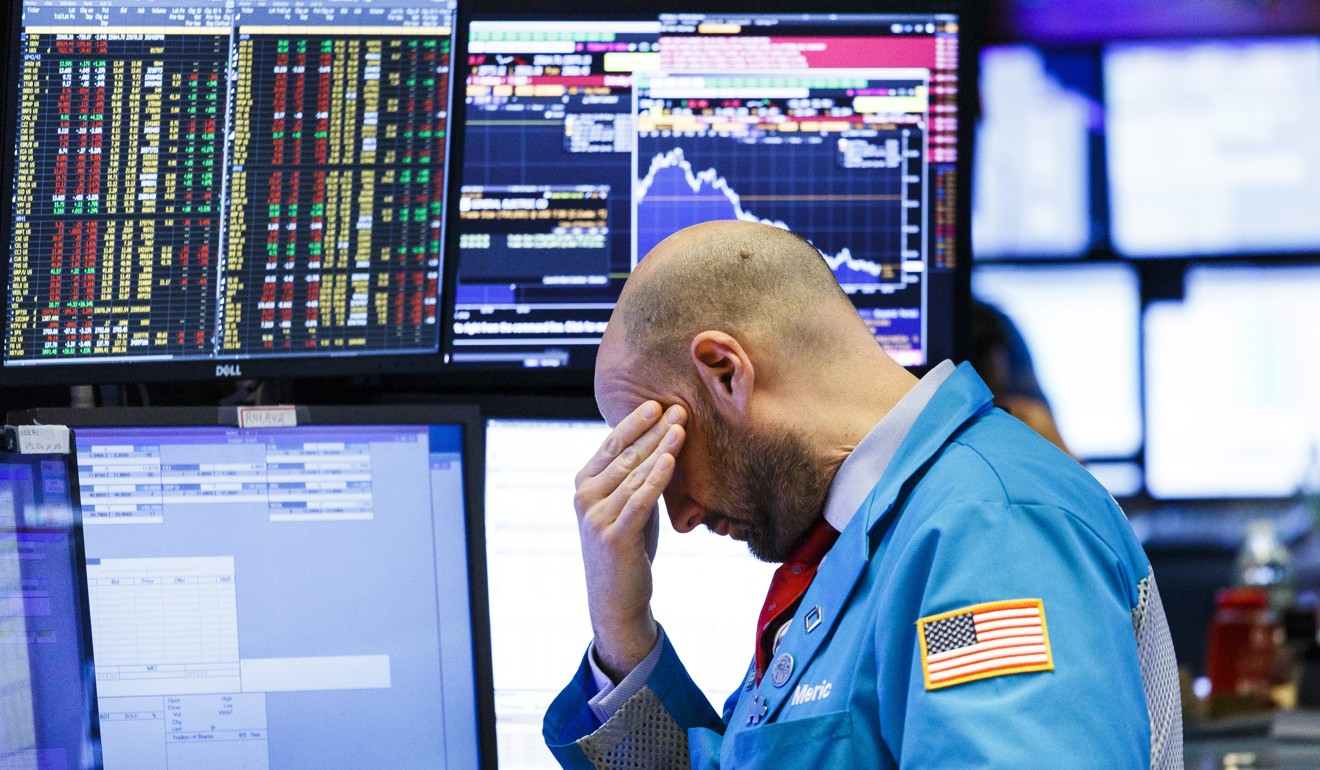 The Canadian dollar will therefore be the smarter bet for Asia. By offering constructive solutions to save the WTO and advancing an exciting free trade agenda through CPTPP – an agenda that includes the promotion of women's rights and science-based rationality on climate change – Canada will win even more admiration in the Indo-Pacific region. Its resolute positions in favour of the rule of law will further boost its currency.
The price of oil will fall, too. No one wants the hydrocarbons in which Saudi Arabia specialises and from which it cannot seem to diversify – even less so after the Khashoggi murder. Peak demand for oil would be foreseeable by December 31, 2019, if young people could drive energy policy faster towards non-fossil fuel and climate-friendly lifestyles.
Peak supply will remain a far-off near-fantasy. OPEC will continue to frack itself over quota allotments. Qatar's departure from the cartel, plus its continued stand-off with the Kingdom [of Saudi Arabia], Bahrain, and the UAE, will fracture attempts at supply-side discipline.
Asia's most exciting – or disappointing – story in 2019 will come from India. If Prime Minister Narendra Modi secures a mandate in the May general election for continued economic reform, then India (finally) will amend its one-sided labour laws, upgrade its decrepit infrastructure, and achieve universal sanitation coverage (which the PM promised by next October). If not, then India (again) will have missed an opportunity to attract traders and investors as they seek to diversify away from China amid a Sino-American trade war that will continue. Bollywood is easier to predict.