The Awami League party led by Bangladesh Prime Minister Sheikh Hasina predictably won the national election held on Sunday, giving the incumbent leader a record fourth term – and her third consecutive victory.
The AL, which has governed Bangladesh for the last 10 years and had formed a coalition known as the "grand alliance", won 288 of the 300 seats, handing Hasina a definitive majority. But the win came with election day violence, which caused the deaths of 17 people, and brought allegations of booth rigging.
The opposition coalition, called Jatiyo Oikyo Front, with the main opposition party Bangladesh National Party (BNP), has rejected the election outcome and called for another vote.
Domestically, politics in Bangladesh has been characterised by intense bitterness and personal rivalry between the two major players – Hasina and former prime minister Khaleda Zia, now in jail on corruption charges. Internationally, the country is caught between two equally daunting giants, each with their own strategic agendas.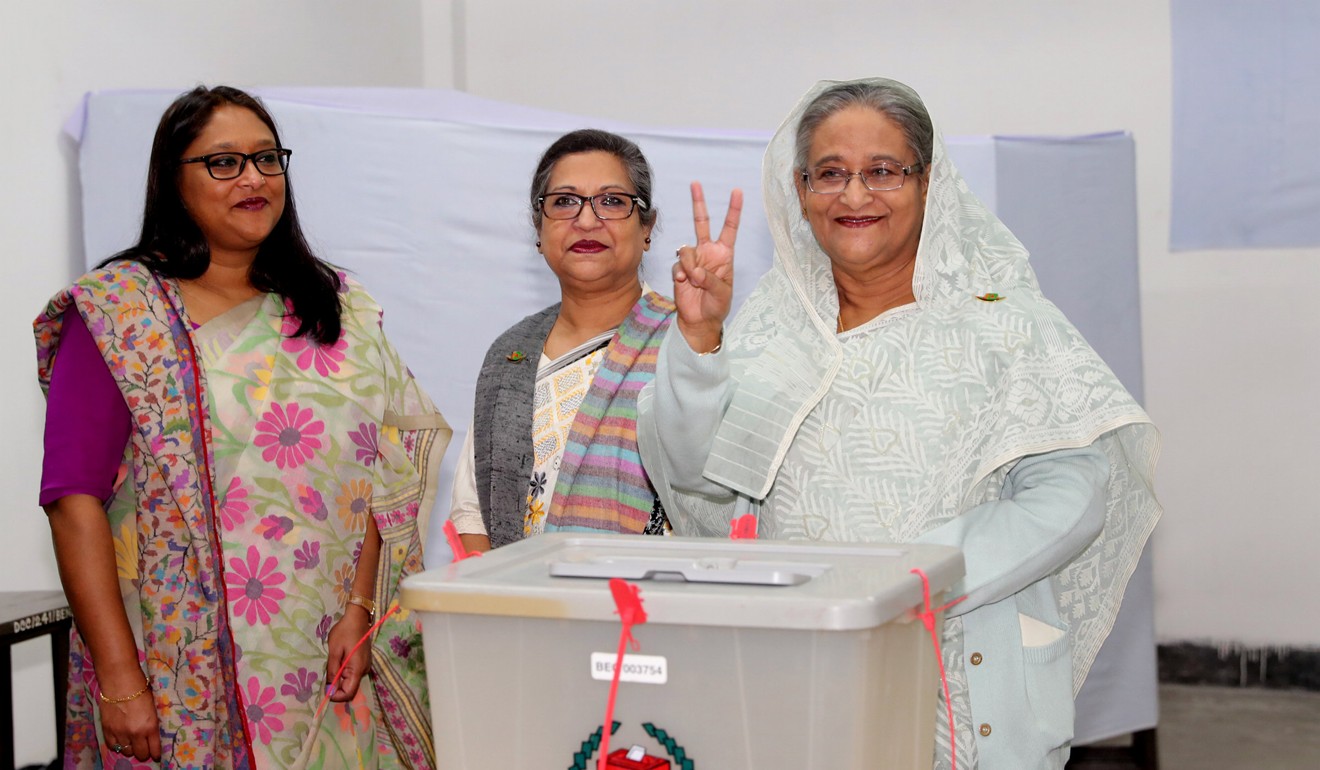 Casting allegations and aspersions have been a central feature of Bangladesh politics over the last four decades. This latest victory may be challenged, but it is unlikely that there will be any significant change to the outcome of the polls. It is also evident that Prime Minister Hasina and her team will steer Bangladesh for another five years, and consolidate the substantive socio-economic progress it has made over the last decade.
With a population of more than 160 million, Bangladesh (formerly East Pakistan) is a populous Muslim state that was created in 1971 after its citizens were subjected to ethnic and political discrimination by the military rulers of West Pakistan, leading to a genocide that resulted in the death of three million people, according to Dhaka's official figures.
India midwifed the birth of Bangladesh, effectively altering the political map of South Asia in a definitive manner.
The early years were bloody and the founder of the nation, Hasina's father Sheik Mujibur Rehman, was assassinated in August 1975, plunging the country into years of turmoil and military rule until the AL, led by his daughter won its first poll. Hasina became Bangladesh's leader in 1996.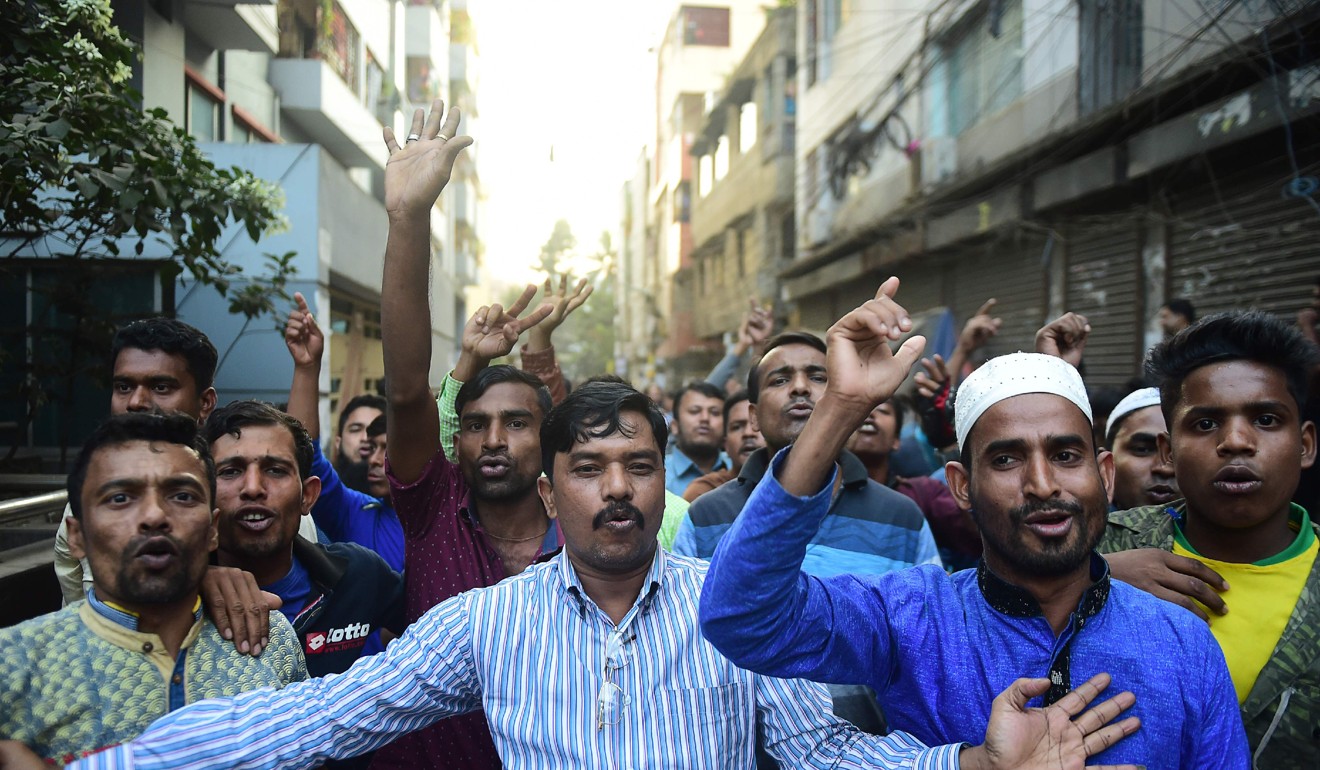 At the time, the country's gross domestic product stood at US$46 billion with a per capita income under US$400, making Bangladesh a "basket-case".
To her credit, Hasina was able to nurture a domestic ecosystem that enabled steady economic growth. GDP is now US$265 billion and per capita income is US$1,620.
More importantly, however, Hasina has dealt firmly with extremist and Islamic fundamentalist forces, which killed her father. BNP has been accused of supporting such extremist groups, thereby stoking the bitter political divide.
Consequently, Hasina has been accused of being authoritarian and engaging in a personal vendetta against Khaleda Zia, but the reality is that the AL offers the more viable option for Bangladesh to emerge as a relatively moderate Islamic state with the most promising socio-economic and human security indicators in South Asia and the Muslim world.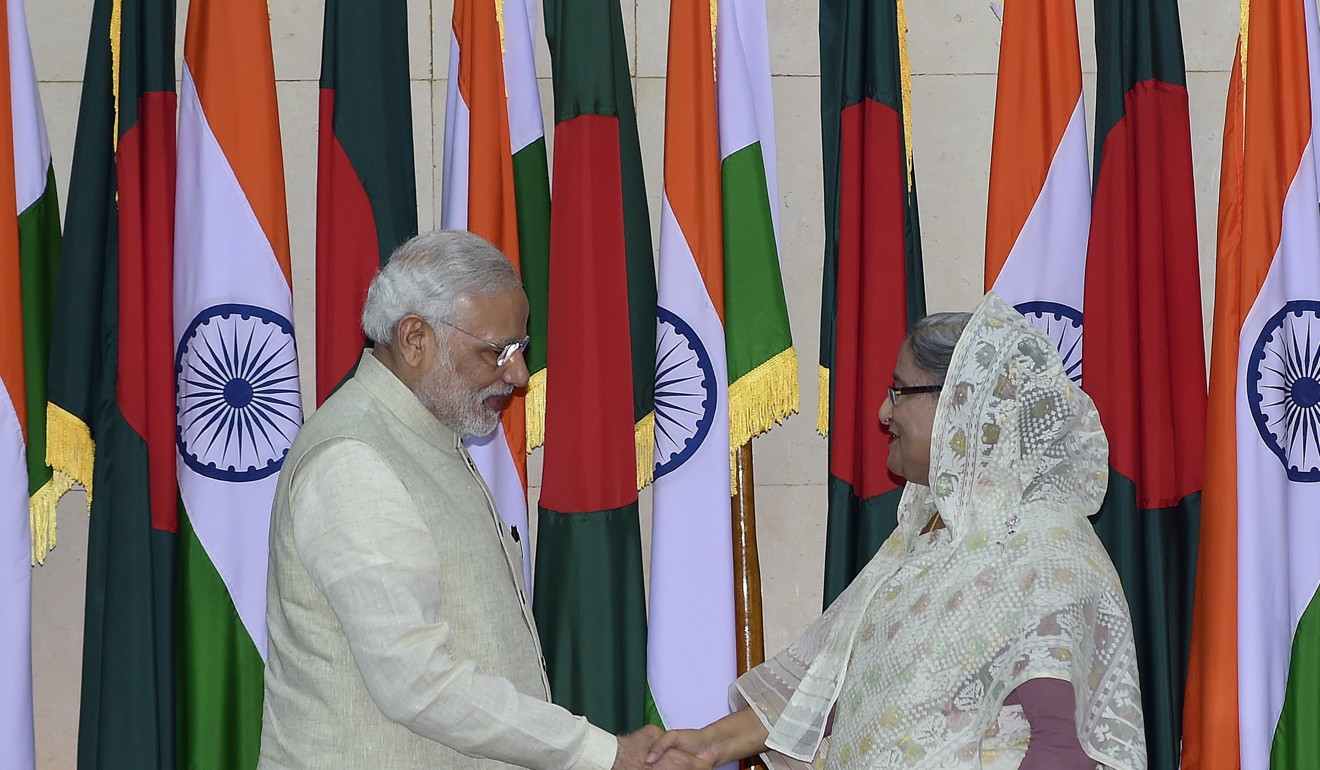 The current challenges for Hasina are to consolidate her domestic agenda and balance her country's relations with India and China – the neighbouring giants. While India enabled the creation of Bangladesh, it is a complex relationship with a number of areas of discord, including illegal immigration.
Hasina has been able to maintain an inherent empathy with New Delhi, even while forging a robust relationship with Beijing. Currently, China is Bangladesh's major trading partner and top military supplier, and this in turn has implications for India. For example, Bangladesh will soon operate submarines bought from China, making the naval dynamic in the Bay of Bengal more crowded.
For Beijing, the geography of Bangladesh is an attractive strategic determinant, and one that is part of Xi Jinping's flagship Belt and Road Initiative, which has identified Dhaka as an important node and promised a US$24 billion investment.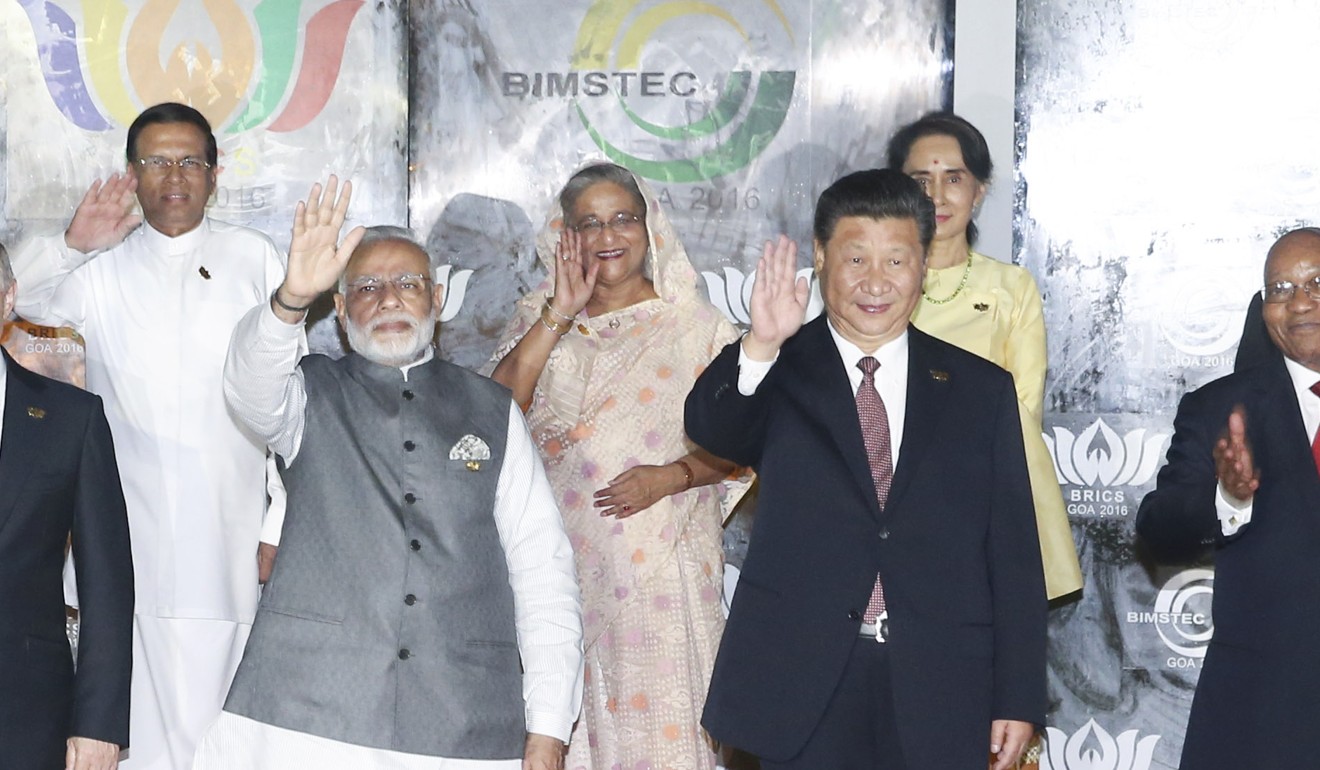 But Hasina remains cautious about China's pledge, after the experience of Malaysia, Sri Lanka and the Maldives and an alleged debt-trap.
Undoubtedly, the critical relationship for Dhaka is the one with New Delhi and recently there has been an unstated appreciation that Bangladesh is actually India's most important regional neighbour, not Pakistan.
India needs to orient itself in such a manner that Dhaka does not have to make a binary choice – an either-or choice in relation to its neighbouring giants. India should also remember Bangladesh is a nation that symbolises equitable socio-economic growth, has a democratic ethos and a moderate Islamic DNA that protects its minorities and is gender sensitive.
For China, the most desirable long-term outcome would be to manage its relations with Dhaka in such a manner that Indian anxieties are assuaged and a regional win-win framework linking China-Bangladesh-India is a possibility. In its most desirable extension, this could well be the template for the currently discordant China-Pakistan-India triangle.