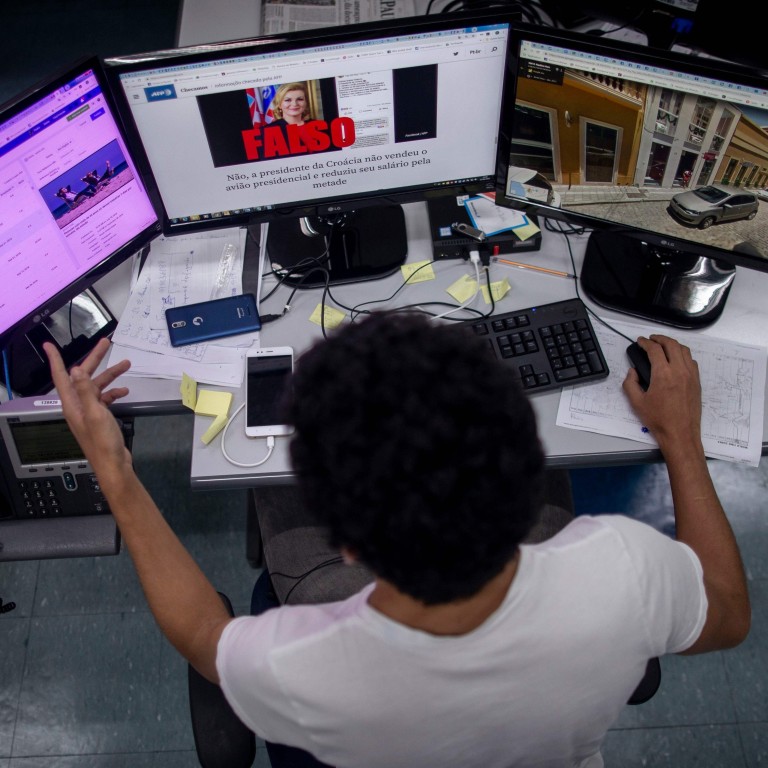 Could Singapore's new law against fake news be one others follow?
The proposed law has met with both praise and criticism but Singapore's approach to regulating speech is one way; it does not aspire to be a pathfinder
If it's implemented right, Eugene Tan says it could be an effective counter to disinformation
Singapore's bid to curb fake news with a proposed new anti-falsehoods law, introduced in parliament on Monday, has met with both praise and criticism.
While the
Protection from Online Falsehoods and Manipulation bill
represents a determined and robust approach to combating fake news and its damaging effects on society, concerns have also surfaced over its chilling effect on public discourse and whether it undermines freedom of speech.
Ultimately, however, the effect it has will boil down to how the law is implemented.
In my view, the proposed law strikes an even-handed approach between protecting responsible speech and clamping down on false speech in a no-nonsense manner. It is designed not to be censorious except in egregious cases where a take-down order is issued.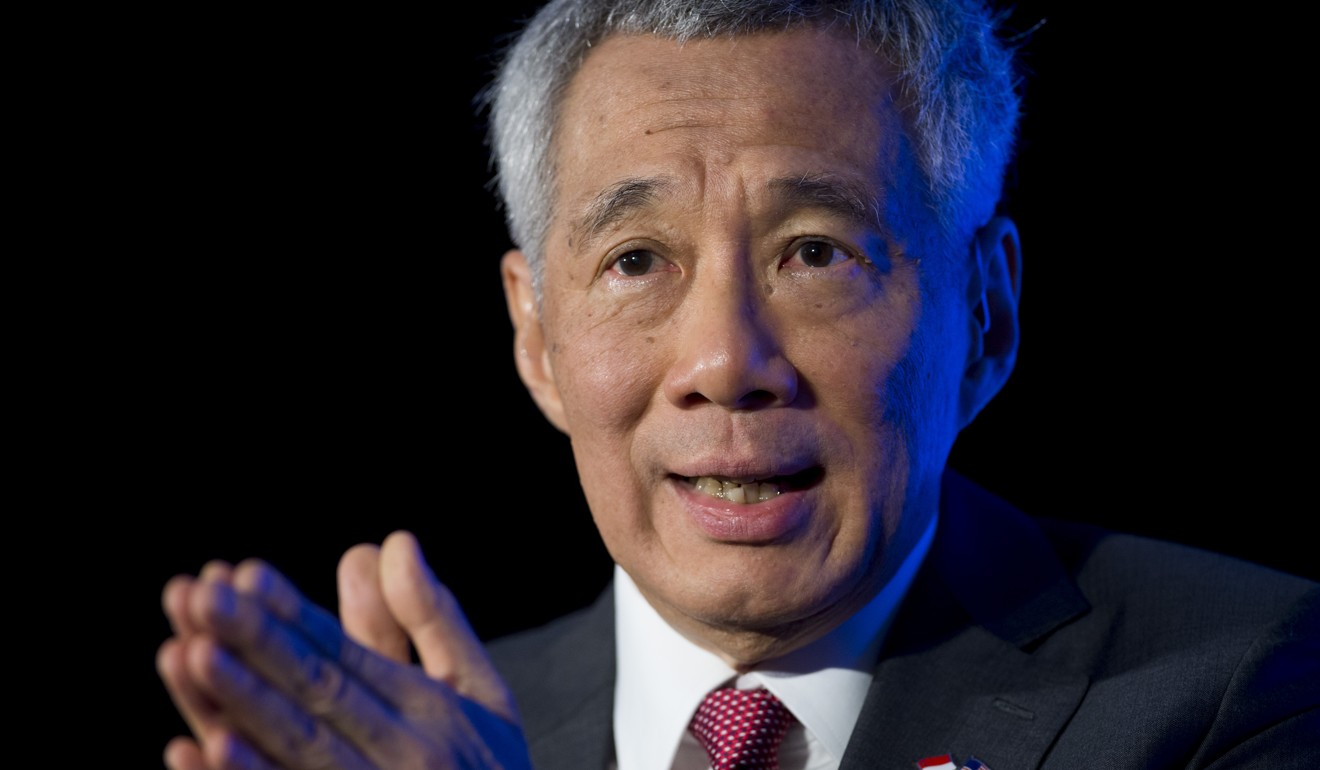 At its core, the law adopts as its starting premise that not all types of speech are deserving of equal protection. It tacitly valorises responsible speech as being necessary for a well-functioning democracy. Irresponsible speech, such as hate speech and false speech, are deemed to be unhelpful to the public discourse and accorded little or no legal protection.
Much as the scourge of fake news must be countered decisively, the effort to safeguard society must not result in a citizenry that is unable to decide and discern for itself. Governments do not defeat falsehoods and manipulation; people do and must form the first line of defence.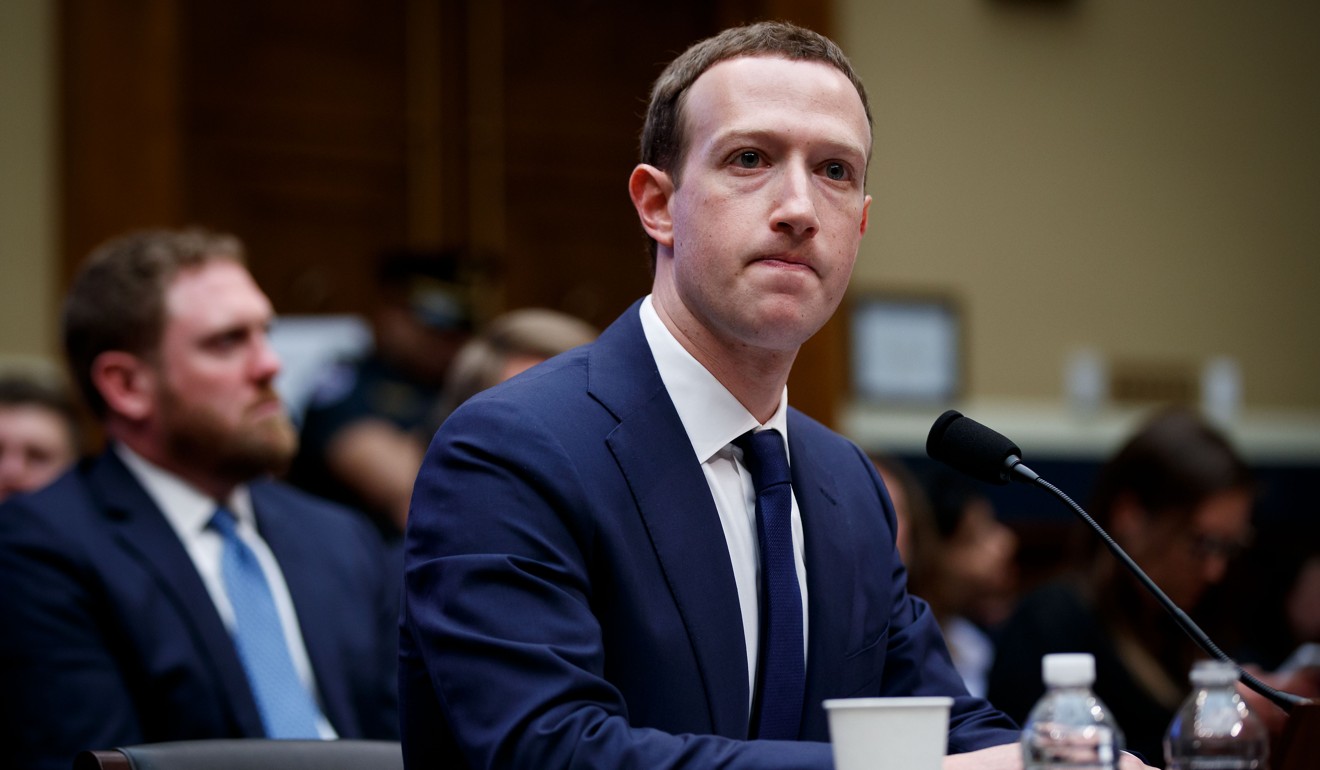 No law can legislate against people believing in one narrative over another. Hence, countermeasures against falsehood must be calibrated sensitively. In this regard, Singapore's approach has several distinctive features.
First, Singapore's law targets falsehoods. Opinions, criticism and dissent, parody and satire are not in its enforcement crosshairs. The law also comes into play only when it is proven a false statement of fact has been made and that it is in the public interest to take action against it. This promotes an even-handed approach towards speech and expression, by recognising that a healthy marketplace of ideas can inoculate society against falsehoods – something no legislation can equally achieve.
Second, corrections will be the mainstay response to a harmful, viral online falsehood. Authorities will be able to attach a statement of fact alongside the false message, ensuring the two "travel together". By not removing the falsehood, readers can decide for themselves how to consider the disputed statement of fact, and so develop the requisite skills needed to discern in the process.
Third, a correction direction is not a criminal sanction. The criminal process kicks in only when a direction issued by the authorities is not complied with or when a person is believed to have deliberately spread falsehoods out of a malicious intent.
Fourth, authorities' discretion to use the new legal powers would not be unfettered. Judicial oversight means all government actions relating to the new law will have to be justifiable and lawful, because they can be challenged on their merits or how the decision was made. The courts are the ultimate arbiter and can override the executive's decision.
Watch: In New York, fake news stand combats misinformation
Fifth, the law orders industry and government collaborate to develope a binding "code of practice" to manage inauthentic online accounts and bots, promoting digital advertising transparency, and de-prioritising falsehoods.
To be sure, the proposed law is not perfect. Definitions of what is a falsehood and whether misleading statements also fall under its jurisdiction need to be clarified. There also needs to be a fast and affordable process for legal challenges to the government's use of the law, especially during election periods, to ensure it is not misused to suppress inconvenient truths.
Judges should be granted the power to rule on the appropriate remedies in a successful legal challenge. To avoid further disinformation, data privacy and protection should be considered separately to reduce the likelihood of one's data being used further against them.
Any law can be misused for rogue purposes. Ultimately, a price will be paid by the government of the day if the law is misused to clamp down on dissent. How it is applied will also be subjected to the court of public opinion. Hence, governmental action must not only be in conformity with the law, but also endowed with legitimacy.
Amid the calls, not least by Facebook's CEO and co-founder Mark Zuckerberg, for governments and regulators to play a more active role, countries seeking to deal with the scourge of disinformation will closely study Singapore's proposed law.
The bill, likely to be voted on in parliament next month, takes the novel and bold step of treating tech companies not as intermediaries or postmen, but as being in a position akin to publishers. Online platforms can be required to ensure that those who previously saw a falsehood also see the correction.
If more countries adopt such a stance, this harmonisation, if not convergence, of laws discomforts the social media platforms most. They have relied on regulatory arbitrage and the lack of a unified approach by governments to privately reap the gains while socialising the costs of their networks.
The collective challenge facing many societies in today's age of pervasive digital communication is striking the proper and delicate balance between freedom of speech and the need to protect society from online falsehoods and manipulation.
The issue is not whether to regulate speech, but how to regulate. Singapore's approach is one way, even if it does not aspire to be a pathfinder. Too blunt an approach would undermine the bottom-up energy and drive to fight disinformation. Conversely, it would be irresponsible of governments not to do anything or to respond inadequately to the collective challenge. ■
Eugene K B Tan is an Associate Professor of Law at Singapore Management University and a former Nominated Member of Parliament in Singapore.