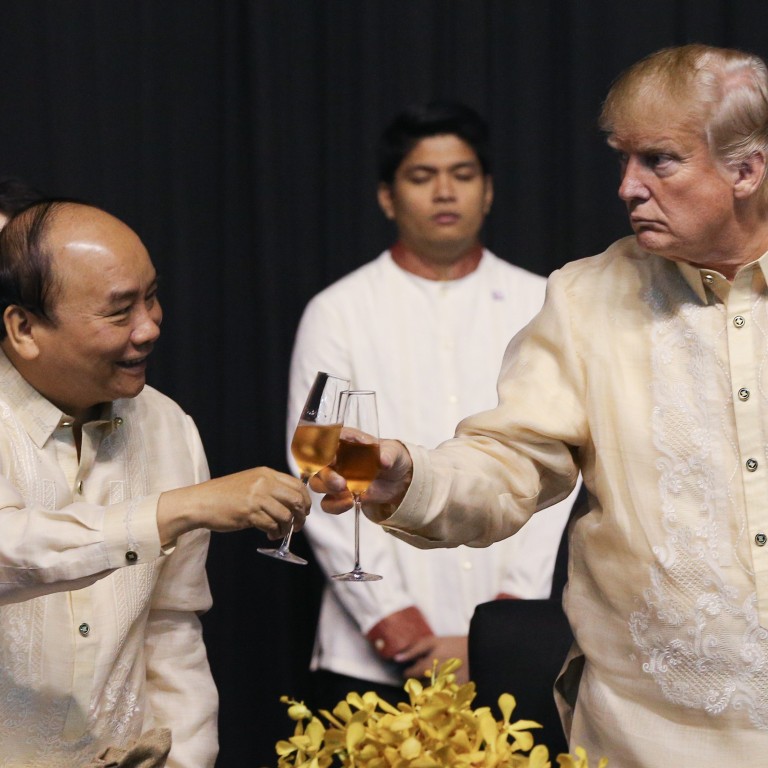 Opinion
Asian Angle
by Le Hong Hiep
Asian Angle
by Le Hong Hiep
Vietnam races to launch 5G network, but Chinese tech giant Huawei notably left out of plan
The country's major telecoms firms have been granted licenses to start network testing, with Viettel claiming to have services up and running soon
But as Hanoi seeks to boost ties with Washington, Vietnam's new hi-tech network is likely to come without the Chinese tech maker's gear
Vietnam
may soon become one of the first Southeast Asian countries to go
5G
, with local telecoms firms racing to develop the country's first nationwide network. But the cutting-edge advancement is likely to come with one notable absentee: Chinese tech giant
Huawei
.
The country's biggest carrier, Viettel, announced on April 25 that it had successfully tried out a 5G broadcast station in Hanoi
with a speed of 600 to 700Mbps
, reportedly on par with Verizon in the US. A full 5G network test is expected this month, Viettel said, with services offered to customers soon afterwards if successful.
Notably, Viettel claimed it had developed its own core technologies for 5G networks, including chips and devices. In fact, the firm said it was aiming to manufacture 80 per cent of the core network infrastructure needed for the network by 2020. The rest will come from suppliers.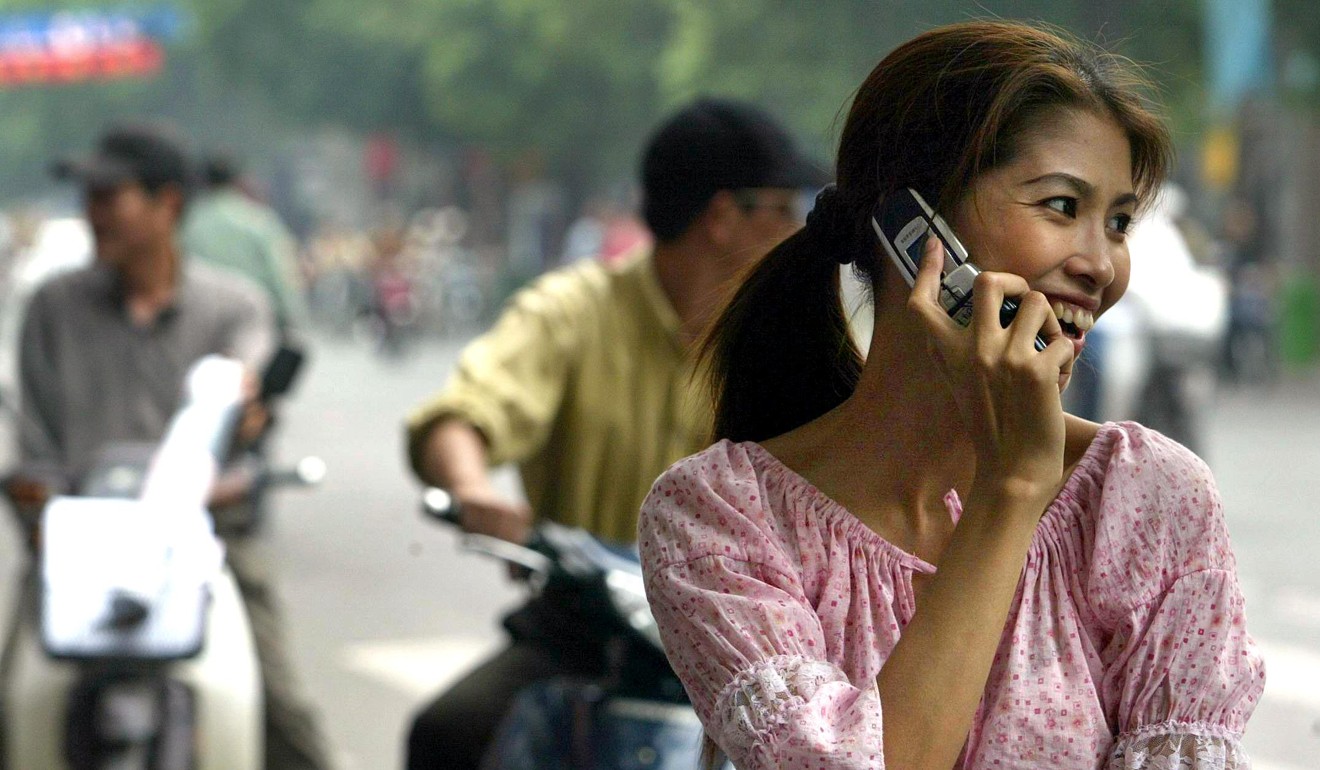 Meanwhile, MobiFone, the other Vietnamese mobile carrier licensed for a 5G network trial, has chosen to go with Samsung's
technologies
. Vinaphone, another major telecoms firm likely to receive a 5G trial licence soon, has already entered into a partnership with Nokia.
Huawei's absence in
Vietnam's
5G market is in stark contrast with the approach of neighbours like the Philippines and Thailand, where telecoms companies continue to use the Chinese tech firm's gear,
despite security concerns
being raised in countries like Australia, New Zealand, Japan and the US.
It seems, for now, that the Southeast Asian nation's decision not to go with Huawei may have been derived from a combination of economic and security considerations.
Firstly, as China remains a substantial security threat for the country, Vietnam has good reason to avoid using telecommunications equipment made by Chinese companies. Past incidents, including one cyberattack on check-in systems at Noi Bai and Tan Son Nhat airports in July 2016, raised concerns about the vulnerability of Vietnam's critical infrastructure against state-sponsored hacks – which China is frequently accused of.
Choosing to use self-developed equipment or those from non-Chinese suppliers will be a safer option for Vietnam. As acknowledged by a Viettel representative in an interview with the Nikkei Asian Review, Viettel decided to develop and produce core network equipment "to avoid the risk of being unable to support the safety and security of the national telecommunications network".
Second, Vietnam wants to develop its own hi-tech industries, in the hope of achieving a new industrial blueprint. And allowing the use of inexpensive Huawei equipment would not only undermine such a vision, but it would also discourage local firms from developing indigenous technologies and may well lead to further dependence on Chinese ones. 
Against this backdrop, Viettel's plan to develop its own 5G chips and core network infrastructure is well justified. 
Viettel operates Vietnam's biggest mobile network and 10 other networks in overseas markets. So developing its own 5G technology promises to give it a competitive edge both domestically and abroad.
Finally, Vietnam has been making efforts to grow security and defence ties with
the United States
, and heeding warnings about Huawei's technology will send a positive message to Washington about the two countries' common security interests and help build trust. In turn, Vietnam's future security cooperation with the US and its allies looks positive, especially in the area of intelligence sharing. 
But there remains the issue of cost. Whether Viettel and other local firms can successfully develop their own 5G technologies and produce reliable equipment at an affordable price remains to be seen. 
In the short term, given Viettel's limited technological capabilities, cooperation with non-Chinese suppliers will be critical for the deployment of Vietnam's 5G networks, but they will have to come with security assurances to justify not using Huawei.
In the long term, if Vietnamese firms fail to develop their own 5G infrastructure, it is likely the higher cost for deploying non-Chinese technology will cause Hanoi to rethink its approach, perhaps by allowing Huawei to provide noncore equipment. 
For now, Huawei appears to be losing out to its competitors in Vietnam.
Le Hong Hiep is a fellow at the ISEAS – Yusof Ishak Institute, Singapore. This is an edited version of an article that first appeared on the ISEAS website.