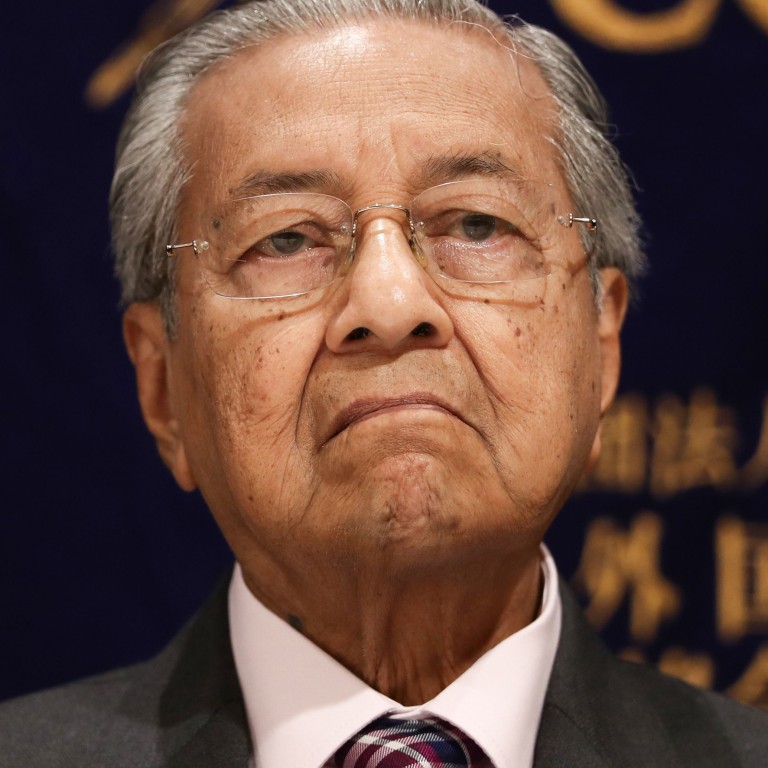 Opinion
Asian Angle
by Syed Saddiq Syed Abdul Rahman
Asian Angle
by Syed Saddiq Syed Abdul Rahman
Mahathir is not bowing to China on Huawei. He's standing up to US bully: Malaysian minister Syed Saddiq
The land of the free has its own track record for espionage – just ask Facebook, Cambridge Analytica or the National Security Agency
The days of developing countries pandering to Western powers are ebbing away and Malaysia is at the vanguard
Malaysia's leader
Mahathir Mohamad
might be in his 90s but he does not pull his punches – even when global superpowers are in the ring.
That much was clear at the 25th International Conference on the Future of Asia hosted by Nikkei, when the prime minister criticised
the trade dispute between the US and China
, and warned it could lead to "greater destruction".
The nonagenarian
openly supported Huawei
and called out the United States on its playground-style tactics in controlling the tech industry.
There is no grander occasion for
Malaysia
to announce its backing of China than at the Foreign Correspondents Club in Tokyo.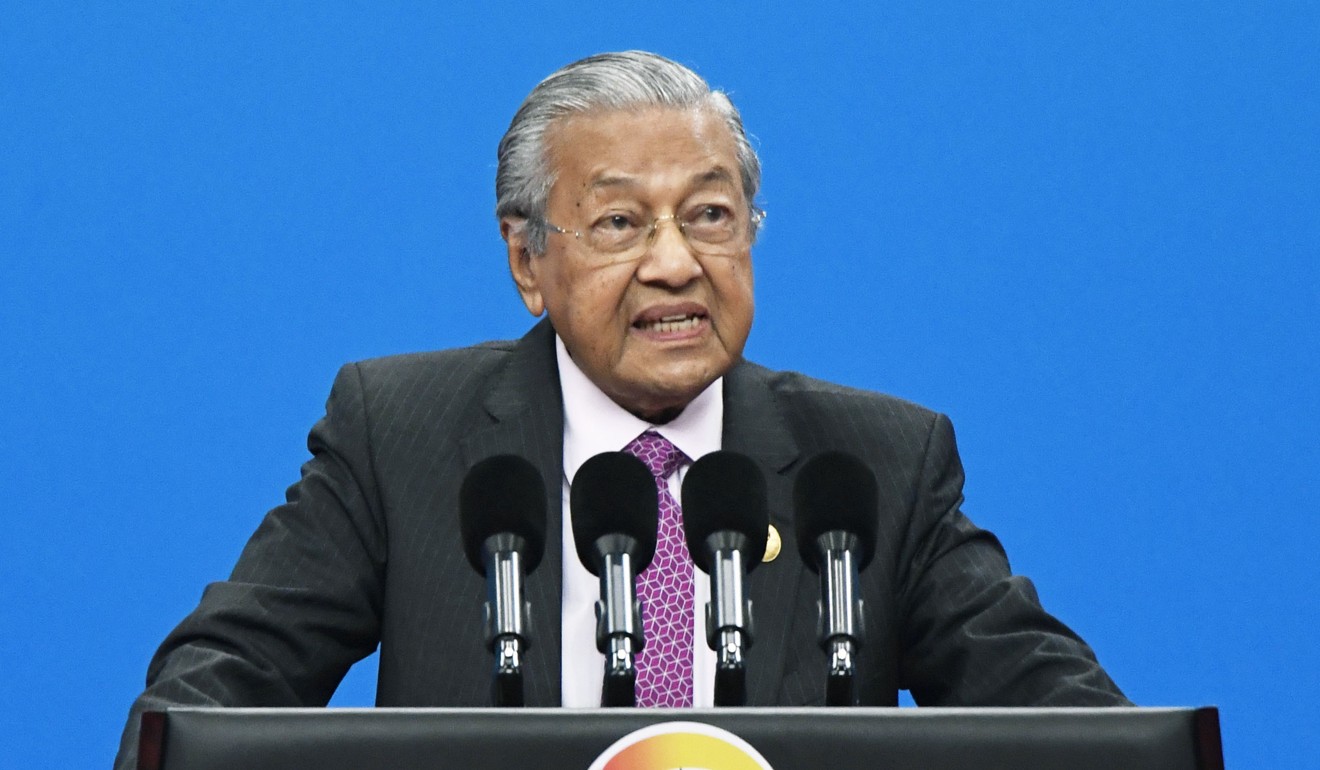 Countries like
Japan
and
Australia
were hesitant to comment on Huawei at the Future of Asia conference, but Mahathir had no qualms in publicly showing support for the tech firm, and in the presence of Japan's leader
Shinzo Abe
.
This is important because the conference was part of the Abe administration's efforts to court Europe and the US to counter China's growing influence. Mahathir was firm and principled in his response.
A long-time advocate for Japanese policies and development strategies, it was crucial that Mahathir stood up against the unfair isolation of China's
Huawei
and pushed for free market practices.
IS TARGETING HUAWEI JUSTIFIED?
US President
Donald
Trump
's May 15 decision to blacklist Huawei and effectively bar the Chinese telecoms giant from the US market was equally surprising and expected. His administration champions "Make America Great Again" propaganda, which basically translates to economic protectionism at the expense of other countries. This move is both hypocritical and an example of the US flexing its geopolitical muscles.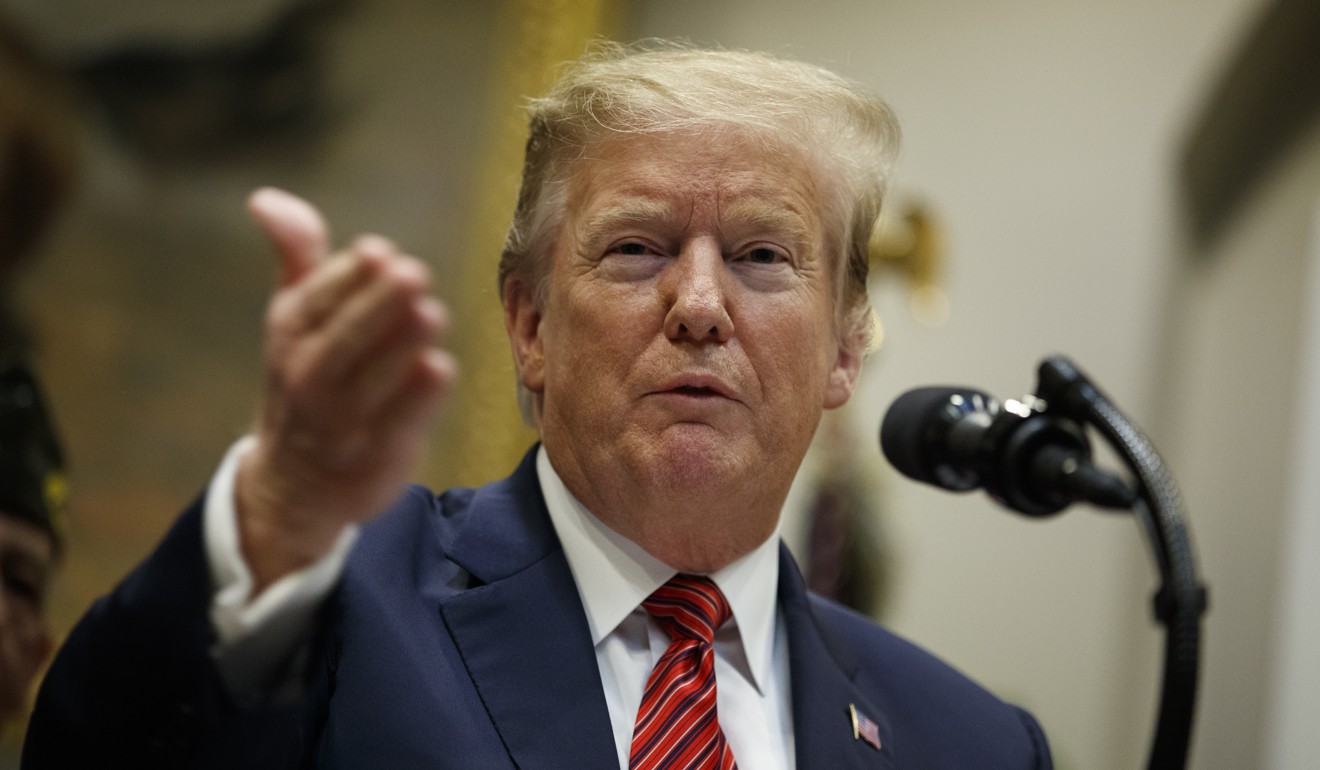 The land of the free has a track record for espionage both inside and outside its country. Though the US has never denied data monitoring, it was not until 2013 when
Edward Snowden blew the whistle
on data collected by the National Security Agency (NSA) that the true extent of its activities became clear.
Through one of the many surveillance programmes such as PRISM, tech companies
like Facebook
, Google and Apple all admitted to providing customer data to the NSA.
If data collection wasn't enough, the NSA was also revealed to be capable of hacking electronic devices of individuals, foreign companies and even monitoring monetary transactions.
Such actions are usually justified on the grounds of national security – that the US is only spying on specific people and will not abuse the data collected. But such arguments were debunked when the
Cambridge Analytica scandal
revealed the data of more than 87 million users had been harvested from Facebook. This harvesting had nothing to do with national security – it was solely to help the Trump campaign in 2016.
Even
Mark Zuckerberg
could not give conclusive responses when he was questioned in Congress about how vast amounts of data were being harvested unknowingly by his company. True, Facebook is now facing fines in the UK and potentially in the US, but such punishment is nowhere near as bad as that faced by Huawei. Under Trump's new executive order, businesses will require US government approval to sell Huawei products. And that is despite the evidence against Huawei being far from conclusive. Even assuming that Huawei – just like its US competitors –
is spying
, this would only level the ground.
No, the real reason US lawmakers are pushing for restrictions on Huawei is to protect carriers like AT&T from going under. Huawei's motives are economically driven, it wants to gain a larger market share and increase employment. Hence, there is an incentive for Huawei to tread lightly or it risks losing its consumer base.
The real recipe for disaster would be a monopoly by the US. Having a competitor like Huawei would help create a check and balance.
IS MALAYSIA PICKING A SIDE?
Malaysia
is now being put to a test. As a long-time proponent of neutrality and having a non-partisan view of global politics, Malaysia should not be seen to pick a side in this conflict. But when its own economic reform is at stake, it is only wise for Malaysia to choose a principled stance and not rely on blind loyalty.
Malaysia's support for China should not be confused as kowtowing to another superpower. In April 2019,
Malaysia renegotiated the East Coast Rail Link
(ECRL) project with China that had an original cost of 66 billion ringgit (US$15 billion). The renegotiation resulted in 21.5 billion ringgit in savings and helped the country avoid a debt trap like the one faced by
Sri Lanka
.
This is an unprecedented move by a small country like Malaysia, and if Beijing wants to advance its geopolitical agenda through infrastructure projects like the ECRL it should be ready to compromise.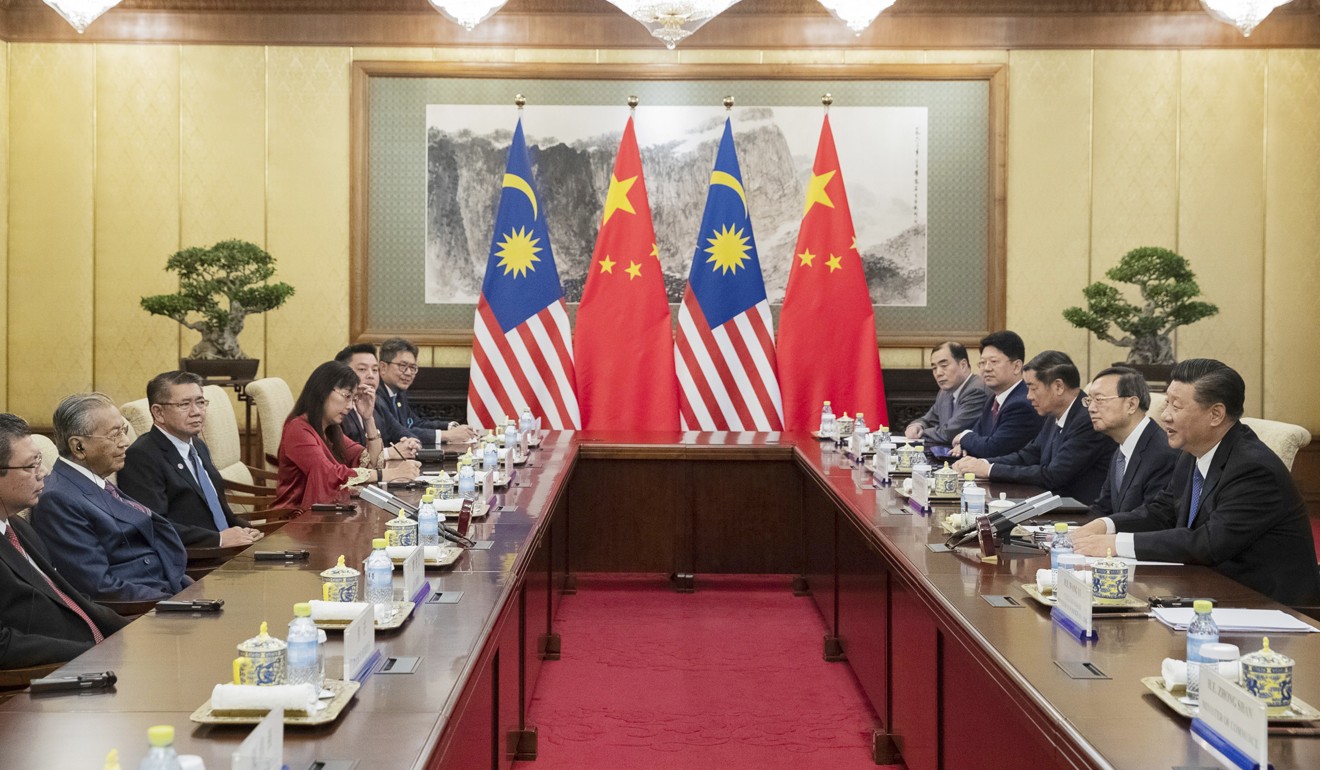 In 2018, Mahathir spoke out
against using warships in the South China Sea
, reasoning that they were a precursor to war. Instead he proposed small patrol boats equipped to keep the waters safe and free of pirates. Always one for showmanship, Mahathir made this statement at the 73rd session of the UN General Assembly – a major international setting – all about the principles of cooperation and mutual respect.
On May 29, Yeo Bee Yin, Minister of Energy, Science, Technology and Climate Change ordered 3,000 tonnes of waste to be sent back to countries like the US, UK and Australia, a bold move from a country of Malaysia's size.
The message was clear, Malaysia will not bow down to the bullies of the free world.
WILL THIS HURT MALAYSIA?
Trump's
25 per cent tariffs on US$250 billion
worth of Chinese imports to the US may prove to be beneficial to Malaysia. High tariffs are now forcing manufacturers to look elsewhere to produce microchips, software and other electronic components – and they're looking at Southeast Asia.
According to the US Trade Representative office, in 2017, US trade in services with Malaysia totalled about US$5.3 billion in exports and imports. Malaysia's economic adviser Muhammad Khalid forecast potential growth benefit of 0.1 per cent for Malaysia as a result of the trade war. Malaysia's Finance minister, Lim Guan Eng recently reported a 94.8 per cent increase in FDI, a record high for the country, signalling increased confidence and economic strength. And any US manufacturers looking to move operations to Malaysia will most certainly bring further net benefit.
Even so, some people may still be concerned that Malaysia's relationship with the US will turn sour. But US-Malaysia ties have always been tepid. On the positive side, the US has been instrumental in the investigation of the
1MDB scandal
, the largest action brought under the Kleptocracy Asset Recovery Initiative by the Department of Justice. The stick with that carrot is that Malaysia has recently been placed on the
US currency manipulators watch list
. Experts say this move was a way to discourage trade with China and boost trade with the US. It's a classic protectionist move by the US, and one that may backfire tremendously.
Malaysia's reputation has also taken a hit in the US. In April, the US government listed Malaysia alongside
Yemen
and Syria as a place where kidnapping is a risk.
Scare tactics such as this will not go down well with leaders like Mahathir, a strong proponent of the free market and a champion of
Asean
solidarity.
The days of developing countries pandering to Western powers are ebbing away and it seems Malaysia may well be the vanguard of this shift.
Syed Saddiq Syed Abdul Rahman is the Malaysian youth and sports minister. He also is the youth chief for the Pakatan Harapan coalition