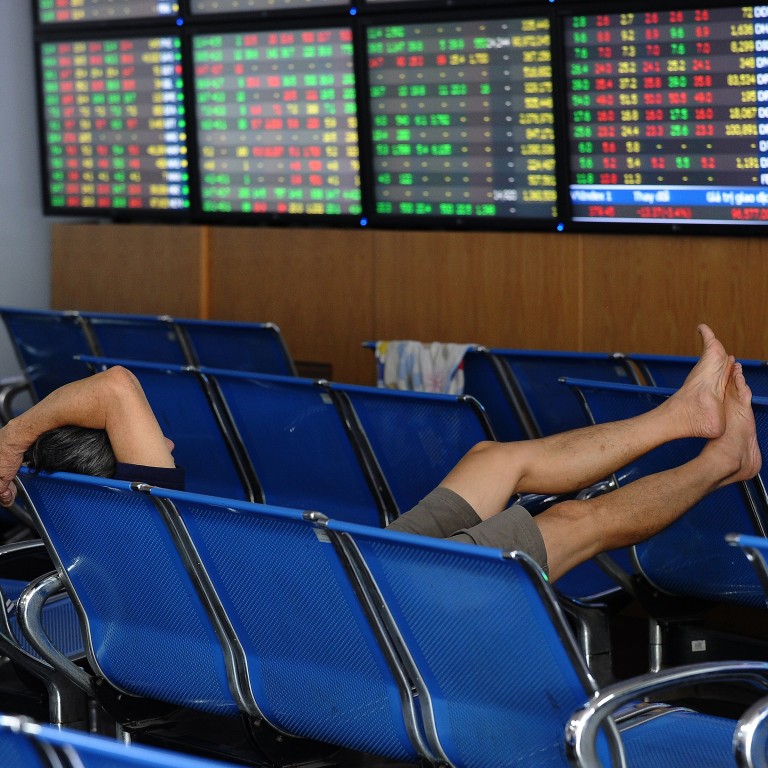 Opinion
Asian Angle
by Ivan V. Small
Asian Angle
by Ivan V. Small
How Vietnamese-Americans and other 'Viet Kieu' fuel capitalist dreams with remittances
International remittances to Vietnam are estimated at US$15 billion annually, making it one of the top 10 recipient countries in the world
This money from Viet Kieu – an informal term for overseas Vietnamese – pays for much but also provokes resentment
T
he catalyst for
capitalist growth in
Vietnam
– often dubbed Asia's next
tiger economy
– is frequently ascribed to market reforms starting in 1986 and subsequent foreign investment flows. But diaspora capital sent from abroad ­– from those who left the country as refugees and migrants after the end of the war in 1975 – has also contributed significantly to the country's economic growth over the past 30 years.
International remittances to Vietnam are estimated at US$15 billion annually, making it one of the top 10 destinations in the world for money sent back by diaspora populations. About 7 to 8 per cent of households in Vietnam receive remittances from abroad. In fact, international remittance flows are higher than overseas development assistance, of which Vietnam is also a top 10 recipient.
Over the years, remittances from the diaspora have taken on different forms. In the 1980s, they largely came in the form of material goods sent from abroad that could be exchanged on the black market in an embargoed, socialist command economy starkly characterised by scarcity. Since the mid-1990s, there has increasingly been a shift to more formal transfer channels such as banks, Western Union and MoneyGram – though informal channels, including honour-based hawala-style transfers and courier services, continue to exist.
However, other categories of financial returns from the diaspora have also grown. These include collective remittances in the form of charitable, religious, or humanitarian development donations. In addition, the significant investment remittances from Vietnamese returning to start businesses were an important catalyst to early economic growth. Finally, there are "social remittances", also known as "grey matter", which are the ideas and knowledge that the diaspora bring home with them from elsewhere.
These days, there are increasing numbers of
Viet Kieu
– an informal term for overseas Vietnamese – returning to the country to work, live and retire – more than half a million each year, according to government estimates. There are also shorter-term diaspora returns, especially during Tet – the
Lunar New Year –
which are almost always accompanied by sums of money and other gifts with multiplier effects.
These returns have been actively and symbolically encouraged by the Vietnamese government, notably since 2004 when Politburo Resolution 36 was passed affirming overseas Vietnamese as an "integral part of the nation", followed by the amended Vietnamese Nationality Law of 2008 allowing overseas Vietnamese to hold dual citizenship.
GOING MOBILE
New technologies – both simple and complex – and the increased inclusion of Vietnamese in the formal financial sector are also shaping remittance transfers to Vietnam. The expanding availability of ATMs, for example, opens up the possibility of linked bank accounts to transfer money, although the percentage of the population with formal bank accounts is still comparatively low, next to most countries in the region. There is also significant global attention these days on
mobile phone technologies
that would allow those without a bank account to use their phone to store and remit money, potentially increasing financial access for the poor and lowering transaction costs.
Within Vietnam, the practice of sharing airtime credit via mobile phone transfers is beginning to emerge, and there has also been experimentation with electronic kiosks that allow funds to be deposited in cash and then sent to a mobile phone number as credit.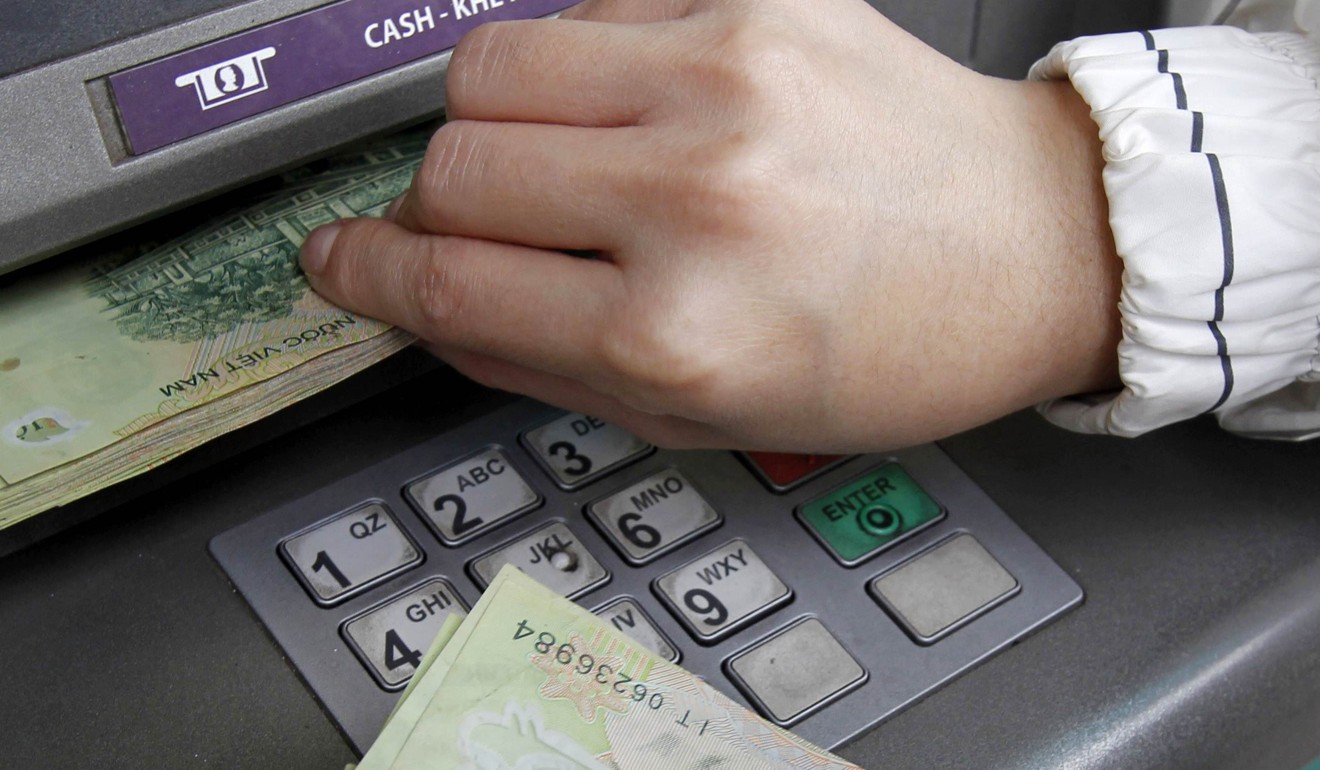 Some start-ups like Momo have even moved from airtime credit transfer to providing mobile wallet and e-payment services, while the Vietnam Bank for Social Policies, in partnership with MasterCard and the Asia Foundation, recently ran a feasibility study and pilot project on mobile banking.
The range of mobile payment options for games, bills, transport and the like is rapidly expanding. Unlike in countries such as Kenya or
the Philippines
, however, there is not yet a way to cash out mobile credit in Vietnam without a bank account – if there were it would open up an entirely new domestic remittance channel. But mobile money services need regulatory approval and cooperation between banks and telecommunications operators, a constellation of services that has not yet emerged in Vietnam.
SPENDING AND CONSUMPTION
Remittances to Vietnam from its diaspora are commonly used to pay for health care, housing and education and to support charitable, humanitarian and religious causes. The funds are also used for business investments and to gain skills associated with overseas migration strategies, such as English-language study and training to become a nail technician – a common low-cost form of entrepreneurship among new Vietnamese immigrants to the US – but also for
gambling
. Notably, according to my interviewees, remittances are consistently used to purchase smartphones and motorcycles – items valued for both their utility and as status symbols. Manufacturers of these two consumer goods have actively cultivated interest in and credit for new niche brands and models – driving heightened purchase and behavioural patterns, and creating two of the fastest-growing consumer loan categories in the country.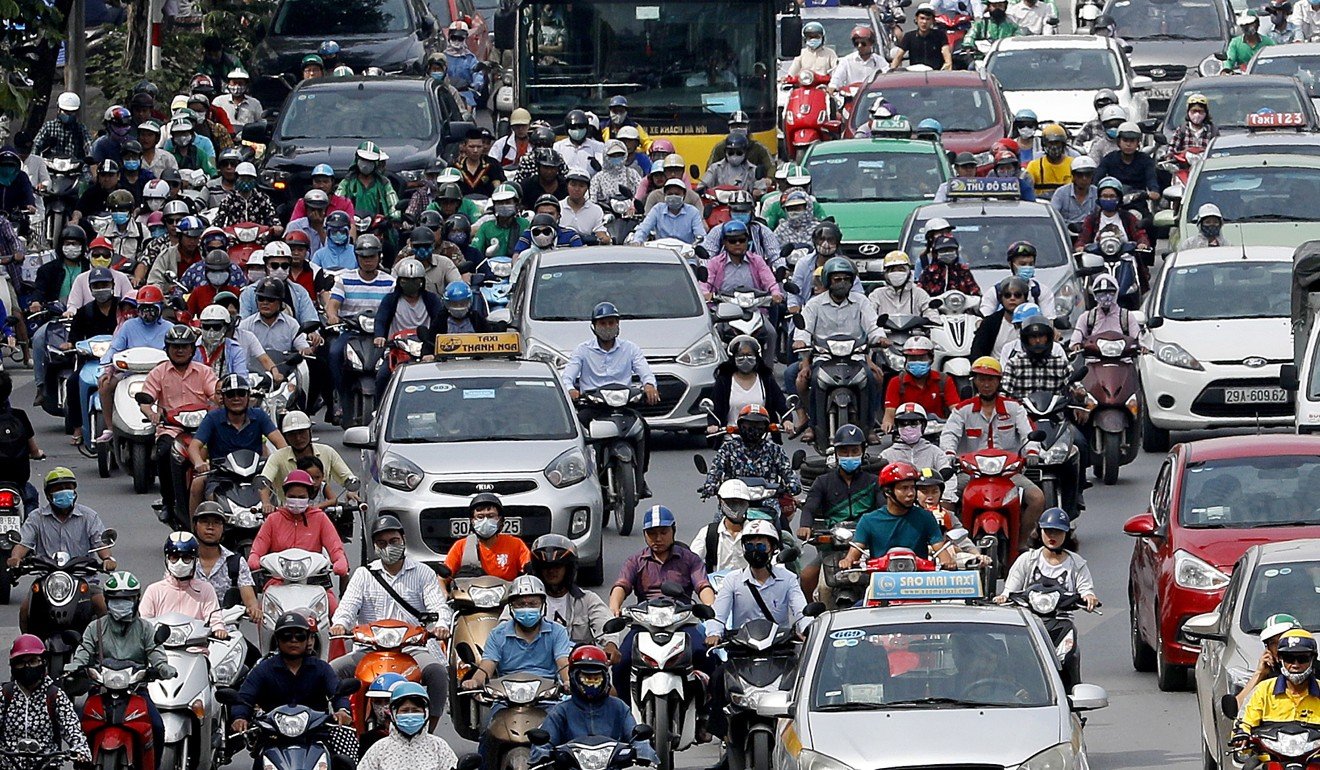 For many, remittances conjure up the power of money and its possibilities for social transformation, as seen by the lives of the Vietnamese community in the
United States
, which is home to the largest proportion of the diaspora. The cold war role of the US in Vietnam is often associated with capitalism – an economic system previously experienced in South Vietnam, before being abruptly denied to the populace after 1975 and only reintroduced in the 1990s, albeit in a form that is often critiqued as "crony".
In contemporary Vietnam, a belief in the unfettered nature of "real" American capitalism – where money begets money – abounds. For many remittance receivers, the money that overseas Vietnamese send only affirms their belief of how money works in an ideal capitalist environment.
Not only do overseas Vietnamese send money, but when they return they appear bodily transformed through the fashions and lifestyles such money affords. In Vietnam, many remittance recipients complain that money is not accumulative in the way it is imagined to be in America. They say that money is easily spent, but harder to invest and grow. This is experienced in the difficulty of expanding one's business beyond a small local enterprise without the right connections in Vietnam's political establishment, or without access to further lines of credit.
REMITTANCE DREAMS
When I asked one remittance recipient why she wanted to migrate to America, she explained: "I want to go so I can send money to Vietnam!" Recipients' frustrations at being "stuck" in Vietnam, and experiencing limited market-entry opportunities without the necessary political connections, have led many to perceive the remittance relationship as perpetuating hierarchies that can only be overcome through overseas migration. In this sense, Vietnam's diaspora has, over the years, been remitting money and gifts, but also desires – many of which remain unfulfilled.
Aspirations for resettlement in America face further challenges as the current US political environment has been discouraging of immigration, extending even to deportations of former Vietnamese refugees. In the meantime, domestic economic opportunities – especially in Vietnam's urban areas – continue to grow, as do expanding opportunities to travel to other nodes of global and regional labour migration. This may eventually reorient Vietnamese migratory thoughts away from the US as a locus of diaspora resettlement and capitalist accumulation. ■
Ivan V. Small is Associate Professor of Anthropology and International Studies at Central Connecticut State University, and author of Currencies of Imagination: Channelling Money and Chasing Mobility in Vietnam (Cornell University Press 2018). This article is an extract from a longer version in ISEAS Perspective Issue 2019, No 56