Golden era with China, or special relationship with Trump? Brexit Boris must choose for Britain
Managing relations with the warring world powers will be a delicate balancing act for new British prime minister, Boris Johnson
He has expressed interest in Beijing's Belt and Road Initiative, but will the US-Britain 'special relationship' tip the scales in America's favour?
According to Brexit supporters, Britain's decision to leave the European Union is not about turning its back on the world. Rather, it is about staking out a new position in the global economy as a sovereign state that can make deals with like-minded partners without the constraints of being an EU member.
A post-Brexit United Kingdom will therefore be eager to make trade deals with the
United States
and China, the world's two largest economies and Britain's biggest trading partners, as soon as possible.
Britain's new prime minister, Boris Johnson, is apparently seeking what some British diplomats have called a "special relationship" with both powers, as Britain is hungry for new partners and markets to offset any losses in its relationship with the 27 nations that will remain in the EU.
His recent comments on Beijing's
Belt and Road Initiative
prompted some to speculate a "Brexit to China" was in the works, though US President
Donald Trump
has said that he and his British counterpart, labelled by some as "Britain's Trump", have agreed to begin trade talks immediately.
In an interview with a Hong Kong broadcaster a day before he succeeded Theresa May as prime minister, Johnson said his government would be very "pro-China" and that the British were "enthusiastic" about the China-centred trading network that Beijing was building. Johnson, who campaigned for Brexit ahead of the referendum in 2016, also vowed to keep Britain "the most open economy in Europe" for Chinese investment.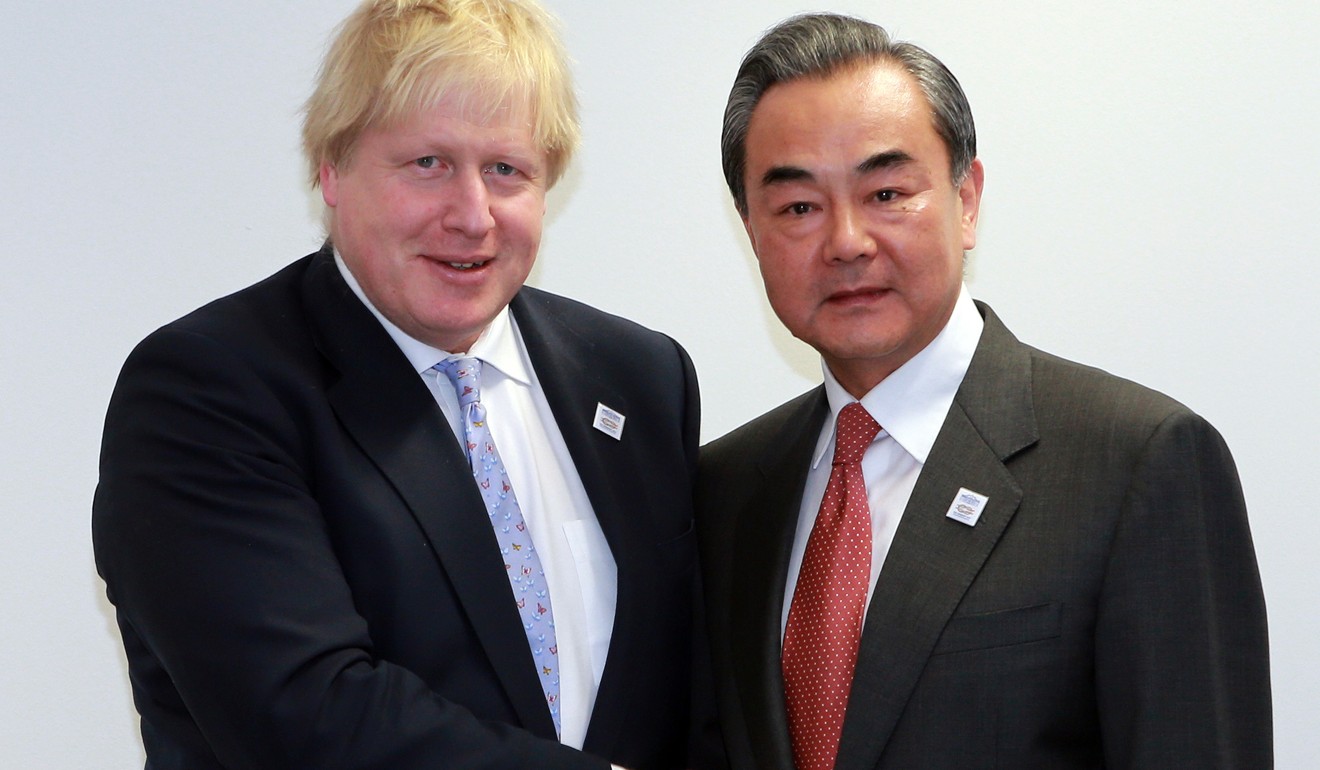 He has pledged to extricate Britain from the EU by October 31 "come what may", but a no-deal Brexit would likely precipitate a trade war of sorts, which could be catastrophic for the British economy if Johnson can't negotiate favourable parallel trade deals with the US and China in time. The risk of a recession might drive him to rush into their embrace immediately. Britain already receives more Chinese foreign direct investment than any other EU country and is one of Beijing's top three trade partners in Europe.
Beijing has reacted positively to Johnson's comments, with state media hailing his leadership as ushering in a "Golden Era 2.0" in China-Britain relations – a reference to the "golden era" that was declared by former British prime minister David Cameron and Chinese President
Xi Jinping
during the latter's visit to the UK in October 2015.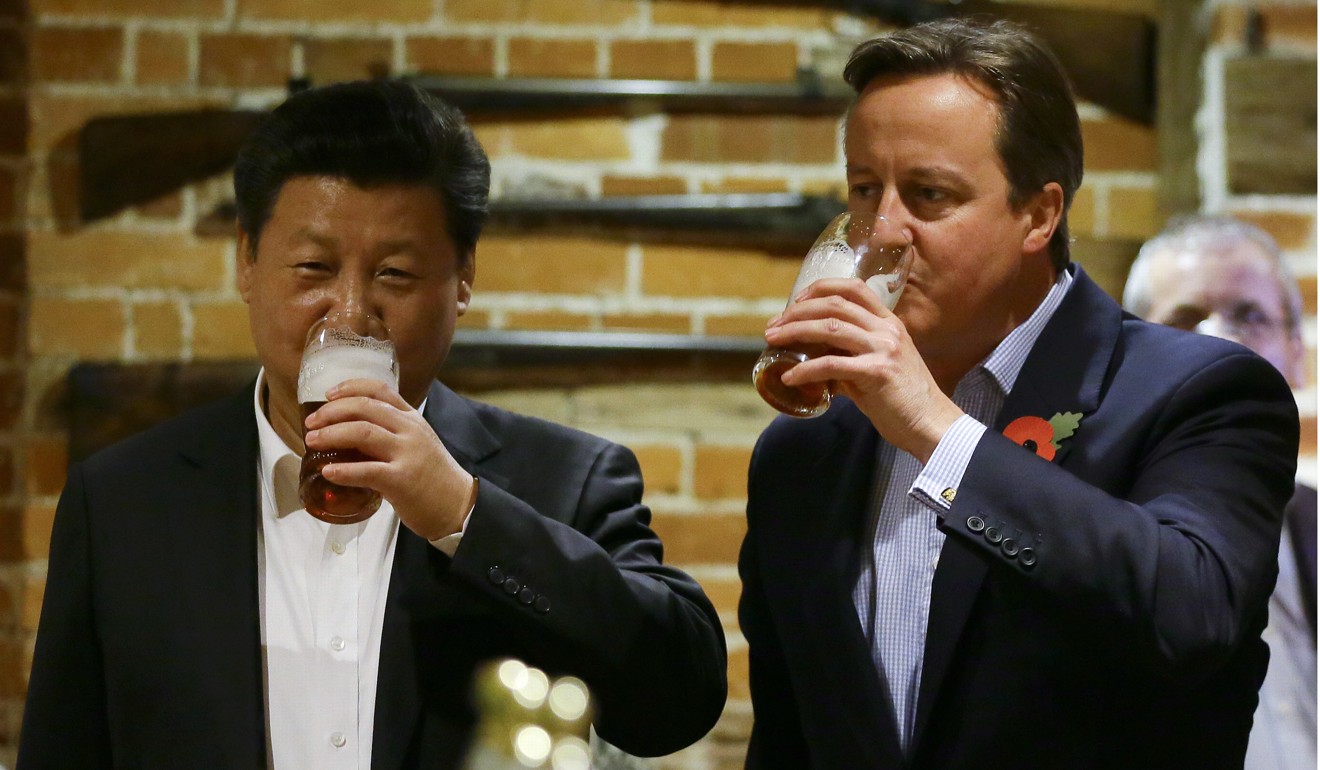 Economically, China sees Brexit as an opportunity to speed up a trade deal between the two economies amid an escalating
trade war with the US
. Politically, Beijing is looking to Britain's new leader as an ally in the West at a time when it is fighting a long-running battle with Washington on almost anything and everything.
However, the new boss at 10 Downing Street has to deal with a host of challenges facing London's relations with both powers amid an intensifying US-China confrontation. In some cases, the British will have to choose sides, as an accord with one may mean discord with the other.
Britain has chosen to side with Beijing before, when it became the first major Western country to sign up to China's
Asian Infrastructure Investment Bank
(AIIB), which launched in 2016 as a competitor to the World Bank and Asian Development Bank. After Britain became a founder member of the AIIB with a US$50 million contribution to its special project fund, other European nations soon followed suit.
At the time, London's move angered Washington and the new British leader's comments on Beijing's belt and road plan may suggest another similar challenge to Britain-US relations. Johnson's predecessor Theresa May had refused to sign a memorandum of understanding that would have lent the Chinese project official endorsement from Britain.
So far, Italy is the only G7 nation to have signed up the belt and road project, irritating the Trump administration in the process. If Britain were to also hop on board, it would hurt its relations with Washington – as it would suggest a preference for doing business with Beijing, so long as its serves Britain's national interest.
Downing Street also has to respond to Trump's demand that it ban Chinese tech giant
Huawei
from involvement in Britain's 5G network. The US has accused the Chinese telecoms equipment provider of spying for Beijing and putting Western communications infrastructure at risk, warning its allies that using Huawei technology could hurt their relationship with Washington.
On July 22, the British government again put off a long-delayed decision on what involvement Huawei should have in the country's
5G
network. Britain has already launched some 5G services, with carriers using Huawei equipment in noncore parts of their networks where there is thought to be less of a security risk.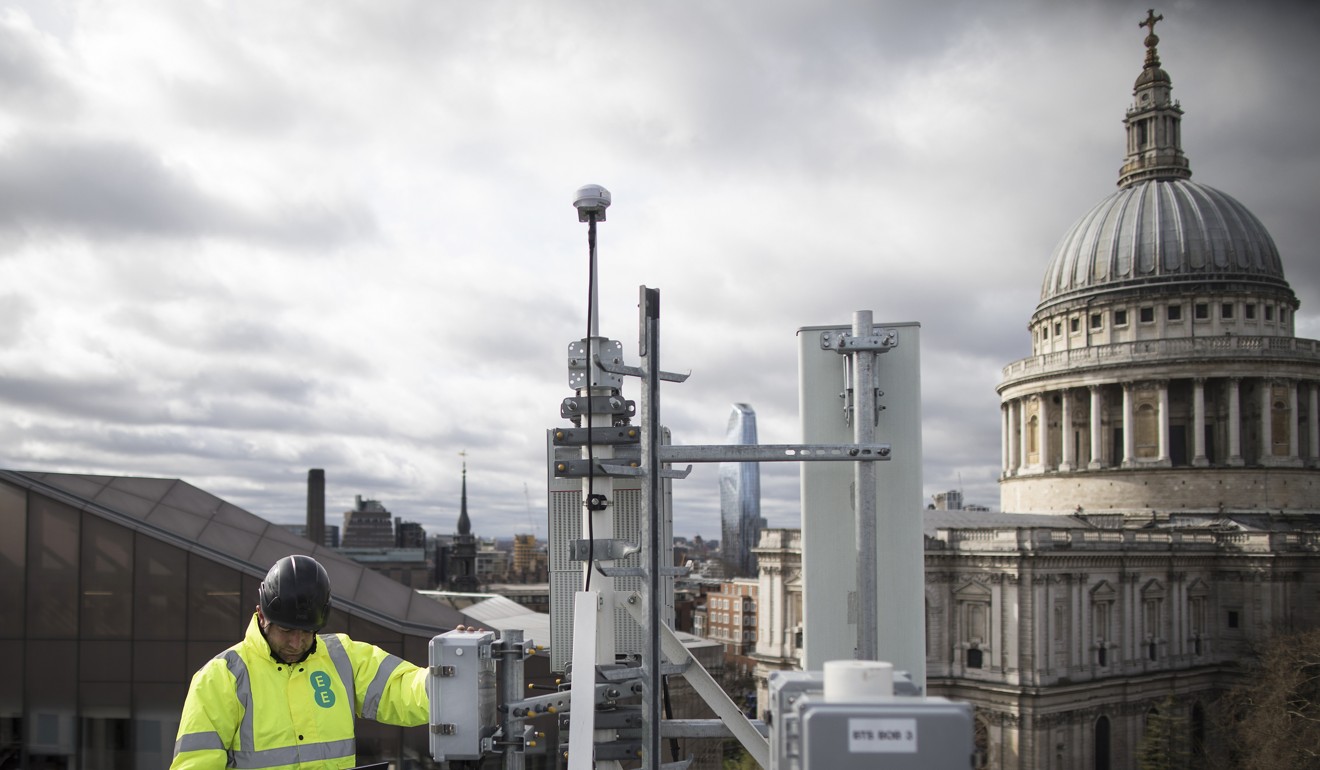 Britain will also have its hopes pinned on a free-trade agreement with China post-Brexit, but this could again cause friction with the Trump administration, which has warned its allies against making such deals as they could be in breach of agreements with the US.
In a trade document outlining the US's priorities in March, Washington indicated that London may have to pick between it and Beijing. The White House has signalled that any trade pact with Britain would effectively bar it from signing one with China. It warned of "appropriate action" if the country negotiates a trade deal with a "non-market country" – an obvious reference to the communist state.
Among the burning issues facing Downing Street are the ongoing
mass protests in Hong Kong
. On July 4, former foreign secretary Jeremy Hunt – who Johnson defeated in the Conservative party's leadership race – said China could face "serious consequences" over its treatment of protesters. The same day, the British parliament's foreign affairs select committee called to reassess the "golden era" policy with China, which puts economic interests above security concerns. Johnson has also said Hong Kong's protesters have his "support" and that he would "happily speak up for them".
As a realist, the new prime minister should know that any policy adjustment he makes would have to maintain the delicate balance in London's relations with Washington and Beijing. While Britain may seek short-term economic gains from working with China, it has long been at odds with Beijing over a host of thorny issues such as
human rights
, Tibet, Taiwan, Hong Kong, and regional and global security. That is why the first "golden era" appeared to have faded within a year of it being announced, with some Chinese media declaring it finished following the 11th-hour decision by Johnson's predecessor to delay the China-backed nuclear power project at Hinkley Point over security concerns.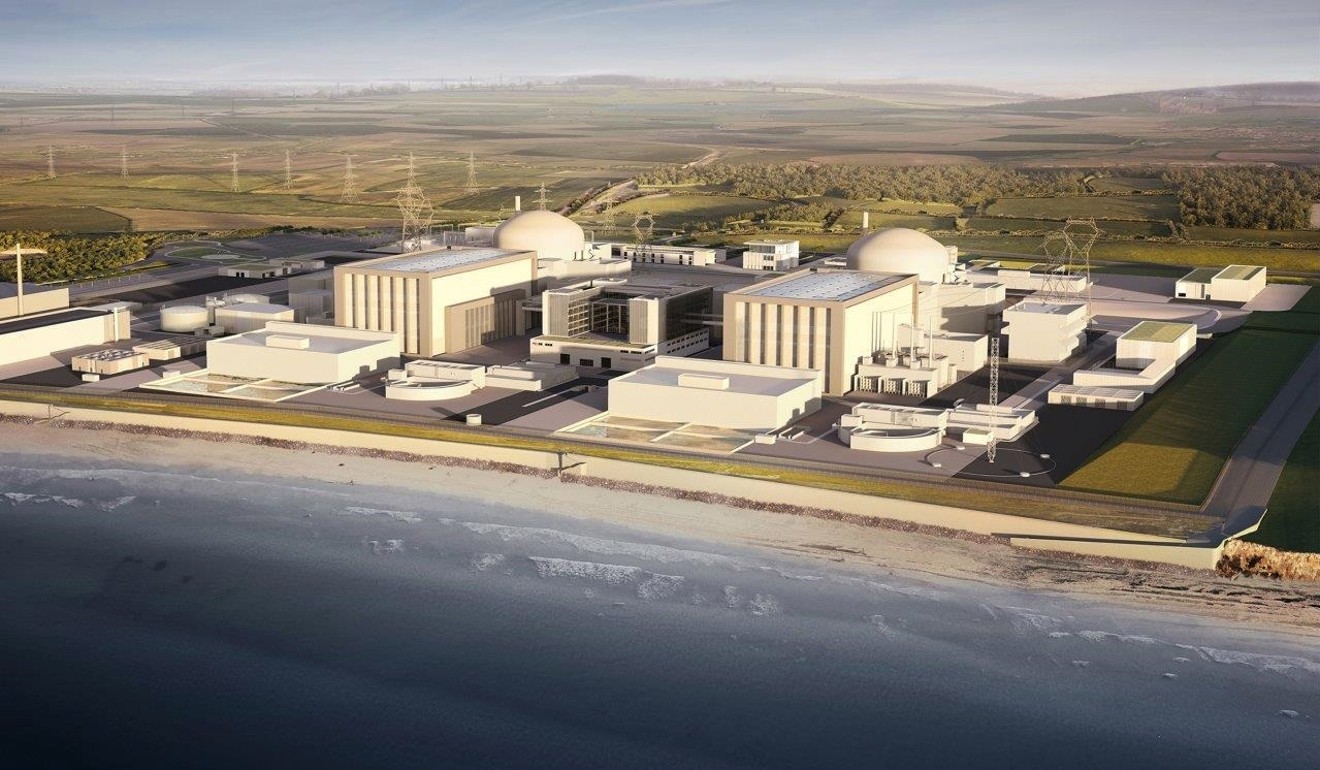 In sharp contrast, Britain's "special relationship" with America – a term coined by the former British prime minister Winston Churchill in 1946 – is rooted deep in history, with the seeds of a common language, culture, lifestyle and religion having been sown hundreds of years ago during the time of the Thirteen Colonies.
This relationship was cemented in modern times when the two nations fought alongside each other in both world wars, the Korean war, the cold war, the Gulf war and the "war on terror". Now Britain has thrown its weight behind Washington's "Indo-Pacific" strategy, with Johnson in his former role of foreign secretary committing two of Britain's new aircraft carriers to freedom of navigation exercises in the fiercely contested
South China Sea
, where China's island-building and militarisation has unnerved its neighbours and Western powers. In a declaration aimed squarely at China in July 2017, Johnson said the two colossal ships would be dispatched to the region as one of their first assignments.
In the end, the US-UK relationship is destined to be more "special" than the UK-China one. Whenever London is forced to choose, it will side with its first love. ■
Cary Huang is a veteran China affairs columnist, having written on the topic since the early 1990s