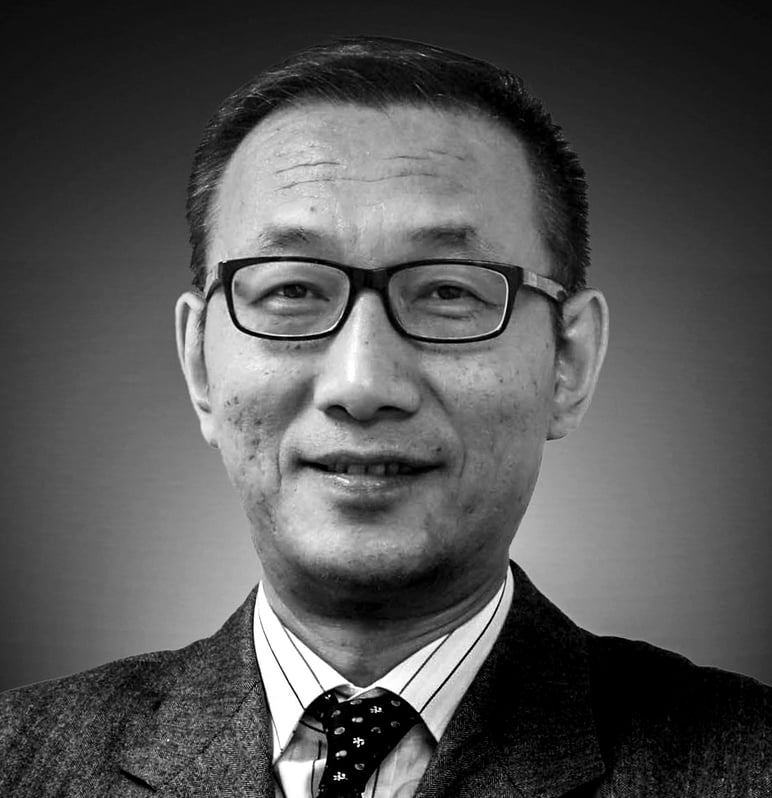 SCMP Columnist
China Briefing
by Wang Xiangwei
China Briefing
by Wang Xiangwei
Coronavirus: to save US lives, Trump must learn from China, not fight it
China bungled its initial response, but its experience in turning the tide against Covid-19 holds valuable lessons for other countries
Now is the time for Trump and Xi to forget tit-for-tat squabbles and pick up the telephone
Over the past
few days, from San Francisco to New York to Rome to Madrid, the world's great metropolises have fallen to the onslaught of the invisible enemy of the
coronavirus
. Schools, restaurants and bars have been closed, non-essential travel limited, social distancing encouraged and people advised to stay at and work from home.
As the authorities in many Western countries are struggling to slow the spread of the pandemic, medical experts have warned that the worst is yet to come, roiling international financial markets.
More countries are to join Italy and Spain under lockdown, mirroring the drastic and painful decision China took on January 23 when it decided to
lock down Wuhan
, the epicentre of the outbreak, with the shutdown later applied to the rest of the country.
But media reports have suggested the authorities in the Western countries were woefully unprepared, which begs the question as to why they failed to take the outbreak seriously in the five weeks since January 23.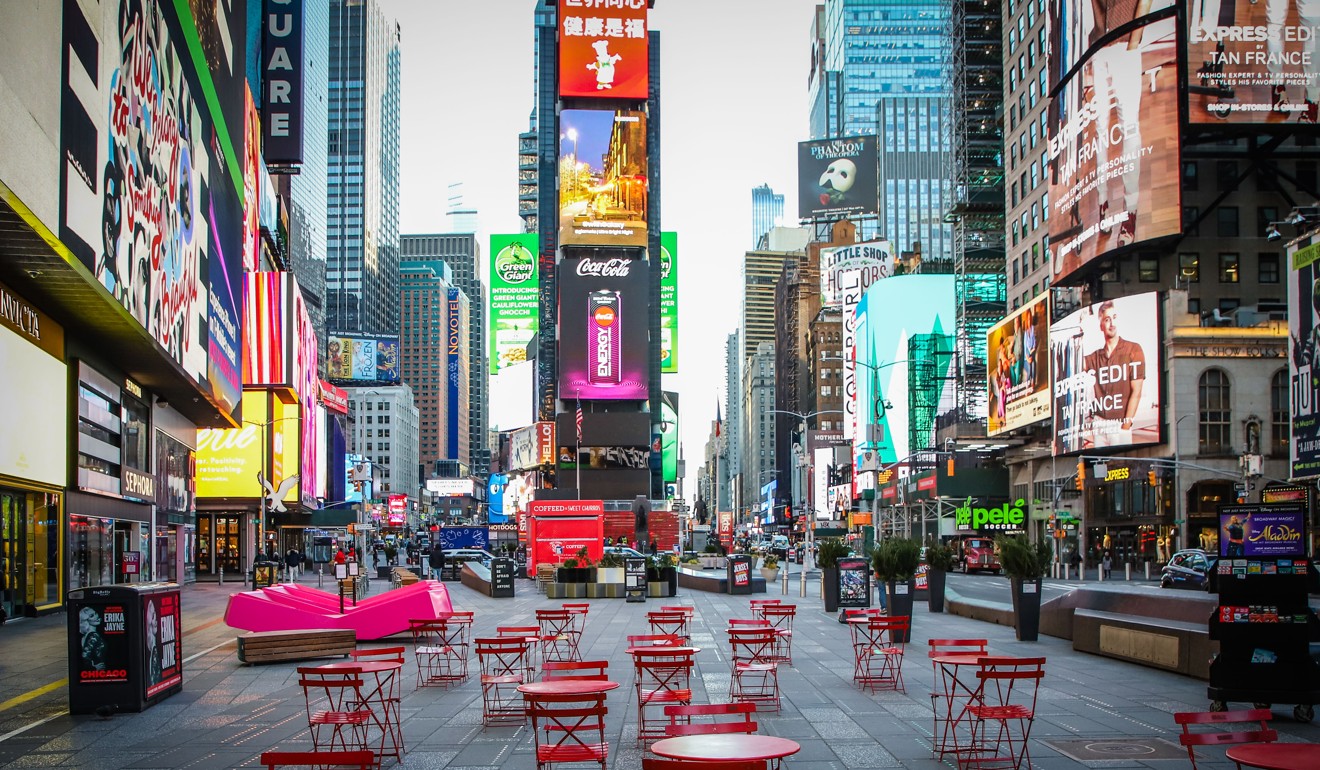 The headline in a New York Times opinion piece got right to the point: "China Bought the West Time. The West Squandered It".
The Chinese authorities rightly deserve a lashing at home and abroad for their initially bungled handling of the outbreak, which infected more than 81,000 people and killed over 3,200. And it's quite right, too, that the government's credibility has suffered dearly.
But subsequent draconian measures China introduced have succeeded in containing the outbreak at a time when the epicentre has moved to Europe and very possibly soon to America. The number of confirmed cases and deaths in the rest of the world is now greater than in China.
So what should one make of Western governments that wasted weeks underestimating the looming threat, and, in the case of the
Donald Trump
administration, even deliberately attempting to play it down, at least initially? In many ways, the consequences of their inaction or reactive approaches were as bad in failing the public as those of China's bungled initial response.
Many overseas media reports have attributed Beijing's ability to overcome the worst of the outbreak to its autocratic methods in disregard of civil liberties, which are ironically hailed as institutional strengths of China's political system, giving the impression that such measures were too excessive to be copied elsewhere.
While some of the measures were indeed excessive, such as forcibly barricading doors to keep infected people at home or digging up roads to prevent the flow of people, many other measures of China's whole-of-government and whole-of-society approach in tracking, testing, isolating and treating the infected patients hold valuable lessons for other countries. On Thursday, China reported no new cases of domestic transmission nationwide, including in Wuhan, for the first time. Of the 34 new cases, all involved travellers from abroad. That compares to a peak of thousands of new cases daily little more than one month ago.
China's proactive measures have consistently been praised by
World Health Organisation
officials who have urged other countries to follow Beijing's lead in taking aggressive moves to contain the pandemic.
China has started to send medical teams along with supplies of equipment to Italy, Iraq and Iran, including professionals who spent weeks on the frontline in Wuhan and gained vital experience in treating patients.
Unfortunately, at a time when the world sorely needs strong leadership to fight the common threat, the
United States
and China, the world's two largest economies, have engaged in a war of words based on blame-shifting and misinformation in regard to the coronavirus outbreak. They have also indulged in a tit-for-tat spat over each other's media organisations.
On Monday, US Secretary of State Mike Pompeo initiated a phone call with Yang Jiechi, China's top official in charge of foreign affairs, to "convey strong US objections" over what Washington sees as an attempt by Beijing to shift blame for the spread of the coronavirus, according to a statement from the US side.
Without explaining why Pompeo called, a Xinhua report quoted Yang as telling him that Beijing strongly condemned attempts by a cluster of US politicians to keep smearing and stigmatising China and demanded the US side immediately correct its wrongful behaviour and stop making groundless accusations.
The Chinese leaders have been miffed by Trump and other top US officials, including Pompeo, who have labelled the coronavirus the "Chinese virus" or "Wuhan virus" rather than using its official name – SARS-CoV-2 – or the name of the disease it causes, Covid-19. Such labelling stokes racism and reeks of xenophobia.
Meanwhile, Zhao Lijian, a Chinese foreign ministry spokesman, suggested in a couple of tweets that the US Army might be to blame for bringing the virus to Wuhan, giving credence to conspiracy theories circulating in China and elsewhere.
On Wednesday, China announced tough measures to squeeze the China-based reporting teams of five major US media organisations, effectively expelling the American journalists working for The New York Times, The Washington Post, and The Wall Street Journal, and demanding those outlets, along with the Voice of America and Time magazine, provide detailed information about their operations in China, including staffing and finances.
Beijing appeared to have used the same restrictive measures Washington had applied to the five Chinese state-owned news organisations in the US in February when the State Department designated outlets including Xinhua and China Daily as "foreign missions" and capped the number of Chinese journalists, effectively expelling 60 of them by March 13.
Such a tit-for-tat escalation of tensions between the countries could not have come at a worse time as the pandemic is set to spread in the US and Western countries, potentially infecting hundreds of thousands of people and killing many of them. On top of the human cost, the economic pain will also be great. On Wednesday, the Dow Jones Industrial Average plunged below 20,000, wiping out all Trump-era gains.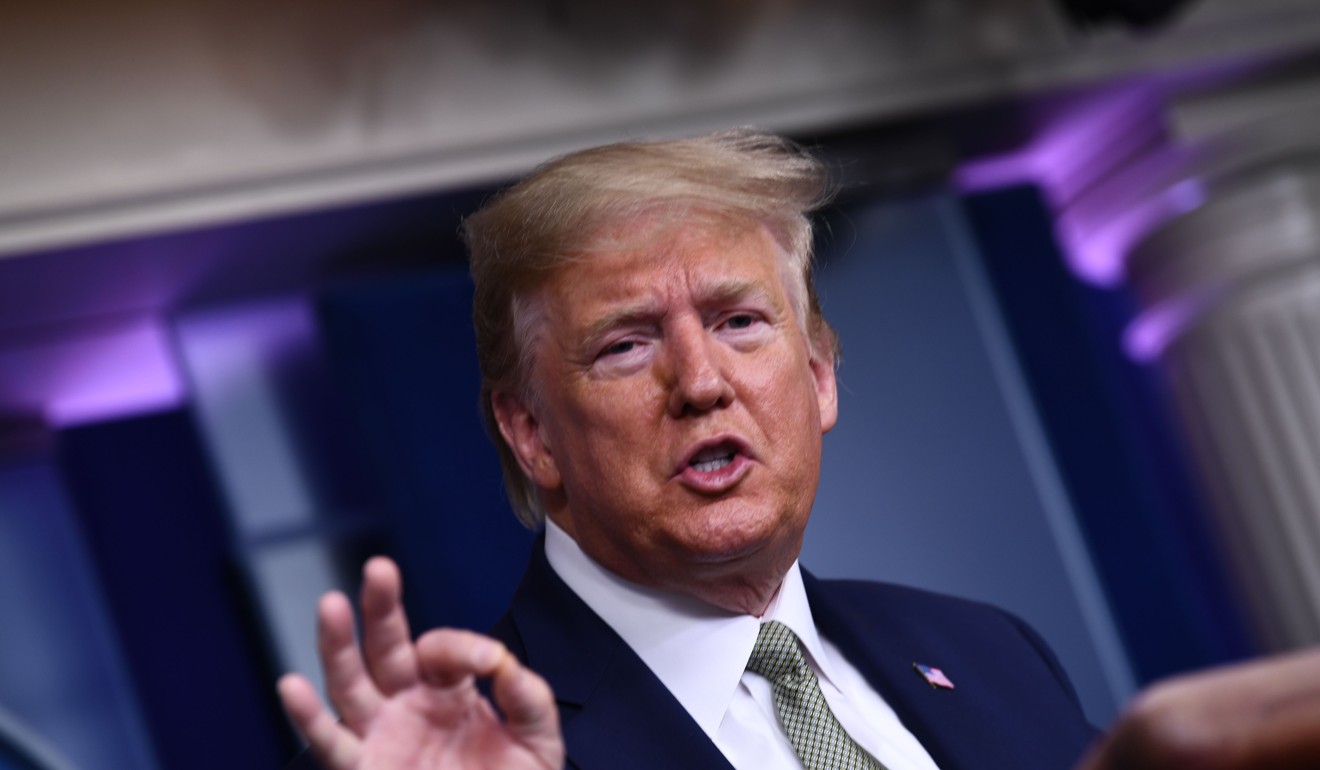 Trump may play tough but the sharp falls in the markets show that investors have less faith in his administration's ability to contain the pandemic soon because of its late start. By contrast, China has already gained vital experience in this regard and could help the US to save lives.
Moreover, the global spread of the virus has posed new challenges to China's prevention and control efforts and put more downward pressure on the domestic economy, Chinese President
Xi Jinping
warned at a meeting of top officials on Wednesday.
With this global crisis set to get worse, it is time for Xi and Trump to resume their telephone diplomacy, ease tensions and focus their efforts on combating the invisible enemy, to save lives and prevent the world economy from tipping into recession. ■
Wang Xiangwei is the former editor-in-chief of the South China Morning Post. He is now based in Beijing as editorial adviser to the paper
Purchase the China AI Report 2020 brought to you by SCMP Research and enjoy a 20% discount (original price US$400). This 60-page all new intelligence report gives you first-hand insights and analysis into the latest industry developments and intelligence about China AI. Get exclusive access to our webinars for continuous learning, and interact with China AI executives in live Q&A. Offer valid until 31 March 2020.