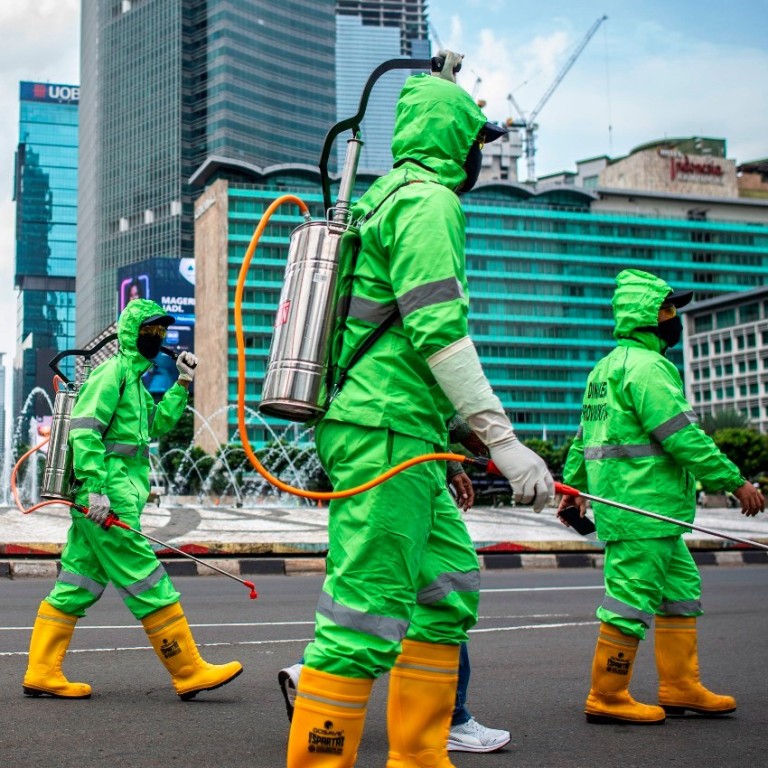 How the coronavirus may change the geopolitics of Southeast Asia
If a global recession hits, political uncertainties may be enhanced, similar to how the 1997 Asian economic crisis catalysed Suharto's fall in Indonesia and saw the rise of Thailand's Thaksin
Even if the pandemic quickly subsides, the developing fourth industrial revolution could spell doom for Southeast Asia's supply chains, fundamentally changing Asean's strategic environment
Everything eventually ends. What will
Southeast Asia
and
Asean
look like when the novel coronavirus
pandemic
runs its course? Historically, all pandemics have had economic and political effects. This essay speculates about the long-term impact of the Covid-19 illness on Southeast Asia in three interrelated dimensions: economics, politics, and geopolitics.
The
coronavirus outbreak
seems to have plateaued in China. Beijing first bungled by trying to cover up, allowing the virus to take hold in China and rapidly spread beyond its borders. But the draconian measures only a Leninist system is capable of taking brought it under control, albeit at great cost, not all of which was borne by
China
.
The global epicentre is now in
Europe
. Infections are rapidly spreading in the
United States
. Like China, the West fumbled its initial responses. Democracies are slow to react until shocked into action. But these systems are resilient, have strong economic, scientific and administrative capabilities, and have begun to mobilise. The costs to everyone will again be great. But there is no question that they will eventually get a grip on the disease and bring it under control in their own way.
But is this the beginning of the end, or only the end of the beginning? Will there be a second wave of infections as Chinese migrant workers return to work after an enforced absence? Or when Western systems relax uncharacteristic restrictions on individual liberties? What will happen if weak health care systems in Africa, the Middle East, India, and Indonesia are overwhelmed?
Nobody really knows.
ECONOMICS
Even before the coronavirus outbreak, slowing Chinese growth had a global impact. The pandemic has now also exposed the vulnerabilities of over-reliance on Chinese supply chains. Diversification had already begun before the pandemic because of
US-China trade tensions
and security restrictions the US had placed on Chinese tech companies. But the concerns have now extended to sectors that are not necessarily security sensitive, such as automobile parts and active pharmaceutical ingredients.
Some corporations are already hedging their China risks. What is not clear at present is the extent to which foreign manufacturers and suppliers will or can reduce dependence on
China
.
Japan's decades-long search for a viable "plus one" for its "China plus one" strategy suggests that it will not be straightforward to diversify out of China. Much depends on how quickly China can restore production and whether China's recovery will be "V-shaped" or "U-shaped". We do not know. It was much simpler for the Chinese Communist Party (
CCP
) to command a halt to production, than for it to decree that production resume.
Supply chains within China have also been disrupted and will take time to restore. Not all migrant workers have returned to work. As of mid-March, studies by J.P. Morgan and Citigroup Global Markets indicate that while economic activity is picking up steadily for large enterprises, it is still significantly below pre-coronavirus levels for SMEs. More than 90 per cent of Chinese enterprises are small and medium enterprises (SMEs) which account for 60 per cent of China's GDP and 80 per cent of jobs.
Assuming there is no second coronavirus outbreak, SMEs too, will eventually return to normalcy. Given their impact on social stability, SMEs have received special attention in the support and stimulus measures aggressively rolled out by the CCP. But this may enhance existing systemic risks to the
Chinese economy
. Chinese policymakers must balance contradictory considerations in the context of a global economy. As the disease takes hold in Europe and the US, global demand will slow, affecting China's growth.
In the worst case, sequential and mutually reinforcing contractions in China, the US and Europe, could cause a global recession. If this occurs, there will be little reason to diversify supply chains until the global economy recovers. A global recession could be prolonged. Since the 2008 financial crisis, the scope for stimulus measures by central banks of key economies has been reduced with interest rates already very low and most major economies running huge budget deficits.
Conversely, if the worst case is avoided and China's economy bounces back quickly, there will be less immediate incentive to diversify.
In short, it is not to be taken for granted that there will be a significant effort to diversify supply chains out of China, although some diversification will certainly occur.
Southeast Asia can provide an alternative production platform. Some firms have already shifted production to avoid American tariffs and rising costs in China. But moving to Southeast Asia is not automatic. Bottlenecks in infrastructure and skilled labour need to be addressed. Regulatory frameworks in areas such as tax, labour regulations and justice systems, will have to be made more business friendly. American security concerns will need to be addressed.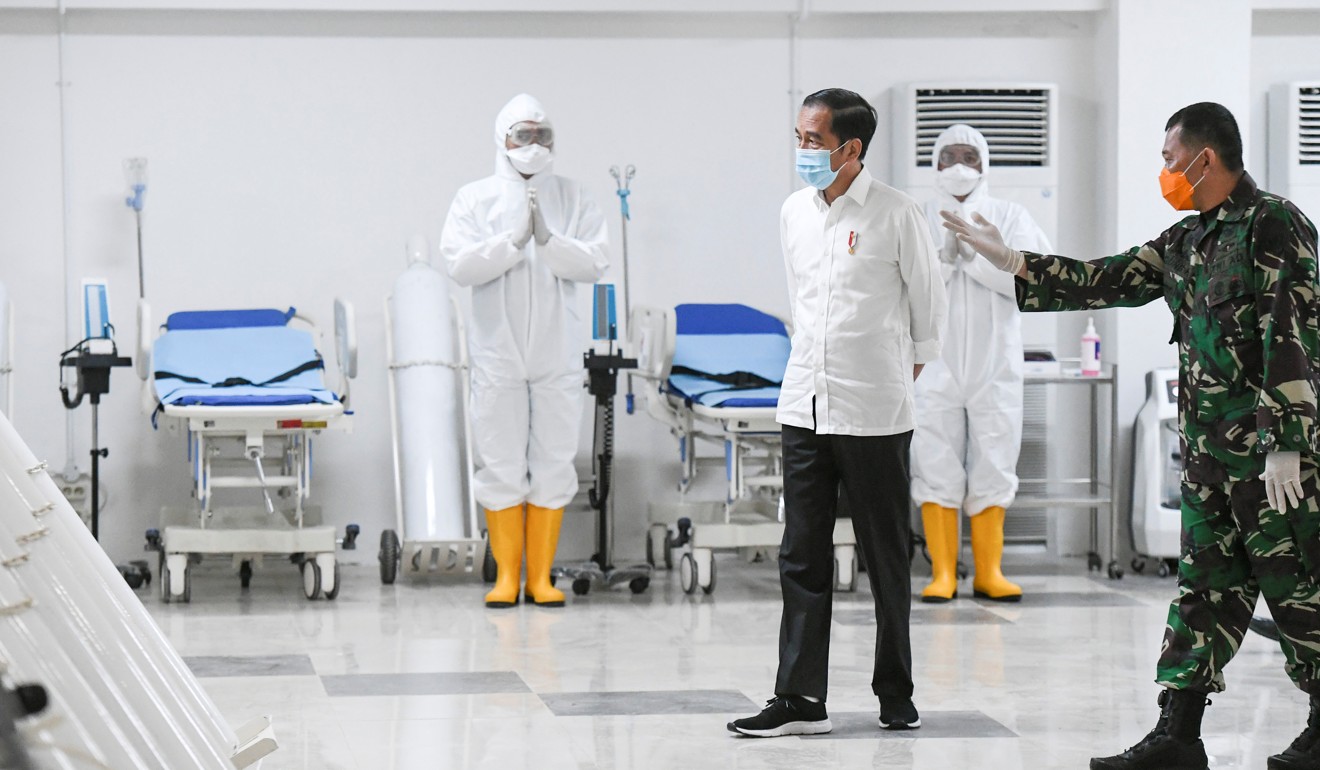 POLITICS
Economic downturns create and enhance political uncertainties. The 1997 Asian economic crisis catalysed Suharto's fall in
Indonesia
; in Malaysia, then-Prime Minister
Mahathir Mohamad
dismissed and jailed his deputy,
Anwar Ibrahim
; and in
Thailand
, it had a profound impact on economic and social systems that ultimately brought a non-traditional leader, Thaksin Shinawatra, to power, arousing the distrust and anger of the traditional Thai political elite, leading to two coups.
More than two decades later, the consequences of these events are still playing themselves out. Indonesia, Malaysia and Thailand, together with Vietnam and perhaps the Philippines, are the
Asean
members that could potentially benefit most from whatever diversification may occur provided they get the fundamentals right. Will they?
Prime Minister
Lee Hsien Loong
of Singapore has said that the economic impact of the coronavirus
could be worse
than that of the 2008 global financial crisis. Malaysia's Mahathir said much the same thing, referencing the 1997 Asian financial crisis. If they are right, there are bound to be political consequences even if their precise nature cannot now be predicted, all the more so if a global recession cannot be avoided.
The current political situations in Indonesia, Malaysia, and Thailand, are already tenuous. The future political and policy trajectories of
Myanmar
and
Philippines
, which face elections this year and 2022 respectively, are uncertain. How Cambodia will evolve after Hun Sen is anyone's guess. The only Asean members where basic political continuity can be assumed with some confidence, are Brunei, Singapore, Laos and Vietnam. This is not a situation conducive to great optimism about the region's ability to optimise the potential opportunities.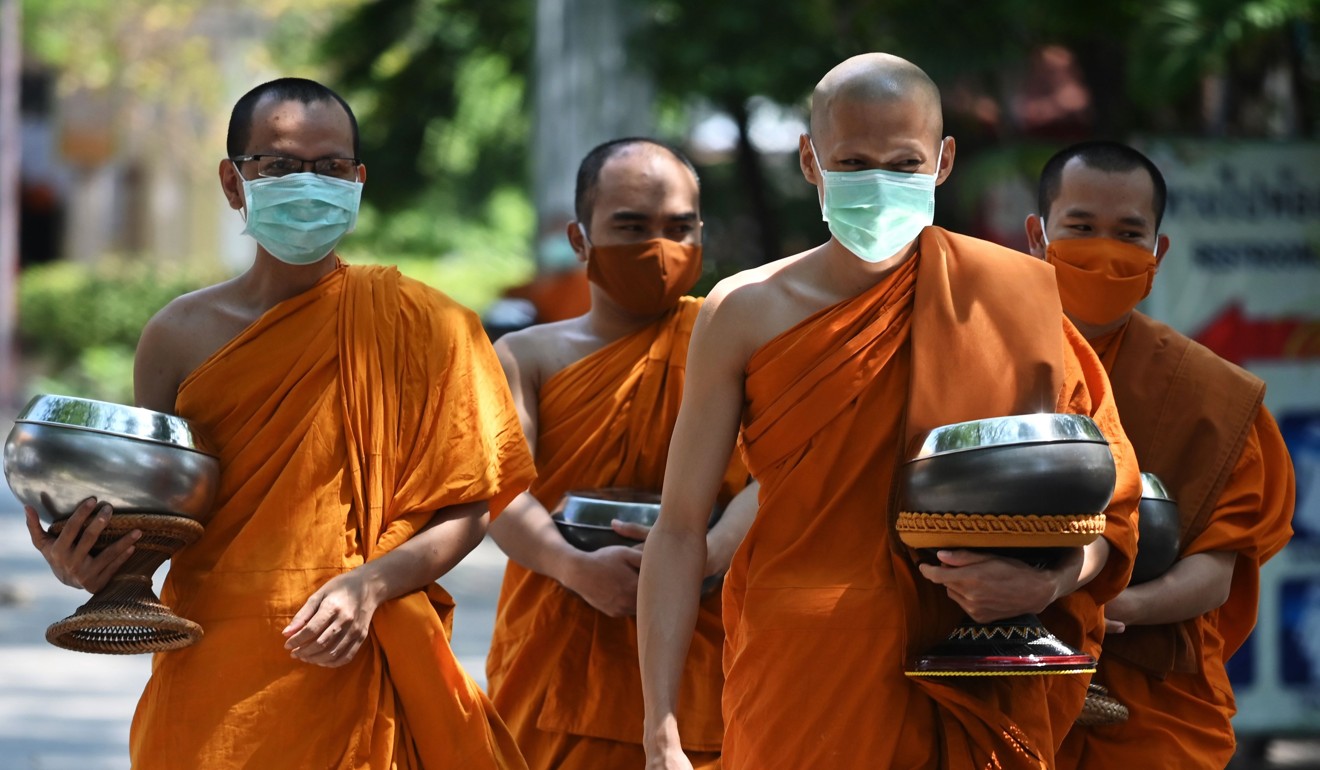 GEOPOLITICS
China and the West have both been materially damaged by the coronavirus crisis; both will eventually recover. When the pandemic eventually ends, the relative power equation between the US and its allies and China, is unlikely to be fundamentally altered. Strategic competition – and the complexities and constraints it imposes on Southeast Asia – will continue.
The
US and China
will remain important and influential regional actors that cannot be ignored, although trust in both is low, as several surveys have consistently demonstrated. The pandemic may enhance regional mistrust of both. Middle powers like Japan, South Korea, Australia and India will continue to play their own roles. Formal US allies may seek more autonomy to pursue their own interests within the alliances.
Japan
is already moving in that direction.
That the relative power balance will not immediately change, does not mean that the pandemic will have no strategic effects.
Neither the US or China has resisted the temptation to use the pandemic to try and score petty propaganda points against each other, behaving like kindergarten kids trading insults. This only sharpens US-China tensions. But domestic considerations are paramount for both sides.
The CCP is using nationalism to repair the domestic reputational damage it has suffered. Having started a forest fire, China is now trying to capitalise on its ability to contain the fire it started, offering aid and advice to other affected countries, contrasting itself with the US, in the hope that its own responsibility will be overlooked. More pronounced internal censorship and the increasingly laudatory depiction of
Xi Jinping
's role, suggests, however, that the CCP is having difficulty convincing its own people let alone others. China's weakness as well as its strengths are now more evident to all.
China's economic slowdown may make fulfilling the commitments Beijing made in Phase One of the trade deal with the US difficult. The Trump administration may ratchet up tensions as the
2020 presidential campaign
heats up and the economy cools. Its incoherent response to the coronavirus could well do what it was doubtful that the Democratic Party could by itself achieve: deny
Donald Trump
a second term. Trump will need a distraction and is unlikely to resist the temptation of using China as a scapegoat. The Democratic candidate will also not want to appear soft on China. If the next President is a Democrat, tensions may well be enhanced as human rights and labour issues may loom larger in US calculations.
Over the medium term, the supply chain vulnerabilities and diversification, if indeed such an effort materialises in any significant way, will strengthen the hand of those in the US who advocate "decoupling" and perhaps even facilitate decoupling in certain domains. Domain-specific decoupling is already occurring to a certain extent. Southeast Asia is already confronting the dilemmas this entails.
However, interdependence between the US and China and other major economies – which has been underscored by the speed with which the virus spread to the US and Europe – makes across-the-board systemic decoupling highly improbable, unless the pandemic drags on for years or the virus mutates into a more lethal form that causes even greater panic. The consequences for Southeast Asia will then be profound.
But the most significant long-term geopolitical changes may occur even if there had been no pandemic or if it quickly subsides. We are still at the beginning of the "fourth industrial revolution". As they develop, new technologies such as
artificial intelligence
and
3D printing
, could erode the cost advantages of widely distributed supply chains.
Whole industries could well be brought home, driven by domestic political considerations of the major economies, rather than strategic, security or supply chain-risk management concerns. New calculations of interests by major powers could relegate Southeast Asia to a global backwater of interest only to contiguous or regional powers. This will fundamentally change Asean's strategic environment.
As supply chains shrink or vanish, the development prospects of less developed Asean members may be seriously limited. Others may be snared by the middle-income trap. Asean's project of making Southeast Asia a common production platform could become of little interest to the major economies. If supply chains bring little competitive advantage, why is a regional production platform needed?
Asean's essential purpose is to manage the primordial diversities that divide Southeast Asia and complicate relations between its members. Regional economic cooperation has been Asean's overarching project since 1967. If this becomes irrelevant while growth in some members stalls, what will this mean for intra-Asean bilateral relations? Whither then Asean? The region's trajectory could take an entirely new direction. Will Southeast Asia once again be regarded as the "Balkans of Asia"?
Bilahari Kausikan is the former permanent secretary of Singapore's Ministry of Foreign Affairs. This article was first published in the March 2020 issue of ASEANFocus, a publication of the ASEAN Studies Centre at ISEAS-Yusof Ishak Institute, Singapore.
Purchase the China AI Report 2020 brought to you by SCMP Research and enjoy a 20% discount (original price US$400). This 60-page all new intelligence report gives you first-hand insights and analysis into the latest industry developments and intelligence about China AI. Get exclusive access to our webinars for continuous learning, and interact with China AI executives in live Q&A. Offer valid until 31 March 2020.