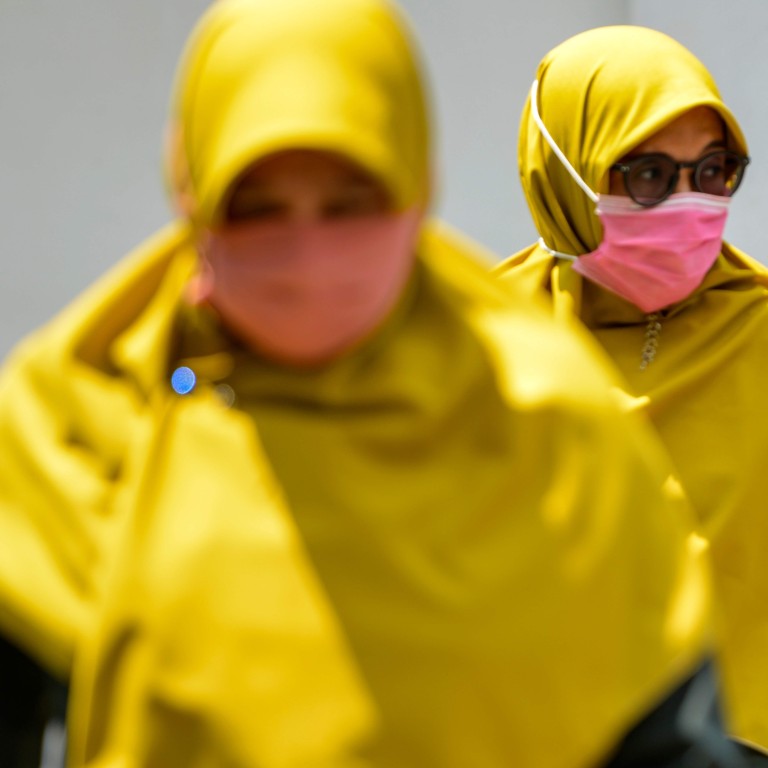 Opinion
Muhammad Zulfikar Rakhmat
Muhammad Zulfikar Rakhmat
Coronavirus can strengthen China's ties with Indonesia
When this pandemic passes, Indonesia will need Chinese investment more than ever
Even so, Beijing should be wary of taking its foot off its soft-power pedal
China and Indonesia
will mark the 70th anniversary of establishing diplomatic ties on Monday, at a time when the battle against
Covid-19
is topmost on the minds of its leaders.
Indonesia is struggling with a surge in coronavirus cases, with more than 3,000 infections so far, and has received Chinese donations of medical supplies. China's new infections have fallen from their peak two months ago, with effortsnow focused on curbing imported cases and preventing asymptomatic ones from causing a new wave of infections.
Amid the crisis, both sides this month pledged to deepen cooperation. According to the official Xinhua news agency, President
Xi Jinping
told his counterpart
Joko Widodo
in a call that China would offer Indonesia the help it needed in the fight against the coronavirus.
He said China wanted to deepen cooperation with
Indonesia
under the
Belt and Road Initiative
– Xi's ambitious plan to boost global trade connectivity – and "push forward the development of their comprehensive strategic partnership".
When this pandemic passes, and if there are no major shake-ups along the way, we can expect Sino-Indonesian ties to strengthen. For one thing, Indonesia will need China, currently its top investor and top export destination, more than ever.
As the world spirals into a painful downturn fuelled by the closure of businesses and lockdowns to stem the spread of the virus, Indonesia is trying to raise US$62 billion to stop Southeast Asia's largest economy, which grew 5.1 per cent last year, from entering into recession.
China is also the top importer to Indonesia, with goods ranging from raw materials and food to consumer goods, crucial to run the economy and feed the population. Until Indonesia shut its borders on February 5,
tourists from mainland China
were the industry's top money-spinner.
Chinese state-owned and private enterprises have committed investments worth US$14.2 billion to Indonesia, across 23 projects, most of which will develop four regions earmarked by Jakarta as growth areas to boost infrastructure and connectivity across the archipelago of some 17,000 islands.
For China, Indonesia's strategic location in the southern reaches of the
South China Sea
makes it a linchpin in Beijing's ambitions for maritime influence and connectivity in the region.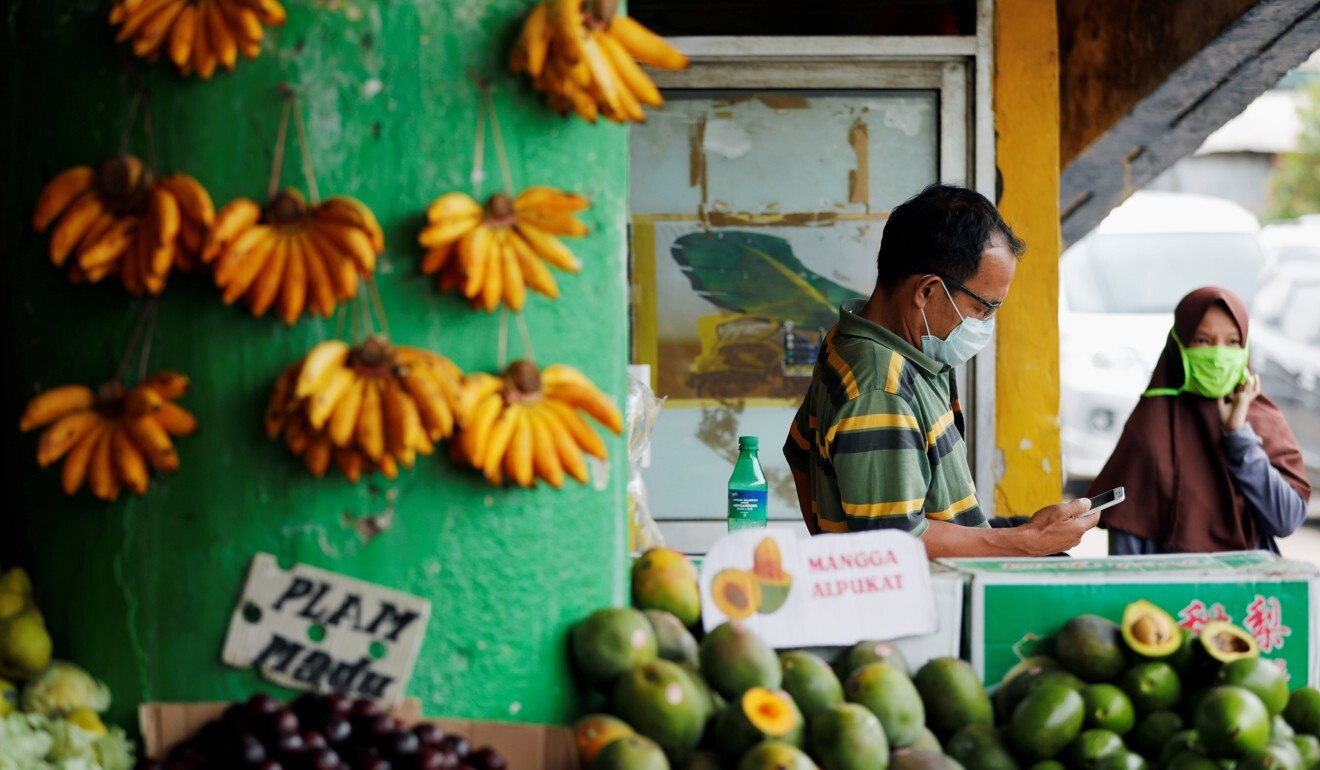 It also needs to protect its existing investments in the country. One ongoing project, the US$5.5 billion Jakarta-Bandung high-speed rail, has been suspended because Chinese workers have not been able to return. The same also happened to the Morowali Industrial Park which, according to Coordinating Minister for Maritime Affairs Luhut Binsar Panjaitan, has been postponed due to the same reason.
At this juncture, both sides should evaluate what they can do to smooth over the kinks in their relationship. China's overtures to Indonesia are not without controversy – there are fears that hefty investments will bind Jakarta in a debt trap, leading the government to insist that any Chinese loans under the belt and road framework are between private enterprises. This is to avoid involving Jakarta in the event of any default.
But Indonesia can take a leaf out of
Malaysia's
book and learn how to negotiate with Beijing. Putrajaya renegotiated the East Coast Rail Link project under the Mahathir government last year. This slashed the cost by US$10 billion – a 34 per cent reduction – by reducing the length of the railway linking the east and west coasts by 40km and came with a commitment to increase the participation of Malaysian companies in the project.
China also needs to do more when it comes to
soft power
. Its image has taken a hit among Indonesia's more than 270 million people, of whom about 90 per cent are Muslims. The growing Chinese economic activities are often seen as putting Indonesia into the "Chinese debt trap".
A survey conducted by the Indonesian Survey Institute, which was released in January this year, showed that although Indonesians believe that China is the most influential nation in Asia, this perception is also accompanied by growing negative sentiment, which more than doubled compared with the 2011 poll.
Part of this is due to the anti-Chinese sentiment that continues to brew within the country against the ethnic group, which makes up 4-5 per cent of Indonesians, while the pervasiveness of fake news also makes minorities an easy target.
Yet Chinese investments, which come with strings attached such as jobs for migrant Chinese workers, have also fuelled unease.
When infections surged in China in February, there was a widespread perception that Indonesia would soon be affected, given that it was estimated to host more than 3,000 mainland Chinese workers. As with
US President Donald Trump
, some Indonesians can be found using the term "China Virus" to refer to Covid-19.
While Chinese aid to Indonesia as the country battles the outbreak is much appreciated, it cannot afford to take its foot off the pedal when it comes to soft power and branding efforts. Some of these are expanding academic exchanges, providing scholarships, and holding more cultural events. These would help build bridges of understanding between the two countries. ■
Muhammad Zulfikar Rakhmat is an academic at Universitas Islam Indonesia and a research associate at Jakarta-based Institute for Development of Economics and Finance