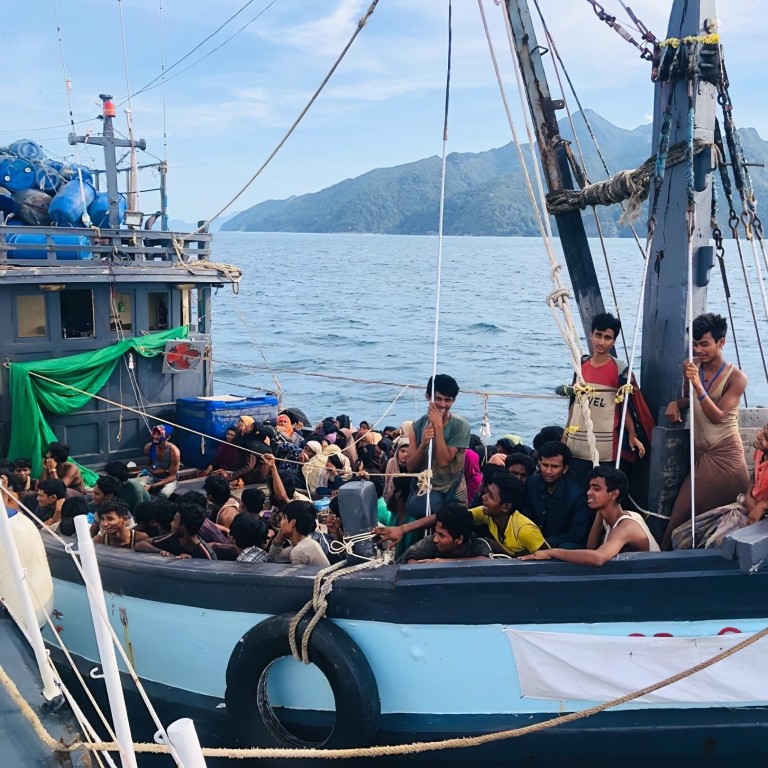 Opinion
Thomas Daniel and Puteri Nor Ariane Yasmin
Thomas Daniel and Puteri Nor Ariane Yasmin
Malaysia shouldn't use coronavirus as an excuse to reject Rohingya refugees
Fear of forced relocation and the coronavirus pandemic in refugee camps are fuelling new waves of Rohingya refugees
Malaysia should not turn them away. It is worth noting that the principle of non-refoulement is aligned with values espoused by Islam
Malaysia is once again bracing for a fresh wave of displaced
Rohingya
refugees from Myanmar as recent news reports highlight how packed boats are in the Andaman Sea and Strait of Malacca, with officials turning them away.
A group of 202 Rohingya people did land on Langkawi on
Malaysia's
west coast earlier this month and authorities estimate at least twice that number have already arrived undetected in the states of Kedah and Perlis.
While the desire for a better life has been the primary driver for Rohingya heading to Malaysia, fears of forced relocation from their temporary settlements in
Cox's Bazar
to Bhashan Char, an island largely made of silt in the Bay of Bengal, and the withdrawal of aid agencies due to the
coronavirus
pandemic are among the factors fuelling the current migration.
The unfortunate reality for Malaysia is that officials from Bangladesh,
Myanmar
, Thailand and Indonesia know that Malaysia, not their own country, is the preferred destination of the Rohingya. If past experience is anything to go by, these officials are more than happy to point the Rohingya towards Malaysia.
Malaysia's response so far seems to be centred on two approaches. For boats that are intercepted close to shore or onshore, their occupants are detained. For those intercepted further out at sea, they are turned around and escorted out of territorial waters.
Reports of multiple boats being pushed back indicate that a decision has been made to ignore Malaysia's commitment to non-refoulement, or the assurance that
asylum seekers
will not be sent to a country where they may be persecuted or tortured.
It certainly seems like the easier decision for Malaysian policymakers, at least politically. The country has been
under a lockdown for six weeks
to stop the coronavirus outbreak and resources are stretched thin. Malaysia is already facing strains of pandemic-triggered xenophobia with negative sentiments against
Chinese tourists
or low-income foreign workers.
Social media sentiments generally indicate reluctance and hostility toward these "illegal" boatpeople, with a "Malaysians first" mindset. There are fears that accepting more refugees will lead to a flood of boats, a drain on resources and importation of new clusters of those infected.
Yet it would be a mistake for Malaysia to backtrack on non-refoulement and to use the pandemic as an excuse.
Non-refoulement applies "to all migrants at all times, irrespective of migration status." Despite not being a signatory to the 1951 Refugee Convention and its 1967 Protocol, Malaysia is still forced to adhere to the principle that encompasses international norms and customary law.
In the 2015 Andaman Sea crisis, Malaysia was accused of playing a "three-way game of human ping-pong" with
Indonesia
and Thailand by pushing refugee boats back and forth. Following much international scrutiny and criticism, these countries eventually took the stranded boats in.
Proponents of the "floodgates" argument forget that Malaysia's "floodgates" have been open for decades. Refugee boats heading for Malaysia are by no means a new phenomenon. There are thought to be anywhere between 150,000-400,000 refugees from Myanmar already in Malaysia and some of them have been here for three or four generations.
It is also worth highlighting that the principle of non-refoulement is aligned with values espoused in Islam. The "Muslim card" was played often when former prime ministers
Najib Razak
and
Mahathir Mohamad
expressed their support for the Rohingya over the years.
Continued resistance would only highlight the inconsistencies of Malaysia's declared position and open up the country to accusations of hypocrisy. It would further undermine Malaysian efforts to highlight the plight of the Rohingya and work towards a meaningful, sustainable solution for the refugee crisis.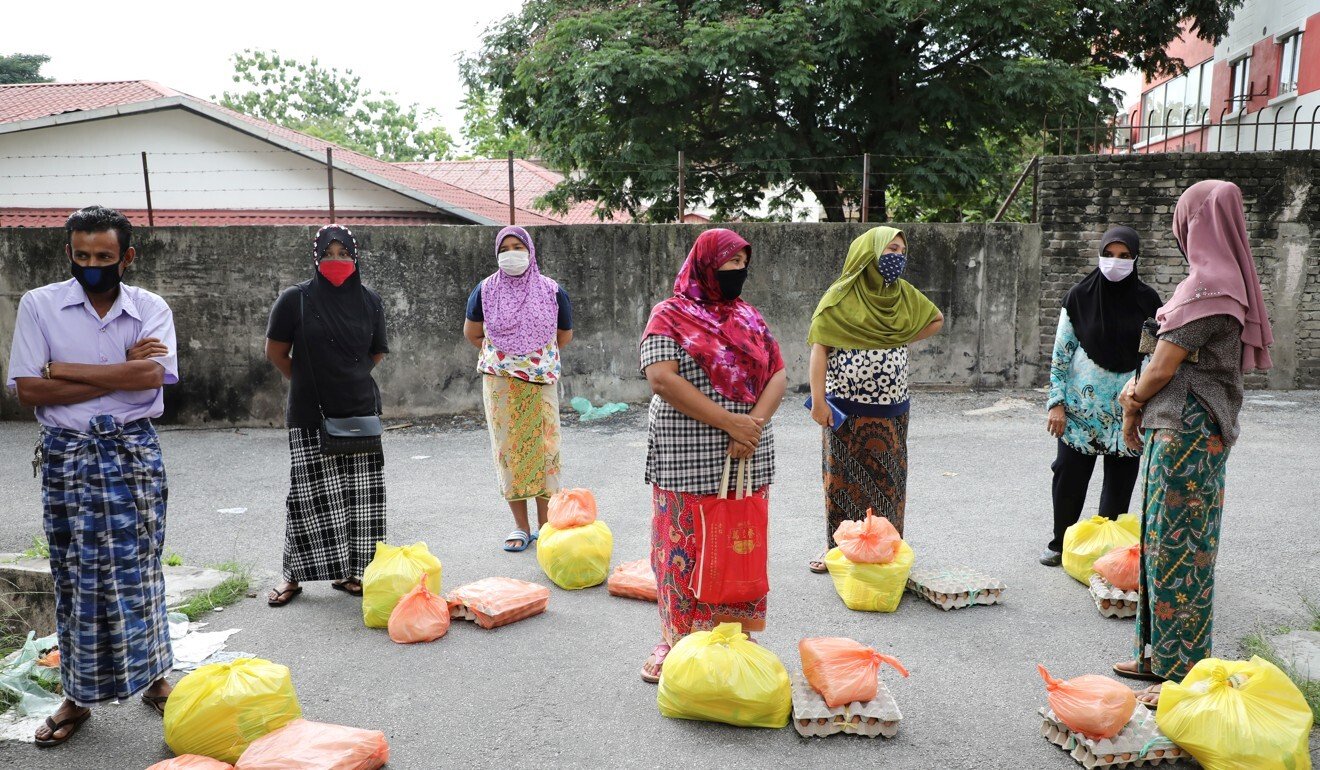 If Malaysia can find the political will to uphold its commitment to non-refoulement, then the following should be considered:
First, resources will have to be allocated to preparing for and housing incoming boatloads of Rohingya. The government should consider working with the private sector and various foundations to expand programmes meant to support the low-income Malaysians, to include vulnerable refugee communities, including new arrivals.
Second, government ministries and agencies should engage with established refugee associations, NGOs and international organisations to assist with planning, preparedness and implementation. This can mirror similar arrangements with NGOs to care for the urban poor.
Third, Malaysia must push
Asean
member states especially Thailand and Indonesia to share the burden of rescuing and detaining intercepted boats. In the long run, Asean needs to take on a more proactive stance in dealing with the issue of refugees and displaced people broadly, and the Rohingya specifically.
Instead of using the coronavirus pandemic as an excuse to push boats back, Malaysia should see this as an opportunity for itself and other Asean nations to formulate much-needed long-term policies on refugees so that there are security and economic benefits for both sides.