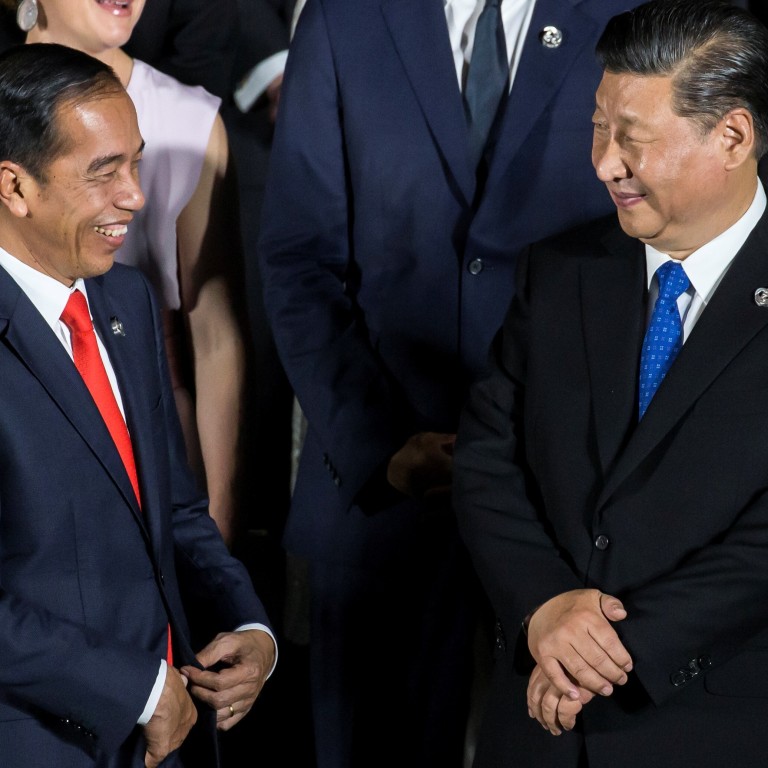 Why Hong Kong's autonomy from Beijing matters to Indonesia
Sympathy, wariness and ethnic pride collide in the country of 270 million, where most Chinese Indonesians tend to be pro-Beijing
The notion of secession is anathema to Jakarta, given its own domestic issues but also because 'one country, two systems' benefits it economically
W
hen China's
National

People's Congress
approved plans for a
national security law
in
Hong Kong
to proscribe secession, foreign interference and terrorism last month, Western countries and their allies voiced fears that the city's special autonomy under the "one country, two systems" model of governance would be compromised. Southeast Asian nations, including
Asean
's largest economy
Indonesia
, have refrained from weighing in.
But this does not mean that Jakarta has no views on the question of Hong Kong's future under tighter Beijing control. Similarly, ordinary Indonesians do too, including the ethnic Chinese community that makes up about 1 per cent of its 270-million population.
Indonesians definitely followed reports on last year's
widespread anti-government protests
that in some instances descended into violence and can see that Beijing's recent move was fuelled by its anger at the demonstrations that roiled the city.
Opinions are divided, though. Indonesian democracy activists were largely impressed by how their Hong Kong counterparts managed to sustain the protests for much of last year, in the face of strict measures taken by the authorities. After all, wide-scale public demonstrations over democracy and
human rights
are harder to achieve in Indonesia, as they rarely receive the backing of the country's middle classes who form the basis of political support for President
Joko Widodo
's government.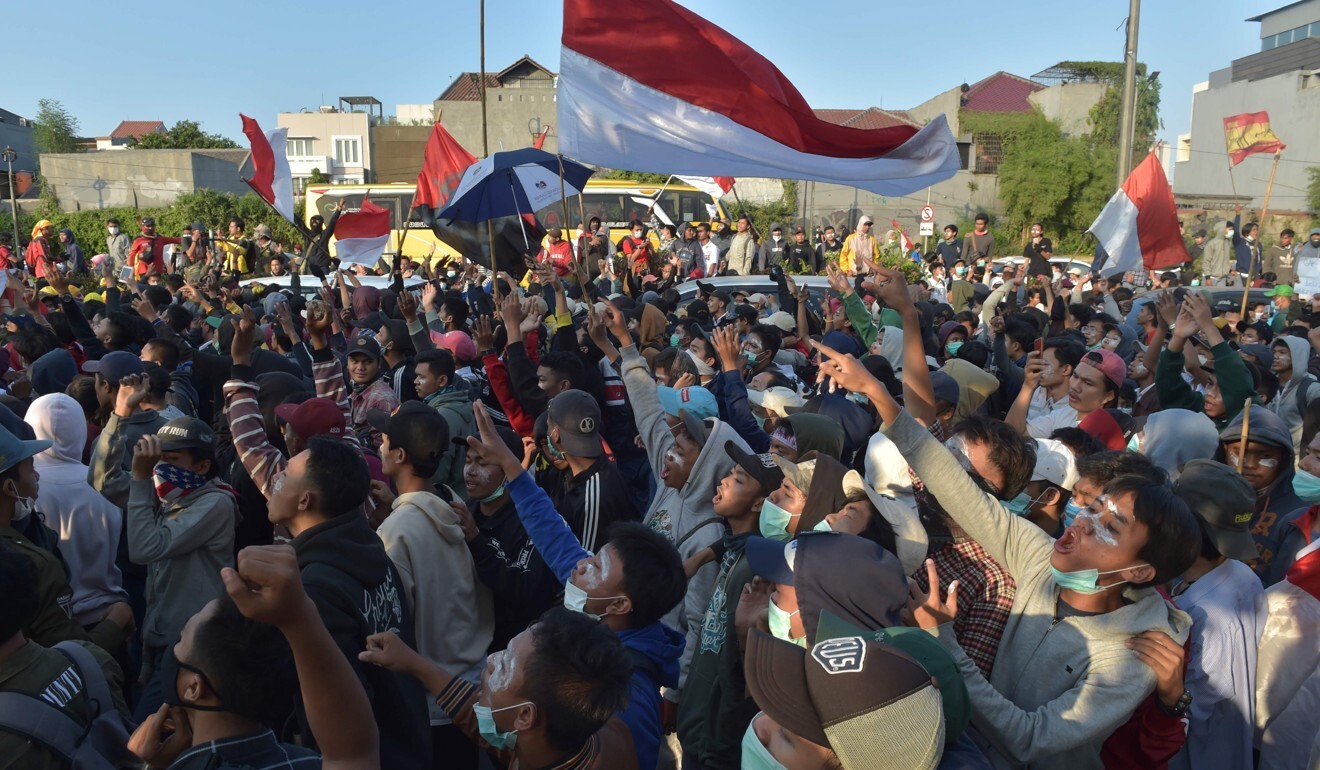 Take
the September 2019 protests in Indonesia's major cities
against the government's new bill to revise the powers of the Corruption Eradication Commission, curtailing its independence. While university students and activists initially marched with gusto, the movement quickly ran out of steam.
On the other hand, middle-class Indonesians were horrified by the instances of violence and destruction of property in Hong Kong's protests, and the disruptions to the economy. This view was strongest among the country's ethnic Chinese. Chinese Indonesians, long discriminated against as second-class citizens in their own country, have largely responded with pride and enthusiasm to China's emergence. Given that Chinese cultural identity was long suppressed in Indonesia, especially during President Suharto's 32-year rule, it is understandable that many Chinese Indonesians now equate China's economic success story with a modern Chinese identity.
As a result, most Chinese Indonesians tend to be pro-Beijing when discussing Hong Kong and often disparage the city's protesters on social media and other messenger platforms such as
WhatsApp
, where conspiracy theories abound. One overriding theory states that the protests were engineered and sponsored by the
US
and its allies, with the connivance of local activists, and are part of a grand strategy to contain China's rise. The narrative of a victimised China seems to strike a chord with Chinese Indonesians, who have experienced or heard stories of systemic discrimination and suspicion by compatriots who do not share their ethnicity. Intense debates within family WhatsApp groups are increasingly common, with Chinese Indonesians who show sympathy for Hong Kong protesters being berated and dismissed as "traitors to the Motherland" by other family members.
Viral messages often cite the carrying of US and
UK
flags by some protesters as "evidence" of "disloyalty".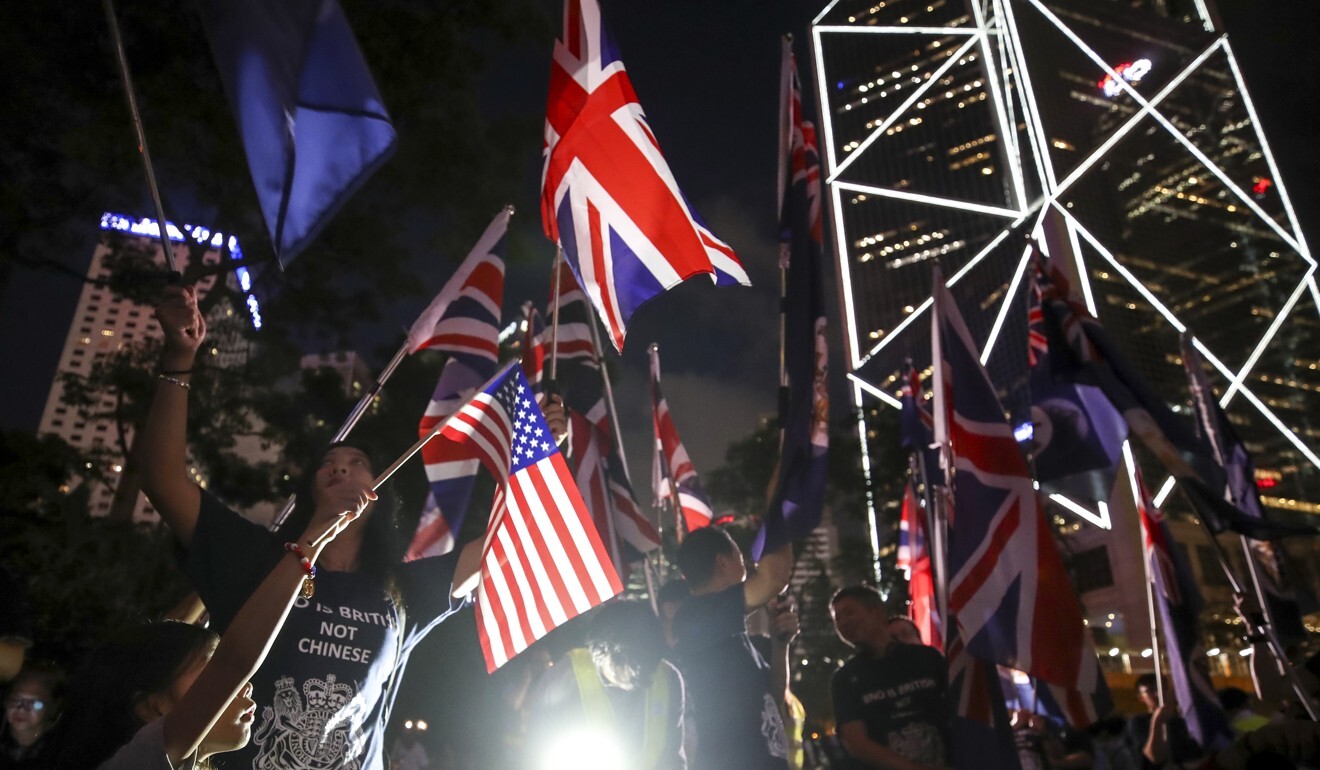 Chinese Indonesians characterise those sympathising with Hong Kong protesters as "Sinophobes" and "US minions". The team behind a popular
Facebook
group for Chinese Indonesians recently wrote: "In truth, Hong Kong,
Macau
,
Taiwan
and China have close cultural and genetic ties, so why do Hong Kong residents find it hard to accept mainland China's laws?"
Then, there is the matter of independence, which is supported by a small fringe group, with the pro-independence Hong Kong National Party banned by authorities about two years ago. On this point, there is not much empathy from Indonesians. Historically, Indonesians have always been wary of any talk of secession. The independence
East Timor
, now Timor Leste, got from Indonesia in 2002 is still keenly felt by many who forget how recently and illegitimately Indonesia acquired the territory, having been taught from childhood that territorial integrity is "non-negotiable".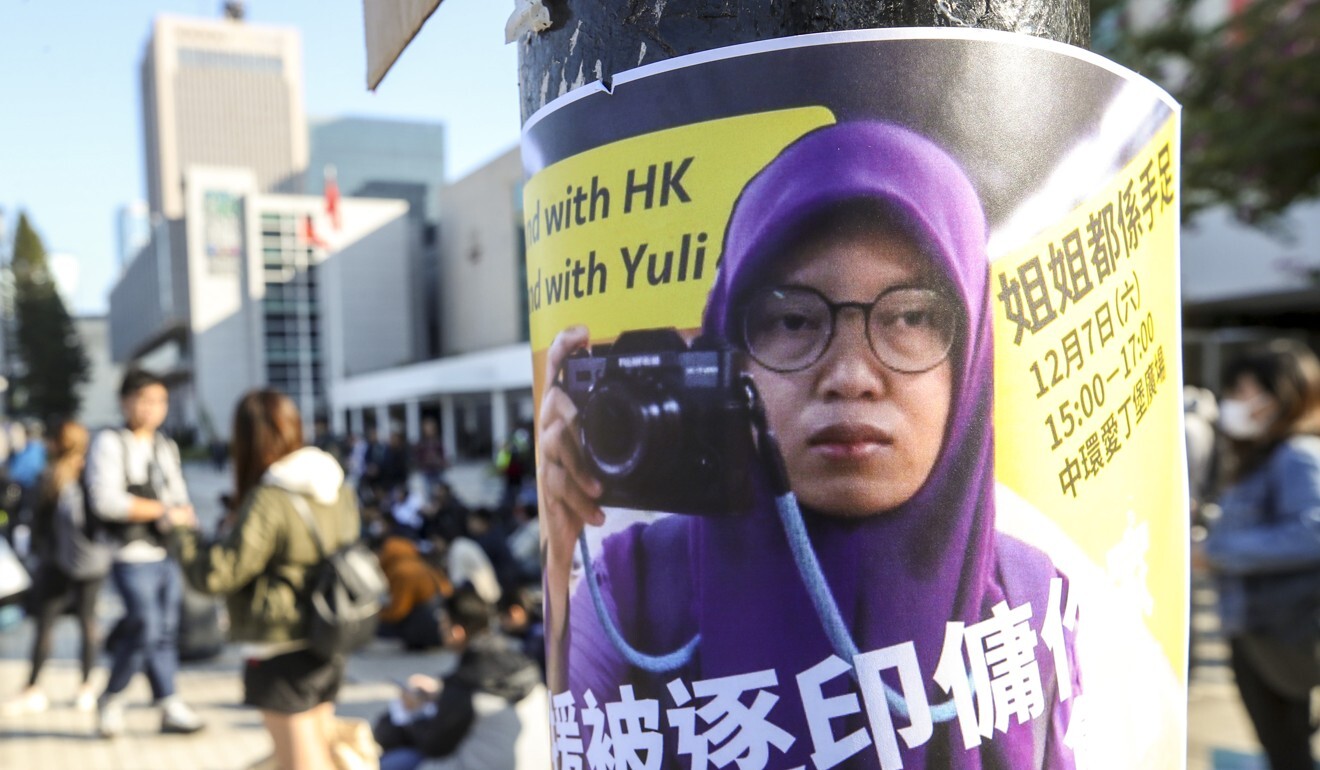 The notion of Hong Kong independence is also anathema to Indonesia's government, given the international pressure it has faced over the issue of
West Papuan independence
. Indonesia took control of West Papua from the Dutch in 1963 but the region has remained restive, with many among its indigenous people supportive of an ongoing separatist movement.
In the eyes of the Indonesian government, Hong Kong's secession from China would create further momentum for the West Papuan independence movement. Hence, Jakarta is concerned that any visible support for the Hong Kong pro-democracy movement would only backfire in the form of Chinese support for West Papuan independence.
Yet Indonesia has been ramping up its own diplomatic efforts in the region too. Last year, Jakarta launched its Agency for International Development, which currently provides aid to five countries – all of them
Pacific island nations
.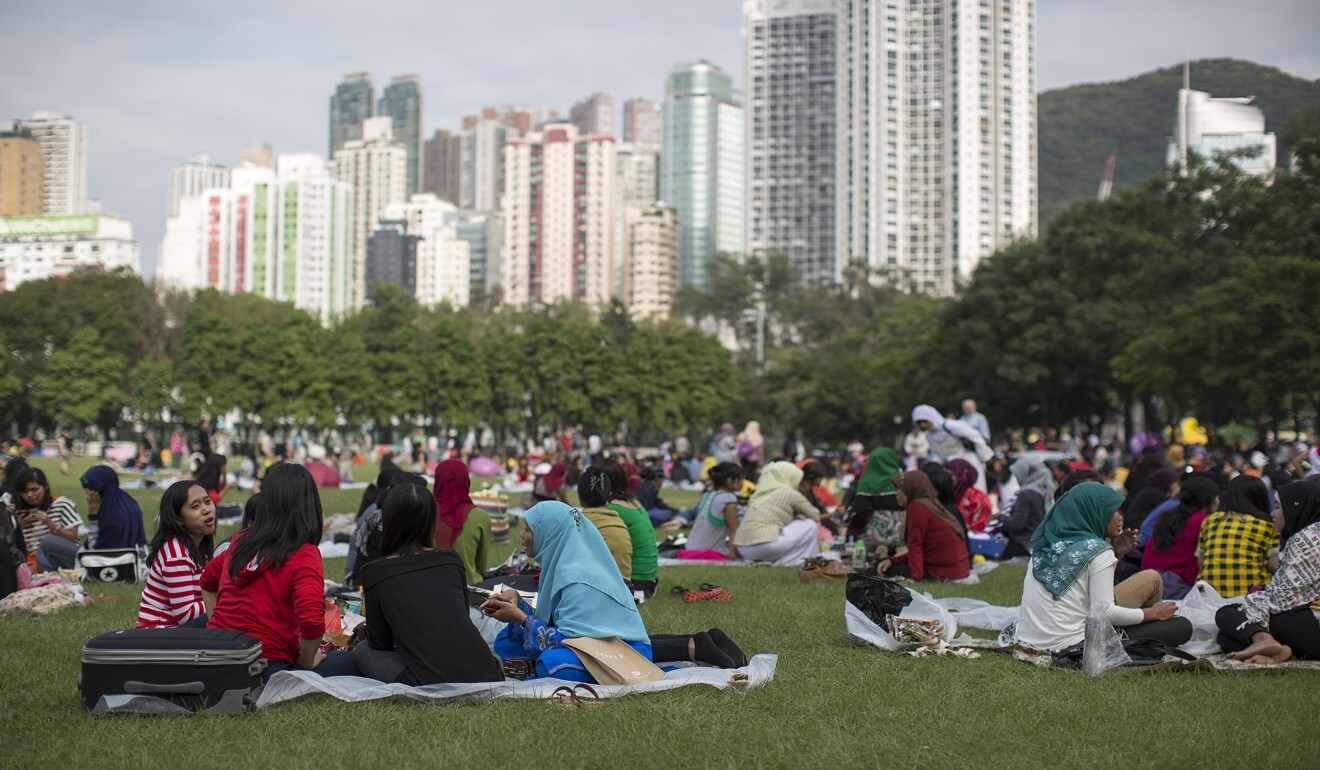 Support for a change in Hong Kong's status is highly unlikely to be found in Indonesia's halls of power. Instead, the concern is about the nature of the city's autonomy. An estimated 250,000 Indonesians work in Hong Kong, mostly as domestic helpers, and there have been worries that low-wage migrants from the mainland could supplant them. Remittances from overseas migrant workers, which in 2018 amounted to US$11 billion, are important to the Indonesian economy. Jakarta also wants trade and investment flows to continue as per normal.
Hence, the Indonesian government might find some reassurance
in the words of Zhang Xiaoming, a top Beijing official overseeing Hong Kong affairs
. Last week, the deputy director of the Hong Kong and Macau Affairs Office said the new national security law would strengthen "one country, two systems" for Hong Kong and ensure the governance model extends beyond 2047 – the period of time it is supposed to remain valid under the terms of Britain's handover of the city to Beijing in 1997. While Indonesia has no leverage to pressure Beijing on any matter relating to Hong Kong, it will likely be watching to see if it keeps to its word.
■
Johannes Nugroho is a Chinese Indonesian writer and political analyst from Surabaya, Indonesia.