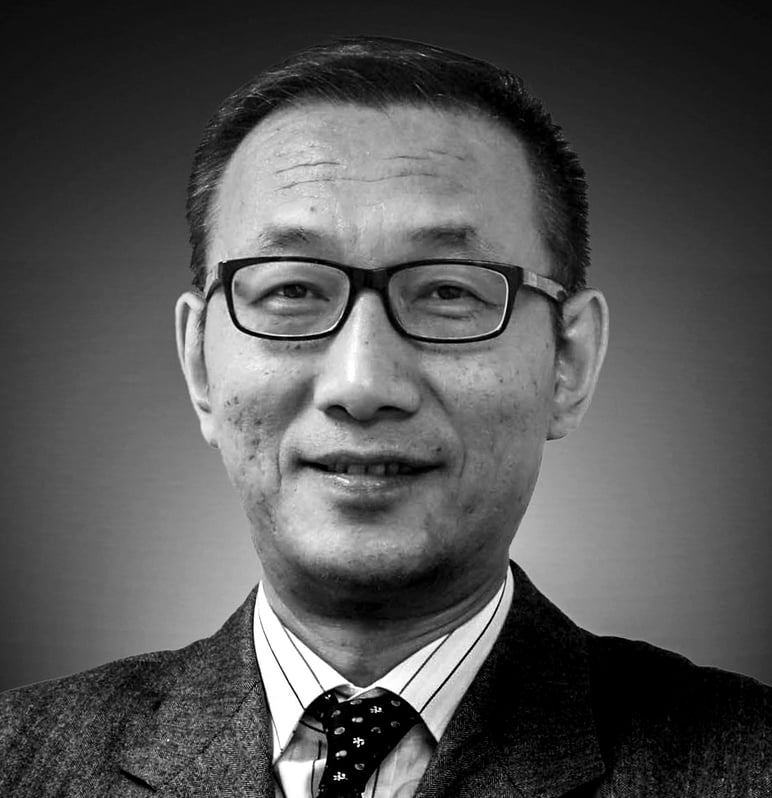 SCMP Columnist
China Briefing
by Wang Xiangwei
China Briefing
by Wang Xiangwei
Why US and China are both stalked by concerns about the Cultural Revolution
Both the United States and China are stalked by concerns that a cultural revolution is looming, albeit for different reasons
In America, the rise of extremist groups and popular anger, fanned by social media, raise questions about whether social norms will be upended
Back in May
1966, Mao Zedong unleashed the
Cultural Revolution
to reassert his authority and exhort the masses to purge "bourgeois and capitalist" elements of the elites and intellectuals to revive and purify the revolutionary spirit that brought the
Communist Party
to power in 1949.
In particular, the radical youth known as the Red Guards were ordered to destroy "four old things" – customs, habits, culture and ideas – to achieve the ultimate social equality. This led to widespread persecution of intellectuals and destruction of historical and cultural relics and artefacts, including temples, churches, books and paintings.
The decade-long turmoil ended in 1976 following Mao's death, having destroyed much of China's social fabric and political hierarchy, with hundreds of thousands of people tortured to death.
Now, more than half a century later, it is compelling to see that parallels to the Cultural Revolution have been drawn not only in regard to China's political development but also public discourse in the
United States
. Particularly so at a time when the world's two biggest economies are embarking on a road of confrontation and conflict over a wide range of issues, from trade to
Hong Kong
to ideology to the
South China Sea
.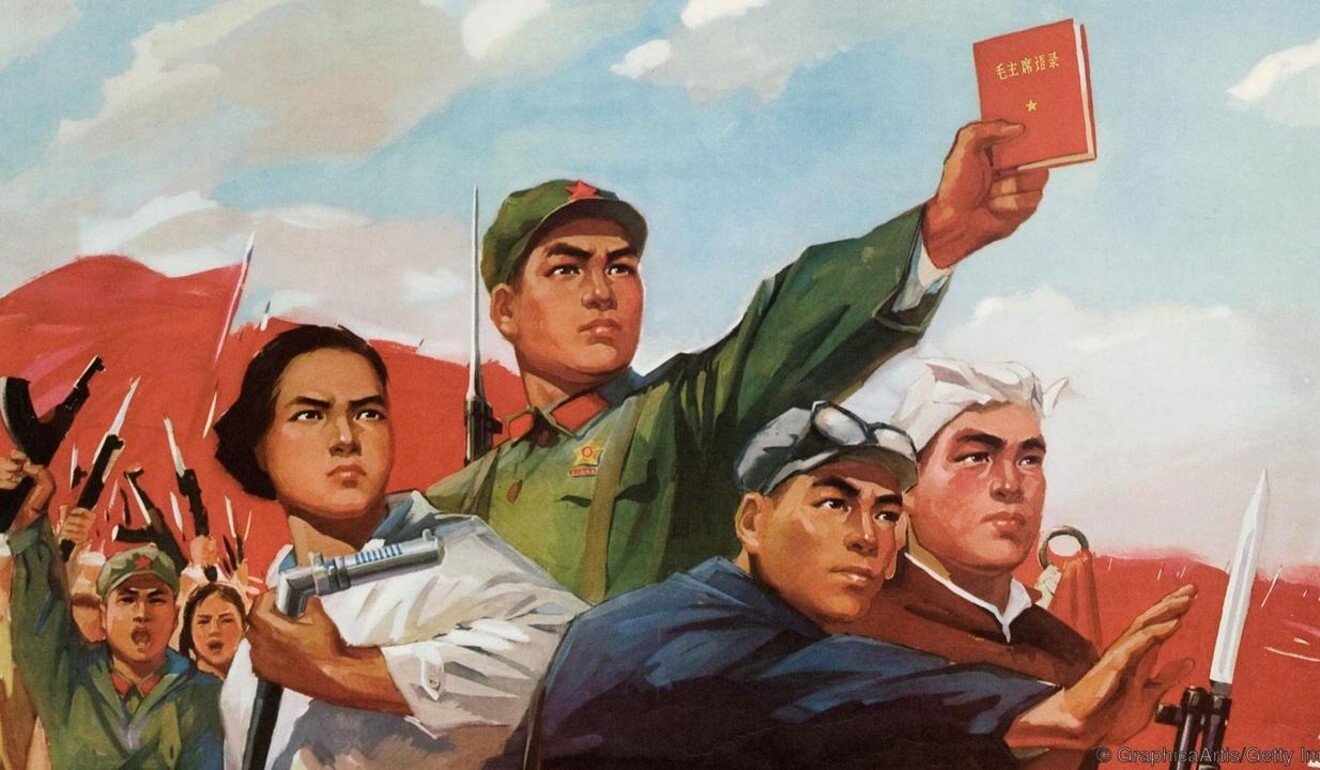 In China, there have been rising worries about a return to some of the Cultural Revolution norms, particularly about the official propaganda apparatus' intense efforts to build a personality cult around President
Xi Jinping
, reminding many of the bygone era in which Mao was deified. This is despite the fact that Xi himself was a victim of the tumultuous decade.
In the US, President
Donald Trump
and some conservative media reports have started to decry what they see as a cultural revolution coming to America.
At a speech at Mount Rushmore for an Independence Day celebration, Trump warned that the racial-justice protests threatened the foundations of the US political system, according to American media reports.
"Make no mistake, this left-wing cultural revolution is designed to overthrow the American Revolution,"
he said
.
Media reports described him as making an impassioned defence of national monuments and statues tied to slavery or colonialism and decrying "angry mobs" attempting to tear them down.
"Our nation is witnessing a merciless campaign to wipe out our history, defame our heroes, erase our values and indoctrinate our children," Trump said. "Angry mobs are trying to tear down statues of our founders, deface our most sacred memorials, and unleash a wave of violent crime in our cities."
In response, US mainstream media reports have described his speech as dark and divisive and accused him of attempting to divide the nation in order to fire up his most loyal supporters as, with just four months until November's presidential election, he is down in the polls, having failed to control a raging
pandemic
.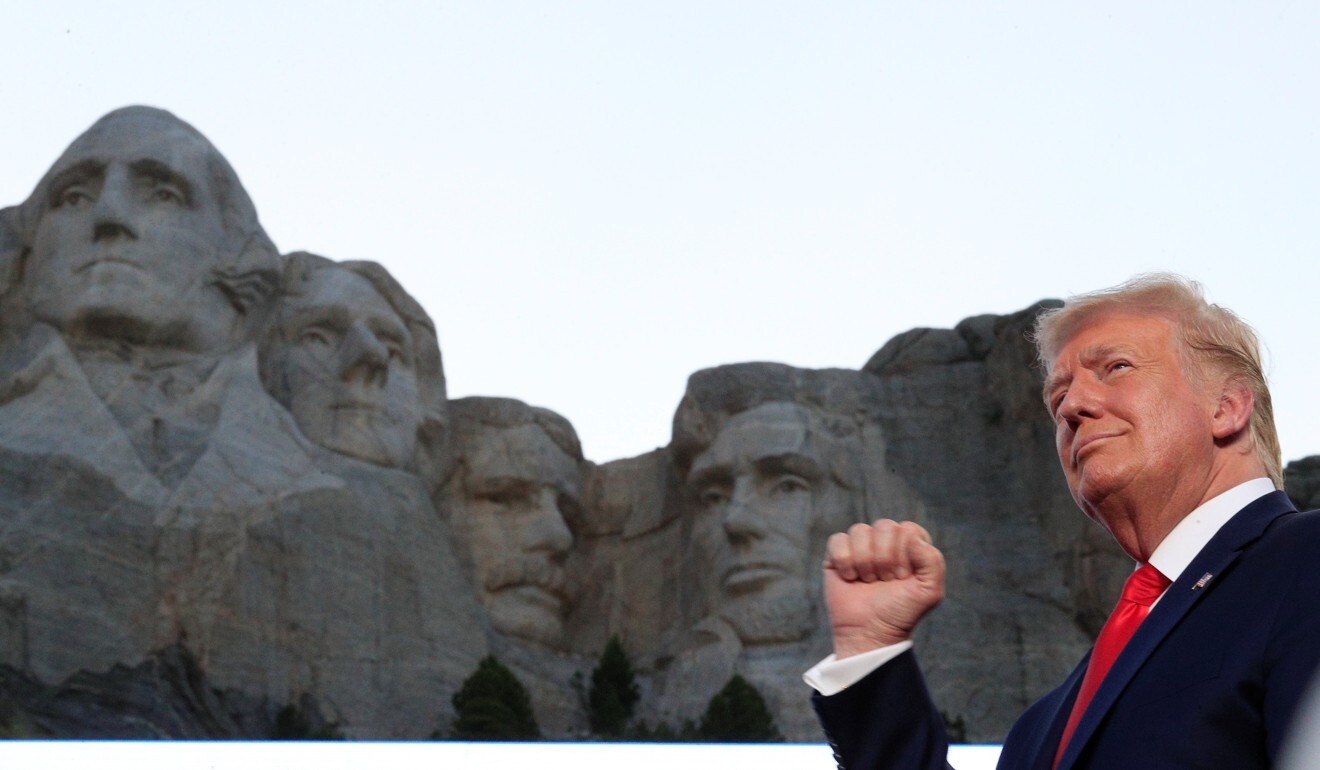 Millions of Americans have taken to the streets across the country demonstrating against police brutality and racial inequality since the May 25 killing of
George Floyd
, a black man who died after a white Minneapolis police officer knelt on his neck for nearly nine minutes.
Some China observers also believe Trump is stoking
racism
and culture wars for political gain, but his assertion that the US is right in the middle of a cultural revolution is not far-fetched campaign rhetoric.
Yazhou Zhoukan, an influential Chinese-language news weekly based in Hong Kong, highlighted "the cultural revolution" sweeping the US and Europe in its latest cover story.
In the story and accompanying commentary, the magazine noted that the national reckoning over systemic discrimination in the US had spread to European countries, including
Britain
where a statue of
Winston Churchill
was defaced, and Germany where a statue of Otto von Bismarck, the country's first chancellor, was splattered with red paint.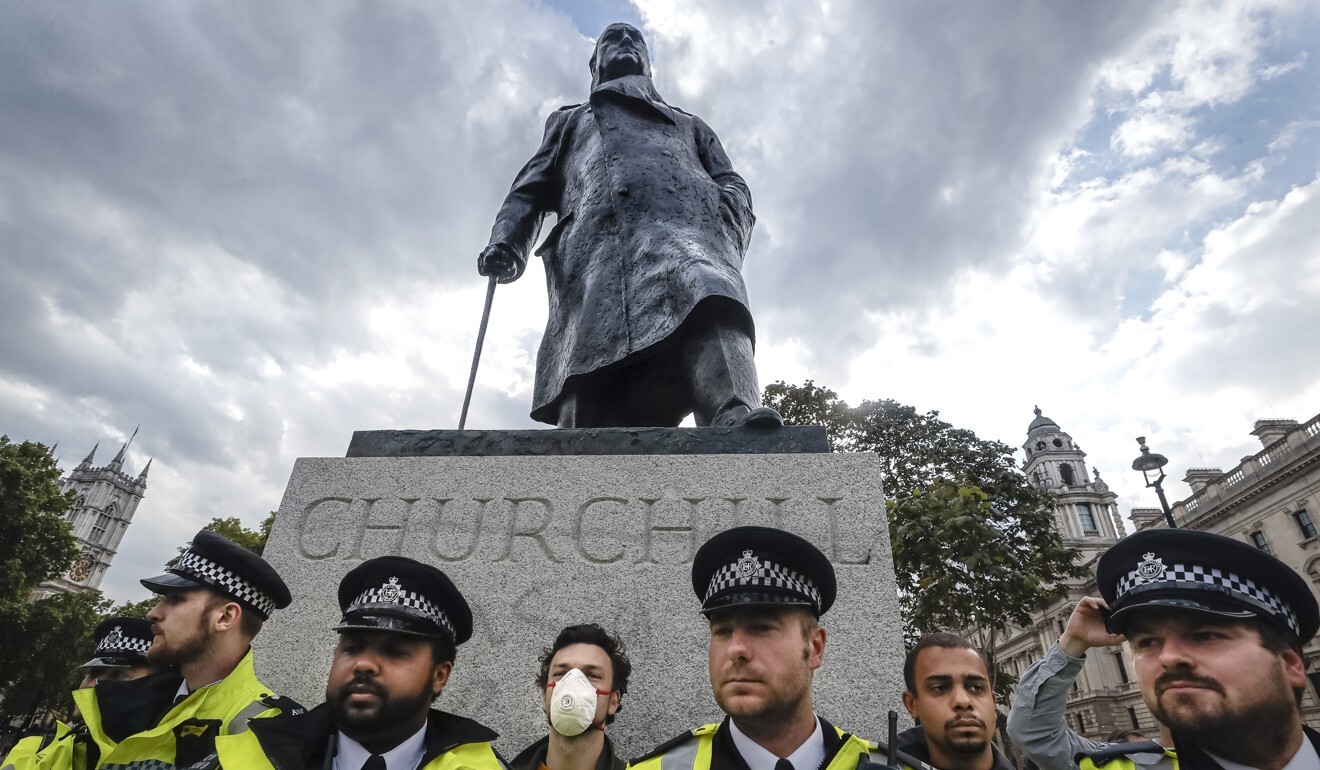 The reckoning is not just about historical figures tied to slavery or colonialism but is targeted at overall social inequality in Western countries. It is about declaring war on the current system. Popular anger against the system, the elites and the police are very much evident.
The fervour of the movement has forced many businesses and institutions to be more conscious of the need to be politically correct and take pre-emptive steps to avoid becoming targets. Several international cosmetics giants, including L'Oreal, Unilever and Johnson & Johnson, have announced they will either stop selling skin-whitening lotions or remove words like "whitening" from their products in Asia.
The movement has also emboldened extremist groups like Antifa, white nationalists and Boogaloo boys.
It must be pointed out that peaceful protesters have far outnumbered the violent ones with bad intentions, and the protests have already started to wind down in most parts of the US and Europe.
But the magazine argued that the rise of extremist groups and popular anger against the establishment, fanned by conspiracy theories on
social media
, had raised serious questions about whether social and political norms could be upended, leading to more tribalism.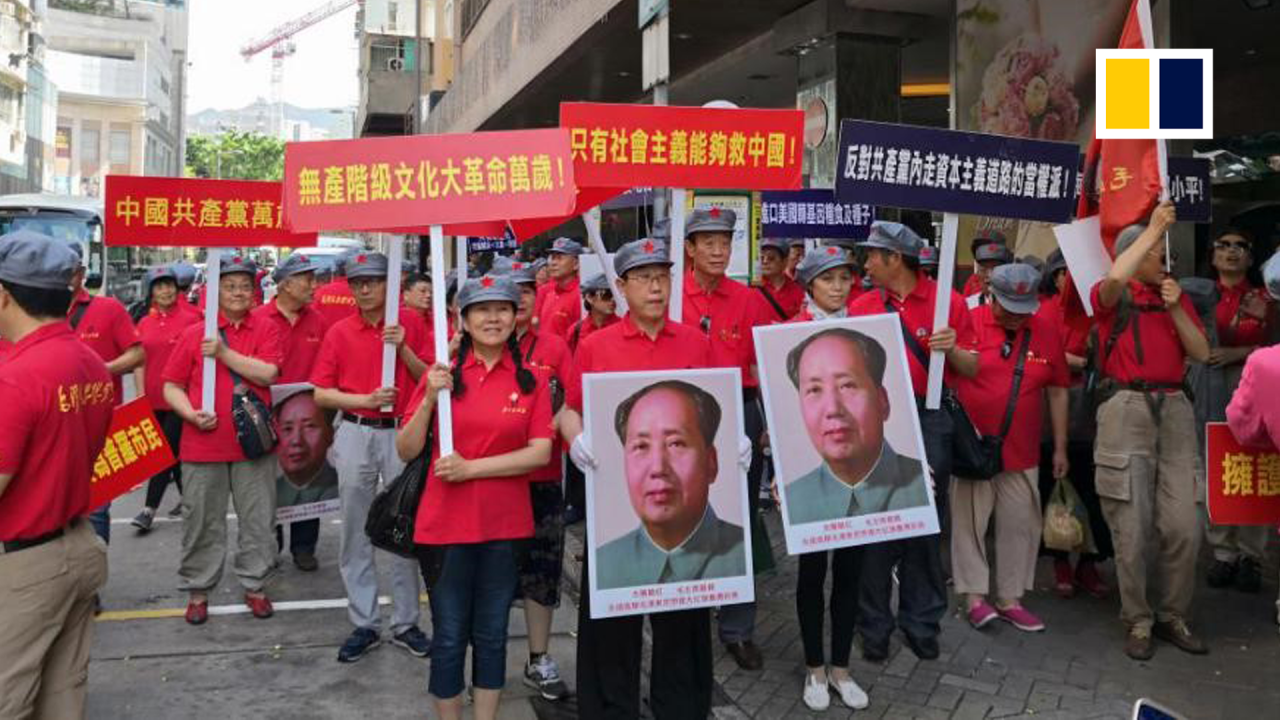 01:22
Why communists celebrate the Cultural Revolution in Hong Kong
Why communists celebrate the Cultural Revolution in Hong Kong
Meanwhile in China, the authorities do not approve public discussions of the Cultural Revolution, even though the government has termed it "a catastrophe" and vowed that it will never happen again.
In particular, officials are very much wary of any attempt to draw parallels between today's China and that of Mao's era as the Communist Party tightens controls at all levels of society. Last Monday, Xu Zhangrun, an outspoken law professor from the prestigious Tsinghua University, was reportedly taken away by police. Xu first came to public attention in 2018 when he penned an essay criticising the constitutional amendment that year to abolish the terms on the presidency, allowing Xi to rule as long as he likes. Since then, he has written a series of essays criticising Chinese leaders and expressing worries about China going backwards.
Xu may be one of the few brave academics but his essays reflect ongoing strong feelings among China's intellectuals. They haven't forgotten their ghastly experiences in the Cultural Revolution. ■
Wang Xiangwei is the former editor-in-chief of the South China Morning Post. He is now based in Beijing as editorial adviser to the paper