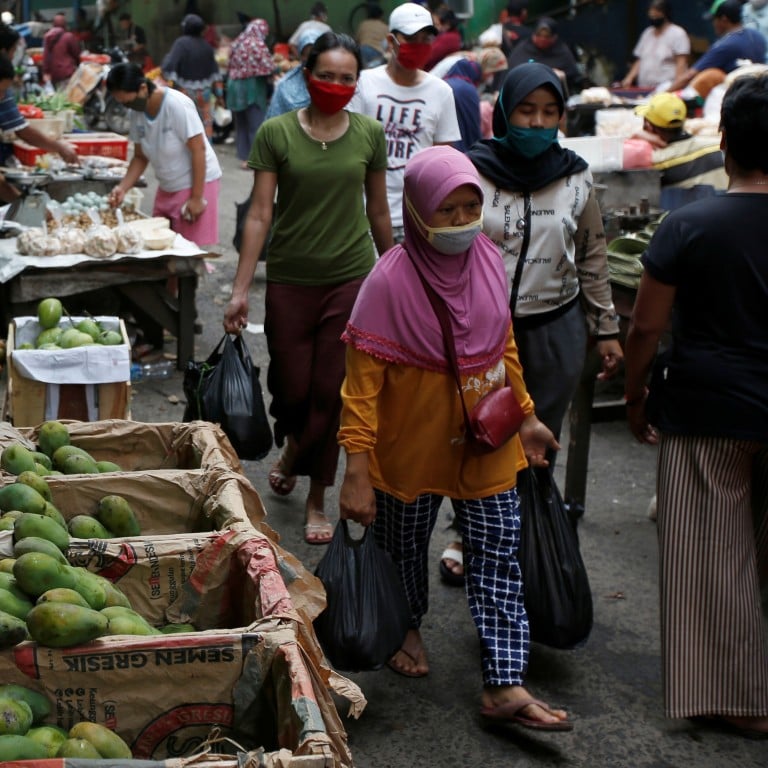 As Indonesia faces recession, failure to help informal sector will cost it dearly
Covid-19 has hit Southeast Asia's largest economy hard and a US$48 billion stimulus is not really addressing the needs of informal workers
During the Asian Financial Crisis, the informal sector kept the economy going
In a dramatic fallout from the
Covid-19
pandemic, the
Indonesian
economy contracted by 5.32 per cent for the first time in 20 years between April and June this year. The figure exceeded a previous forecast by economists of 4.61 per cent. If there is a second contraction in the third quarter, it will spell out an economic recession for Southeast Asia's largest economy.
This is something President
Joko Widodo
had vowed to prevent. But many experts, including those at the country's central bank, are coming to the conclusion that a recession may be unavoidable. If so, is the government doing enough to ensure that Indonesians will have what they need to weather the storm?
In an eerie repetition of its initial response to the Covid-19 health crisis, there are signs that the government is more interested in presentation than substance. It has continued to paint a rosy narrative on the economy, playing down the consequences a recession may have for Indonesians.
The president's right-hand man, Coordinating Minister for Maritime Affairs and Investment, Luhut Pandjaitan, recently tried to understate the matter by way of a boast. "A recession is a possible scenario but we have strong [economic] infrastructure and programmes in place. So we feel comfortable", local media reported him as saying.
He claimed that his confidence is shared by bodies like the IMF and World Bank. "They keep telling me our programmes are comprehensive and to a certain extent the best among the emerging economies."
In a speech at the recent annual joint session of the country's legislative chambers to which the diplomatic corps was invited, Widodo smugly compared Indonesia's 5.32 per cent economic contraction to the "17 per cent experienced by many developed countries".
He added that their setbacks "have provided an opportunity and momentum for [Indonesia] to catch up with them at a faster rate".
The hyperboles and false confidence are reminiscent of the various remarks made by officials before Jakarta officially acknowledged Indonesia's first Covid-19 case in early March.
In February, when asked if the "corona virus" had already entered the country through Batam from neighbouring Singapore, Minister Pandjaitan replied, "Corona? Corona coming in through Batam? I thought they were all long gone from Indonesia", referring to the Toyota Corona sedan which ended production in the 1990s.
In April, Widodo told his ministers that Indonesia would probably fare better than other countries because "our hot [tropical] climate would inhibit its growth".
Indonesia's aim to mitigate the economic impact of Covid-19 centres around its 695.2 trillion rupiah (US$47.88 billion) stimulus package, which encompasses cash handouts, pre-employment training schemes and subsidised loans to small businesses.
Its main problem lies in its failure to address the needs of the informal sector, which is estimated to make up between 60 and 70 per cent of the economy, and is where the country's most vulnerable make their living.
When Coordinating Minister for the Economy, Airlangga Hartanto, predicted that unemployment might reach 10 million by the end of the year, he only had the country's formal workers in mind.
The government recently announced a cash transfer scheme of 600,000 rupiah (US$$40) for three consecutive months, eligible for workers earning less than 5 million rupiah (US$340) a month. In a touch of irony, however, most of those employed in the informal sector are unlikely to benefit from the scheme, even though they are definitely in the specified income bracket.
Most informal workers are typically not registered with the tax office. Nor are they insured under the Workers' Health Scheme (BPJS Ketenagakerjaan), membership of which is a prerequisite for applicants for the cash transfer. Moreover, most informal workers do not have bank accounts which are mandatory for applicants.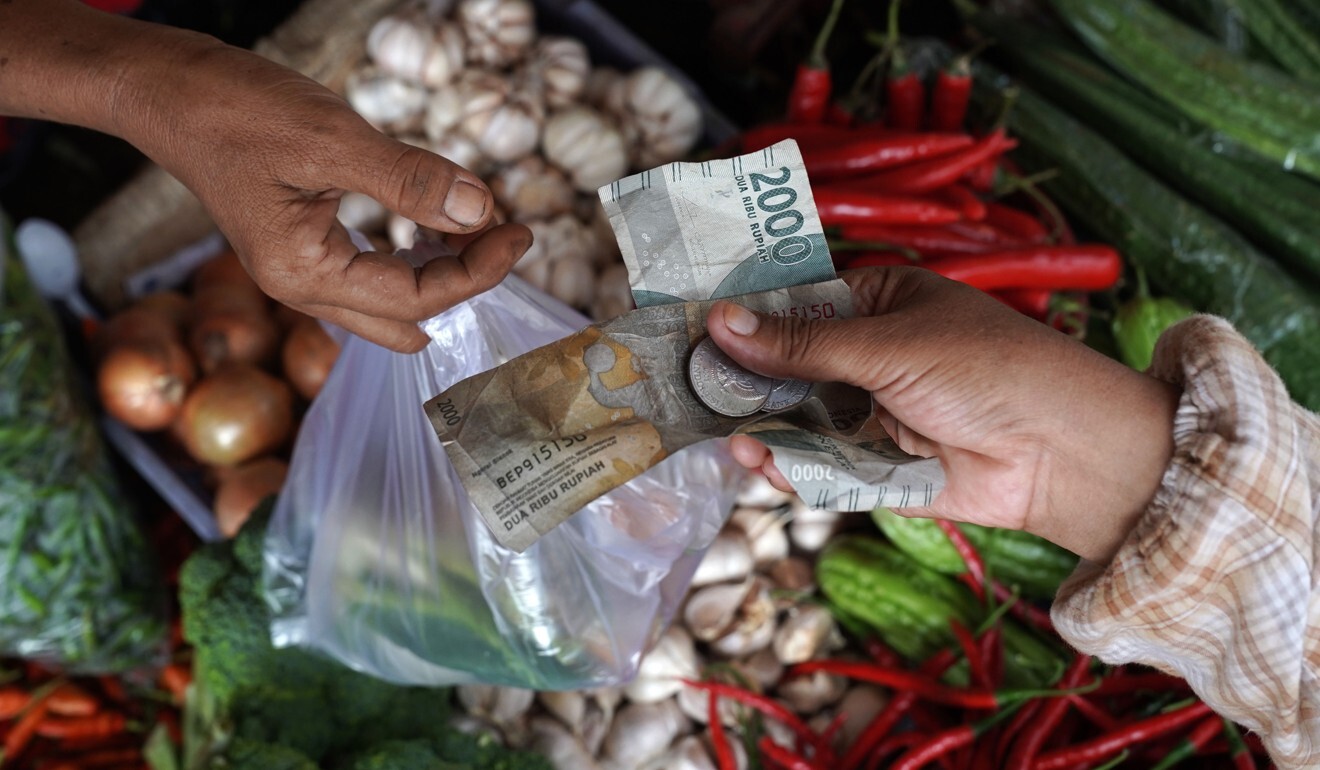 Other schemes under the stimulus package have also run into practical difficulties, mainly due to confusion over contradictory welfare data between the central and regional governments. This has led to those who need the subsidies most missing out on them.
In April, local media reported on how Mohamad Holik, 49, his wife Yuli and their four children had to subsist only on water for days after they ran out of money to buy food. He used to make less than US$2 a day from collecting recyclable refuse in Serang, West Java, but the recycling depot suspended operations, leaving him without any means of livelihood.
Lessons from the 1997 Asian Financial Crisis should alert the Indonesian government to the importance of the informal sector.
When the crisis reached its peak in 1998, Indonesia's formal sector was devastated. The rupiah plummeted to 30 per cent of its original value, triggering an inflation rate of 77.5 per cent and a run on the banks. It also made many large companies insolvent as they were unable to service their US dollar debts.
The informal sector, however, fared much better, and kept the economy going.
Yet Covid-19 has resulted in a different kind of crisis. The sudden slump in demand caused by the social restrictions hit the informal sector hard.
Small restaurants and eateries, for example, were among the first to fall victim. Even after sporadic attempts by various local administrations to reopen the economy, consumer confidence is so low that there is very little business to cater for.
In turn, it has triggered a chain reaction as demand for agricultural produce dropped. Vegetable growers in Magelang, Central Java, for example, had to accept that wholesale buyers were no longer willing to pay for their produce at viable rates.
Cabbage growers ended up inviting members of the public to pick their cabbages for free or let them rot in the ground as it no longer made sense to hire pickers. Cabbage wholesale selling prices, previously between 8,000 and 13,000 rupiah a kilogram (54 to 88 US cents) took a nosedive to around 2,000 rupiah, and in some cases 400.
Nevertheless, with tourism and foreign investment currently unreliable, Indonesia is looking hopefully to domestic consumption, around 50 per cent of which is generated by the informal sector.
To boost domestic consumption, President Widodo recently called for regional governments to speed up their budget spending, as statistics showed a 6.9 per cent drop in government spending in the second quarter.
But the president's appeal may well fall on deaf ears. Swiftness is not a habit among Indonesian bureaucrats. Sketchy social welfare data also means that the chances of relief funds reaching the intended recipients in time appear slim.
Grimmer still, bypassed by most government schemes and subsidies, tens of millions of Indonesians within the informal sector must brace themselves for uncertain times ahead. As such, comforting rhetoric from the president and his aides increasingly sounds like hollow promises.