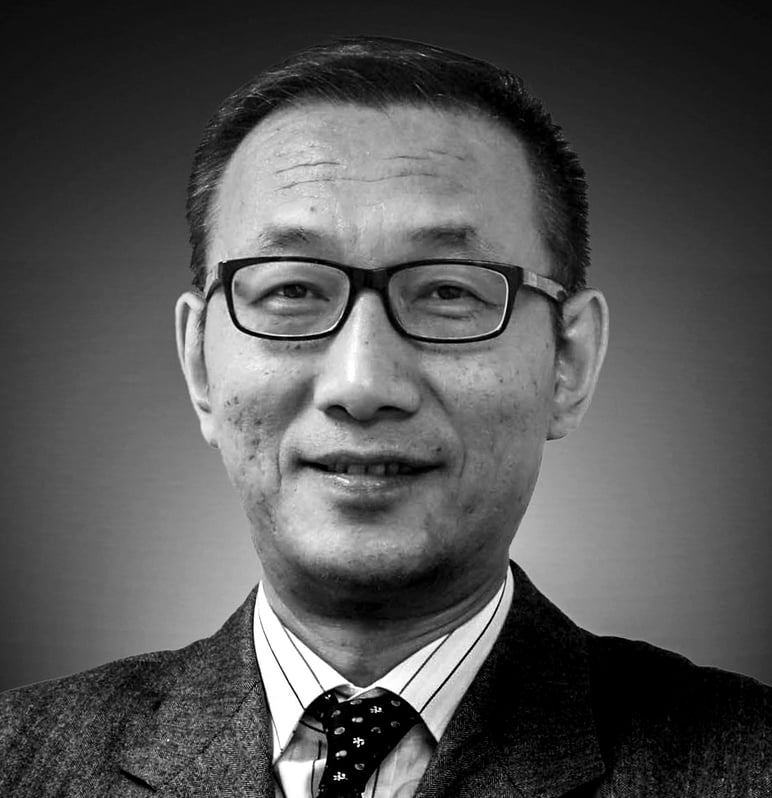 SCMP Columnist
China Briefing
by Wang Xiangwei
China Briefing
by Wang Xiangwei
No rocket science: for China to beat US in tech, it must boost R&D investment and cultivate world-class talent
China's race for tech supremacy has become more urgent amid worsening ties between Beijing and Washington
As senior Party officials prepare to set new five-year economic goals, challenges include expanding China's research sector and nurturing more top scientists
From Monday, senior Chinese officials are set to converge on Beijing for a key meeting to thrash out detailed five-year targets for economic growth, and long-term development goals for 2035.
The importance and urgency of pursuing local innovation and technology have never been greater, as
China
 seeks to speed up its economic transformation through developing hi-tech industries and strengthening self-reliance in the face of worsening relations with the
United States
, which is moving to restrict Chinese firms' access to American technology, among other things.
Over the past few weeks, Chinese President
Xi Jinping
has flagged the unmistakable sign of things to come. On a trip this month to mark Shenzhen's 40th anniversary as China's first special economic zone, he urged the city to grow into a global leader in technological and industrial innovation.
While visiting a hi-tech company in Guangdong as part of the trip, Xi said China needed to "take the road of self-reliance on a higher level" as the country is faced with "major changes unseen in a century".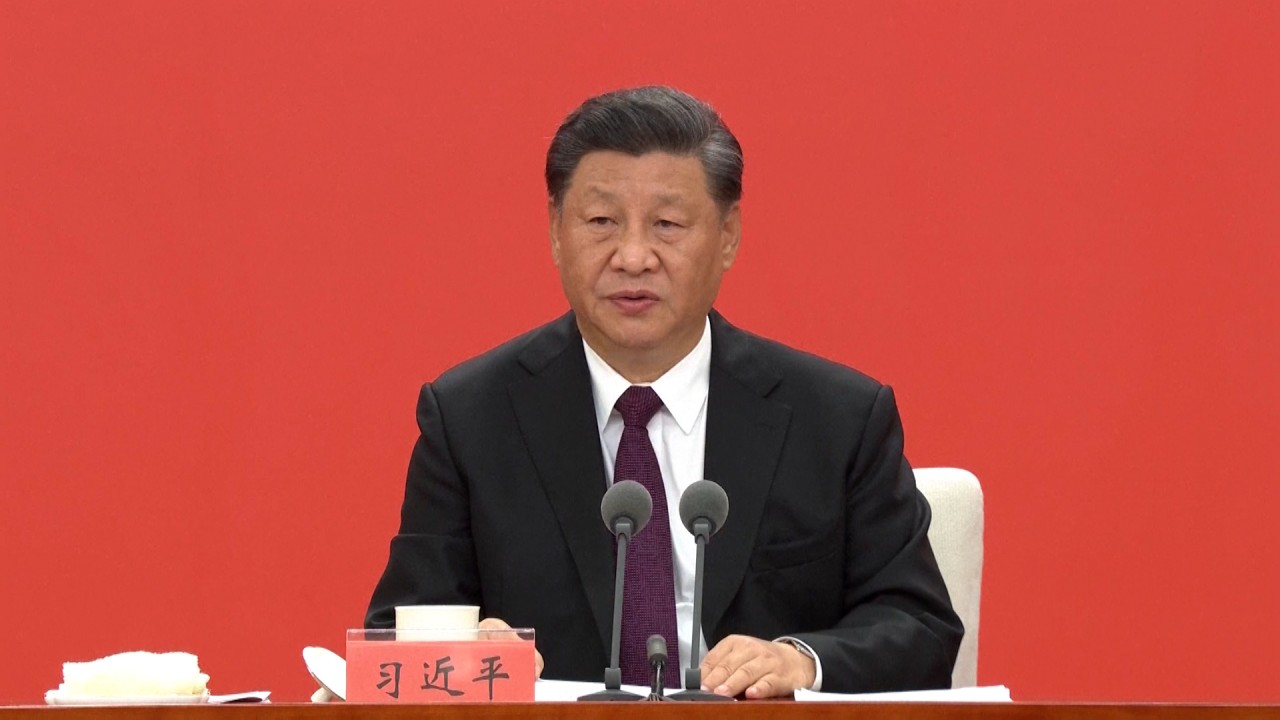 02:01
Xi Jinping vows to promote Shenzhen as global trade hub during 40th anniversary visit
Xi Jinping vows to promote Shenzhen as global trade hub during 40th anniversary visit
One week ago, Xi chaired a special study session for the Communist Party's 25-member Politburo on the importance and urgency of China winning the race on quantum science and technology, which he said would lead a new round of technological revolution and industrial transformation.
Xi's rallying cry will no doubt resonate in discussions by the party's Central Committee during the four-day meeting to approve the 14th five-year strategy – for 2021 to 2025 – and the long-term plan for 2035.
China's state media has run reports praising the technological achievements in the current five-year plan, which ends this year, including the country's leadership positions in quantum telecommunications and 5G networks. The reality is that it has been merely playing catch-up in science and technology.
The next five-year plan, however, will be crucial to China's ambitions to dominate the hi-tech sectors as outlined in its much-maligned "Made in China 2025" plan, released in 2015 and aimed at developing 10 hi-tech industries including electric cars, robotics, artificial intelligence, and next-generation information and communications technology.
As the Chinese leadership doubles down on the state-led approach in its quest for tech supremacy, it is faced with strong challenges in terms of spending priorities on research and development and the cultivation of enough world-class talent to push for breakthroughs in core technologies.
Over the past 10 years, China has greatly ramped up spending on R&D, which increased by 12.5 per cent to 2.21 trillion yuan in 2019. The key benchmark measuring the share of R&D spending as a percentage of GDP reached 2.23 per cent, a historical high and already at par with the major European countries, though its R&D intensity is lower than the US at 2.83 per cent and Japan at 3.26 per cent.
But China looks set to miss the R&D intensity target of 2.5 per cent projected in the current five-year plan, because the coronavirus pandemic and its economic impact have curtailed spending this year.
Curiously, Beijing also failed to meet the target of 2.2 per cent in the previous five-year plan from 2011 to 2015. In 2015, R&D intensity came in at 2.1 per cent of the GDP.
Even as the policymakers look at raising the intensity level to match that of the US in the next five years, there is the important issue of basic research versus applied research.
For years, as China played catch-up, the government has directed the bulk of funding and resources to applied research by building and expanding upon existing developments, and it has made significant achievements in sectors like high-speed railways or the space programme.
But it is basic research, which is driven by curiosity to expand knowledge and is not directly applicable to the real world, that will lead to new discoveries and theories – an area in which China is seriously lacking.
Over the past few years, China has been investing heavily in basic research, on which its spending rose by 22.5 per cent to 133.56 billion yuan in 2019. But the amount only accounted for 6.03 per cent of total R&D spending, still less than half of the 15 per cent average spending in the advanced economies.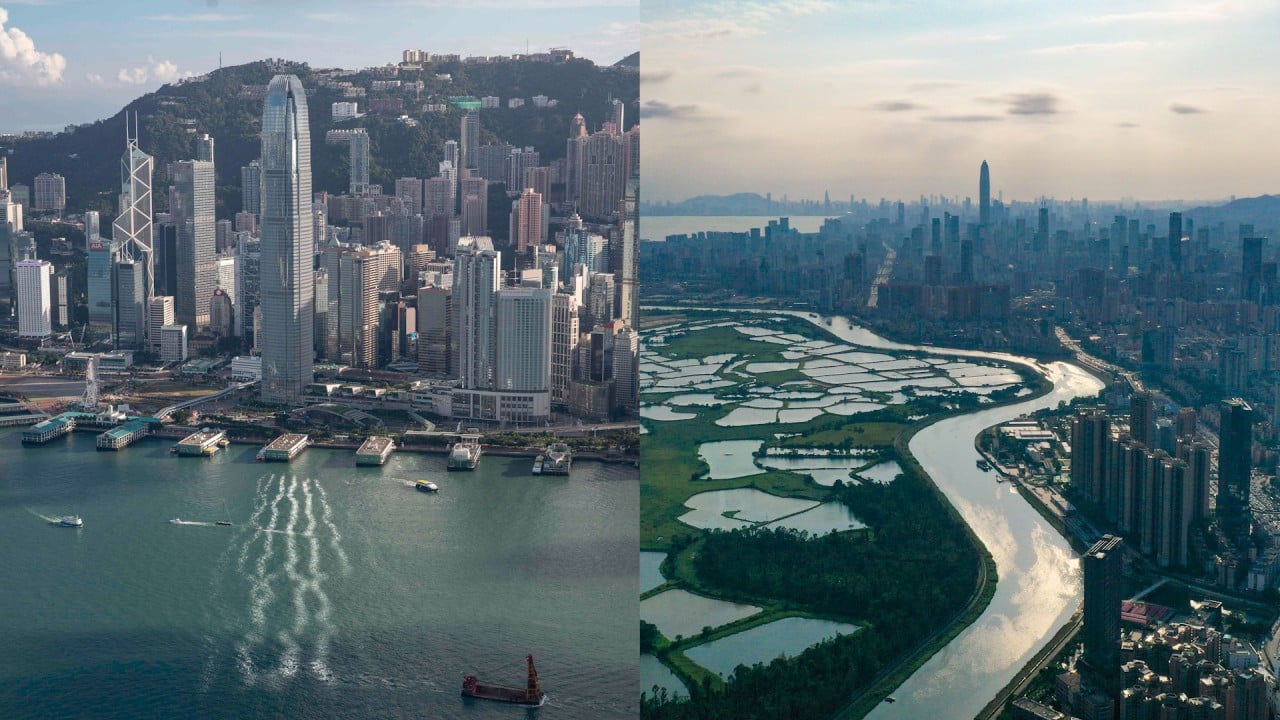 05:25
Hong Kong's competitive edge questioned as Xi says Shenzhen is engine of China's Greater Bay Area
Hong Kong's competitive edge questioned as Xi says Shenzhen is engine of China's Greater Bay Area
Meanwhile, China has also expanded its investment in human capital. The latest data shows that the number of research personnel per 10,000 employees increased to 62 in 2019 from 48.5 in 2015. Last year, China also surpassed the US for the first time to become the world's top source of international patent applications.
But the country is still in dire need of world-class scientists and top talent to push for technological breakthroughs.
Every October, when the Nobel Prize winners in scientific fields are announced, China usually has a collective bout of hand-wringing. So far,
Tu Youyou
is the only Chinese national to jointly win the Nobel Prize in medicine in 2015.
In September 2012, the Chinese government launched what was then known as the Ten Thousand People Plan, which was different to the high-profile Thousand Talent Plan created in 2008 and aimed at recruiting overseas researchers to work in the country.
The Ten Thousand People Plan was aimed at identifying and cultivating 10,000 Chinese scientists as leaders in science and technology, including identifying and supporting 100 of them to focus on new theories and new materials to win Nobel Prizes within 10 years. Tu was not believed to have been included in the original 100.
Now, as we are approaching the deadline, China has still come up short. Of course, winning a Nobel Prize is not the only benchmark by which to measure China's technological advances. But China's state-run
education system
, which focuses on rote learning and discourages original and independent thinking, as well as the rigid evaluation and award system for scientists and their research results, have long been blamed for the country's failure to produce outstanding scientists.
Back in 2005, Qian Xuesen, the US-educated scientist known as the "father of China's aerospace" for his role in establishing the country's ballistic missile programme, posed a sharp question to then premier Wen Jiabao: "Why can't our universities cultivate outstanding talent?"
Qian lamented that none of the country's academic achievements could match those of masters during the period when China was ruled by the nationalist Kuomintang, before it was defeated by the Communist Party in 1949.
Fifteen years later, Qian's question still resonates among China's scientists and academics, who are increasingly asked to be politically correct as the party tightens its grip on academic institutions.
Meanwhile, the Chinese leadership likes to trumpet China's institutional strengths, which means the ruling party faces no scrutiny in mustering resources to develop strategic projects once it sets its mind to them. This has indeed helped the country build the Three Gorges Dam, or the world's biggest and longest high-speed railway networks.
However, this can also easily lead to waste. The latest example is China's top economic planner, the National Development and Reform Commission (NDRC), on Tuesday issuing a stern warning to the local authorities over "blind investments" in the semiconductor industry as Beijing tries to reduce its reliance on imports.
A NDRC spokesperson said a number of companies with insufficient knowledge of the industry had "blindly entered into projects", resulting in wasted resources. The warning followed a number of semiconductor investments that had gone awry across the country.
Wang Xiangwei is the former editor-in-chief of the South China Morning Post. He is now based in Beijing as editorial adviser to the paper