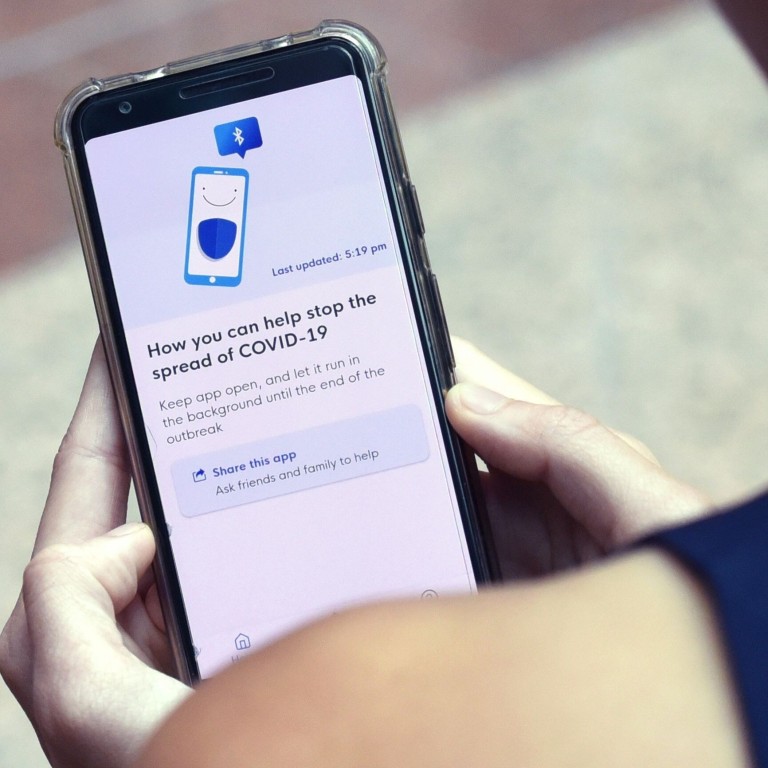 Does the take-up of Singapore's TraceTogether really show increased trust in the government?
Using the app or token was about entering into the government's proffered bargain, as its messaging was that restrictions would be lifted only after its 70 per cent target was hit
More data is required to assess TraceTogether's effectiveness, and before it can be held up as a model to be used elsewhere, writes Hallam Stevens
As the
Covid-19 pandemic
continues to tear through communities in the United States and Europe,
Singapore
appears, by contrast, a veritable utopia. The large-scale outbreak among migrant workers that shocked the city is now definitively under control. Almost all of the island nation's new cases are imported from overseas. And, most remarkably, the total number of Covid-19-related deaths remains under 30.
This success can be attributed to several factors: a well-coordinated government response; effective quarantining of imported cases; enforced rules for social distancing and mask-wearing; and a state-of-the-art medical system. The Singapore government also touts its contact-tracing scheme – its ability to rapidly track down close contacts of known cases – as the centrepiece of its viral-control strategy. There is no doubt that contact tracing has played an important role, especially in the early days of the pandemic as the virus spread within the community.
Since then, Singapore has supplemented its "manual" contact tracing – using interviews, credit-card transactions, and hotel and transport records – with its TraceTogether
digital system
, which consists of an app
and the later addition of a "wearable" token. The token uses Bluetooth technology to exchange unique identifiers with other nearby devices, thereby building up a data set of an individual's close contacts. In the event of a positive Covid-19 test, data from an individual's token would be uploaded by Singapore's Ministry of Health to assist with contact tracing. Although data about an individual initially remains on the device, this close contact or "social" data represents a brand-new kind of personal data collection.
The Singapore government has touted the TraceTogether system as the key to
reopening the country's society and economy
. It set the target of 70 per cent uptake of the token (or the equivalent smartphone app) among the population. Over the Christmas period, as this target was reached, commentators have declared the success of Singapore's model.
An article in this publication
argues that early privacy concerns – and some resistance to TraceTogether, including a petition signed by over 50,000 residents – have now been overcome.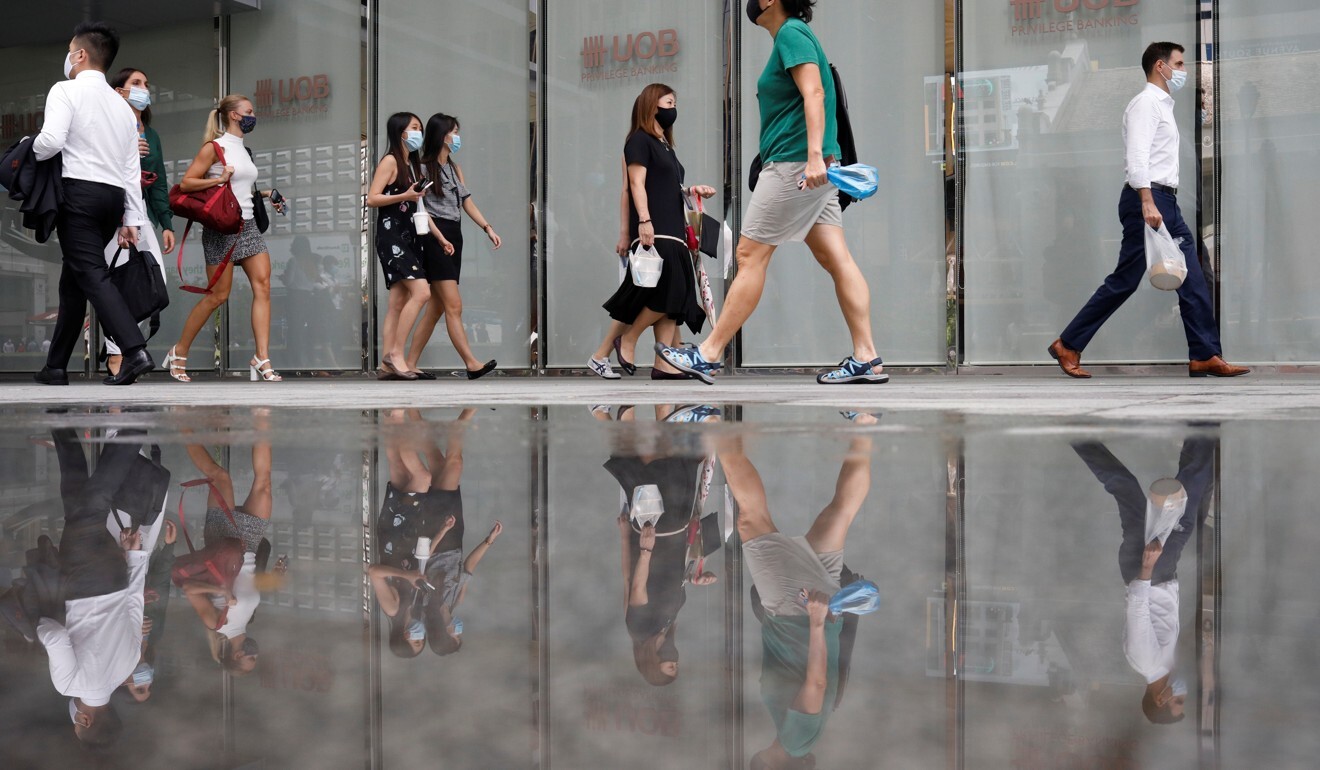 However, there are good reasons to think that the long queues for the TraceTogether token may not in fact indicate an increased trust in Singapore's government or its methods. The primary messaging around the token has indicated that the government would not lift bans on social gatherings and other restrictions until its 70 per cent target was reached. As a headline in The Straits Times proclaimed earlier this month, the easing of restrictions was unlikely "unless more use TraceTogether". Picking up the token, or using the app, was not about trusting the government, but about entering into their proffered bargain.
The government has also made it clear that, ultimately, use of TraceTogether will be all but compulsory. Although it appears to be stopping short of making the technology mandatory, it has announced that as the distribution of the tokens nears completion, some form of TraceTogether, either app or token, will be necessary to enter shopping centres, cinemas, supermarkets, shops, and other public places.
In the end, it will hardly be a choice – buying food or perhaps even going to the doctor will require TraceTogether. In this context, enthusiastic adoption of the token may actually signify increased worries about privacy. For those with ongoing doubts, having a stand-alone device that has access to less personal data is preferable to a smartphone app. Many Singaporeans are now aware that phone apps share data in ways that are invisible to users – although TraceTogether does not do this, a rush for the token suggests that it may be perceived as the lesser of two evils.
The government has also continued to stress Singapore's continued vulnerability to the coronavirus. In a refrain familiar from Singapore's "low crime doesn't mean no crime" campaigns, the multi-ministry task force responsible for the nation's Covid-19 response takes every opportunity to remind Singaporeans that low levels of the virus does not mean they can let their guard down. Singapore needs to remain vigilant, the government stresses.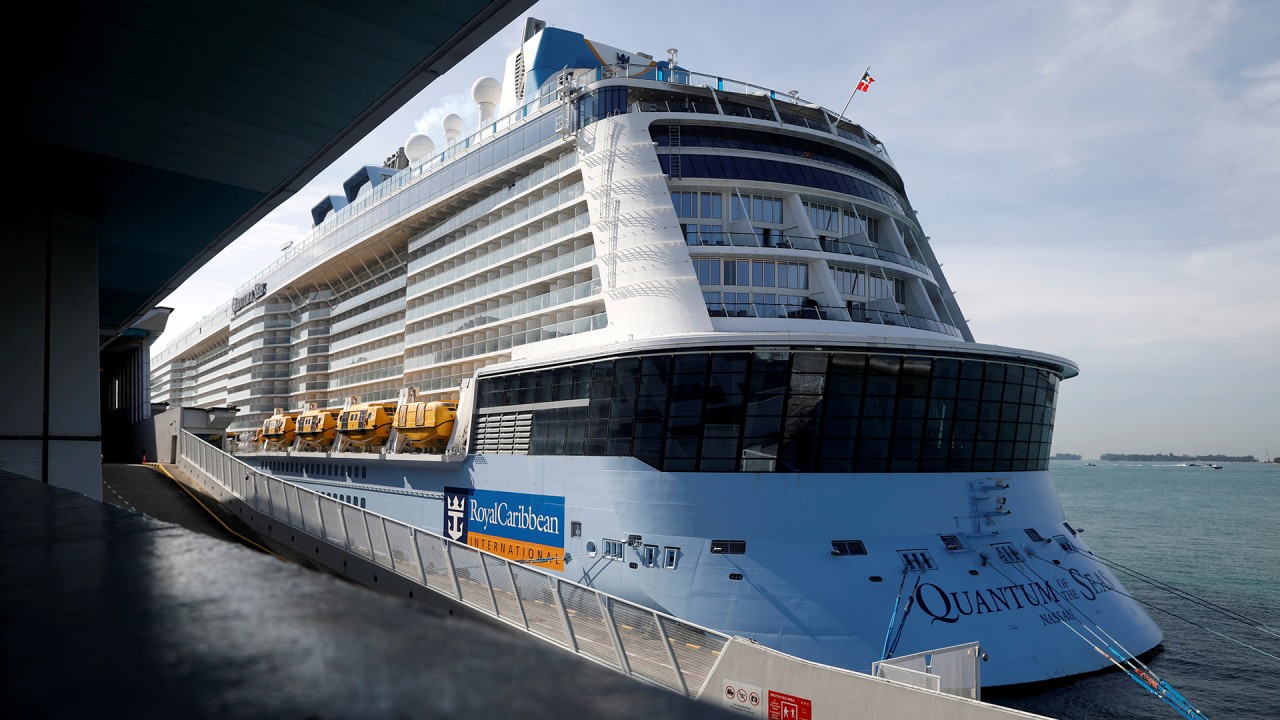 01:59
Coronavirus case on board 'cruise to nowhere' forces ship to return to Singapore
Coronavirus case on board 'cruise to nowhere' forces ship to return to Singapore
There is no doubt that the pandemic is far from over. But as vaccines are rolled out, we are entering a new phase that will be critical in setting the parameters of what the "new normal" will look like. In 2021, the virus will be a continued threat, but we will also need to contend with the challenges of increased monitoring and surveillance – vaccination passports, frequent testing, and contact tracing. To make these measures work effectively, governments do need to win the trust of their populations. This means not bargaining or frightening them into acquiescence, but demonstrating that increased levels of surveillance and monitoring represent a clear benefit to all.
Singapore's Government Technology Agency says TraceTogether has
reduced the time for contact tracing from four days to two
and that "more than 10 per cent" of identified contacts "turned positive during quarantine". But little other data is available to assess the programme's overall effectiveness.
In
Australia
, it has been reported that, despite 6 million downloads of an app similar to TraceTogether by late June, no infected persons had been detected through the app that had not been found by manual contact tracing – though state authorities later in the year used the app to detect some new cases. A Senate committee there this month stated that the app "has only been of limited effectiveness in its primary function of contact-tracing", while researchers separately found "bad data" from the app had caused false positives that limited its usefulness.
The risk of TraceTogether and similar apps is that they normalise a new form of personal data collection, further enmeshing us into what has been called "surveillance capitalism" – a regime in which more and more of our personal information is captured, aggregated, and traded for profit by corporations and governments. If such enhanced monitoring can really contribute substantially to protecting us from the pandemic, then the onus is on governments to share the data to show us that it is doing just that. Singapore's success in combating the virus looks remarkable, but we need to know much more before we celebrate it as a model to be replicated elsewhere.
Hallam Stevens is an associate professor of history at Nanyang Technological University (Singapore). He writes about the history of technology and the life sciences, and is the author of Life out of Sequence: A Data-driven History of Bioinformatics (2013) and Biotechnology and Society: an introduction (2016).