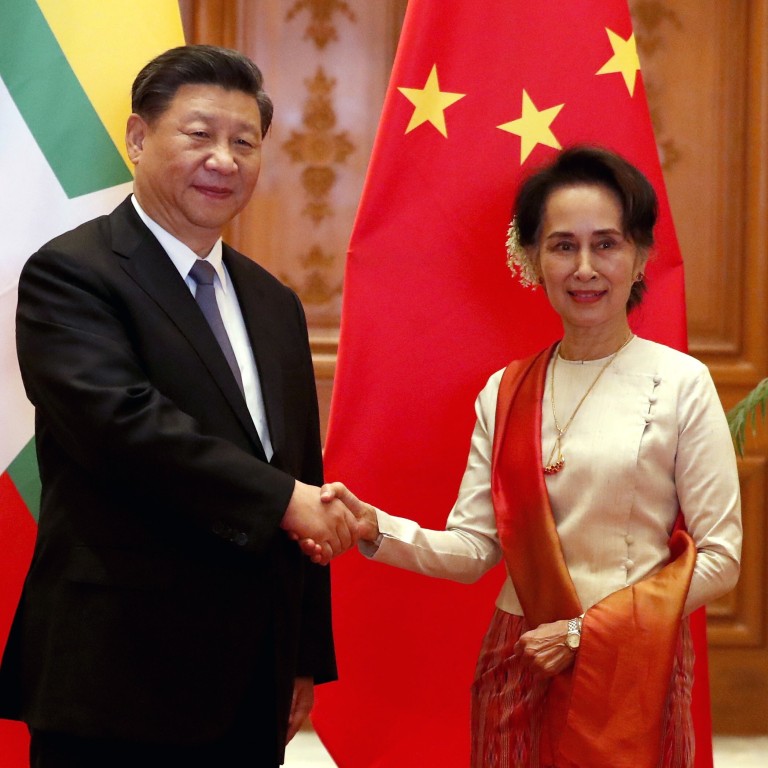 Why China sees difficult choices in Myanmar's political realities
It is inconceivable that Beijing would have supported a coup; in fact it worked well with democratic icon Aung San Suu Kyi
Two factors will haunt China's calculations as it navigates Myanmar's new politics, says Yun Sun
While this position is neither new nor surprising, it has a fully justified internal logic. However, Myanmar's unexpected political developments will inevitably introduce challenges and uncertainties for bilateral relations down the road.
Geographical proximity, as well as the pair's comprehensive and complicated historical, ethnic, political and economic ties, mean that whoever is in power in Naypyidaw will want to maintain a positive relationship with Beijing.
As such, China has been the most consequential external player in Myanmar's key political and economic events of recent years, including its ethnic reconciliation process and economic growth.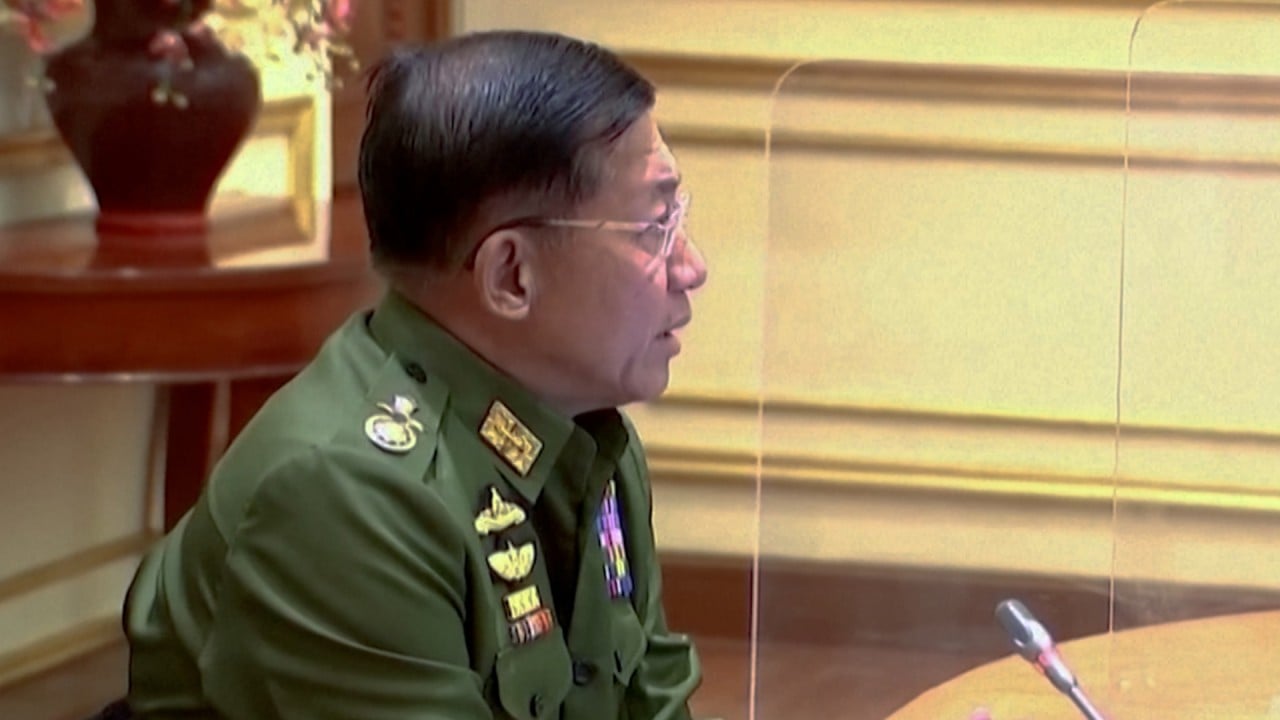 01:16
Myanmar junta leaders hold first meeting of military government the day after staging coup
Myanmar junta leaders hold first meeting of military government the day after staging coup
Over the past five years, relations with
Aung San Suu Kyi
's National League for Democracy (NLD) government have been fairly smooth and cooperative, which – alongside China's "shielding" of Myanmar in the face of international condemnation over the
Rohingya crisis
– has helped Beijing regain influence and repair its image, damaged during the previous Thein Sein government. Those who believe that China cannot work with a democratic icon are very much mistaken.
For Beijing, Myanmar represents a key link in its
Belt and Road Initiative
to grow global trade – not only offering much-desired access to the Indian Ocean, but also a connectivity link to both South and Southeast Asia. China's main projects in the country, such as oil and gas pipelines and the deep seaport at Kyaukpyu, are all designed to serve this strategic purpose.
Regardless of whether it is the military or the NLD in power, Myanmar's priority has been to incorporate China's strategic endeavours into its own national development agenda.
Disagreements between the two countries have existed, such as over the types of projects to be prioritised and financing arrangements, but they have not constituted fundamental obstacles to bilateral relations.
When it comes to the diverse political forces that exist in Myanmar, China has learned to maintain ties with all sides – sending senior officials to meet with both leaders of the military and the civilian government whenever they visit the country, for example. Beijing has also developed and maintained positive relations with ethnic armed groups and civil society leaders.
This diversification strategy is unlikely to change regardless of who is in government in Naypyidaw.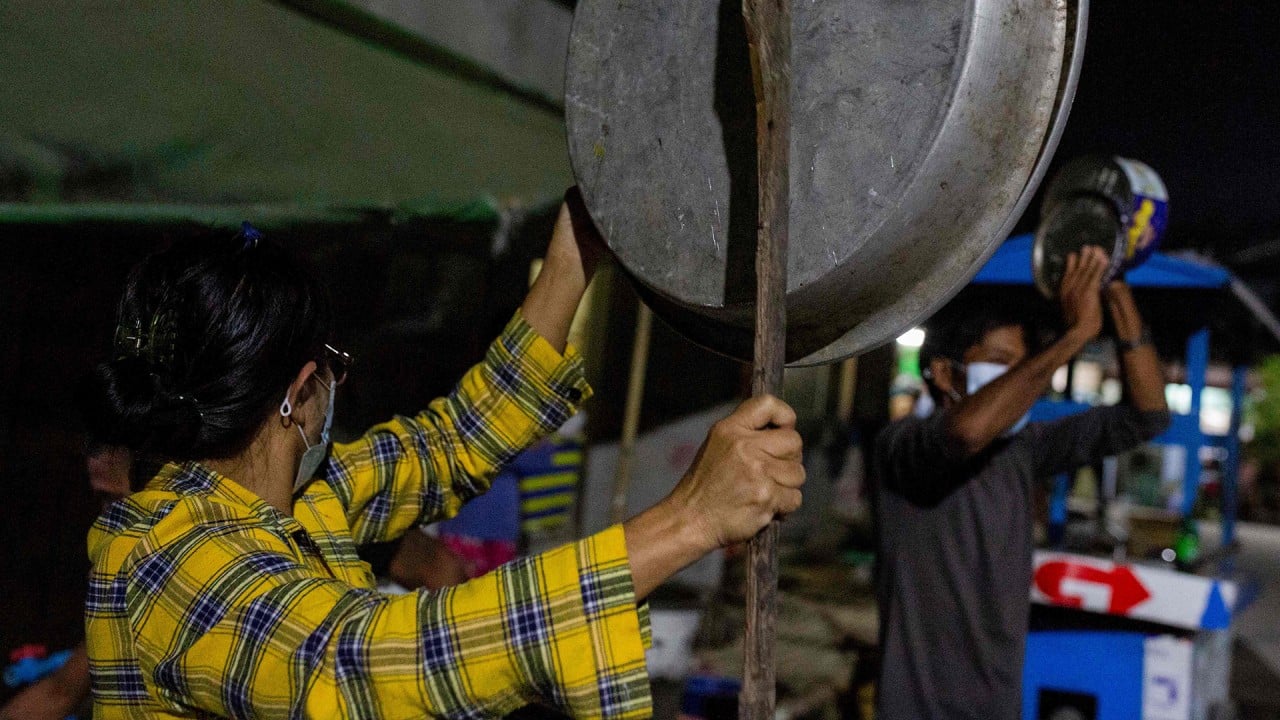 01:24
Myanmar military coup: Yangon residents make noise to protest against army takeover
Myanmar military coup: Yangon residents make noise to protest against army takeover
In this context, it is inconceivable that China would push Myanmar's politics to go in one direction over another, let alone support a coup – the benefits of which are unclear given the good relations Beijing maintained with Suu Kyi's government.
Speculation that Chinese Foreign Minister Wang Yi's
visit in mid-January
was aimed at supporting the coup is rather preposterous. Had China wanted to support a coup, it certainly would not conduct such a high-profile visit that draws the spotlight to itself.
In fact, had Beijing known about what was going to happen, the foreign minister probably would not have wanted to touch Myanmar with a 10-foot pole.
If China had the choice, it would prefer for Myanmar to be a relatively "normal" and stable country, which would fit best with Beijing's agenda.
But the choice is not China's to make. It has to cope with the political realities on the ground: unsettled relations between the civilian government and the military that have come to define Myanmar's domestic politics and are the origin of the country's most enduring challenges.
From China's perspective, the momentum for change can only come from within, as international pressure and condemnation will only escalate existing tensions and potentially lead to violence, which is in no one's interest.
China will work with whoever is in power in Myanmar, just as whoever is in power in Myanmar will want to work with China. This is a result of geography, history and reality. Beijing does not see Myanmar's domestic politics through a moralising Western lens, nor does it see itself as a solution to the current political impasse between the military and the NLD.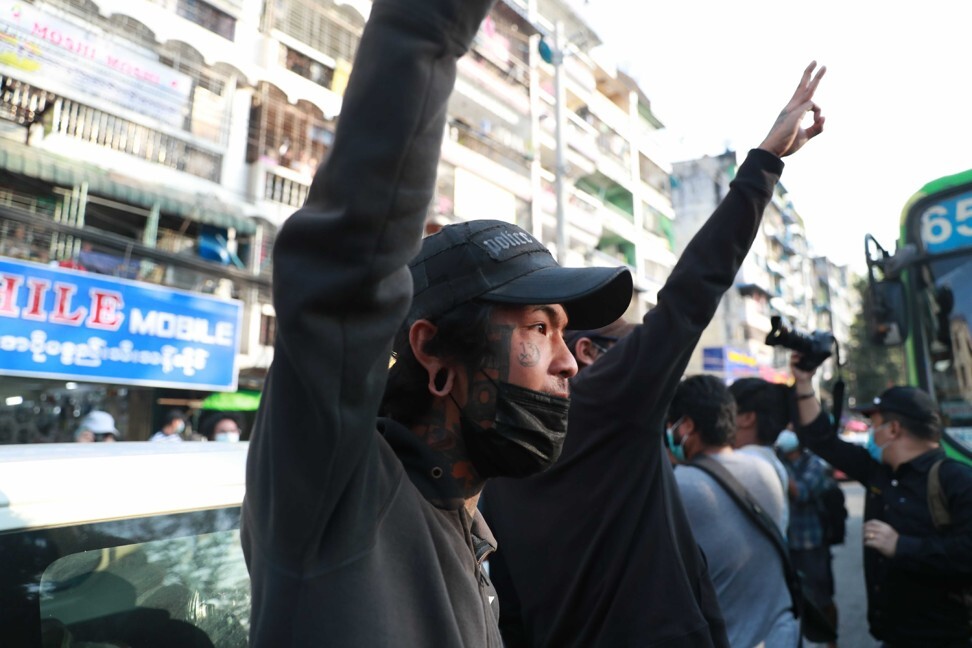 China is not alone in this – multiple countries in the region have demonstrated similar positions on non-interference in Myanmar's internal affairs, and Beijing will certainly not be the only party developing and defending its positions with the country's military.
In anticipation of enhanced Western sanctions and isolation, Myanmar's military may well want to rely more on China for its economic agenda and external relations, and the Southeast Asian nation's dependence on its northern neighbour will most likely grow in future rather than decrease.
Yet challenges, risks and uncertainties do exist. Firstly, while economic isolation and sanctions may not have too much of an impact given the fact that much of the West had refrained from close economic ties with Myanmar over the Rohingya issue, they will dampen the country's appeal as a destination for investors, China included.
There are further economic uncertainties in the complications associated with the Myanmar military's priorities, and the international optics of China being seen as propping up the generals, which will at the very least cast a shadow over the pace and scale of Chinese economic input – most notably the giant China-Myanmar Economic Corridor infrastructure scheme.
Second and perhaps more importantly, China faces a difficult choice in balancing public opinion with working with the military in charge of Myanmar's government. Aung San Suu Kyi still enjoys vast popularity among the Burmese people, who hope that Beijing will side with "the Lady", as she is known.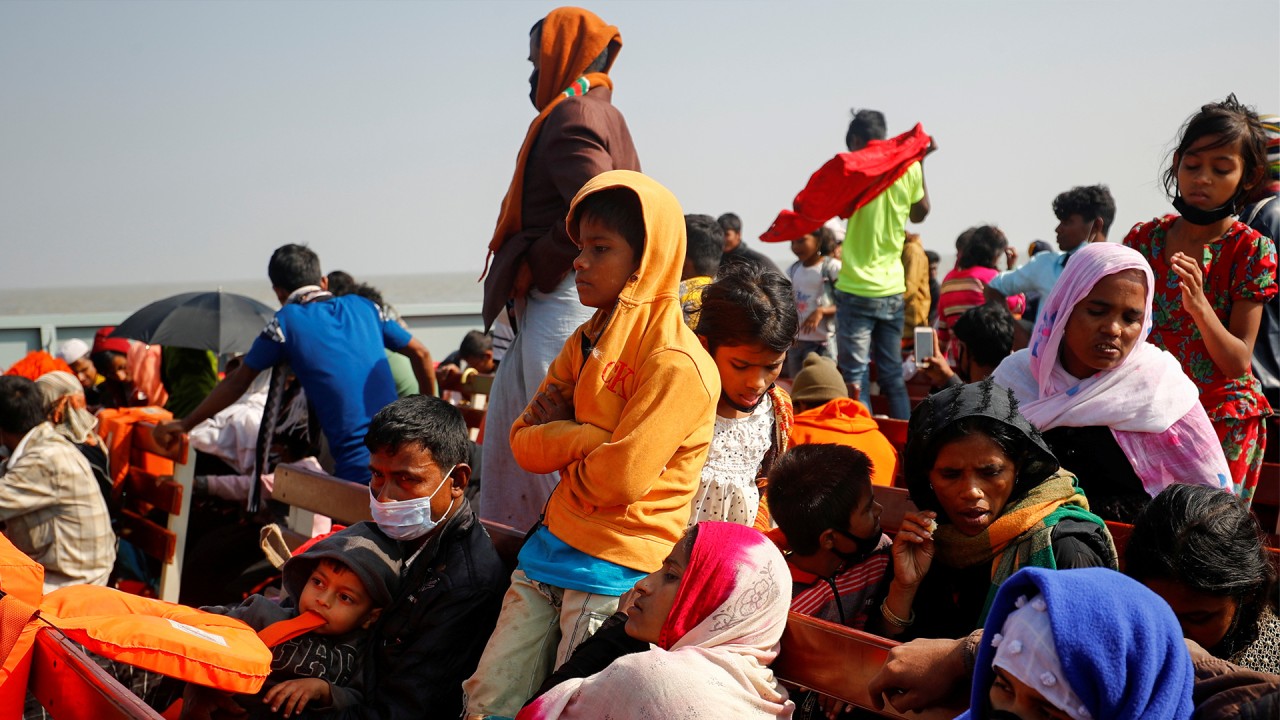 02:28
Myanmar's military coup raises uncertainty over repatriation of Rohingya refugees in Bangladesh
Myanmar's military coup raises uncertainty over repatriation of Rohingya refugees in Bangladesh
Pleas have been made on Burmese social media for Beijing to support the people's choice and not doing so could affect perceptions of China.
Working with the generals will inevitably come with significant political baggage in terms of souring public opinion, as many in Myanmar already see China as a supporter of the military rather than Suu Kyi at this critical turning point – which does not bode well for the kind of relationship Beijing wishes to develop with the country and its people.
These two factors may not be significant enough to change China's calculations or stated positions. But they will haunt Beijing for the foreseeable future, as it continues to navigate the political minefields of Myanmar.
Yun Sun is a Senior Fellow and Co-Director of the East Asia Programme and Director of the China Programme at the Stimson Center. Her expertise is in Chinese foreign policy, US-China relations and China's relations with neighbouring countries and authoritarian regimes.