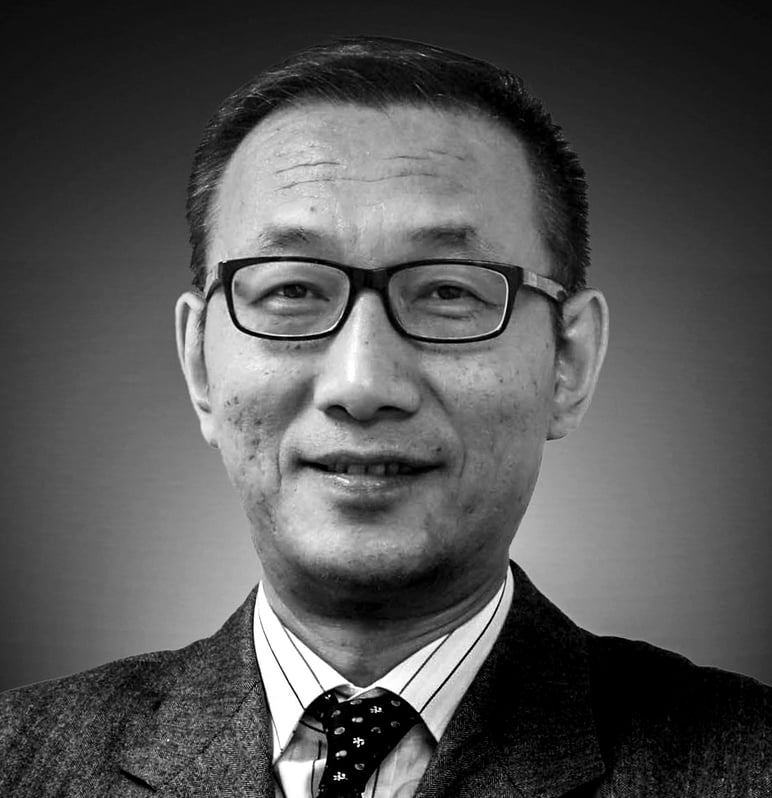 SCMP Columnist
China Briefing
by Wang Xiangwei
China Briefing
by Wang Xiangwei
China walks fine line between stoking nationalism and seeking global engagement
A proposal by an official to cut English lessons in schools has been seen as another sign of rising nationalism spurred by mounting tensions with the West
As Beijing embarks on a strategy to boost its domestic market and tech exports, it must be careful not to let nationalist sentiment get in the way of its plans
For more than 5,000 delegates converging in Beijing and attending annual meetings of
China
's parliament and its advisory body, their main task is to endorse and lend legitimacy to the Chinese leadership's major decisions and policies on political, economic and social developments.
But the gatherings like the one which ended last week also provide them an annual platform to broadcast the issues they are passionate about to influence the government's thinking, through giving media interviews or submitting hundreds of proposals for new laws.
While most of those ideas stand little chance of making their way into the legislative agenda, a few of them can stir up national debates which can prove awkward for the central government.
A case in point is the proposal from Xu Jin, a delegate to the advisory Chinese People's Political Consultative Conference (CPPCC), who last week suggested that the government remove English as a core subject in compulsory education and as a requirement for university entrance examinations.
Xu said learning English, or any other foreign language, was a waste of time and resources. It took up about 10 per cent of class hours, but was only useful for less than 10 per cent of graduates at work, he told Chinese state media.
Xu also argued that mobile phones and other smart AI-enabled devices could provide increasingly sophisticated translation services that could help students better than the current English classes which focus on rote-learning and exam-taking ability instead of improving students' language communication skills.
Understandably, his proposal went viral online and generated heated debates.
Citing an online survey by the China Youth Daily newspaper, the China Daily reported last Monday that more than 110,000 respondents opposed Xu's proposal and said English should be taught early to enable China to compete with other countries. But a similar number of people backed the idea and said it would be better to spend more time learning Chinese language and culture.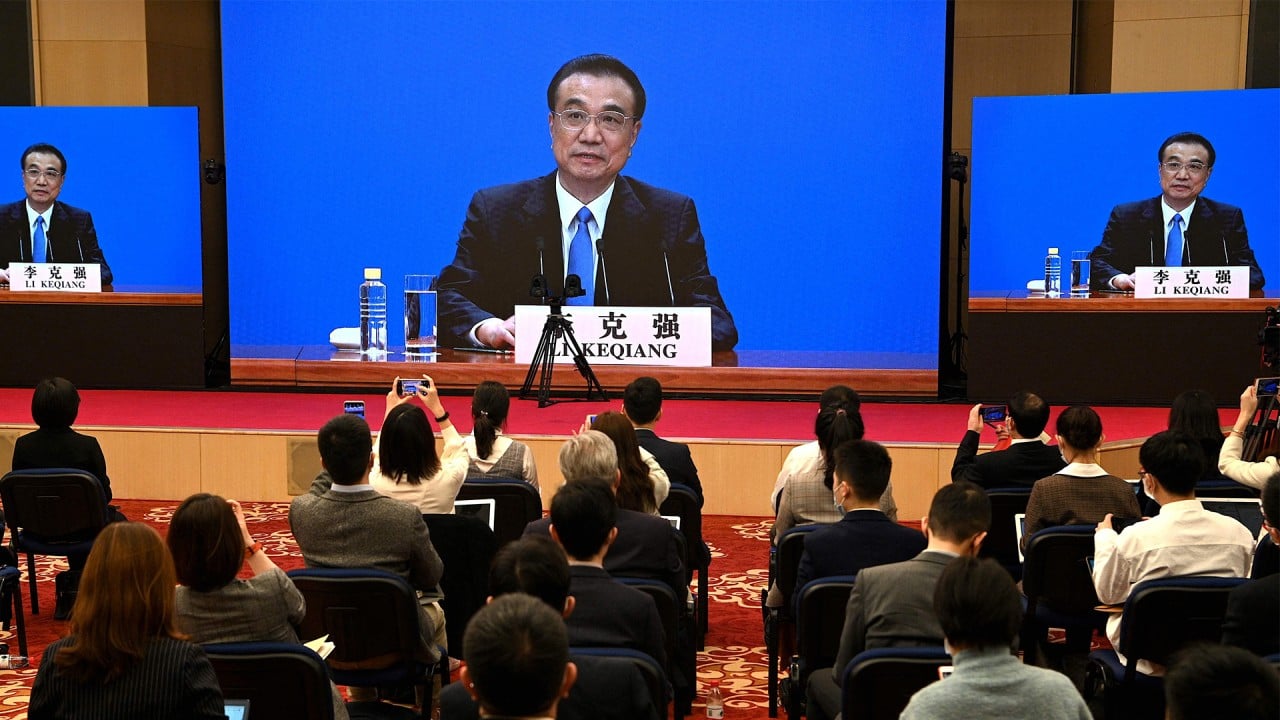 05:13
Chinese premier addresses Hong Kong electoral changes, US-China relations, as 'two sessions' closes
Chinese premier addresses Hong Kong electoral changes, US-China relations, as 'two sessions' closes
While most experts and respondents largely focused on debating the merits of having English as a core subject for student development and employment prospects, others expressed concerns that playing down the importance of learning English was another sign of rising narrow-minded nationalism spurred by mounting tensions with the West, especially the
United States
and
Britain
.
Those concerns are valid. Over the past eight years, President
Xi Jinping
has taken decisive steps to tighten the Chinese Communist Party's grip on all aspects of the country, as its massive propaganda apparatus stokes nationalistic sentiment to bolster support and instil pride in China's rising stature.
China's success in containing the coronavirus pandemic and eradicating extreme poverty have further inflamed the sentiment as Western countries, notably the US, have stumbled in their efforts to bring the pandemic under control.
Beneath the self-assurance, however, the Chinese leadership has tried to walk a fine line that allows it to play up China's successes while ensuring that nationalism will not lead to protectionism and complicate its efforts to expand the opening up of the economy, which is deemed crucial for the country to improve the quality of its economic growth.
Since May last year, when Beijing first put forward the "dual circulation" theory, signalling a strategic shift in economic priorities, the central government has pushed ahead with the strategy, which would focus on its massive domestic market by boosting consumer demand and promoting indigenous scientific and technological innovation (internal circulation). This will be complemented by the external circulation which will see China rebalance its strategy from its export-oriented model to one that focuses on imports while boosting exports of high-value goods and technological products.
The significant shift comes as Beijing expects Washington to continue taking a tough approach to undermine China's rise no matter who is in the White House.
The dual circulation theory has been fleshed out in the five-year plan for 2021 to 2025 and its long-range objectives, known as Vision 2035, both of which were approved on Thursday when the parliamentary National People's Congress' annual session ended.
But concerns have been rising within the Chinese leadership that growing nationalistic sentiment could muddle the efforts to implement the dual circulation strategy as localities have started to build up protective barriers to ensure their own internal circulation, and more ominously, some provinces and government departments have begun to grant generous government funding and tax breaks in a rush to close the gap in hi-tech production capabilities, without proper planning.
Already, a number of the government-backed semiconductor plants, including a US$20 billion state-of-the-art chip manufacturing project in Wuhan, have failed.
This prompted Liu He, a vice-premier and Xi's most trusted economic adviser, to run a long op-ed piece on the People's Daily in November last year arguing that the dual circulation strategy did not mean that Beijing tried to close the economy or achieve total self-sufficiency.
Xi himself is also understood to have expressed frustrations at a major meeting last year that the strategy should not be implemented at the expense of further opening up and a greater engagement with the international community.
Indeed, China should learn from its past costly lessons. In the early 2000s, the Chinese government under intense lobbying from a group of scientists pooled national resources to support and roll out the indigenous TD-SCDMA 3G network in a bid to set the world standard. It forced China Mobile, the biggest mobile phone operator, to adopt the home-grown technology in 2009, but the technology proved to be slow and unreliable, and failed to be adopted elsewhere in the world.
After five years and spending more than 200 billion yuan (US$30 billion) in the TD-SCDMA 3G network buildout, developing compatible devices and marketing, China Mobile in 2014 began to phase out the technology as it migrated to the 4G network.  
The costly lesson is still relevant today, as some Chinese officials and entrepreneurs are now lobbying the central government to set China's own standards and specifications in high-end manufacturing amid the country's bid to shake off its dependence on foreign technology.
But as Miao Wei, a former minister of industry and information technology, said at a meeting of CPPCC delegates last Sunday, China was still 30 years away from becoming a strong nation in manufacturing.
To achieve that goal, China must guard against rising nationalism and undertake more reforms and opening up to boost innovation and seek more international engagement, instead of being obsessed with setting standards which few want to follow and blindly pursuing self-sufficiency.
Wang Xiangwei is a former editor-in-chief of the South China Morning Post. He is now based in Beijing as editorial adviser to the paper